So you've been wanting Eggless Cookie Dough Recipe right?!? Well my love I've solved the problem for ya!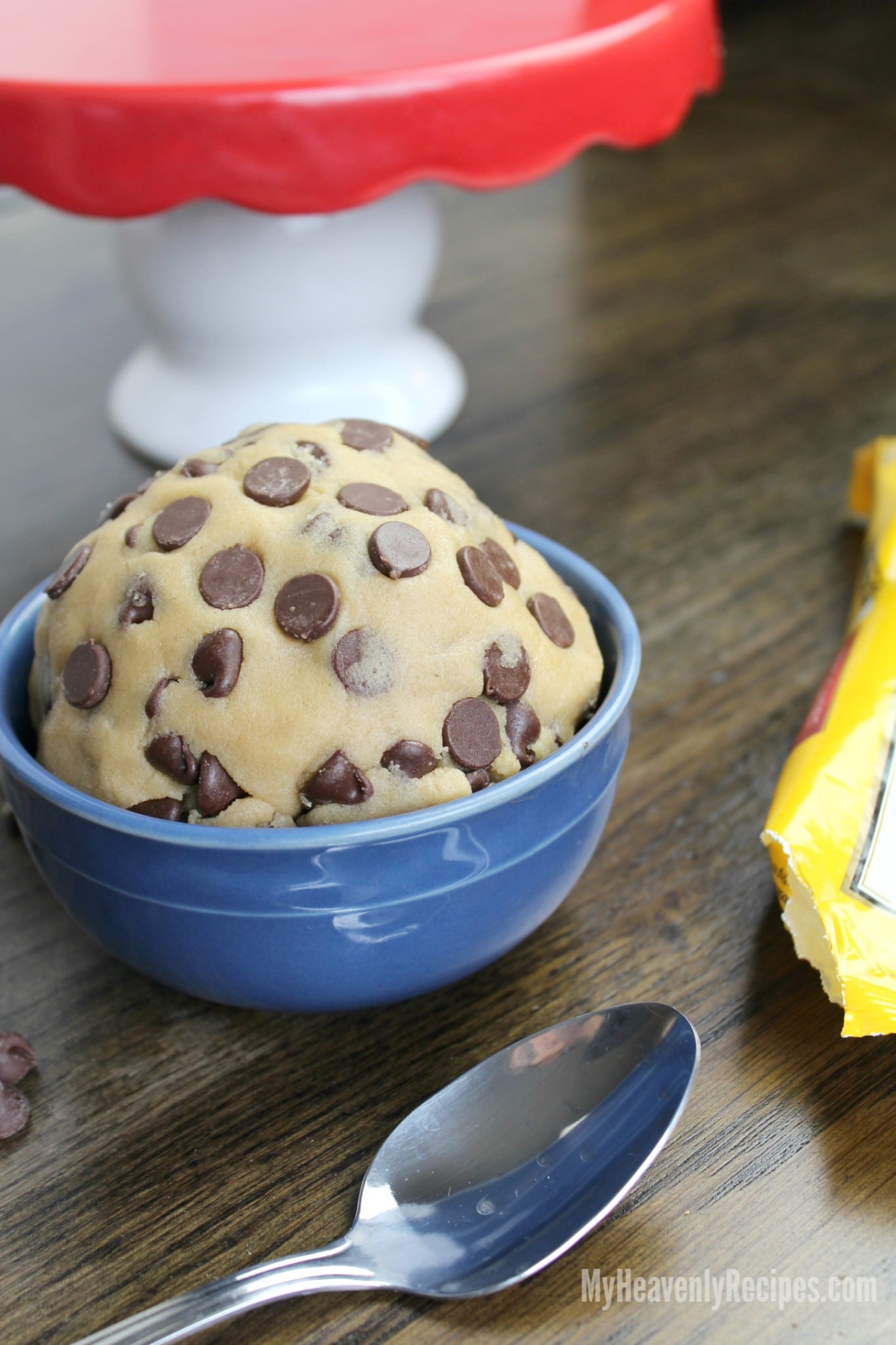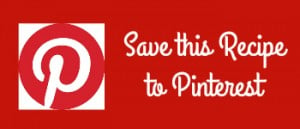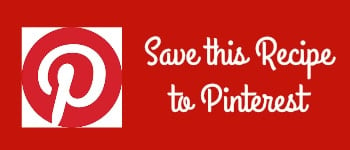 Products used available for purchase now: Classic Batter Bowl | Measuring Cups | Spatula | 1 Cup Prep Bowl Set | Salt & Pepper Grinder Set
I am a Pampered Chef Independent Consultant. Should you decide to purchase from my Pampered Chef website, you are supporting to keep the recipe website running and putting food on the table for my family. We appreciate your support.
I had originally tried
CincyShopper's Edible Chocolate Chip Cookie Dough
and ended up doing it my way 😉 I first started by doubling up the recipe, because well, I love cookie dough. It freezes wonderfully so this allowed me to have some on hand and let defrost for a few minutes before I wanted a sweet treat. Secondly, I omitted the water and added more pure vanilla because well…you can't have enough vanilla!
In fact, this recipe was so easy the next few times we made it Beanies did it all herself. I mean all ya gotta do is throw the ingredients into a Kitchen-Aid mixer and let it do all the work! Now I know if you don't have you are are saying I just can't justify the price…however, it does so much more than just mixing up some eggless cookie dough. Check out my YouTube channel to see what I mean 😉
In the meantime let's get you this Eggless Cookie Dough recipe so that you can begin to enjoy the sweetness. If you know someone in your life that needs a little pick me up you can totally put this into mason jar with a cute ribbon tied around and totally make someone's day!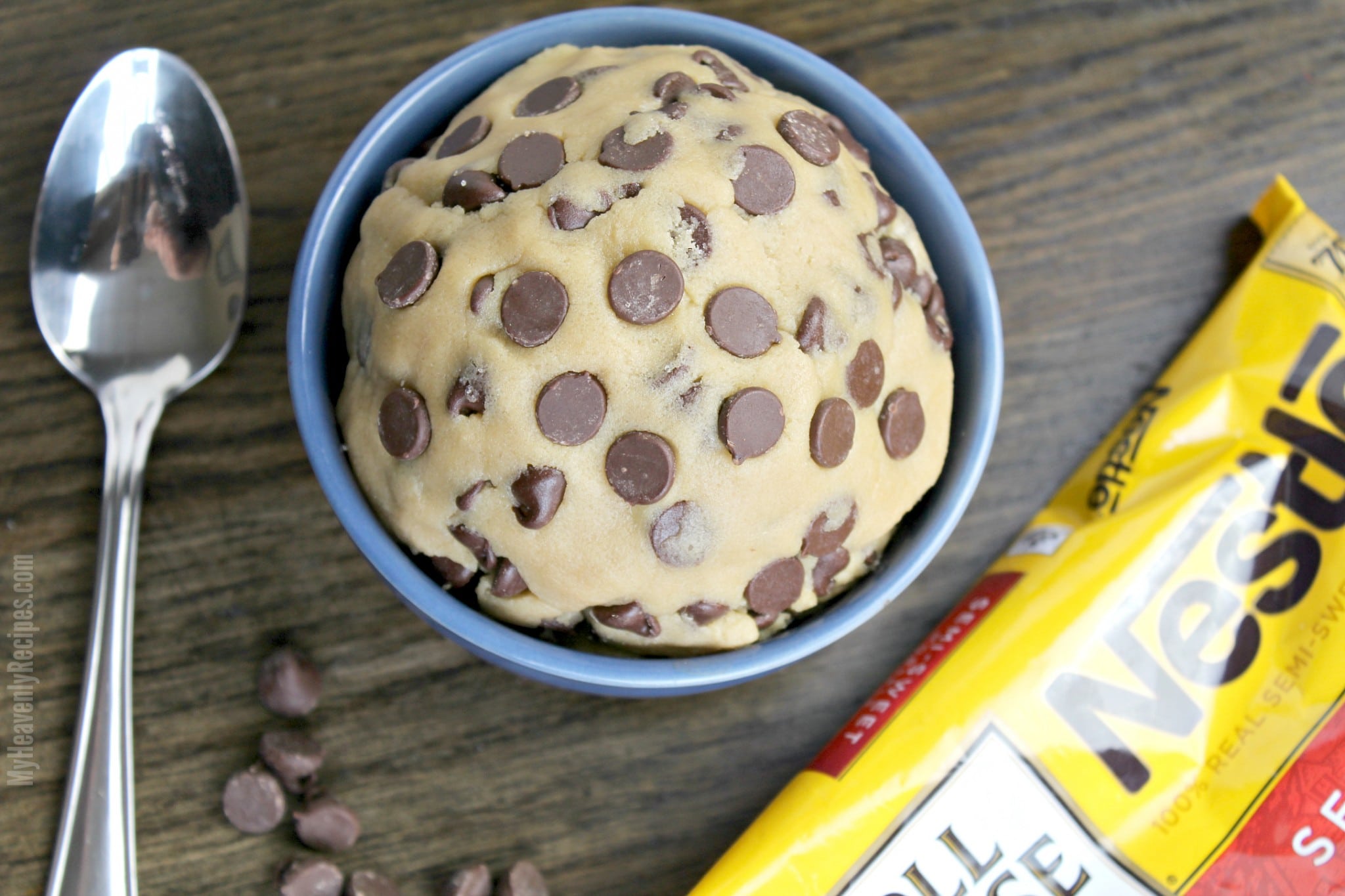 Ingredients
1 C Brown Sugar
1 1/3 C Unbleached All Purpose Flour
1/2 C Nestle Semi Sweet Chocolate Chips
1 Stick (1/2 C) Unsalted Butter, Softened
1/4 tsp Salt
1 tsp Pure Vanilla Extract
[mpprecipe-recipe:144]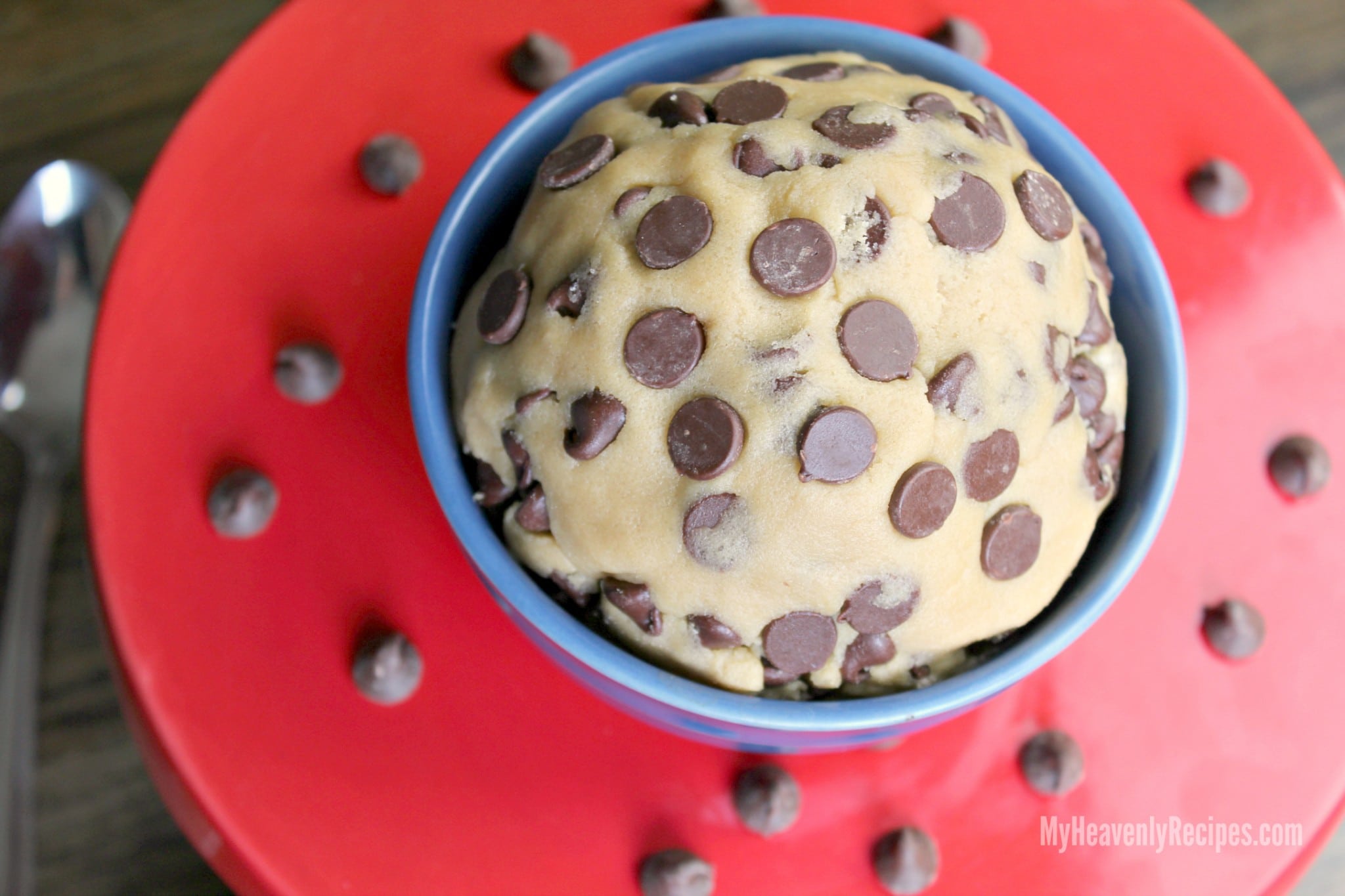 Be sure to Submit a Recipe so that I can feature it on the site once you've made this dish! See you soon 😉
Enter your Name and Email Address Below to receive a email when a new recipe is published!
I PROMISE I won't sell your info to those scammer people!