This Spicy Crock Pot Pulled Pork is a version of my Adobo Pulled Pork. The Crock Pot Pulled Pork is a little milder and a safer way to cook at home if you are in and out a lot or for those nights when you don't like to clean up dinner!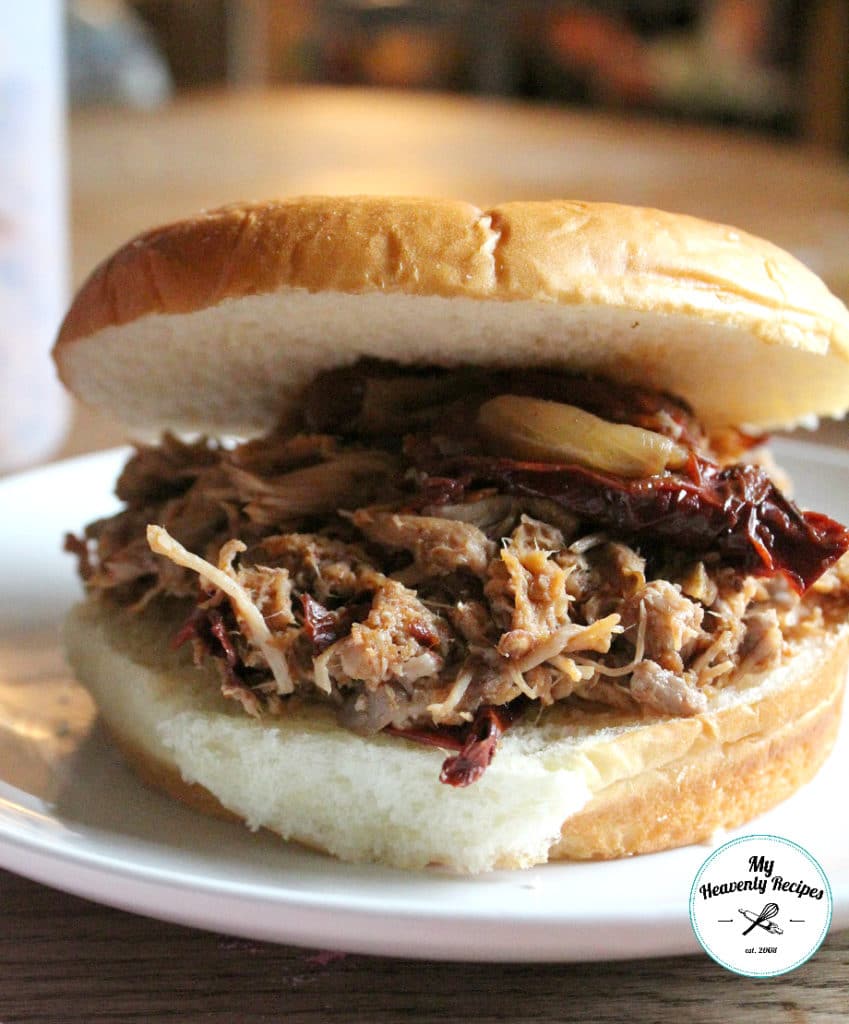 First, Thank you to everyone of you who took the time out of your day to fill out the My Heavenly Recipes Reader Survey. I will keep it open so feel free to fill it out should you like to give your input!
One thing was for certain…ya'll want Crock Pot Recipes! Not only have I been converting some of my most favorite recipes into crock pot versions, but, I feel like they have all came out with a bit of a different flavor. For instance, this Crock Pot Spicy Pulled Pork recipes isn't nearly as spicy as the Spicy Pulled Pork version that I make in the oven. I think maybe because there are more juices from cooking in the Crock-Pot versus the oven basically evaporating all the soda…so depending on how much heat you are looking for you may want to add a second can of adobo sauce.
Now, my kids will eat this Crock Pot Spicy Pulled Pork version. However, they won't touch the oven version!
I am a Independent Consultant for Pampered Chef. Items used in this video are:
Flexible Cutting Mat Set $17 | Small Baker $47 | Mix N Chop $12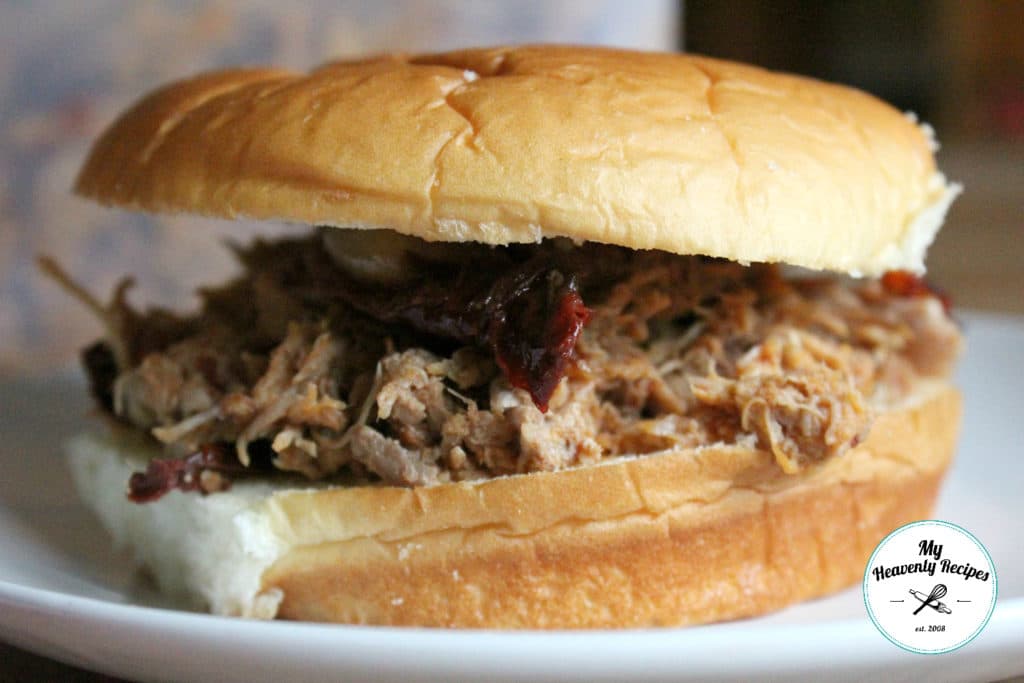 Did you guys see my Crock Pot? Its circa 1960's…I know you are jealous!!!! lol
I've had it for the past 15 years. It was in my Mother In Laws house and the Hubby and I confiscated it when we bought our first house. I honestly don't even think she used it…she's not a cook and she eats like a bird! I seriously can't believe that it still works. I bought the Crock Pot Casserole version just incase mine ever went out..but, like they say "things today aren't built like they were back then". So, I'll probably be stuck with the retro Crock Pot until I'm 100 years old!
Spicy Crock Pot Pulled Pork
---
Marci Loehner | MyHeavenlyRecipes.com
The options are endless with this Spicy Crock Pot Pulled Pork recipe from MyHeavenlyRecipes.com. Whether you want to top some mile high nachos, looking for a pork taco, slider with bbq sauce and cole slaw or enjoyed with some mac n cheese for the ultimate comfort food. This recipe has it all!
5 minPrep Time
8 hrCook Time
8 hr, 5 Total Time
Ingredients
1 Large Onion, quartered
3-4 lb. pork butt or shoulder
1 can adobo peppers in adobo sauce
2 C Dr. Pepper
Salt & Pepper to taste
Instructions
In a crock pot, place the onions.
Then add in pork topped with the adobo peppers.
Cook on low for 6-8 hours until tender and shred with a Mix N Chop.
Serve on slider or hamburger buns or make pork tacos!
The options are endless with this Spicy Crock Pot Pulled Pork recipe!
7.6.3
333
http://myheavenlyrecipes.com/spicy-crock-pot-pulled-pork/