Slow cooker mashed potatoes are a great option when you don't have time to babysit boiling water on the stove! This Garlic Mashed Potatoes recipe takes a slow cooker mashed potatoes recipe to the next level of delicious!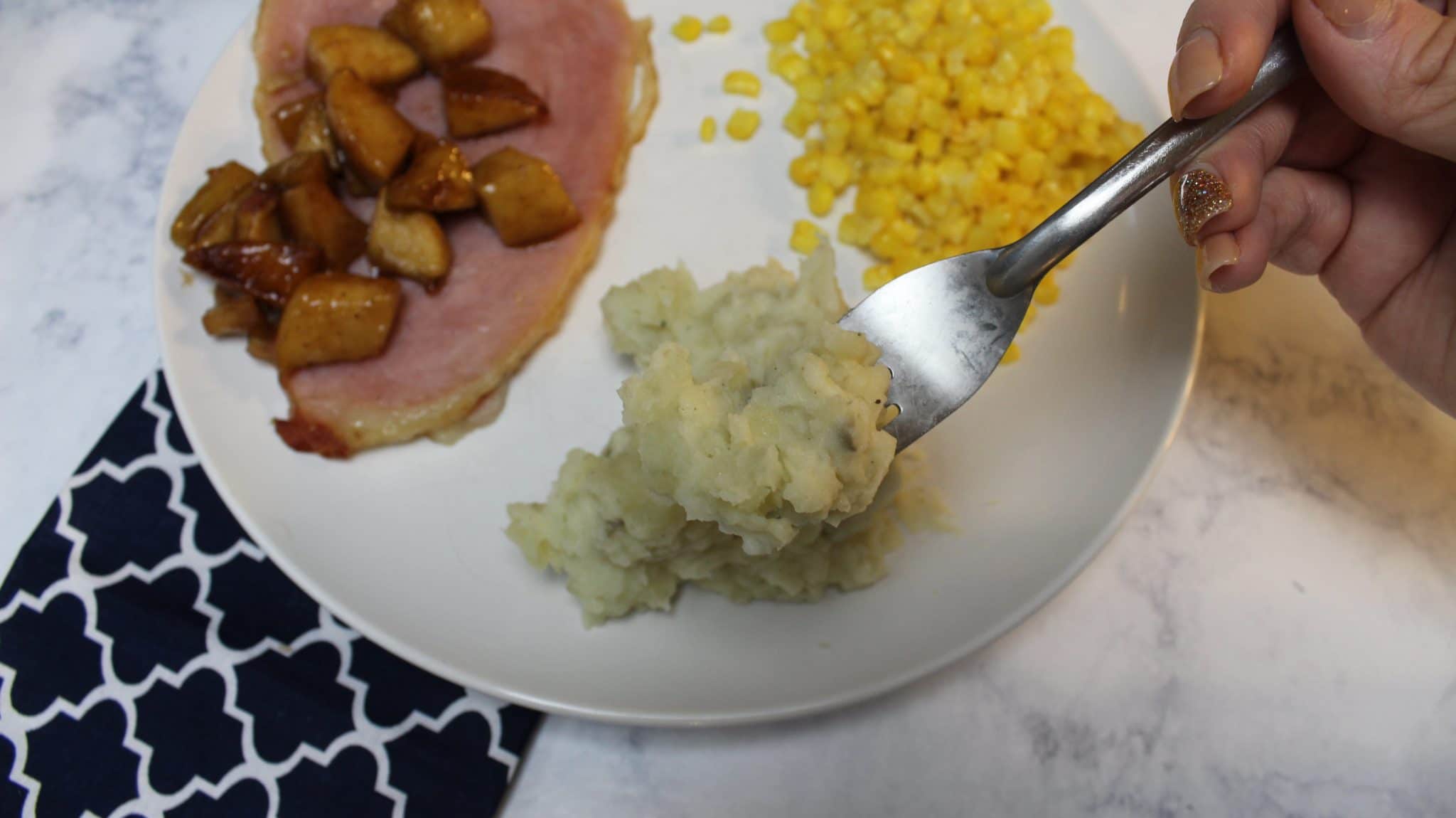 There are some crazy ideas that I come up with. This was one of them! TT was turning 6 and while we traditionally have done Chicken Over Rice for birthday dinners, this year she asked for Ham, Cinnamon Apples and garlic mashed potatoes. I was already shooting the video for the Cinnamon Apples recipe and had zero time to babysit boiling water on the stove. I decided to make the garlic mashed potatoes in the Crock Pot to see what would happen.
Well let me tell you, slow cooker mashed potatoes are AMAZING!
How to Make Slow Cooker Mashed Potatoes
I quartered the potatoes before putting them in the slow cooker, but to cook faster, about half way through the cooking time, the Hubby cut them up again and they were good to go after 4 hours. Garlic mashed potatoes would be a fabulous option for either Thanksgiving or Christmas dinners, when there is limited space on the stove top.
WW FreeStyle Plan: 6 SmartPoints per serving
Garlic Mashed Potatoes Recipe Ingredients
4-6 Russet Potatoes, cubed
2 TBSP Butter
3 TBSP Milk
2 TBSP Garlic Salt
2 TBSP Sour Cream
Instructions
Placed cubed potatoes, butter, milk & garlic salt in crock pot.
Cook on high for 4 hours.
Stir in sour cream and mash potatoes until your desired consistency.
If potatoes seem to dry, add 2-3 TBSP milk until you get the desired consistency you like.
A few other crock pot recipes you may like: