This post may contain affiliate links, read our
Disclosure Policy
for more information. As an Amazon Associate I earn from qualifying purchases, thank you!
This Elf on the Shelf Printable Calendar is filled with fun and easy Elf on the Shelf ideas!  Your Elf on the Shelf printable will bring good behavior into your home this Christmas, and less messes!
Who doesn't need a little help? This Elf on the Shelf Printable can help you plan and schedule Elf on the Shelf ideas for your kids.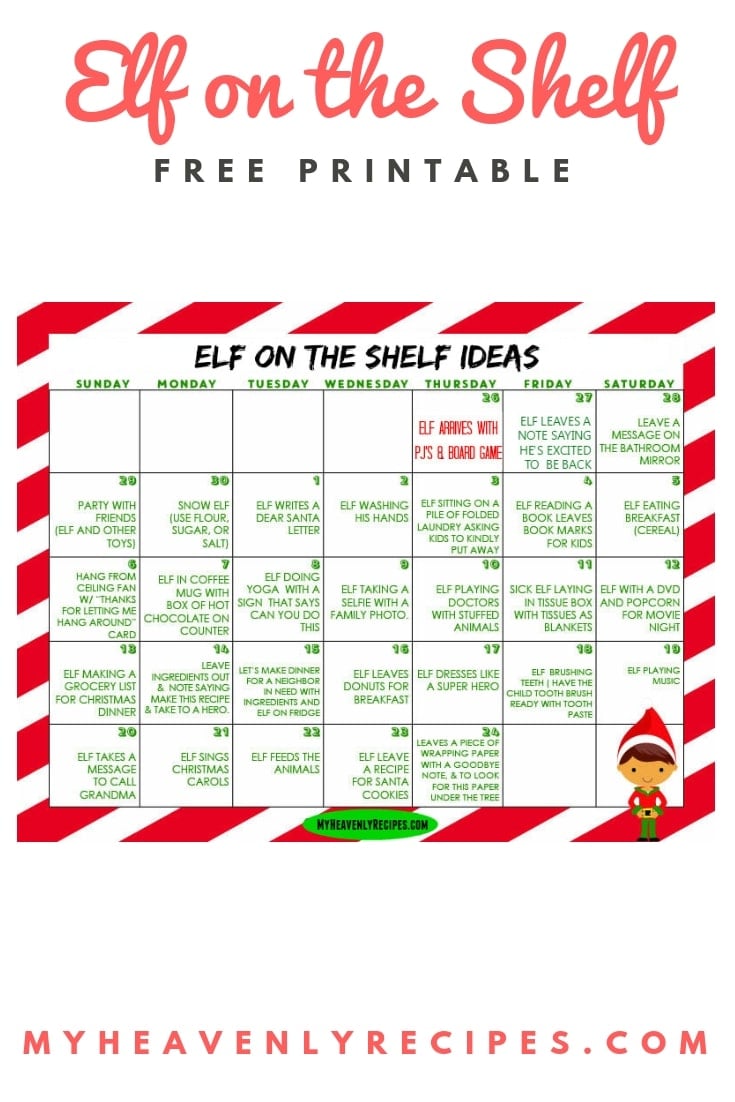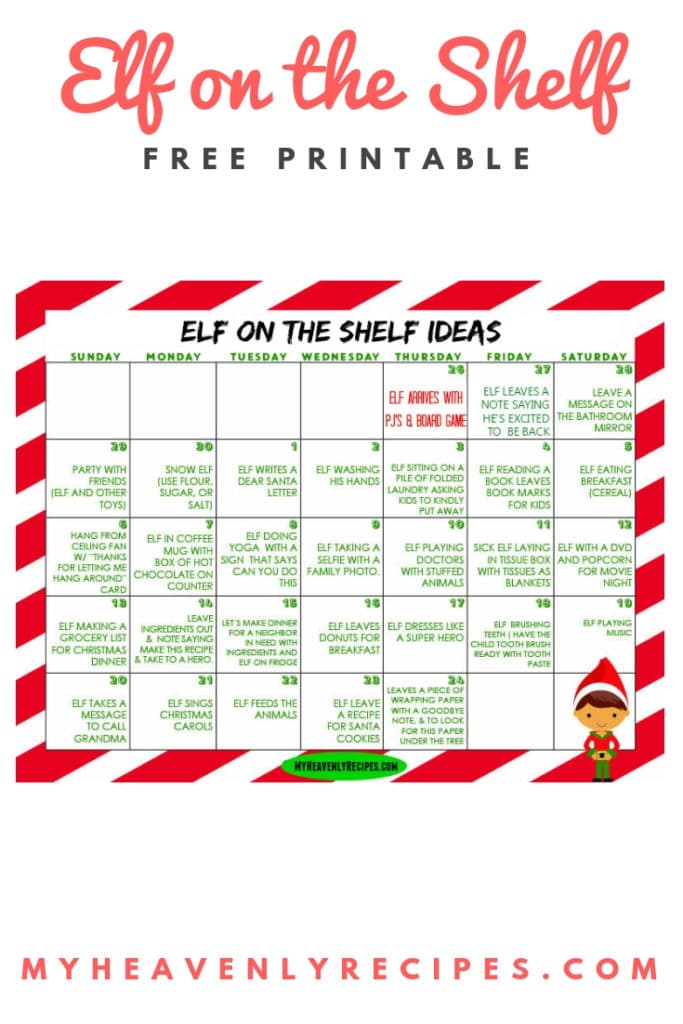 The Elf is coming to your home and while the first few days are fun and exciting for all, the coming up with ideas is where we all struggle. Yes, I too have the struggle of "George" our elf! Not to mention having to remember to move the little red fella around is a daunting task. I mean this Momma is t.i.r.e.d. come 10 pm, so the last thing on my mind is that damn elf!
Easy Elf on the Shelf Ideas
Sure we scour Pinterest for Elf on the Shelf Ideas, but, at the end of the day, creating more mess only for us to clean up when the kids are off to school is anything but fun…we clean up all day.
So while the first year our elf was a bit of a "mischievous" little devil, over the years, he's in our home showing the children how to behave, how to help Mom and Dad around the house, to give back to those who deserve special recognition during this time of the year and to leave a few small token to the children for their behavior.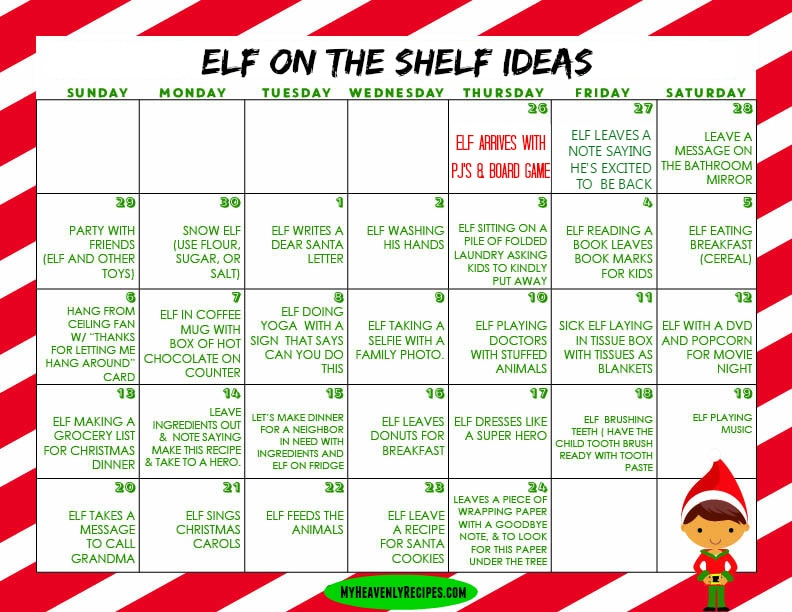 How to Use an Elf on the Shelf Printable Calendar
I wanted to make your life a little bit easier this year, so I created this printable calendar, just for you! Now if you need to switch the days around a bit, go for it! If you want to do something else, by all means do it! This is just to help you get through the time your Elf is here. It's meant to teach the children good traditions, rather than naughty ones!
To go along side this Elf on the Shelf Ideas calendar, I would love for you to check out my Strawberry Hot Chocolate Recipe. It's so much fun for the kids!
To Print: All you have to do is right click on the image. Select print from the drop down menu.
Be sure to change your printer settings to print in landscape.
WHAT ARE YOUR TRADITIONS WITH THE ELF ON THE SHELF? I can't wait to hear about them!