This post may contain affiliate links, read our
Disclosure Policy
for more information. As an Amazon Associate I earn from qualifying purchases, thank you!
If you've been eating bruschetta at those Italian restaurants you can now make your very own Homade Bruschetta Recipe to impress your friends and family.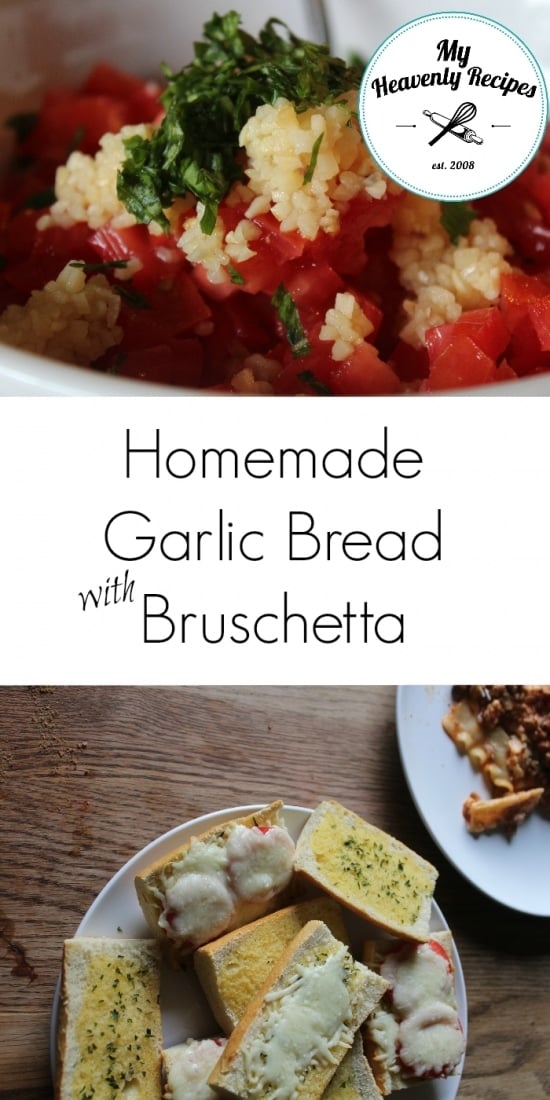 So I told ya'll in my Homemade Garlic Bread recipe that I love to make it along side the Homemade Lasagna recipe. All of that pairs nicely with this bruschetta recipe and is a great way to add up those tomatoes you've been growing all summer long!
Now if you like garlic you may want to add in more within this recipe. I've found that you either LOVE a lot of garlic or just a pinch of garlic, there is no middle ground! I tend to go a little over board so I want you to realize that there is no right or wrong way.
First, you need to understand every tomato is a different size. So I can't say "hey yo, cut up 4 tomatoes, throw in a pinch of garlic and a handful of basil." So I'm giving you a good basis to start when it comes to making your very own homemade bruschetta recipe for the comfort of your own kitchen.
Enter your Name and Email Address Below to receive a email when a new recipe is published!
I PROMISE I won't sell your info to those scammer people!
I will also tell you that if you are using fresh basil you'll want to use less than if you are using dried basil.
I'm going to tell you that if my 7 year old can make her own bruschetta recipe I'm pretty sure you can too! I've got faith in you 😉
Alright let's get this party started, shall we?!?
Ingredients
5 Tomatoes, diced (I typically use roma, but, whatever you have is fine!)
3 TBSP fresh basil, chopped
1 TBSP Garlic, chopped
1 ½ TBSP Olive Oil
Pinch of Salt
WW FreeStyle Plan: 1 SmartPoint per serving
Homemade Bruschetta Recipe
This homemade bruschetta recipe is super versatile. If your family enjoys garlic, add in more. If your family doesn't care for garlic add ½ tbsp. There's no way you can mess this recipe up!
Ingredients
5

Tomatoes

diced (I typcically use roma, but, whatever you have is fine!)

3

TBSP

fresh basil

chopped

1

TBSP

Garlic

chopped

1 ½

TBSP

Olive Oil

Pinch

of Salt
Instructions
In a medium bowl place tomatoes, basil, garlic and salt.

Drizzle olive oil and stir.

Cover and place in fridge for 30-60 minutes.

Serve with fresh garlic!
I love to see what you are creating in your kitchens! Be sure to share the recipes you found on MyHeavenlyRecipes.com with me on Facebook, Twitter, Pinterestand Instagram.