This post may contain affiliate links, read our
Disclosure Policy
for more information. As an Amazon Associate I earn from qualifying purchases, thank you!
How to Make the Best Mashed Potatoes at Home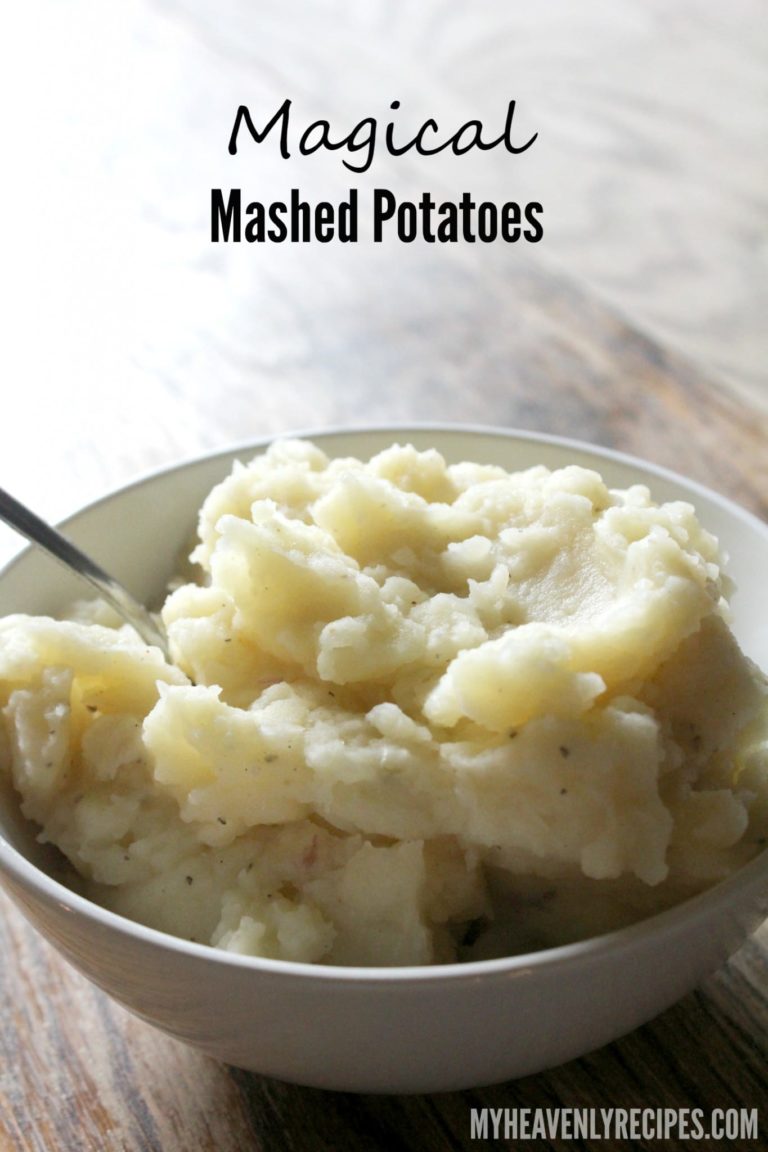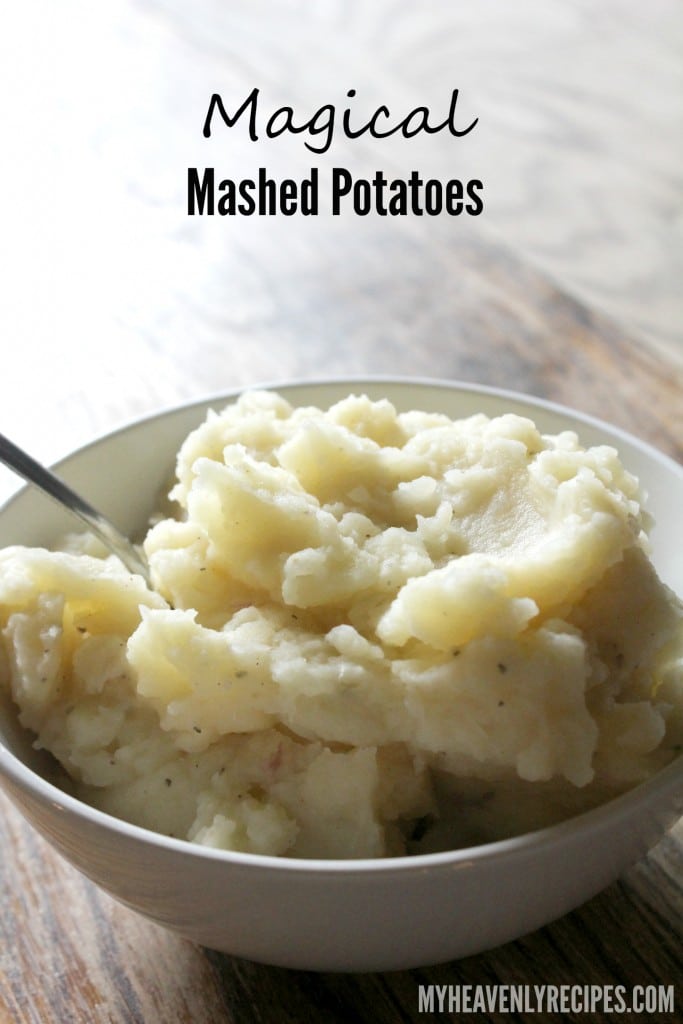 One of my favorite hobbies is simply experimenting in the kitchen. That's exactly how my  Homemade Perfect Mashed Potatoes recipe came about – simply playing around with flavors in the kitchen. This recipe is a game changer!
I have always loved mashed potatoes. They are a warm comfort food that reminds me of family gatherings, and I love the lumpiness and texture that they have. Besides, you can't have a respectable meat loaf dinner, roast chicken, or turkey without a side of perfect mashed potatoes.
Now the stuff in the box isn't legit ya'll. It's just not, no matter how much you try and turn it around! Sure they are quick to make, but, you just don't feel good about them after you've popped them in your mouth.
Are they worth the extra time to make?
Trust me on this, PLEASE!
Spend a few extra minutes in the kitchen and whip up this homemade recipe. If you find that you don't like it better than that boxed stuff, then I'll happily pay you for a few boxes for your pantry. 😉 Seriously ya'll!
Which Potatoes are Best for Mashing?
Large brown russet potatoes are the perfect kind for mashing.
Ingredients of Mashed Potatoes You'll Need:
Russet potatoes, peeled and quartered
Seasoning salt
Black pepper
Butter
Milk
Sour Cream
I always use my kitchen-aid mixer to make mine but beware because you can over whip them and they'll become a gross texture. If you really dislike lumps in your potatoes, boil your potatoes longer or use a potato masher to get the bumps out before you mix them up. 
How Long to Boil Mashed Potatoes?
It depends on your stove and which kind of pot you are using. Bring your potatoes to a boil then reduce to medium high heat for 15-25 minutes. You can keep checking the tenderness by poking a fork into a piece and if it falls off- it's done and ready to mash!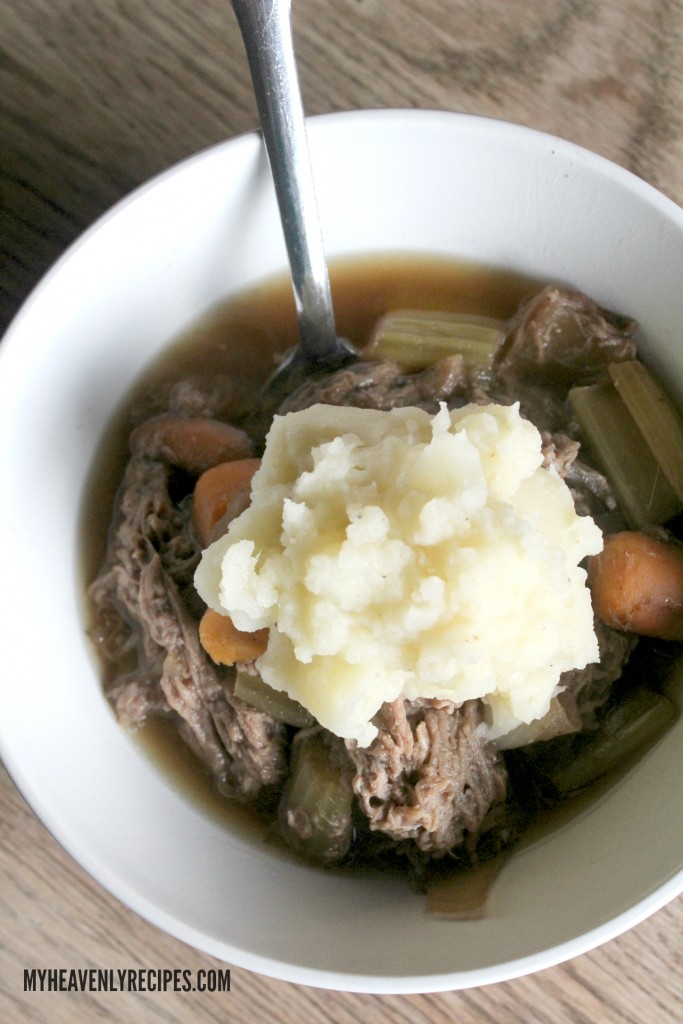 Now I will tell you that if food could get married I would totally hook up my Homemade Mashed Potatoes with my Crock Pot Pot Roast Recipe. There's simply no other way to eat Pot Roast without these!
Here are some of our other potato favorite recipes:
WP Recipe Maker #112839remove



Best Mashed Potatoes Recipe Course: Side Dish Cuisine: American : 5m : 15m : 20m : 4 people : Michelle – 4 Large Russet Potatoes peeled and cubed – ½ TBSP Salt – Pepper to Taste – 2 TBSP Butter – ½ Cup Milk – ½ Cup Sour Cream 1) Remove the vast majority of the potato skin with a peeler. 2) Cut potatoes into quarters and place in a pot with water. Add in a couple shakes of salt to the water. 3) Bring potatoes to a boil then reduce to medium high heat for 15-20 minutes until tender with a fork. 4) Drain the potatoes. 5) Place potatoes back in a large pot to add butter, milk, sour cream, seasoning salt and butter. 6) Mash (or whip) until you get the consistency that you'd like. For a smoother texture whip a little bit longer than you would for a lumpier texture. Note: You can also add a clove of fresh garlic or 1 TBSP of garlic powder if you like the taste.