This post may contain affiliate links, read our
Disclosure Policy
for more information. As an Amazon Associate I earn from qualifying purchases, thank you!
We are so excited to announce the RECIPE CLUB! We realized that there are so many of you out there who just love to cook, enjoy trying out new recipes and sometimes just needs a peace of mind knowing that you have all the tools you need to succeed at putting dinner on the table nightly.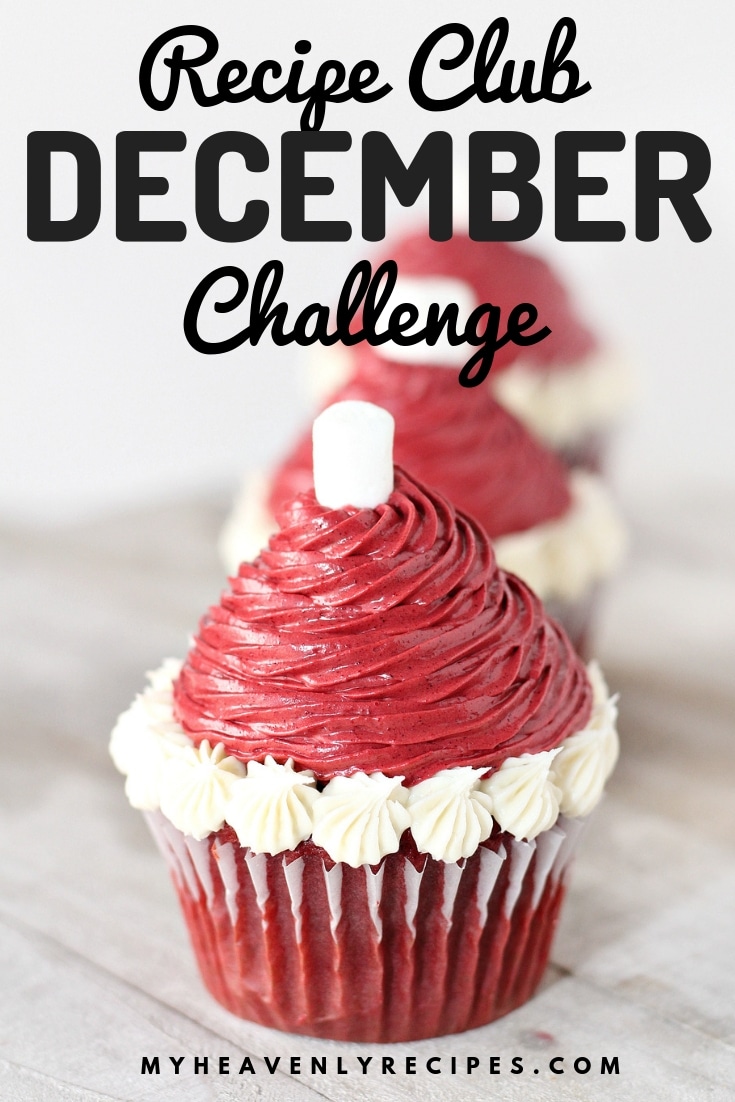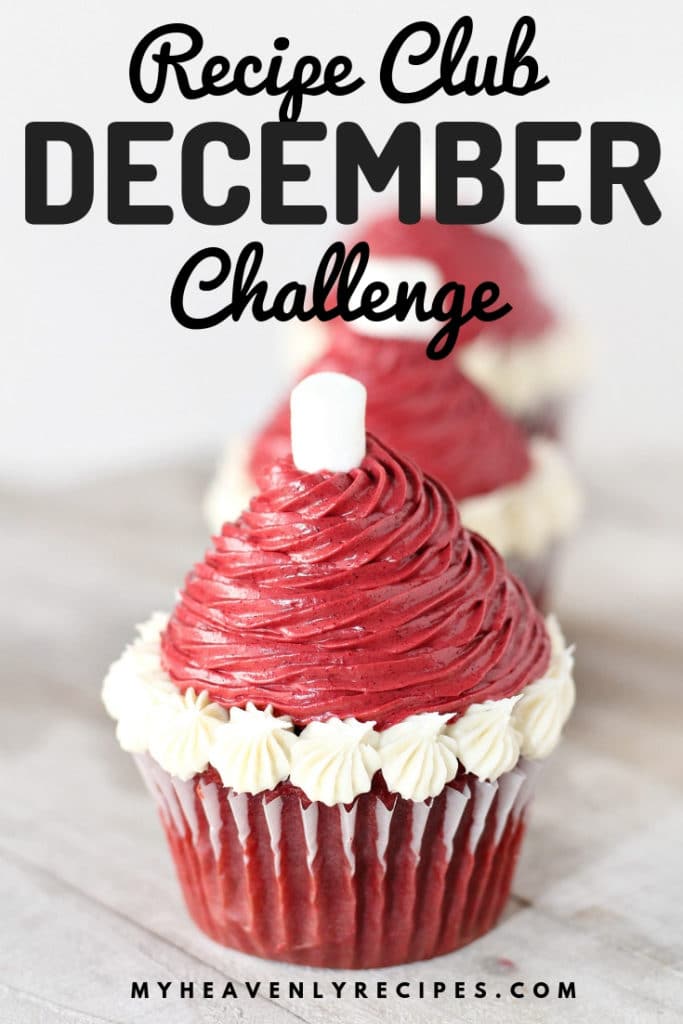 For many of us, December is a time for baking! Our family spends two or three weekends in December, making our favorite desserts. The kids pick out tins, stuff with tissue paper and then deliver the goods to our friends and family as a token of our appreciation for them throughout the year.
Welcome to our FIRST Recipe Club Challenge!!!!! 
Our first Challenge will be so much fun for the ENTIRE FAMILY! Grab the kids, a handful of these simple ingredients and re-create your very own SANTA HAT CUPCAKES!
Here's what you need to know about the Recipe Challenge:
Bake this challenge up anytime from now until December 31.
SHARE your pictures with us by tagging (use hashtag #myheavenlyrecipes) us on Facebook or Instagram, Posting in the Facebook Group or simply emailing us at Marci@MyHeavenlyRecipes.com.
ONE WINNER will receive a $50 Amazon Gift Card + a Meal Plan Workbook! *winner will need to be a active Recipe Club Member!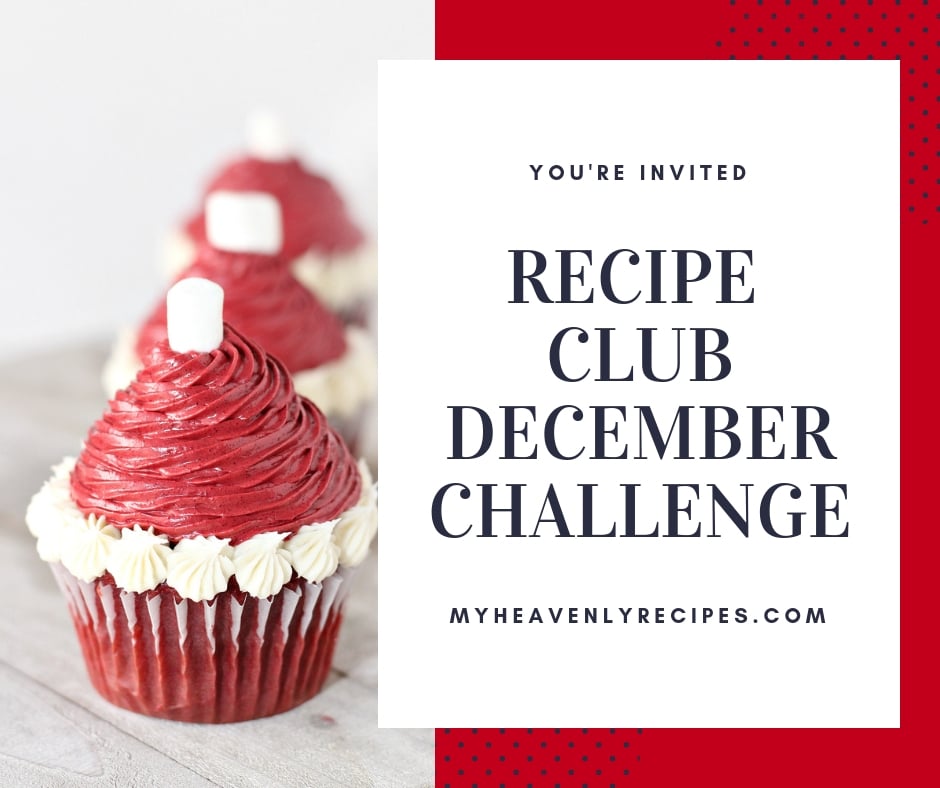 One of the NEW recipes the kids are looking forward to making this year are these SANTA HAT CUPCAKES! Aren't they adorable?
Now, I know what you are thinking "I could never do that!".
Well, YES YOU CAN my friend!
Oh and if you are wanting more Cookie Recipes to try here are our families treats that you'll find in our Cookie Tins:
Ok – this was the first time I ever listed them all out! Man, that is a lot of yummy goodness!
What are your must haves & traditions when it comes to Holiday Baking?