Have you tried a My Heavenly Recipe? If so, I would love to hear your Rave {or not!}. You can email me your testimonial {with or without an image of the recipe} to
[email protected]
or on the
MHR Facebook page
.
Need more recipes? Check out the Recipe Box where you can search by ingredient, get inspiration for your next meal and even DIY projects!
Fudge Icing – FUDGE ICING "I am not a big chocolate person but when I saw the recipe for Homemade Fudge Icing in my feed on face book I knew I had to try it.  I had made brownies for my husband and decided to try the recipe on them.   I was NOT disappointed!  Recipe was easy to put together and the taste was, well to die for! My husband thought I had bought them!  There is nothing better in this world then a recipe that is quick, easy and tastes like you spent all day making it!   I look forward to seeing more recipes and know you have two fans in Vegas!!"   ~ Barb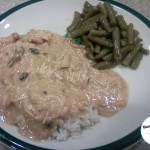 CROCK POT CHICKEN OVER RICE -"Marci has a video showing her young daughter making this recipe.  Ok, if her daughter can do this; then this recipe must be easy enough for me.  One, that I can't mess up.  And indeed, it was extremely easy to put together.  No measuring!  My kind of recipe.  Dump & go.  The house had such a wonderful aroma while it was cooking.  I couldn't wait for it to be done.  It tasted so creamy.  Yet, I had used fat free milk.  It was delish!  My Husband enjoyed it, as well.  So, this recipe is a keeper in my recipe repertoire.   And, she was not kidding that it makes a lot.  Because, it really does.  I served mine with a side of green beans.  Thank you, Marci for such a great & easy dish." ~ Shelby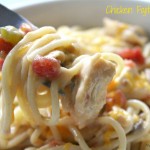 POT CHICKEN FAJITA – "I wanted to tell everyone how wonderful this dish is. I have made it twice now. It is easy and you make it in your crock pot so you can put it together and then forget about it until it is time to eat. It is really really good and very different. A great dish to change up the week of the same old recipes. This one is Yummy and I would give it 5 out of 5 stars! My Heavenly Recipes great recipe!" ~ Lori
CROCK POT CHICKEN FAJITA – "I made your Chicken Fajita Crock Pot dish today…really really good" ~ Kendall D.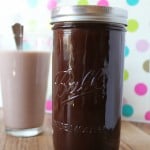 "I have to say I made this and my boys loved it. Easy to make and tastes great!" ~ Brooke