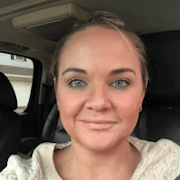 Welcome, I'm Marci!
A lover of coffee, tequila and my little family! A wife to a hard working man and momma to 3 foodie kiddos. Welcome to our comfort food recipe website! Where all our recipes are made with fresh ingredients, are simple to prepare and on the table in under 30 minutes!
Follow on Youtube
NEVER MISS A RECIPE!
JOIN OVER 5,500 FRIENDS BY RECEIVING OUR LATEST RECIPES!