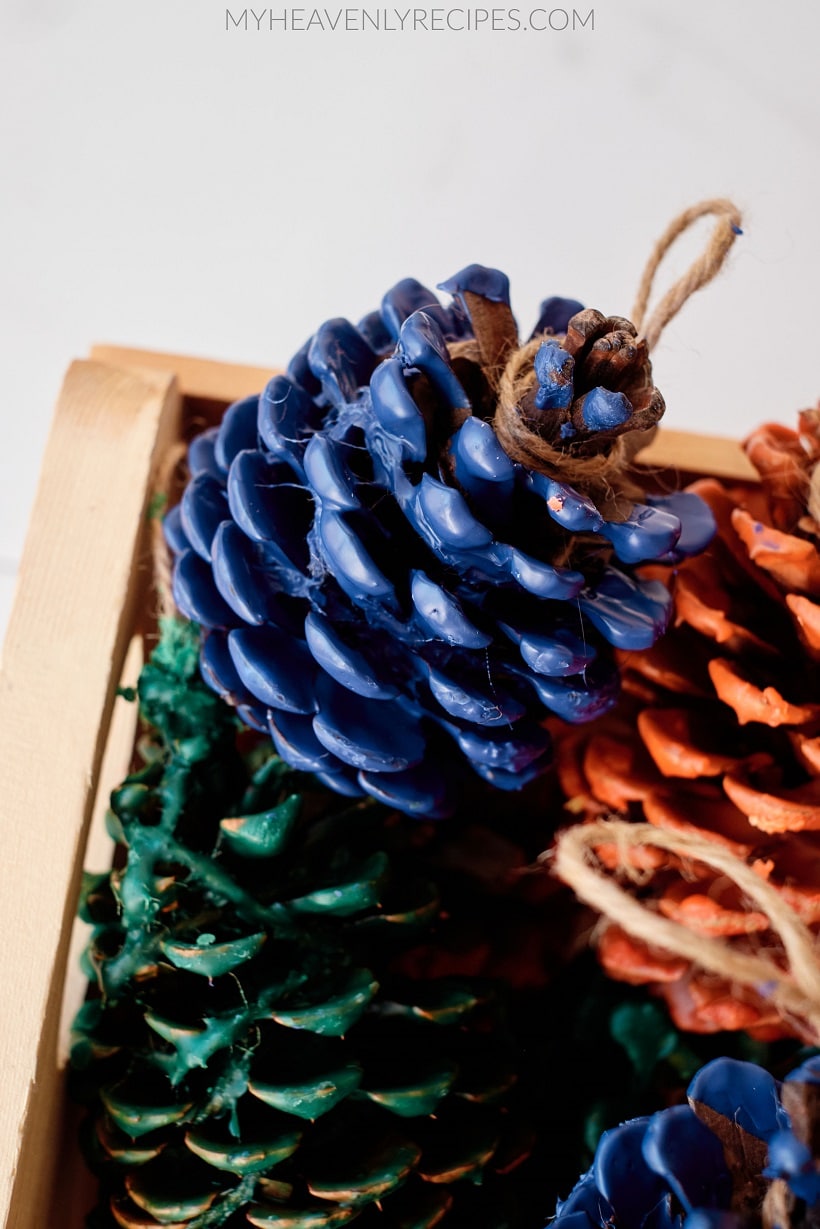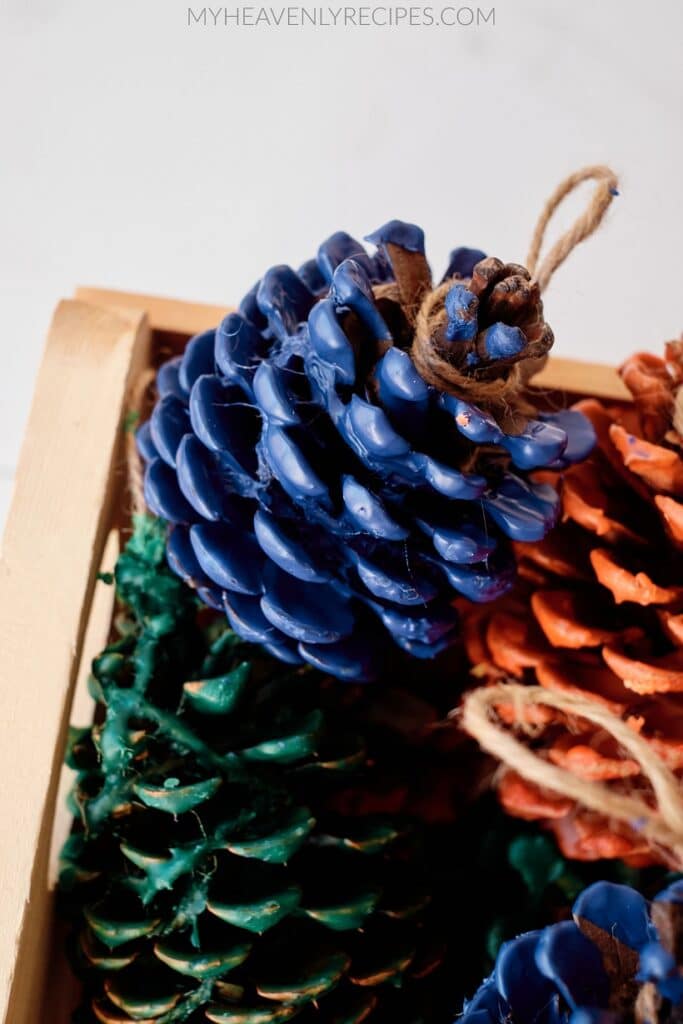 Do you want to know how to make pine cone fire starters? It's quite easy! We always keep a bucket of these to always have on hand. They work great!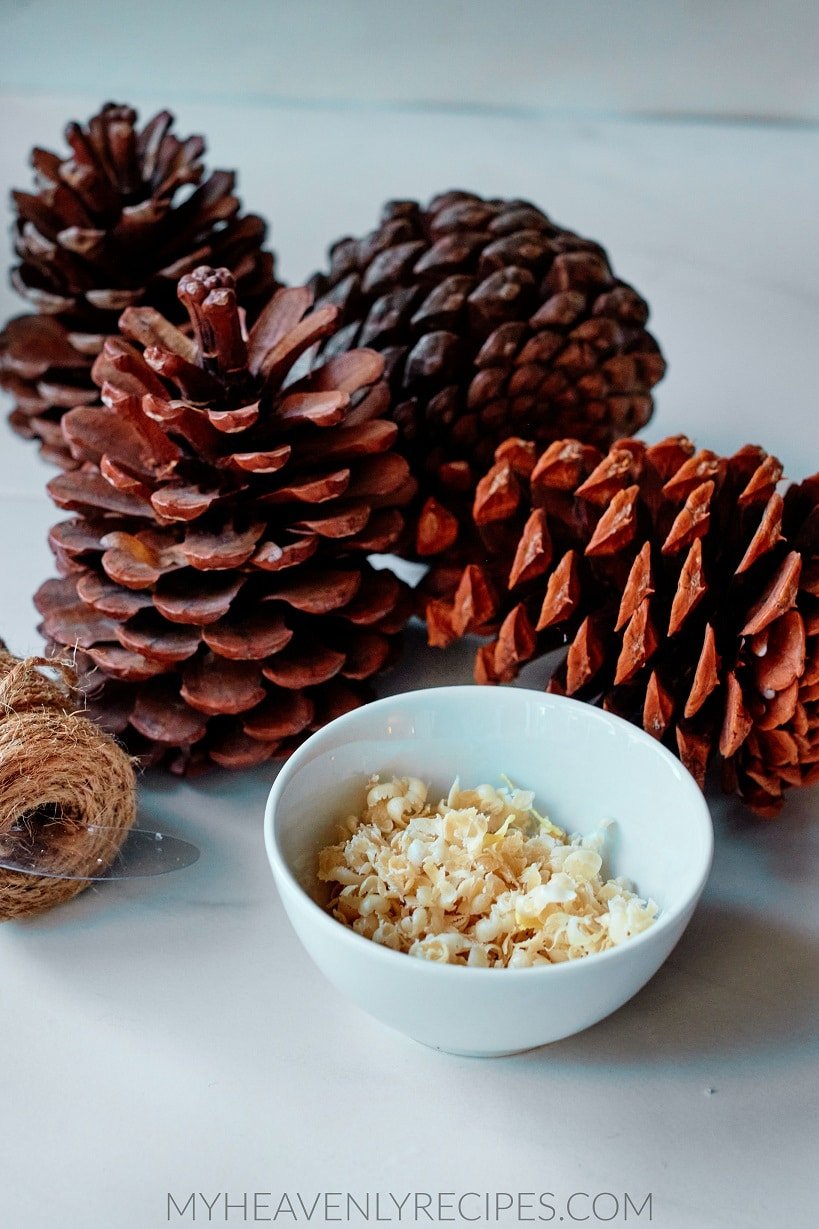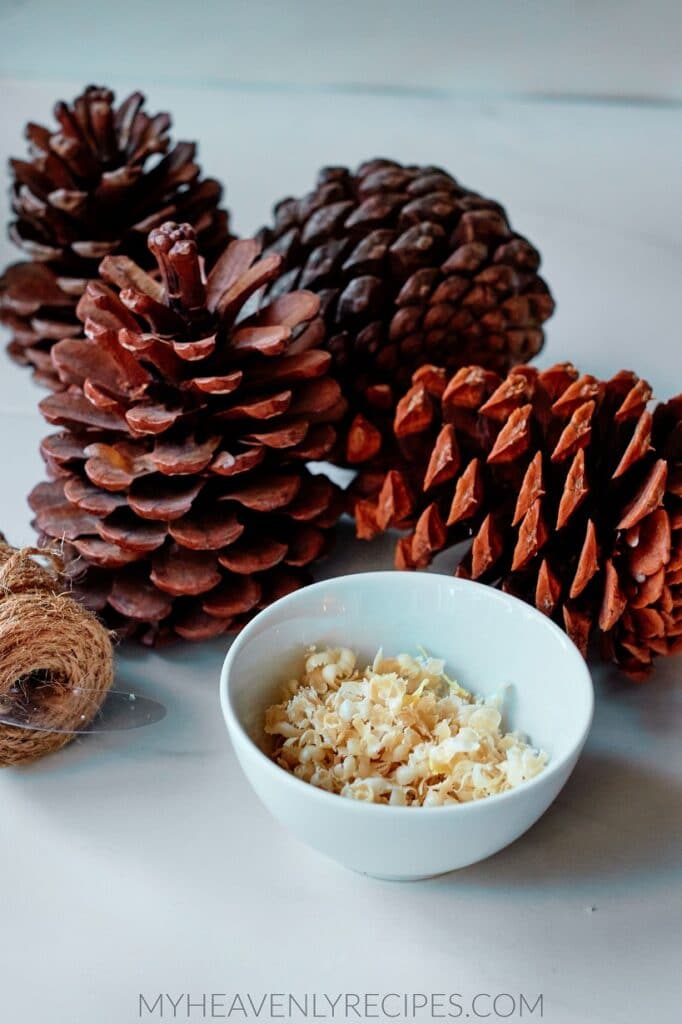 It doesn't take many supplies to make your firestarters. They are great to have for emergencies when the power goes out or for a bonfire night!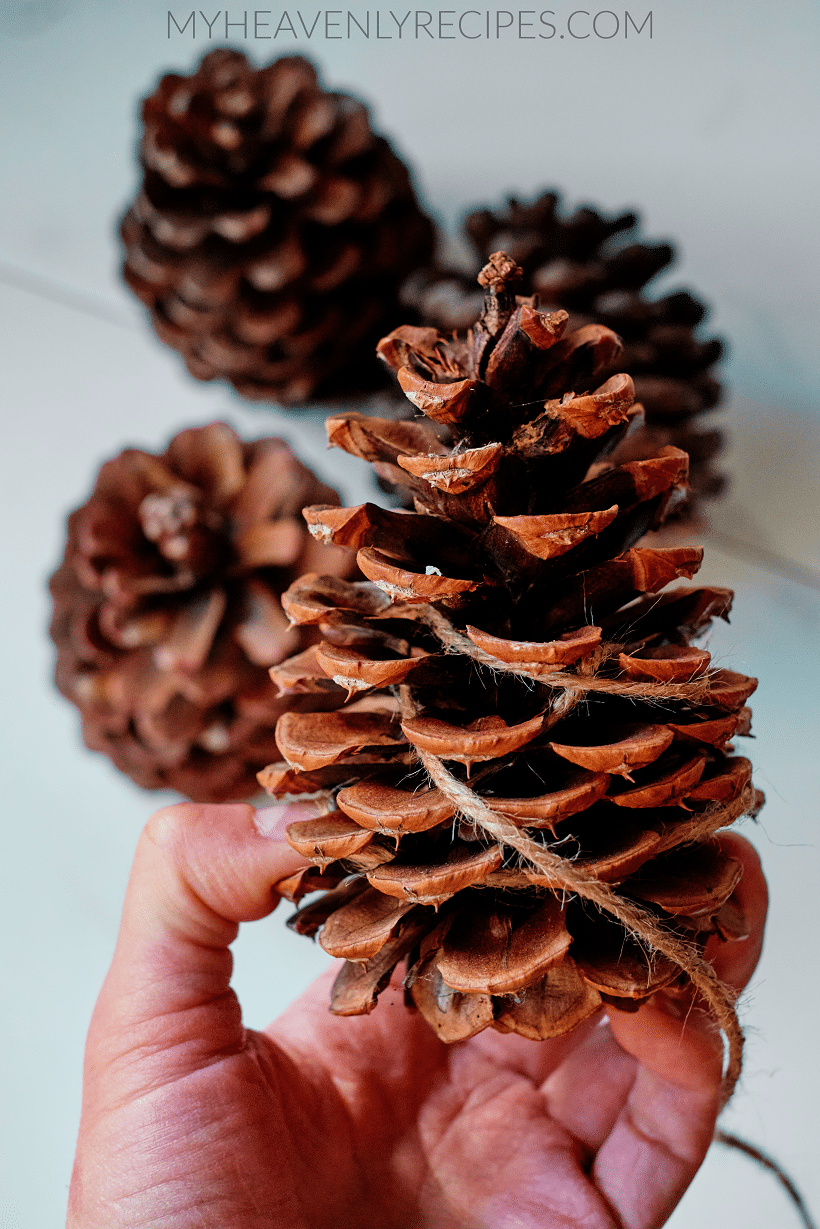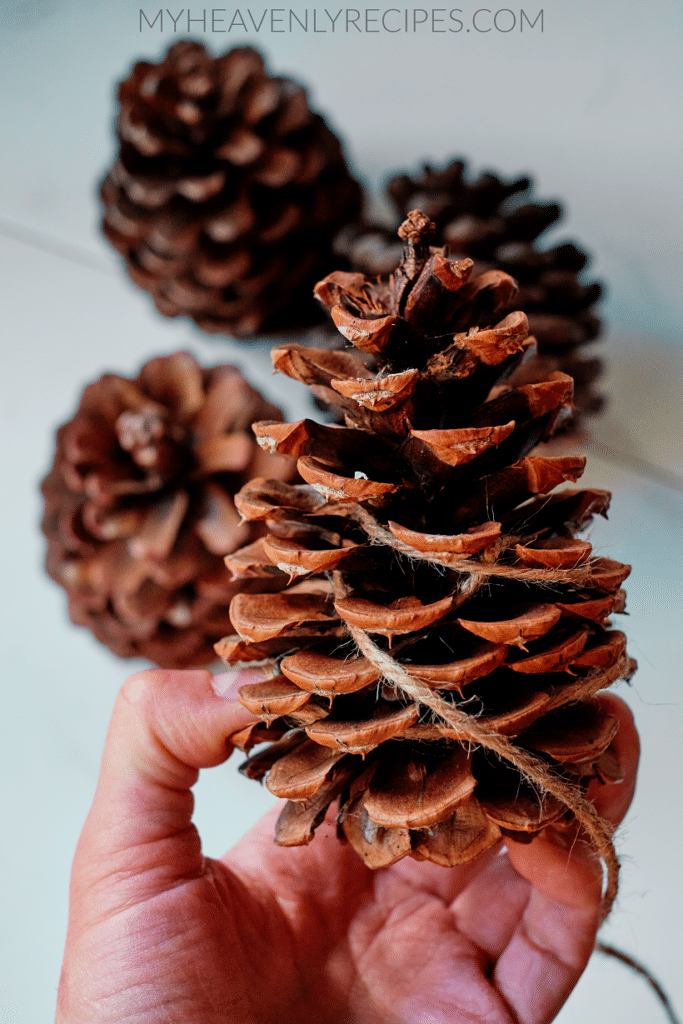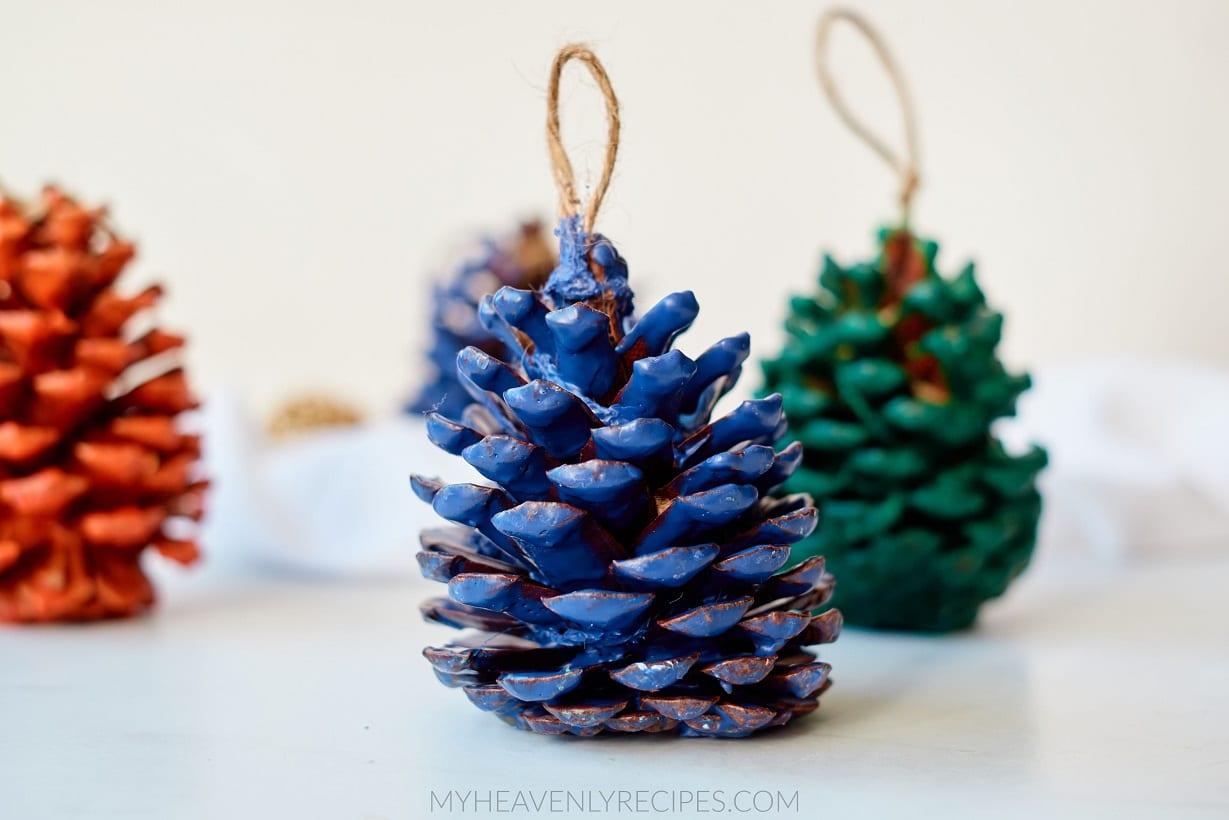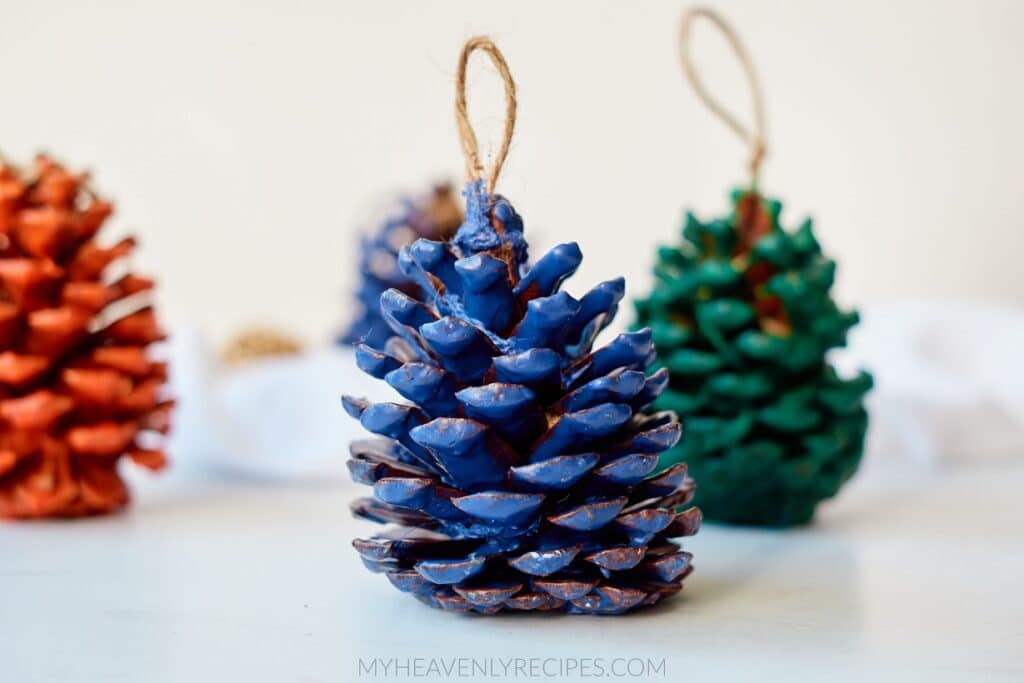 I think the colors of the wax would make a really nice gift to someone wrapped up in a bundle too. Green and red for Christmas!
Fire Starter Pine Cones
Ingredients
8-10

pine cones

6

cups

of grated beeswax

Essential oil

pick your favorite

Candle coloring or natural dye

String
Instructions
Take about 1 foot of string and wrap it around the pine cone. Tie it at the top with a loop.

Melt the beeswax in a saucepan that you don't mind getting waxy. Once the wax is melted portion out into disposable tin bowls and add coloring and essential oil. You will need about 6 drops of Essential oils each.

Dip the pine cones in and let dry between coats. I did two coats and that worked well for me.

Let dry on a parchment lined tray.

When you are ready to use light and toss into the fire.
Notes
*** PLEASE use caution when you are near fire. Always be aware of your surroundings. Use at your own risk ***
These are to be used OUTSIDE only, these are the perfect bon fire addition.