This post may contain affiliate links, read our
Disclosure Policy
for more information. As an Amazon Associate I earn from qualifying purchases, thank you!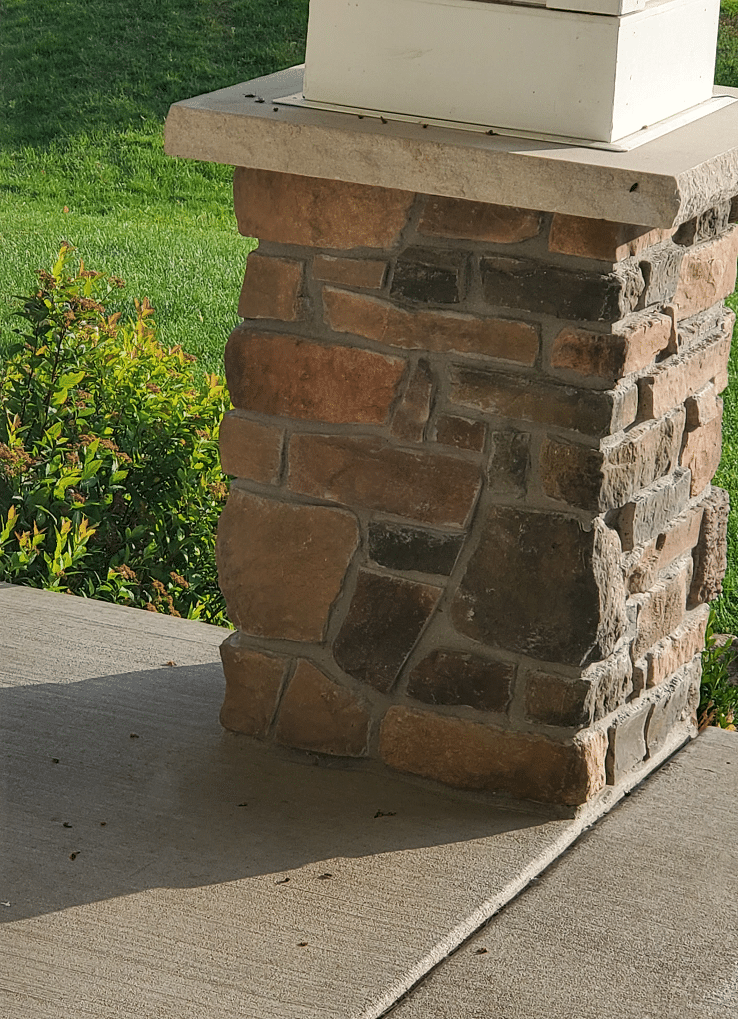 What is the best spray to get rid of Asian beetles and Boxelder bugs?
I'm here in the north living in Minnesota and every fall it never fails. A trillion Asian beetles and boxelder bugs swarm to the sunny side of the front of my house. Soon they fly through the door with you every time you open it. Now your bathroom and living room windows are covered with crawling bugs. It is SO BAD!! I have tried products from all over the big department stores but I have finally found one that works relatively fast and it won't hurt my dog or child. (Try our all natural boxelder bug spray too) Asian beetles look just like ladybugs but are yellow-orangish instead of red. They land on your skin and bite you too, it hurts!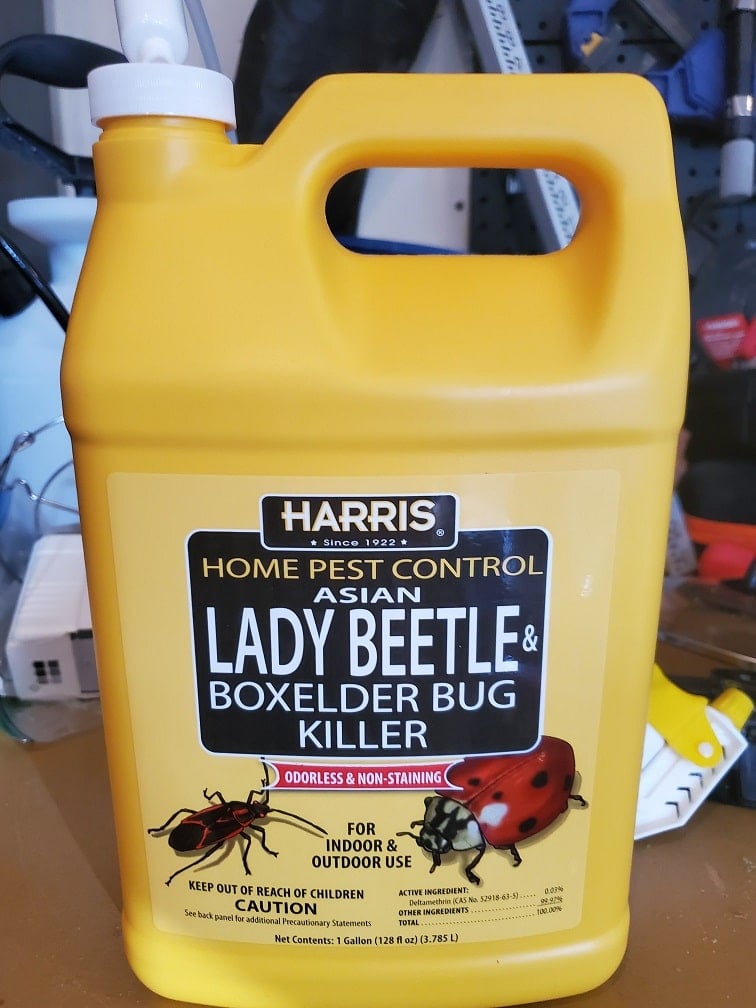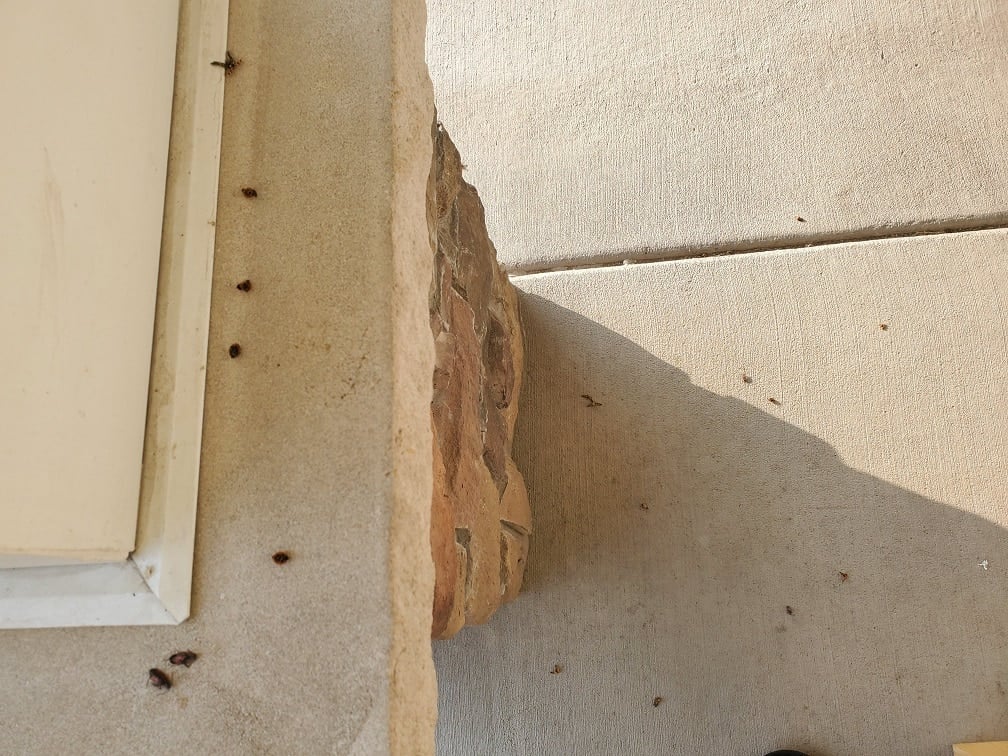 This product comes in a gallon and it has a squirt spray feature that is easy to use. You just go around your house and spray along the whole perimeter. Around every window and doorway. You even spray inside your house too! If you see some bugs you can spray those too. This is truly non-staining and it goes on clear. Although I have noticed that I sprayed the glass and it turned kind of milky color. No big deal. After I sprayed it looked like nothing was working or happening. Then I came back in an hour and there at least 10 dead Asian beetles upside down outside! The longer I waited, the more dead bugs appeared! This stuff is awesome. Seriously, don't wait just buy it.
2 Week Update: I thought I would hop back on here after 2 weeks of using this stuff. A few days after I first sprayed it rained a lot so I re-applied a second coat to the exterior of the house and it instantly started working on a sunny day. Fast forward a week and a half and the Asian beetles/box elder bugs were in FULL force. I looked out my front door and literally saw swarms of them flying around. I thought to myself, oh great, this stuff isn't working but after coming back 3 hours later I walked onto my porch to this….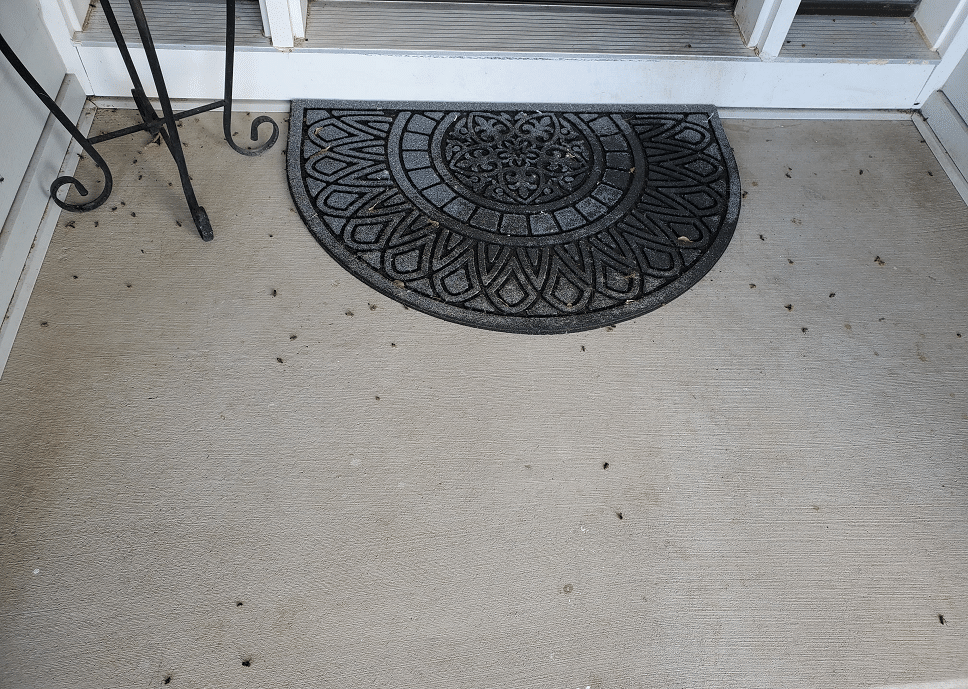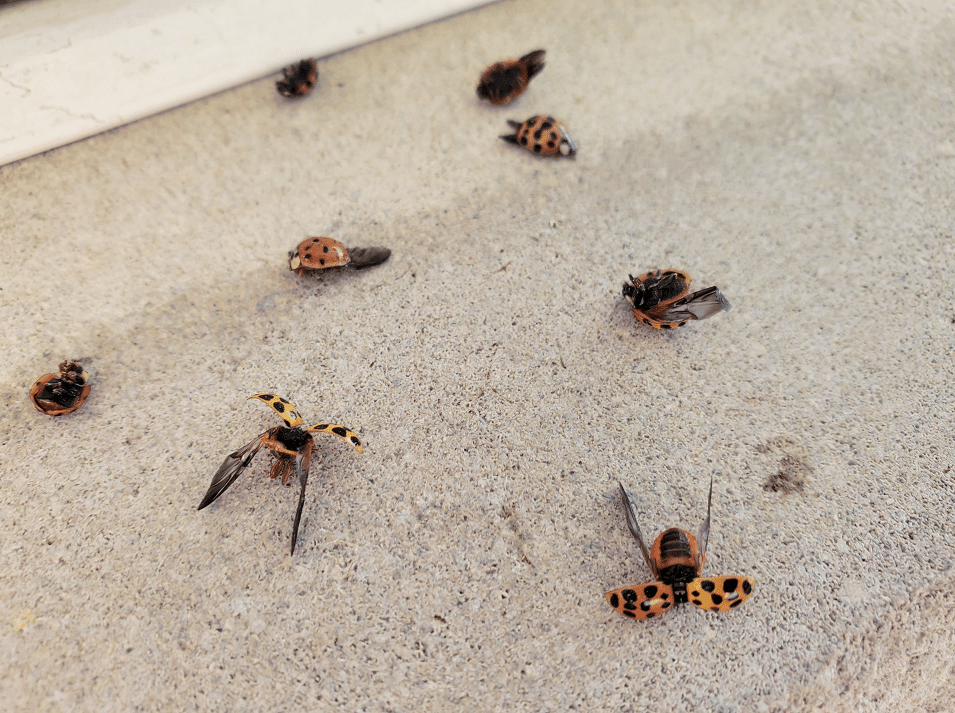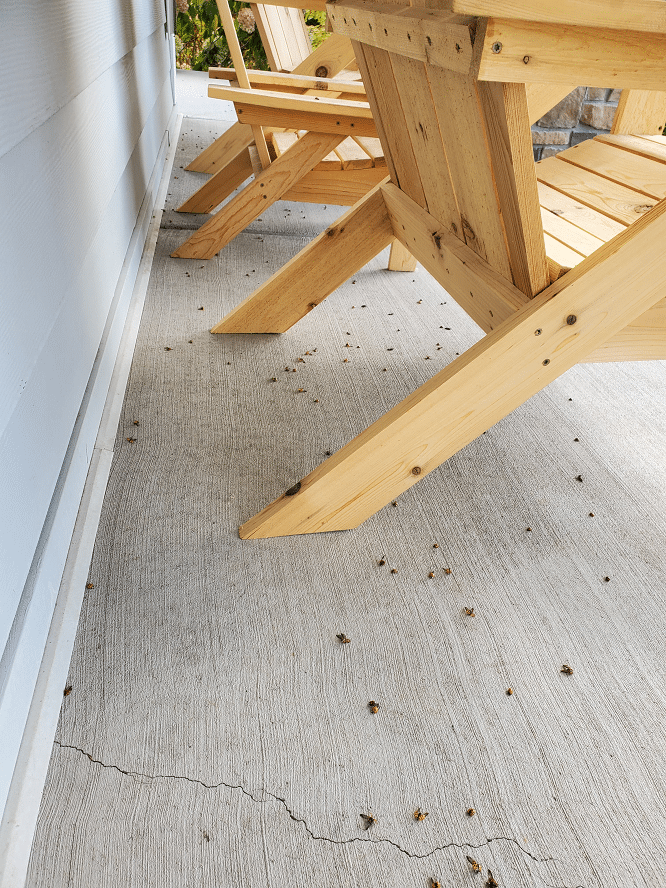 I seriously couldn't believe it, this isn't even my whole porch either. I would guess I had 100 bugs laying dead overall in front of my garage and everywhere I sprayed. Insane! I am a life long buyer now. The only drawback is to have to keep sweeping them away (I use my leaf blower to save time -winning!)