How to Get Rid of Red Ants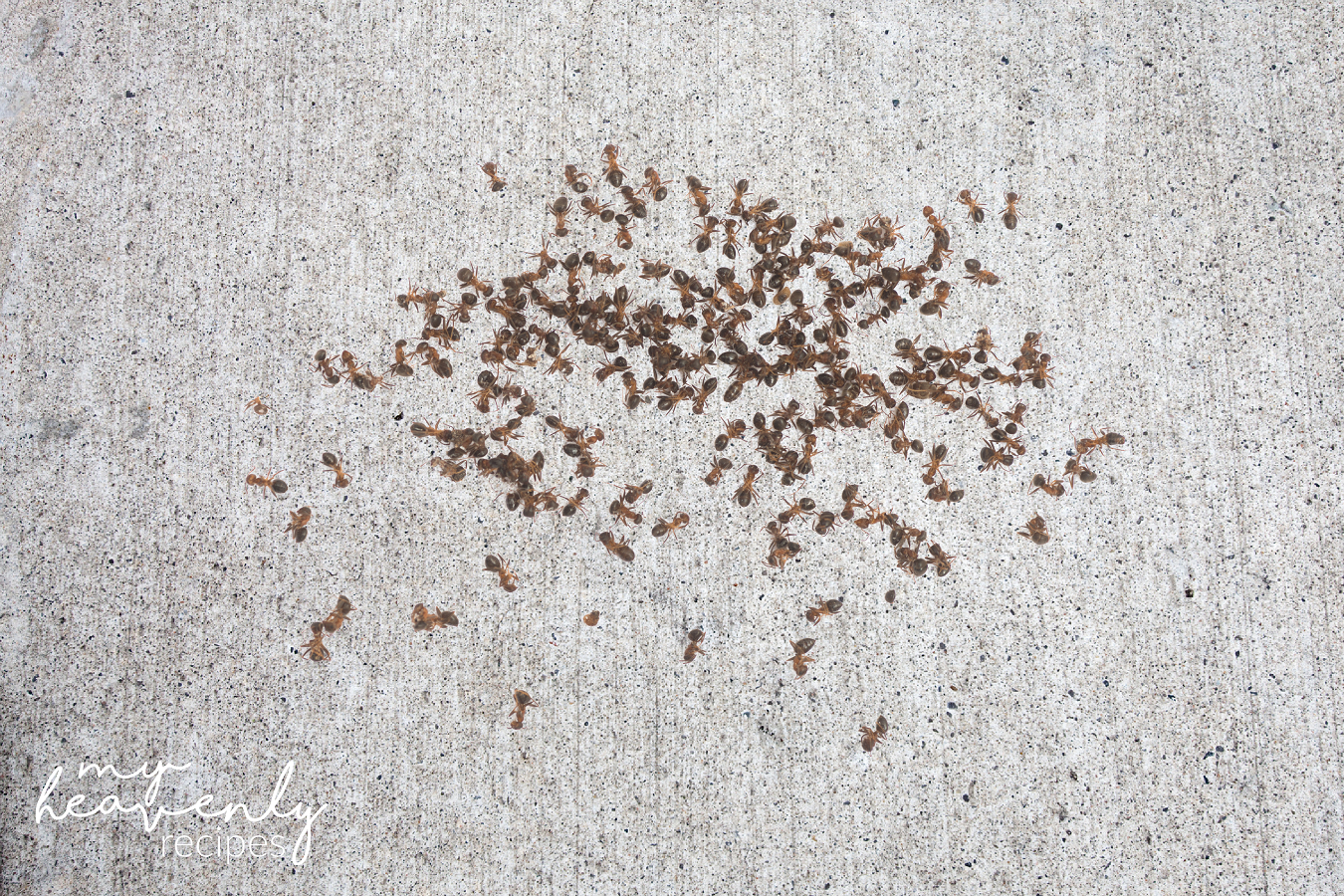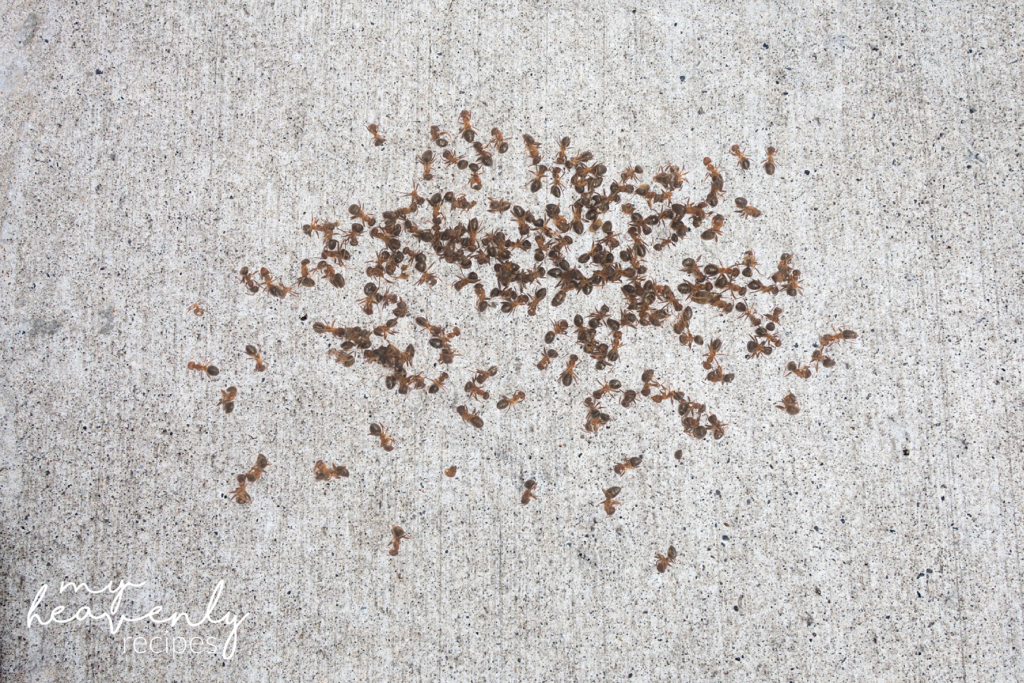 There's nothing worse than having red fire ants around your home, especially when you want to enjoy the outdoors! I have an easy and inexpensive ways to kill them on contact! All you need are two ingredients which are probably already found in your kitchen. This combination coats the ants exoskeleton causing them to die from dehydration. If you see a big nest, it works best if you heat up the water and dump right into their ant hill. This solution also works on black ants as well but my favorite way is this 3 ingredient ant killer!
Fire Ant Killer
Ingredients
1

gallon

Hot Water

2

TBSP

Dawn dish soap
Instructions
Pour dawn dish soap into a gallon of water and shake it up until dissolved.

Spray directly onto the ants or their ant hills. (Make sure you completely soak them).