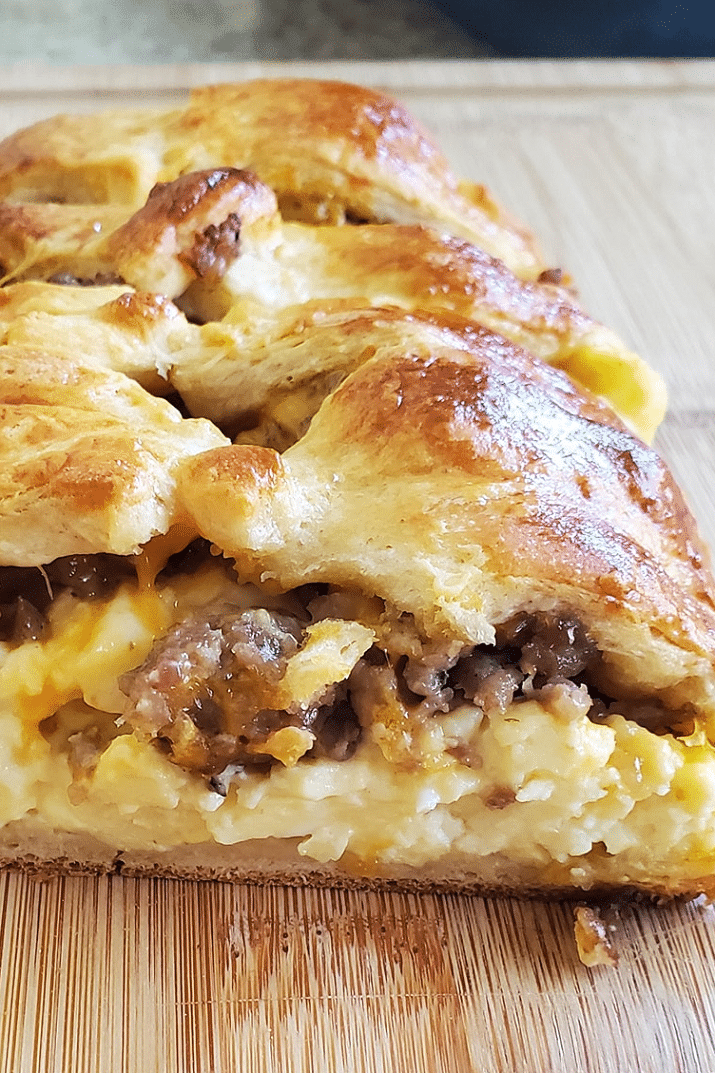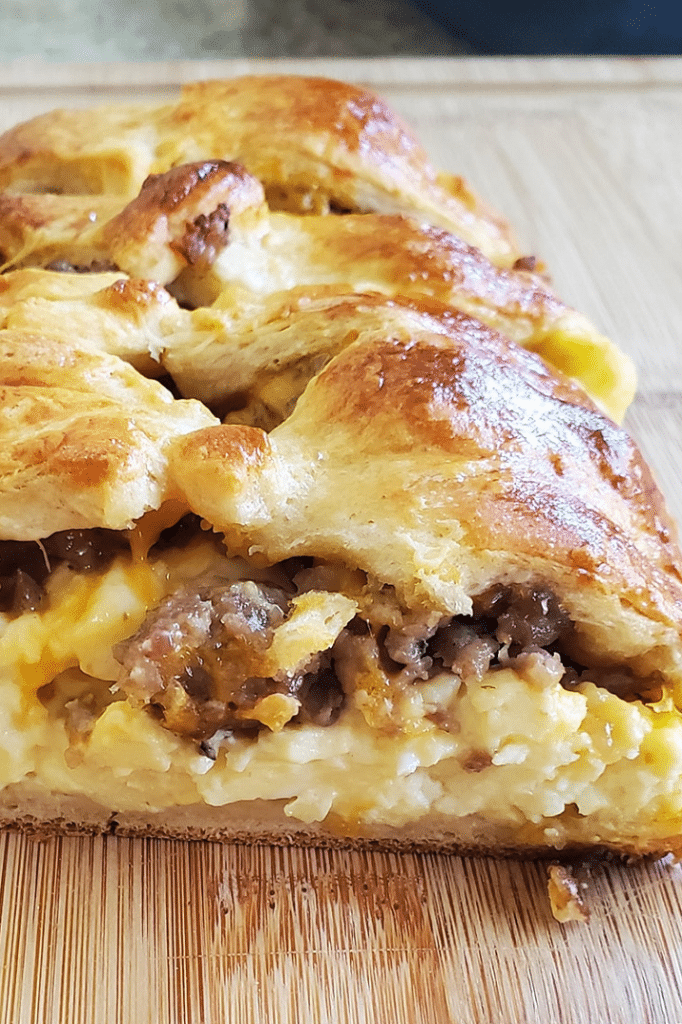 I am always on the hunt for crescent roll recipes because a can of them are just a dollar! Sadie Whittaker had a brilliant idea to make a crescent roll egg bake for breakfast! You can put so many different toppings on it's not even funny! Also, make sure to try our canned biscuit donuts too!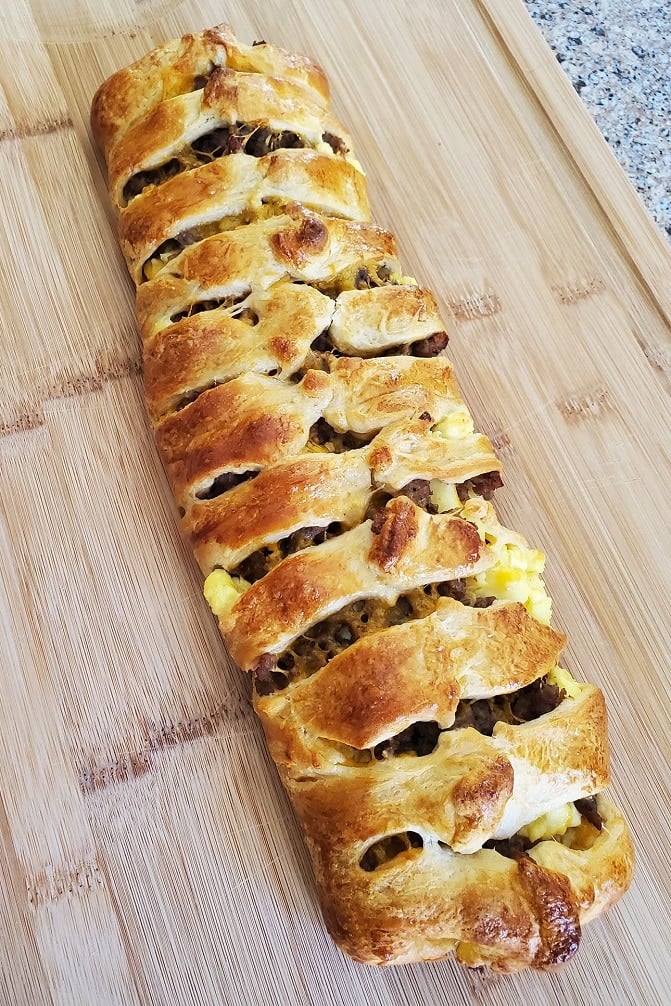 I am going to try a ham and cheese one for my next breakfast!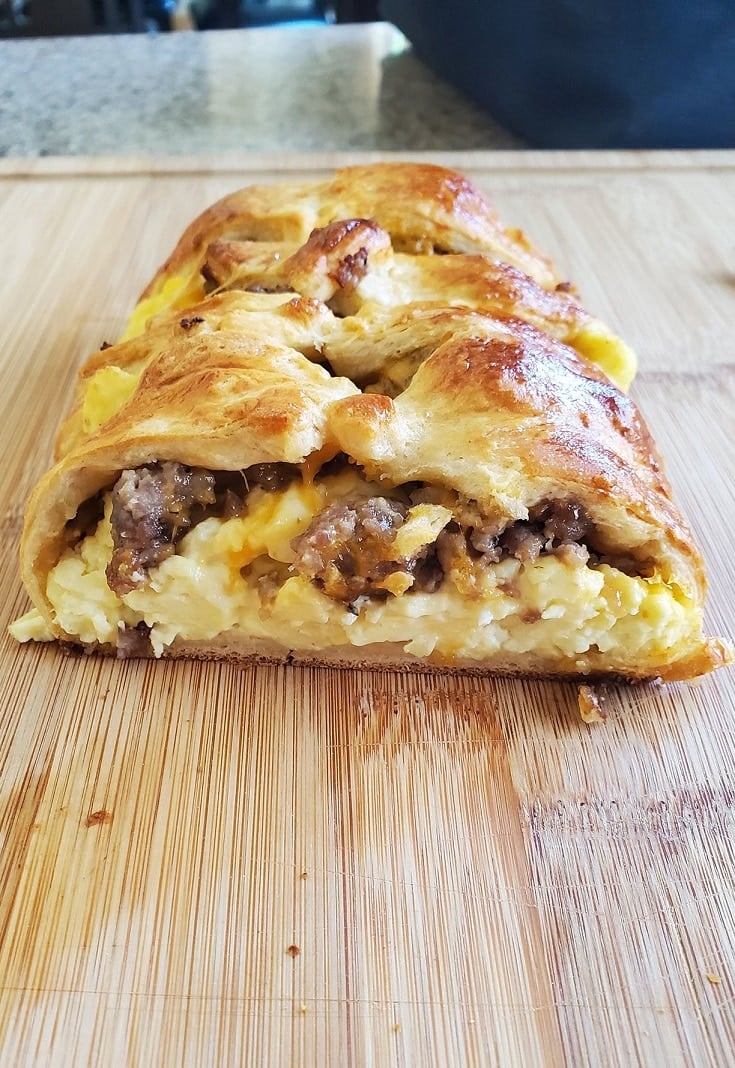 This egg bake will feed your whole family on a budget! I love easy breakfast ideas.
Crescent Roll Egg Bake
Ingredients
6

Eggs

½

block

Cream cheese

Shredded Cheese

Sausage

Toppings

bacon, cheese spinach/feta egg, cheese ham,cheddar

1

can

Crescent Rolls
Instructions
Scramble eggs (about ⅚ per can of crescent rolls), add half a block of cream cheese once cooked. Mix together.

Lay out a can of crescent rolls, pinch all seams together. Slice both sides to "tie up" later

Put scrambled eggs all down the middle, top with toppings. Add shredded cheese.

Tie up the sides pinching together.

Egg wash and bake per crescent roll directions.