This post may contain affiliate links, read our
Disclosure Policy
for more information. As an Amazon Associate I earn from qualifying purchases, thank you!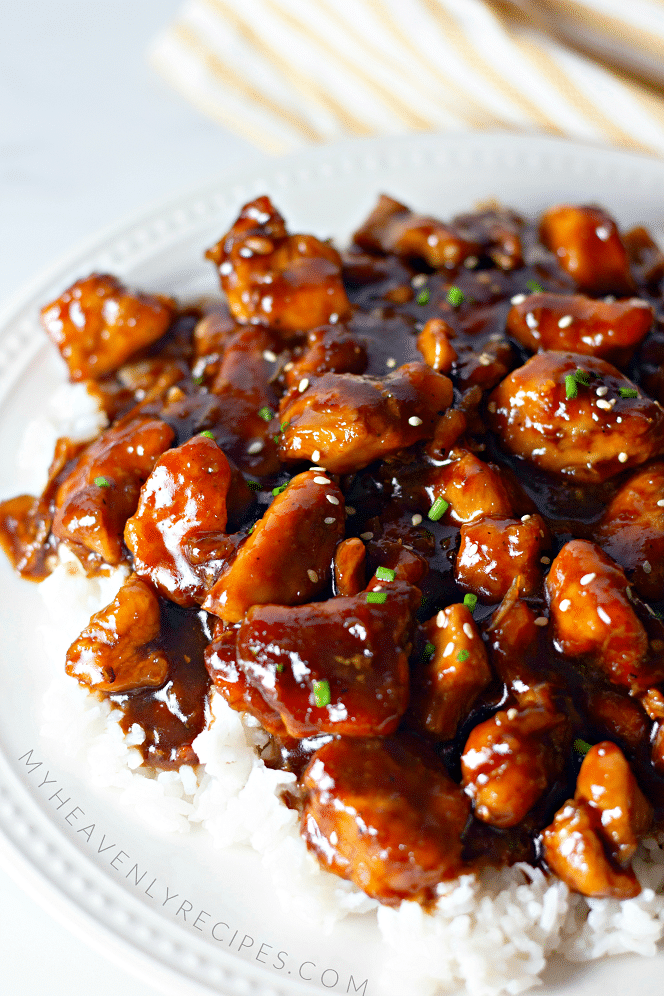 Every time we go to our local mall, we usually are there around lunch time which leads us to go to the food court. Have you ever had bourbon chicken at the mall?! It's delicious. So our goal was to figure out how to make bourbon chicken at home that's better than Chinese takeout. We succeeded!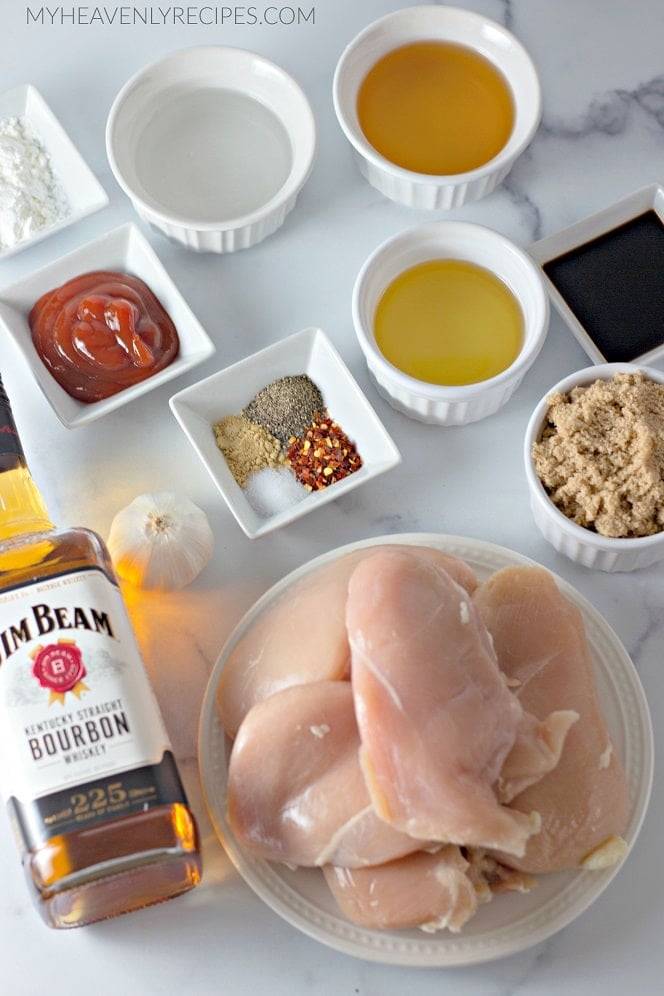 Here's all the ingredients you need to make this recipe at home including Jim Beam whiskey bourbon for flavor.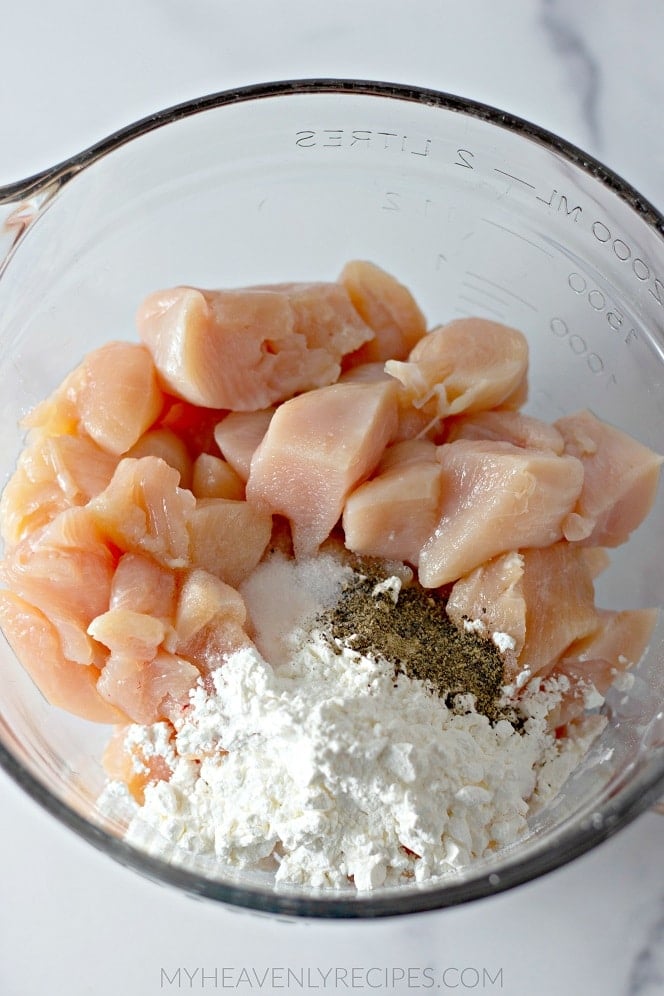 This recipe doesn't have a marinade because we coat the chicken in flour and such first.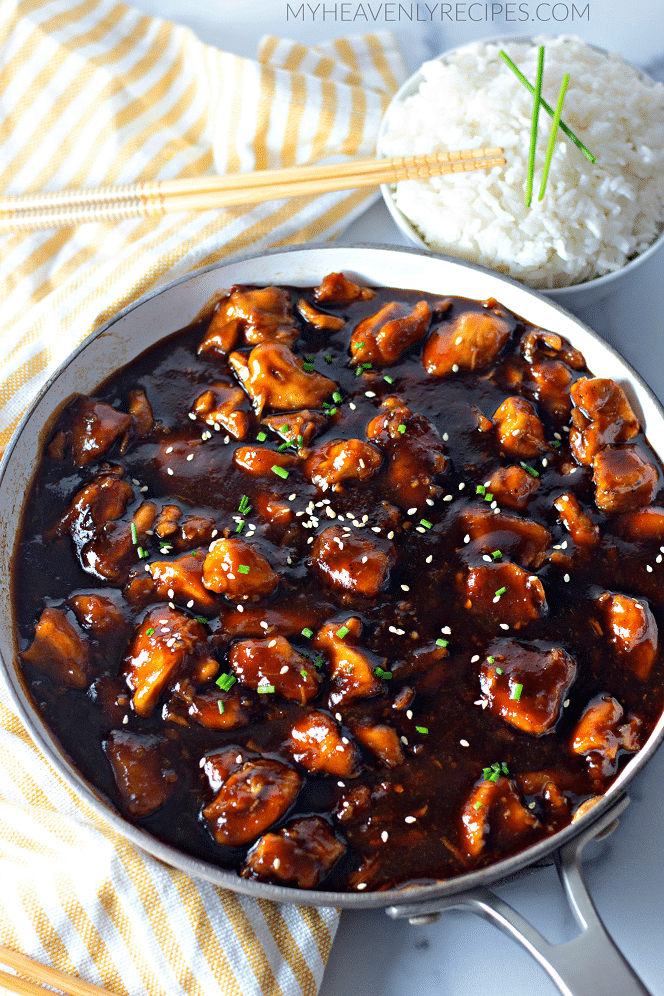 You make the chicken and bourbon sauce in a skillet on the stove.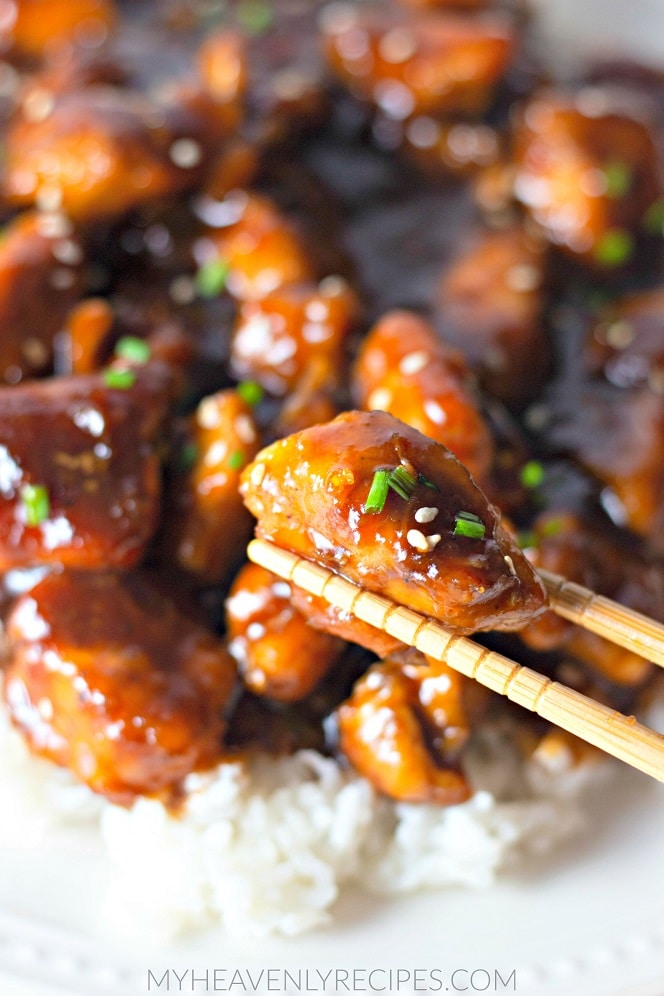 I may be bias but i'd have to say this is the best recipe! The sauce is so vibrant in color and the flavors just burst in your mouth!
Bourbon Chicken
Ingredients
3

pounds

boneless skinless chicken breasts

5

tablespoons

corn starch

divided

½

teaspoon

salt

½

teaspoon

pepper

¼

cup

vegetable

corn, or canola oil

2

cloves

garlic

peeled and minced

1

cup

water

⅔

cup

soy sauce

½

cup

apple juice

½

cup

chicken broth

⅓

cup

ketchup

¼-⅓

cup

bourbon

¼ cup for a light bourbon flavor or ⅓ cup for a little stronger bourbon flavor

2

tablespoons

white vinegar

1

cup

brown sugar

packed

½

teaspoon

ground ginger

½

teaspoon

onion powder

½

teaspoon

crushed red pepper flakes

optional
Instructions
Trim any fat off of the chicken and cut the chicken breasts into 1-inch pieces. In a medium bowl, mix together 4 tablespoons of the corn starch with the salt and pepper; add the chicken and toss well to completely coat.

In a large skillet or pot, heat half of the oil over medium-high heat. Once the oil is hot, add half of the chicken pieces and cook on one side without stirring for 3 minutes. Turn each piece of chicken and cook for an additional 3 minutes.

Remove the cooked chicken from the skillet and set aside. Add the remaining half of the oil to the skillet, then add the remaining pieces of uncooked chicken. Cook the chicken on one side without stirring for 3 minutes, then flip and cook for an additional 3 minutes. Remove the chicken from the skillet and set aside.

Add the minced garlic to the skillet and sauté for 20-30 seconds until fragrant. To the skillet at the water, soy sauce, apple juice, chicken broth, ketchup, bourbon, vinegar, brown sugar, ground ginger, onion powder, and red pepper flakes. Stir well and bring the mixture to a boil over medium-high heat.

Reduce the heat to low and add the chicken to the sauce. Simmer for 10-15 minutes until the sauce is reduced by half.

Mix the remaining 1 tablespoon of corn starch with 1-2 tablespoons of water, then stir into the sauce to thicken (optional).

Serve the bourbon chicken hot over steamed rice.