My Favorite Slow Cooker Spinach and Artichoke Dip Recipe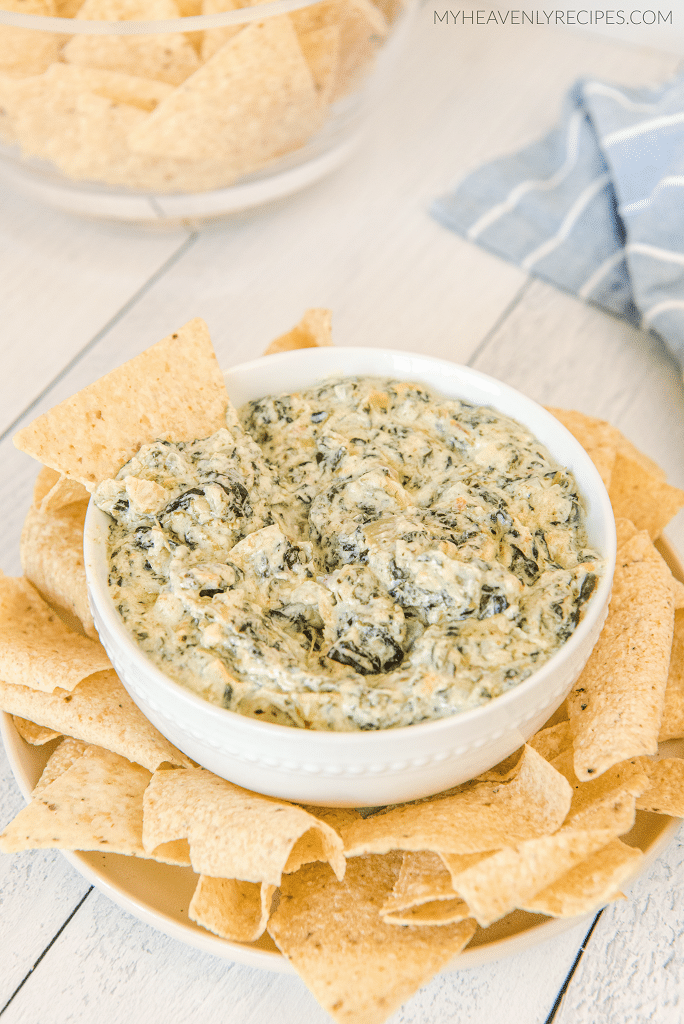 Every holiday we always look forward to digging in to some spinach artichoke dip using our crockpot! It just makes it so much easier to just dump the ingredients in and it does all the work for you.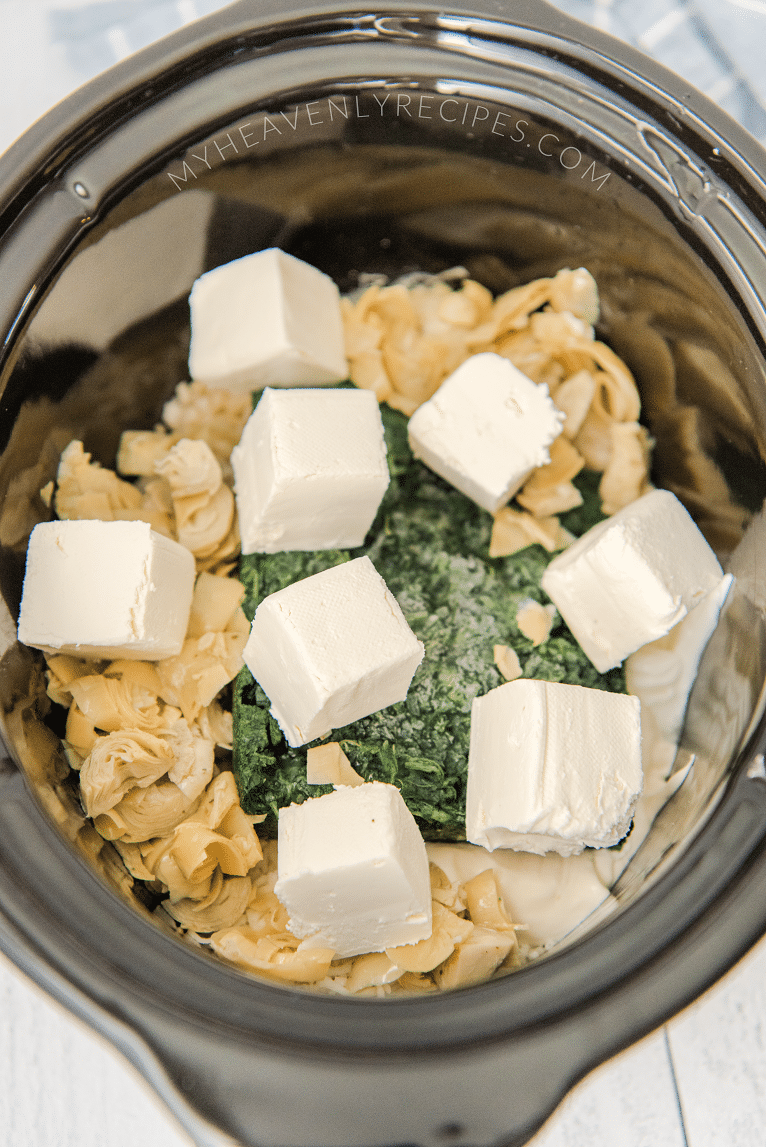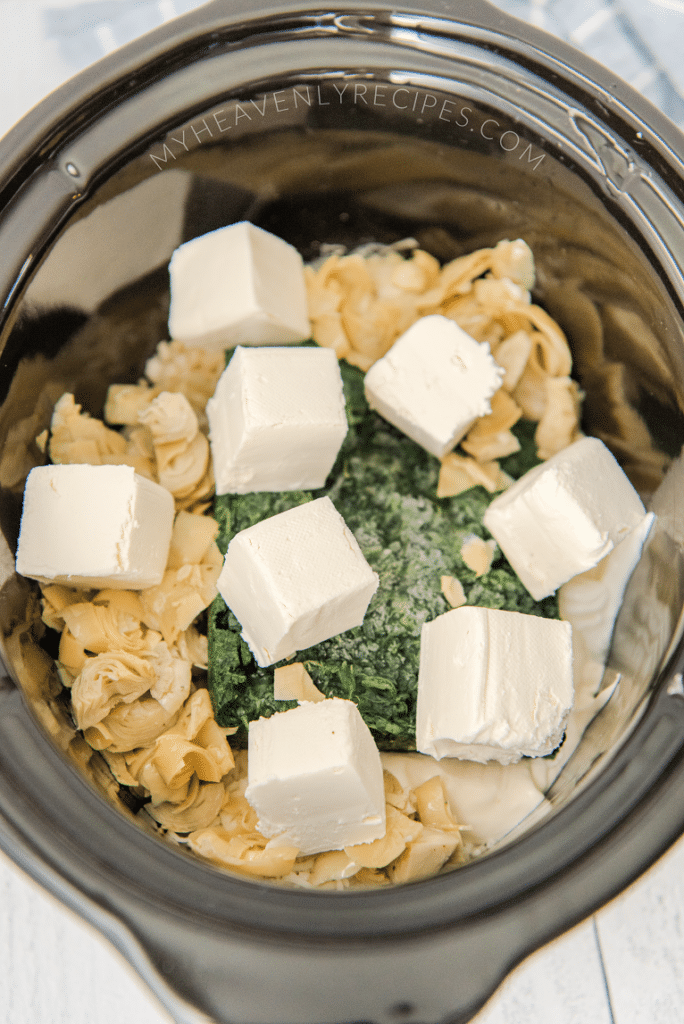 Not only the cooking part but keeping it warm (which is the best way to eat it!) works fantastic in the crockpot. You can just leave it on the warm setting and stir every half an hour to keep it fresh. Just put a bowl of tortilla chips or crackers for your guests to dig in.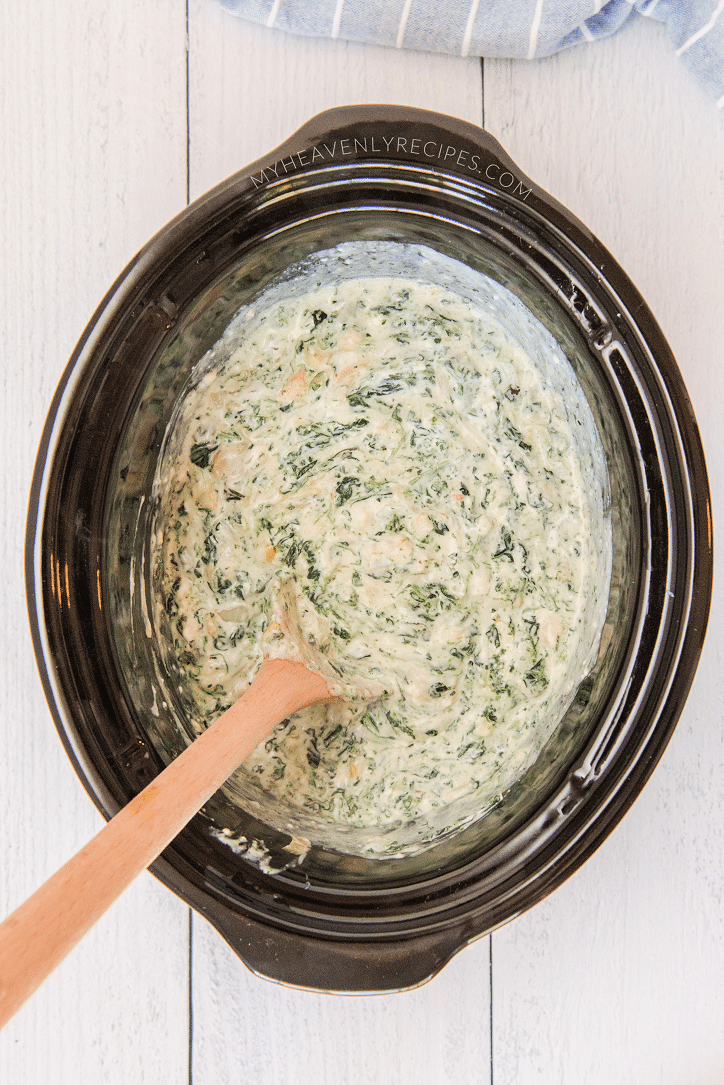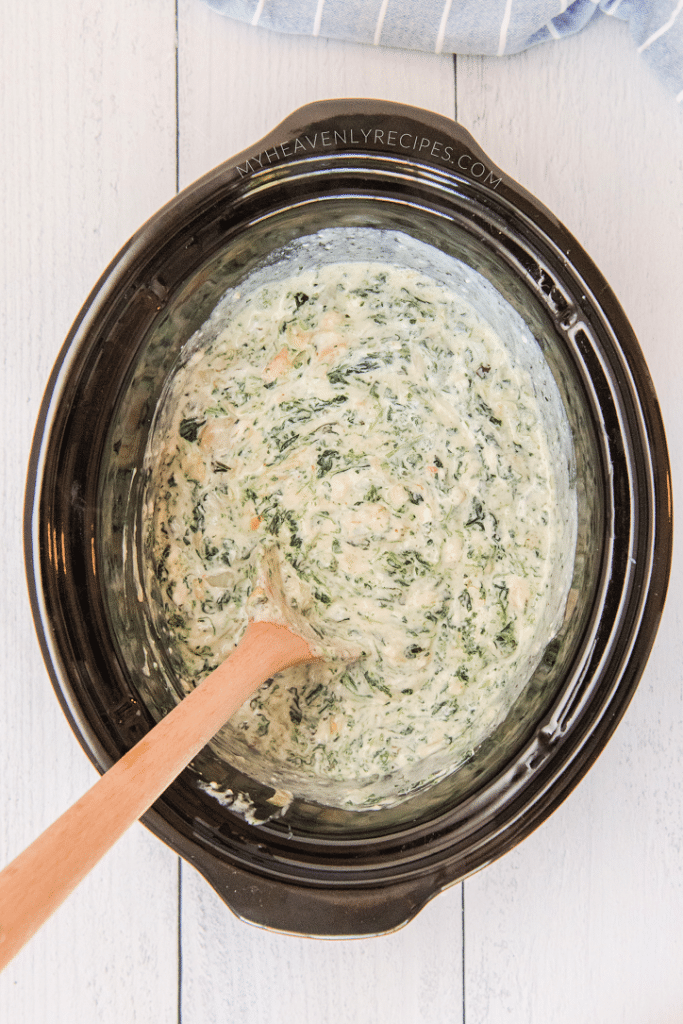 We also love appetizers in cups so when your guests have arrived just scoop the spinach and artichoke dip into the cups and add 4 tortilla chips inside. This is great for not spreading germs too!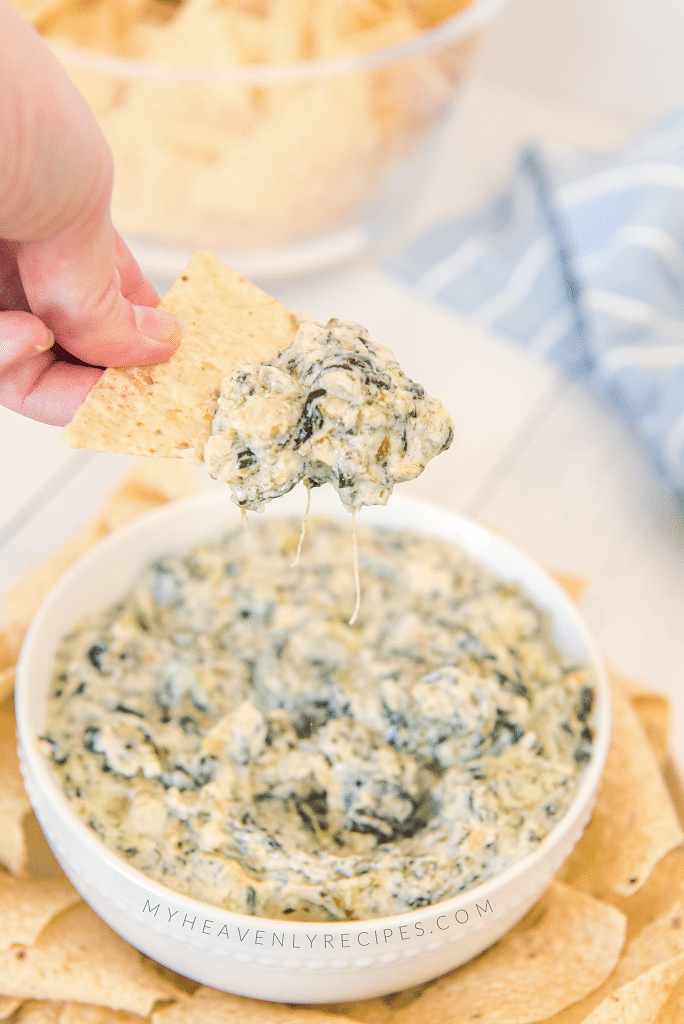 You will not be disappointed in this appetizer dip, it's our fav! You can even put out some veggies if people want to dip those too.
Crockpot Spinach Artichoke Dip
Ingredients
½

yellow onion diced

6

cloves

minced garlic

14

oz

of drained

chopped artichoke hearts

12

oz

frozen spinach

8

oz

cream cheese

⅔

cup

sour cream

¼

cup

mayo

2

cups

freshly grated parmesan cheese

1-½

cup

grated mozzarella cheese

½

tablespoon

salt
Instructions
Add all ingredients to the slow cooker except for cream cheese. Mix well.

Cut cream cheese into 1 inch by 1inch cubes, place onto of the ingredients inside the slow cooker.

Cook on high for 1.5 hours.

After cook time, stir thoroughly, place the lid back and cook on high for an additional 30 minutes.

Serve immediately with tortilla chips, crackers and/or veggies!
Notes
Salt can be almost doubled depending on how salty a dish you are wanting. I recommend you add additional salt after the dip has completely cooked.
Drain as much oil from the artichoke hearts as possible. This helps prevent your dip from becoming greasy.
Freshly grated parmesan cheese is much better in this recipe than shredded parmesan from a bag.