This post may contain affiliate links, read our
Disclosure Policy
for more information. As an Amazon Associate I earn from qualifying purchases, thank you!
Hard Boiling Eggs in the Oven 101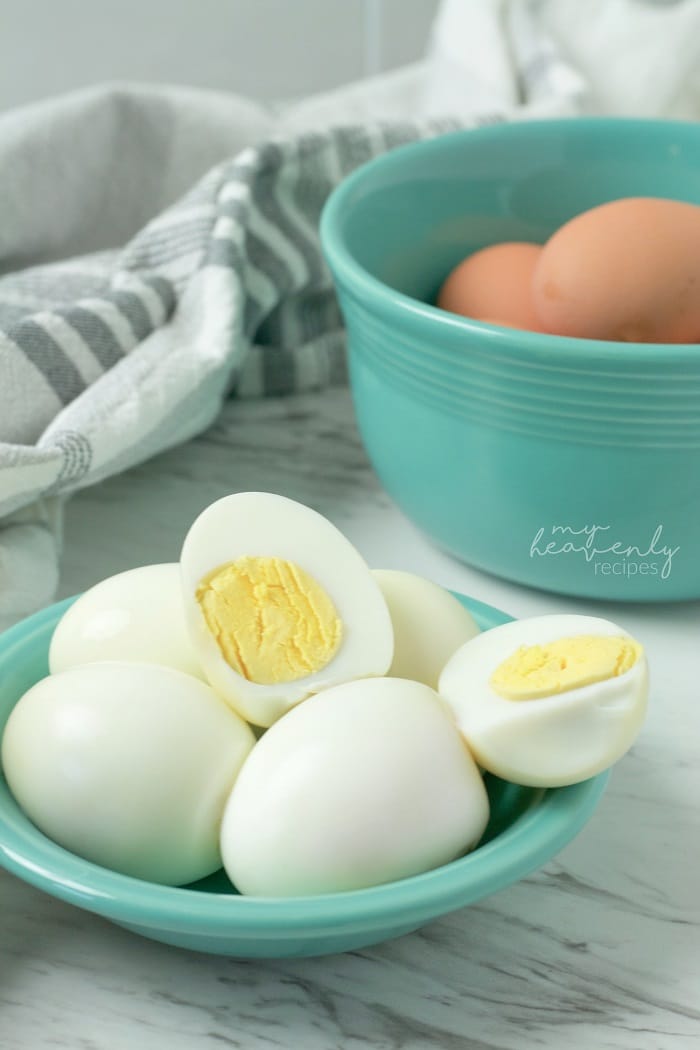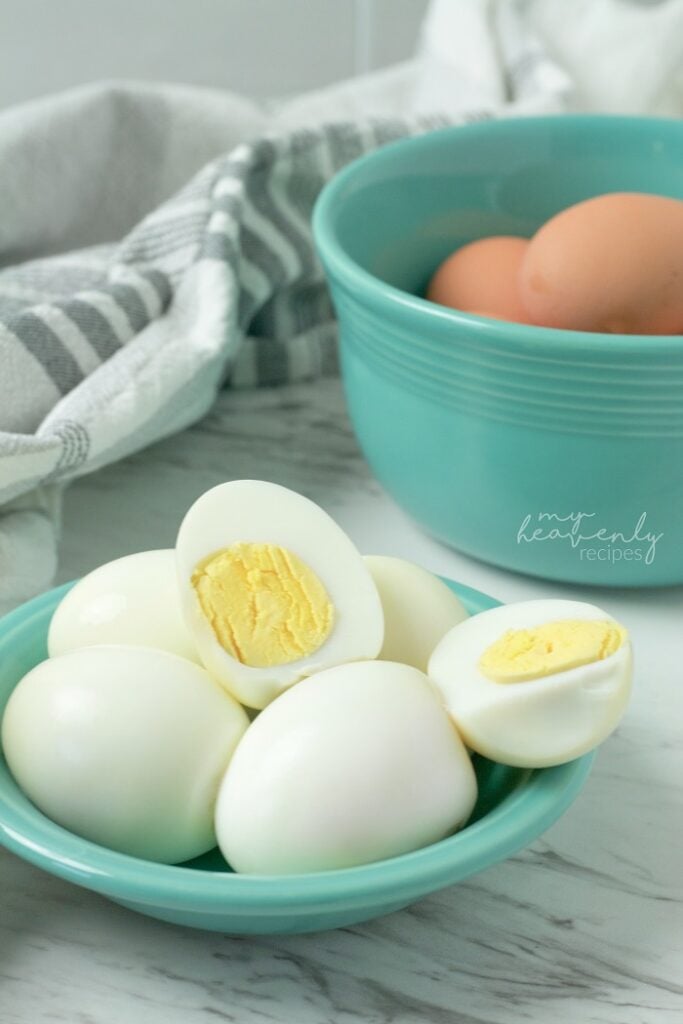 Make your life easier and grab a muffin tin to make hard boil eggs in the oven! No more eggy stinky smell in the kitchen like when you boil them on the stove!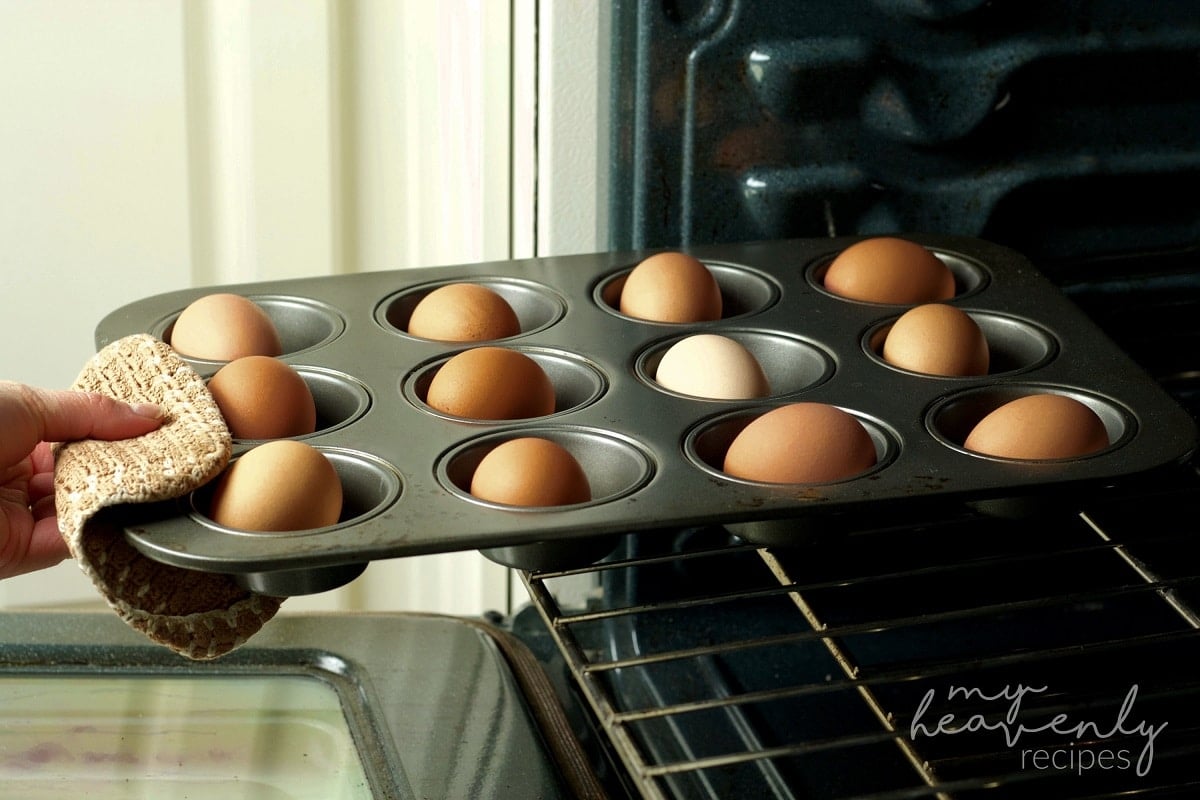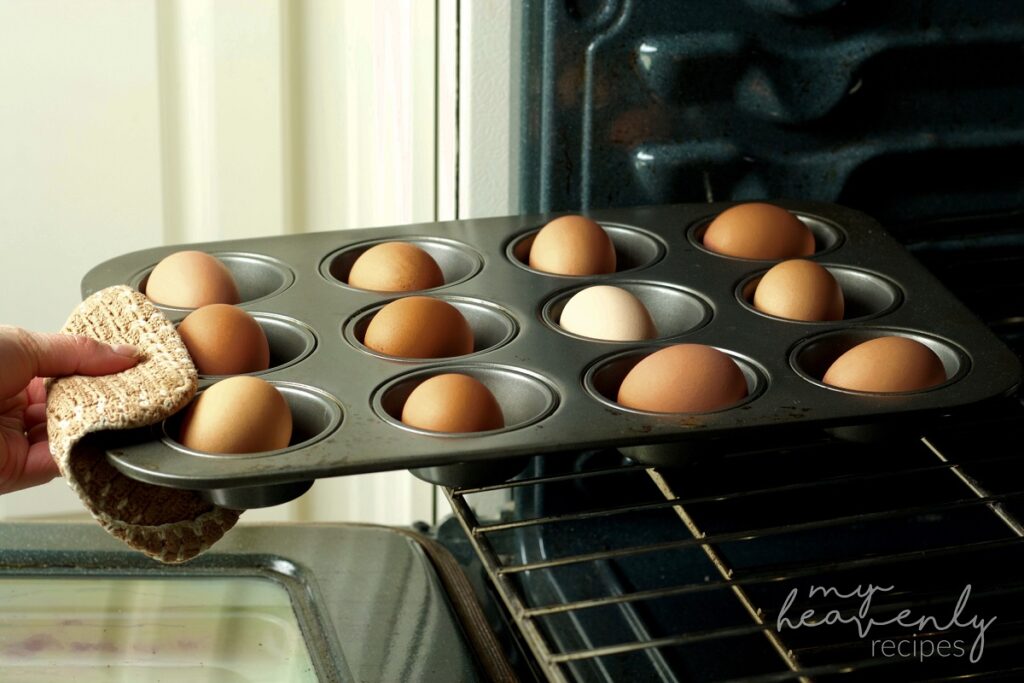 Just pop them in and let the oven do all the work for you.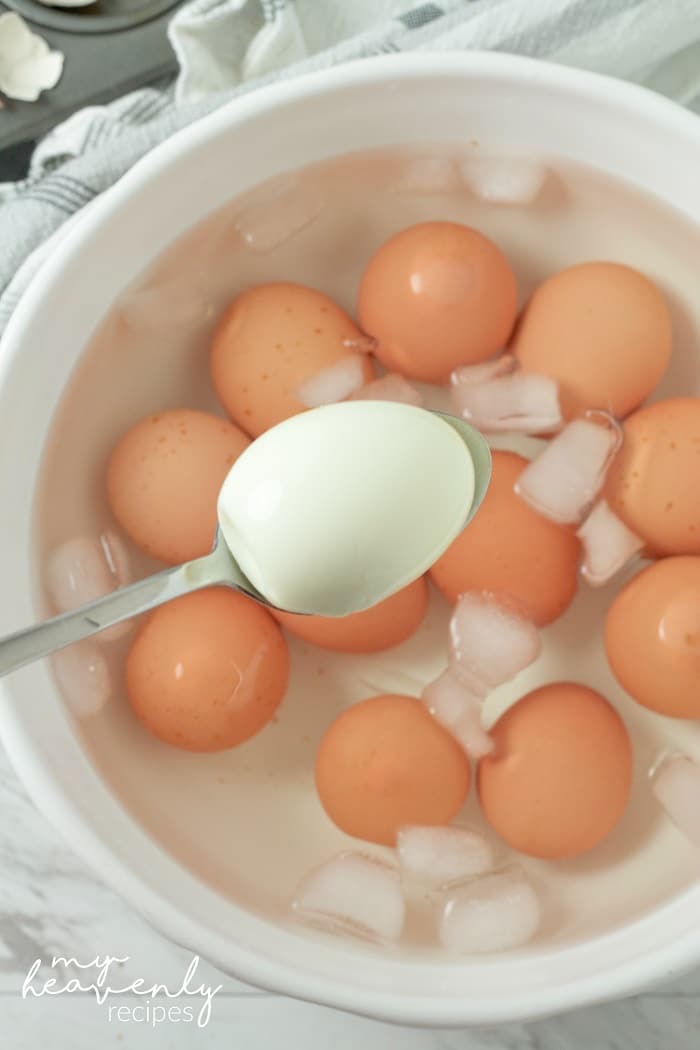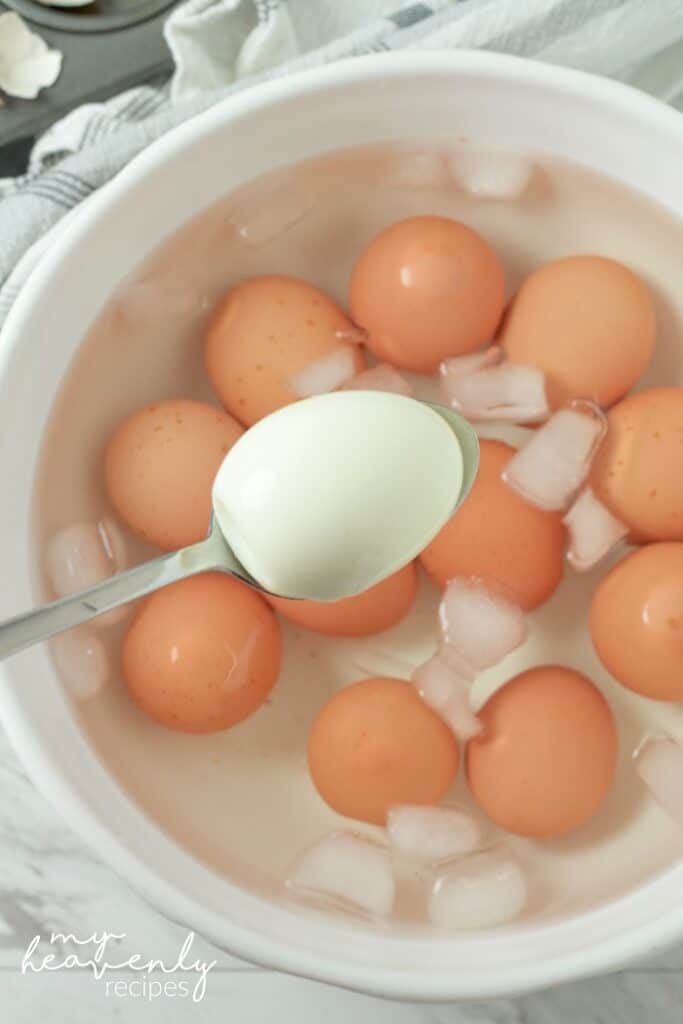 These hard boiled eggs peel so easy and come out perfect! Another way to make them is in the instant pot!
Hard Boil Eggs in the Oven
Instructions
Preheat oven to 325 F

Using a 12 cup muffin tin, place uncooked eggs, still in shell, into each cavity.

Place into your preheated oven for 30 minutes.

When your eggs are almost done cooking, grab a bowl and fill it half way with cold water and add plenty of ice.

When the timer goes off, take out the eggs promptly and place into your prepared ice bath for 10 minutes.

Pull the eggs out of the ice bath, dry them off.

Peel & Enjoy your favorite way!
Notes
This recipe works best with store bought eggs.
Eggs can be stored in the shell or out of the shell for up to 7 days.