This post may contain affiliate links, read our
Disclosure Policy
for more information. As an Amazon Associate I earn from qualifying purchases, thank you!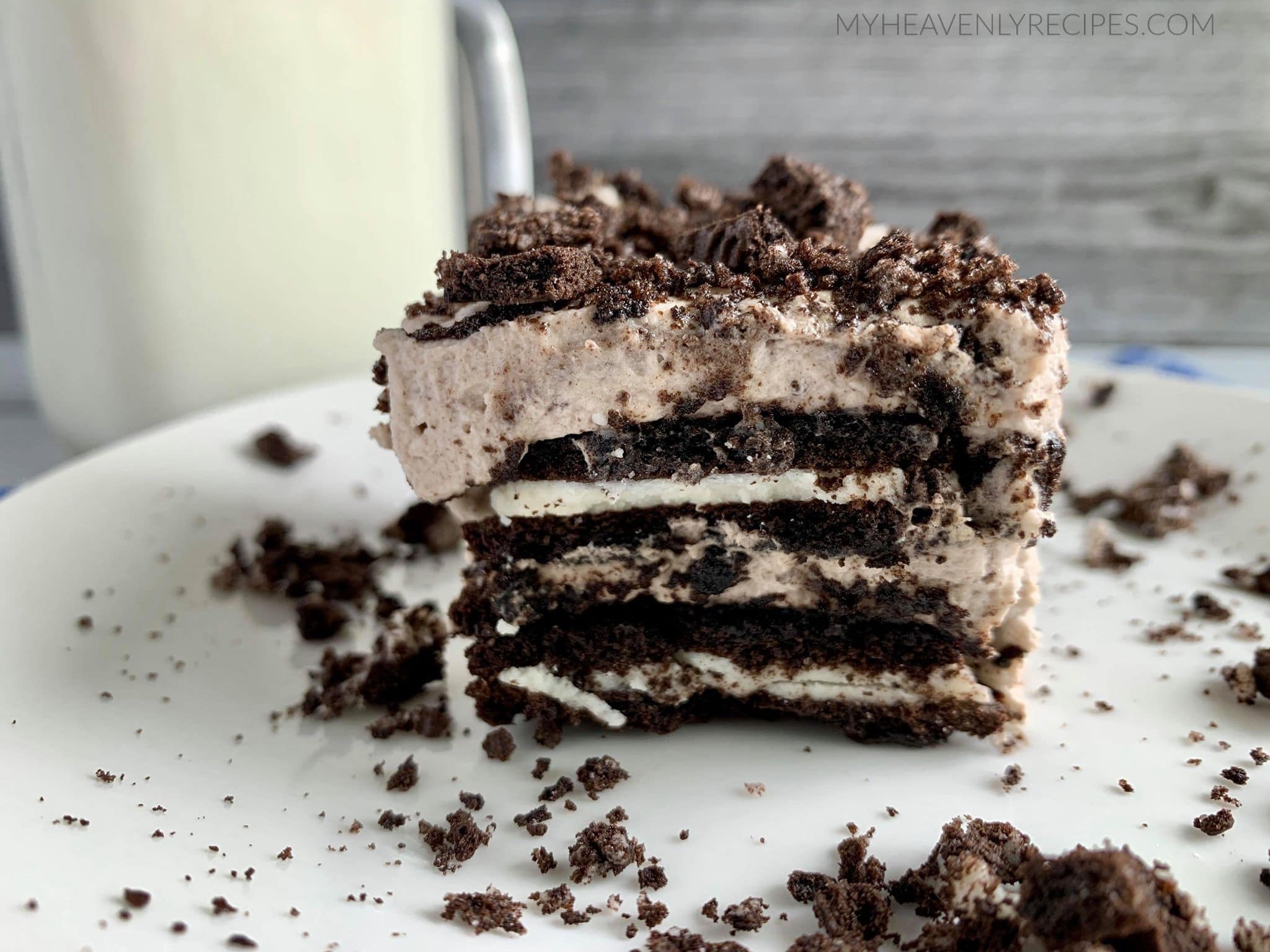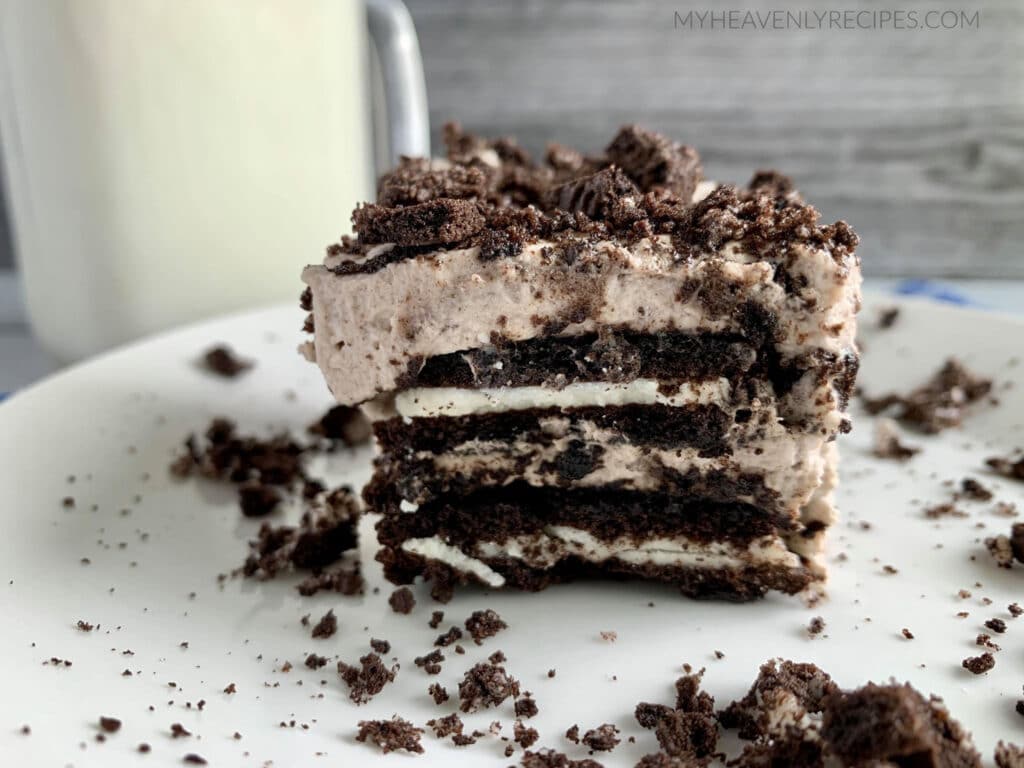 Make this delicious cookies and cream icebox cake for summer time! It is so addicting you will hate me for sharing this recipe with you!!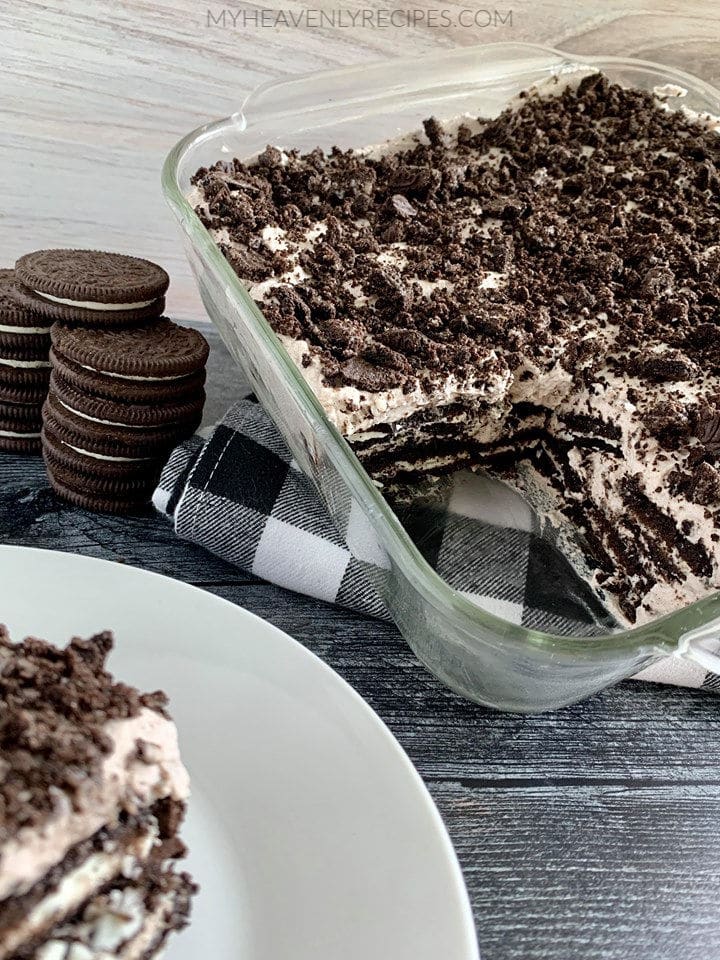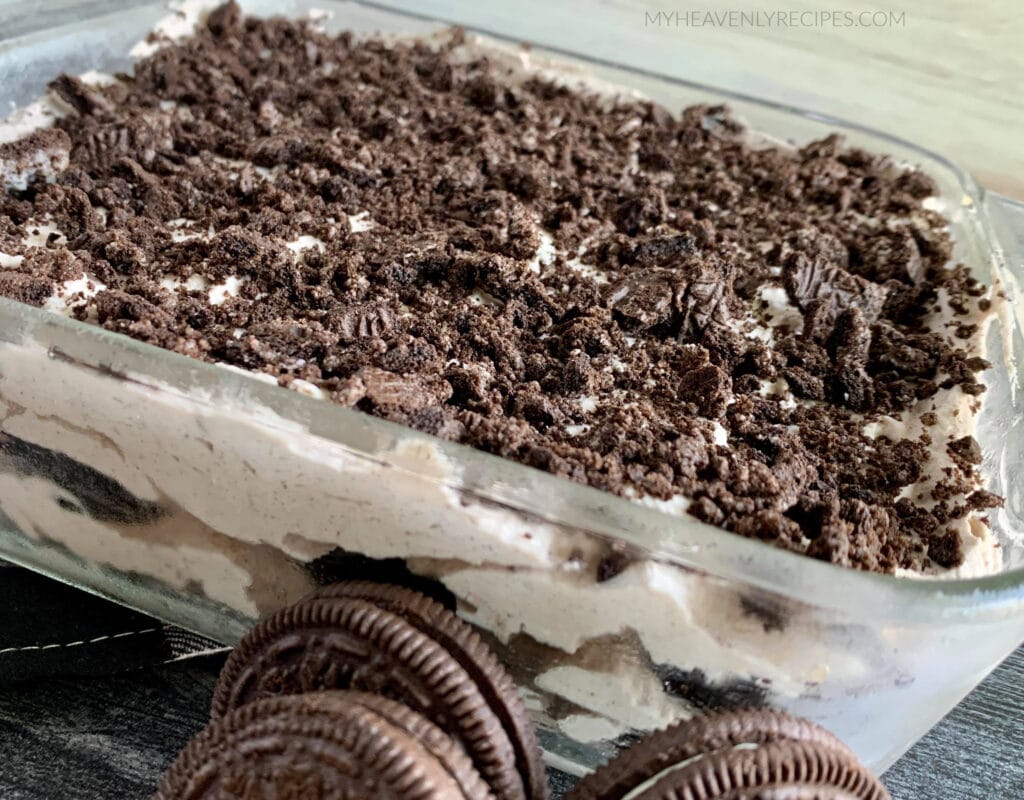 Cookies & Cream Icebox Cake
Ingredients
3 Sleeves of Oreo Cookies

4oz Room Temperature Cream Cheese

2 Cups Heavy Whipping Cream

½ Cup Powdered Sugar

1tsp Vanilla Extract
Instructions
Take 3 Oreos from a sleeve and put them in a food processor. Pulse the Oreos until they are very finely ground.

In a stand mixer, place the cream cheese, powdered sugar, ground up Oreos, and vanilla extract. Mix on medium speed until all of the ingredients have combined. Then, turn the mixer to low and begin to slowly pour in the heavy whipping cream. Once the mixture looks like it is combined, turn the mixture to high speed and whip until stiff peaks form.

Cover the bottom of a 8×8 glass pan with a thin layer of the cream.

Then cover the bottom of the pan with 16 Oreos.

Scoop 2 cups of the cream on top of the Oreos and then layer another 16 Oreos on top of the cream.

Pour the remaining cream on top of the Oreos.

In a food processor or by hand crush up 4 Oreos into small pieces and then top the icebox cake with them.

Put the Cookies & Cream Icebox Cake in to the fridge overnight for best results,
Try These Reader Favorite Dessert Recipes
Quite a few of our Dessert Recipes have been very popular across social media. Here's a few of our readers favorite dessert recipes that we hope you'll also try!