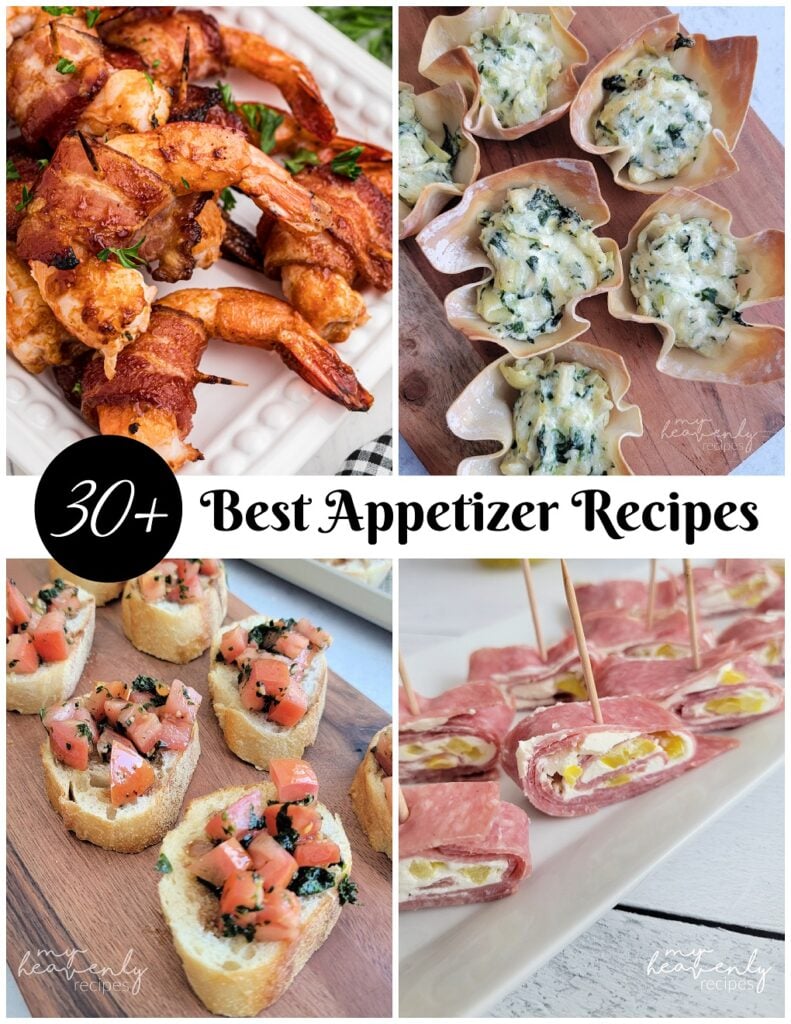 Top Rated Appetizers to Make
Here is a compiled list of my favorite football game, christmas, thanksgiving, any party, etc. appetizer! Most of these are made in the crockpot or oven. If you want to get the details, just click on the title above the photos to go to the full recipe page.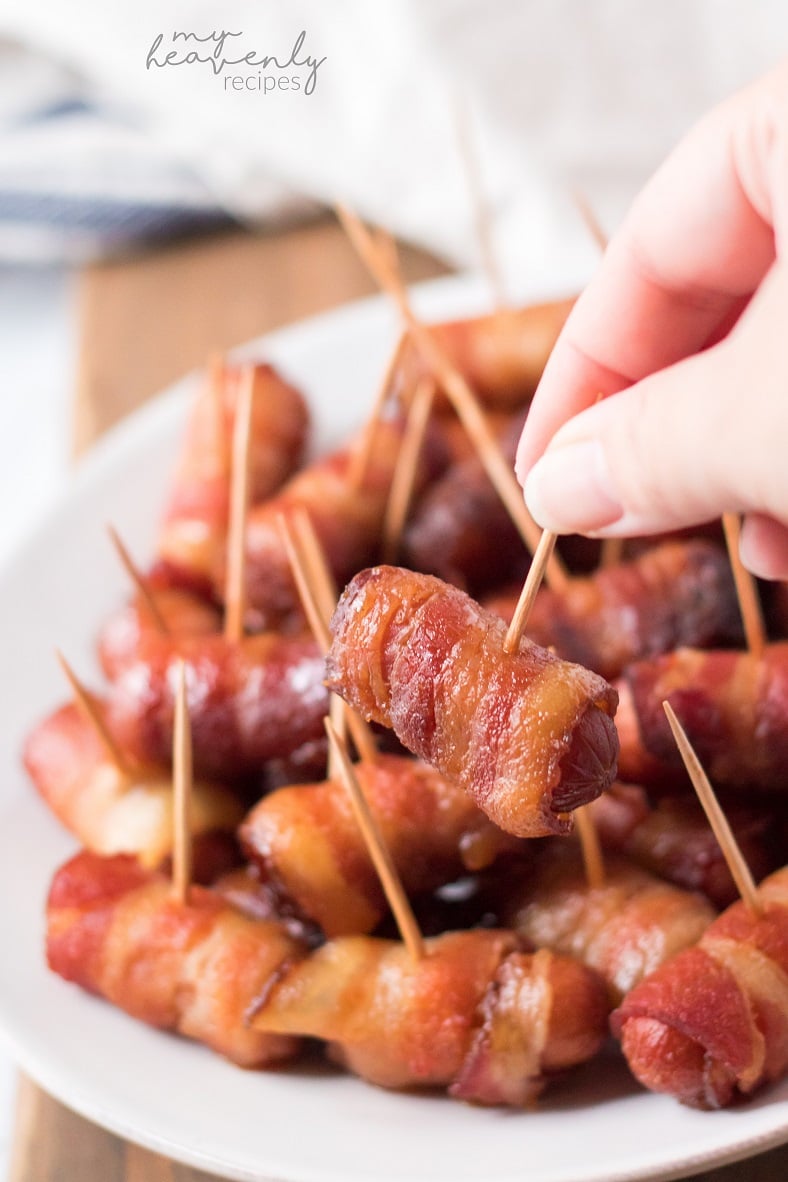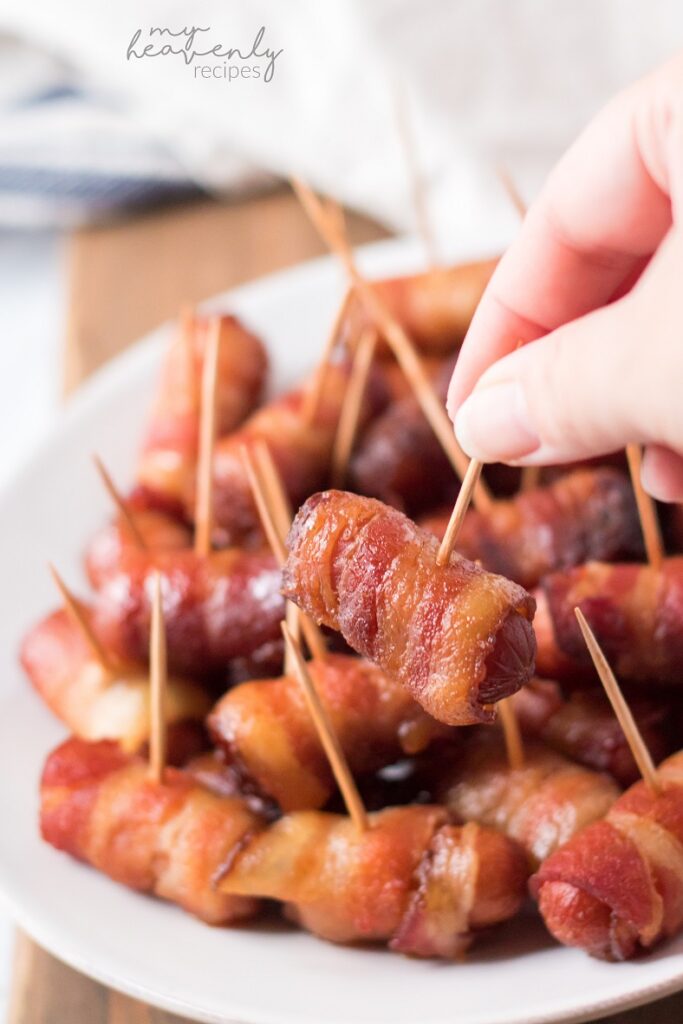 You can grab a pack of little smokies, wrap them in bacon and stick a toothpick in each! We make ours in the crockpot but you could totally do it in the oven or air fryer as well for game day.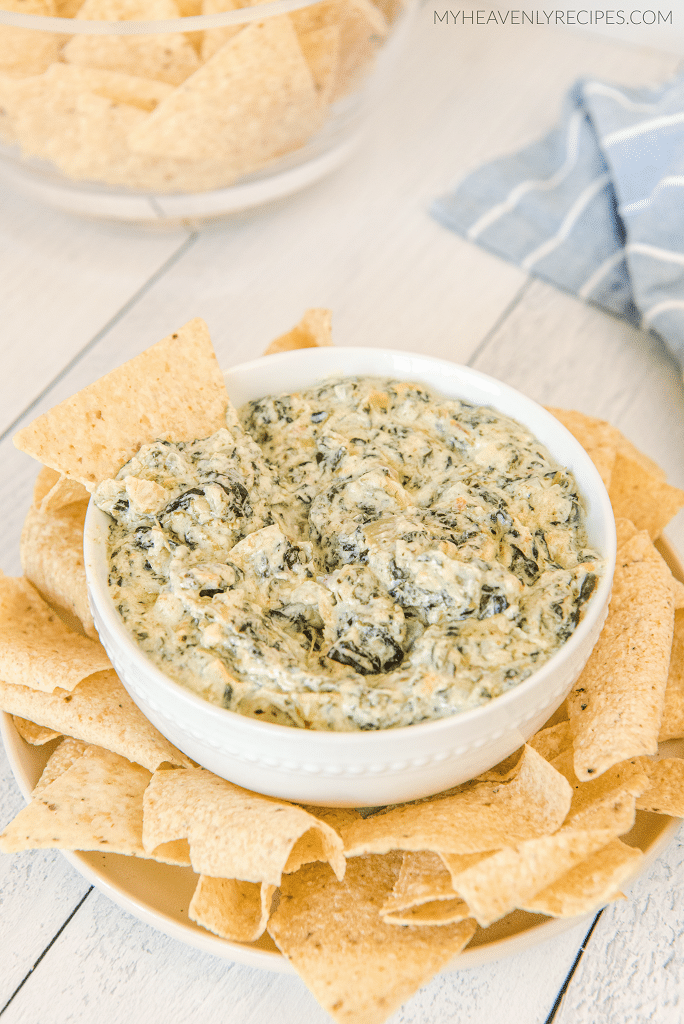 In my opinion, there is no better crowd pleasing appetizer than spinach artichoke dip! There is never any leftovers and it's super easy to make. We keep ours in the crockpot to keep warm the whole night.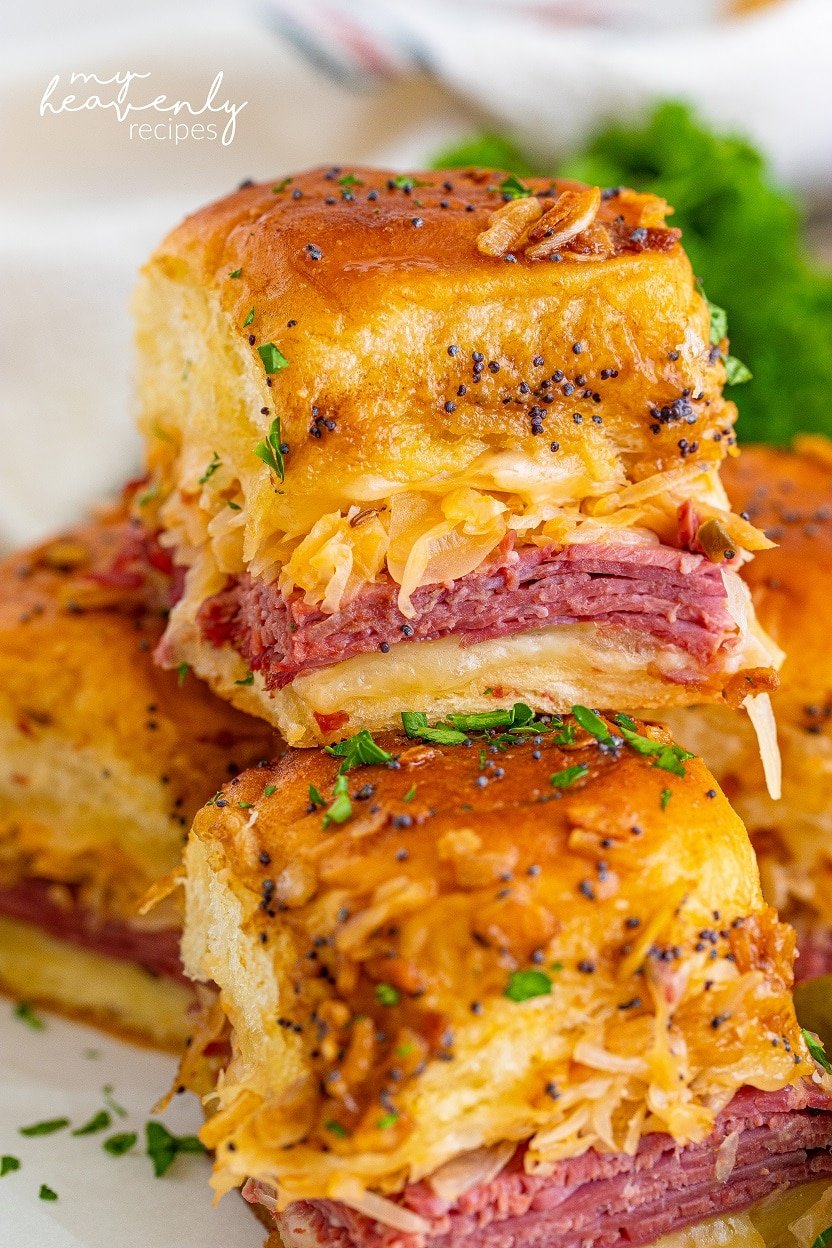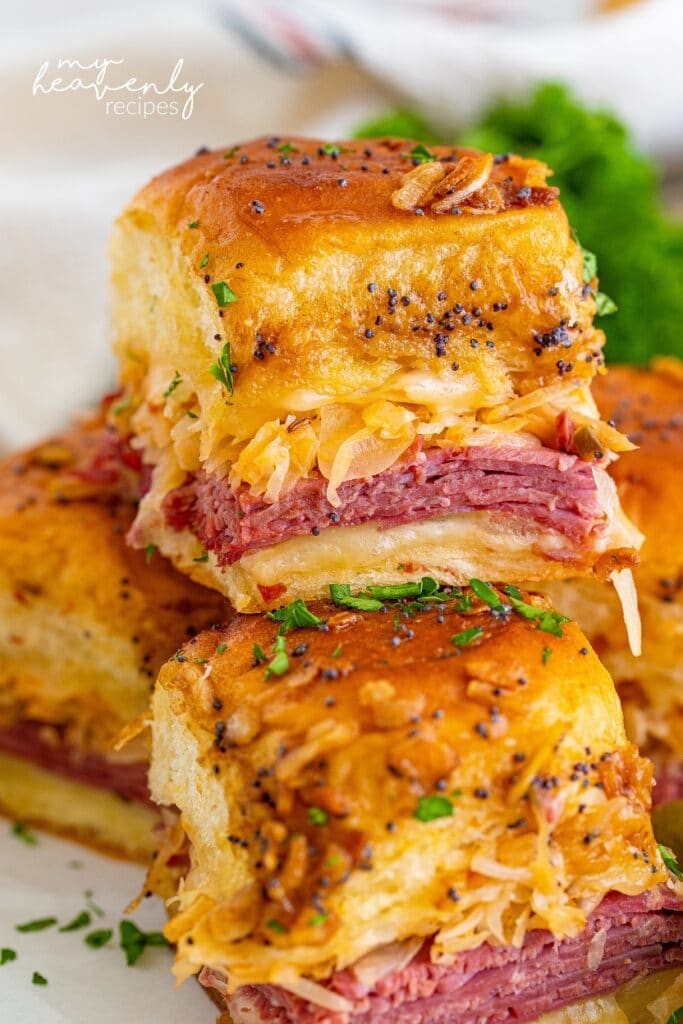 If you want to "WOW" your guests, you have to make these reuben sliders using Hawaiian rolls! They are so flavorful and make great finger food for a party.
7 layer taco dip is one of my favorite combos and it makes it more sanitary to put them in individual cups. You could also just put it in a big pan and layer refried beans, guacamole, sour cream, salsa. cheese, olives, and green onions. Who doesn't love taco dip?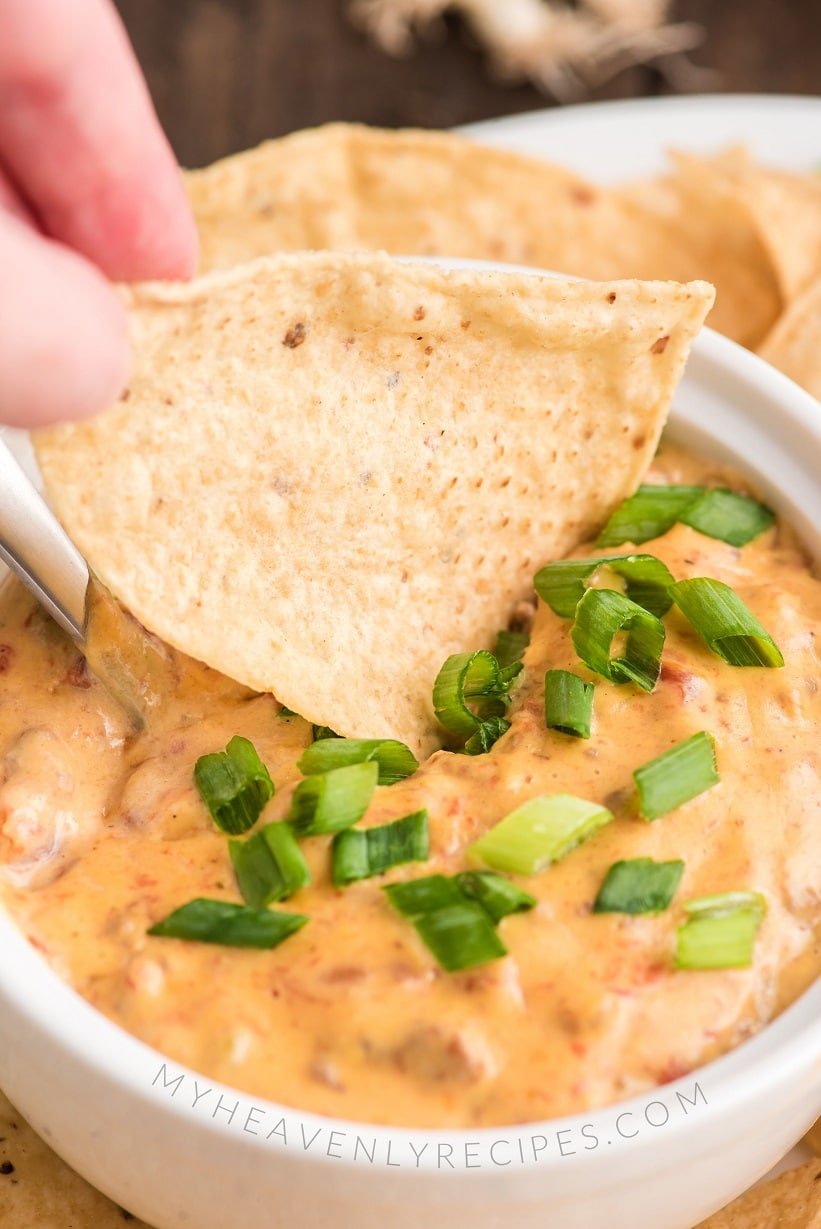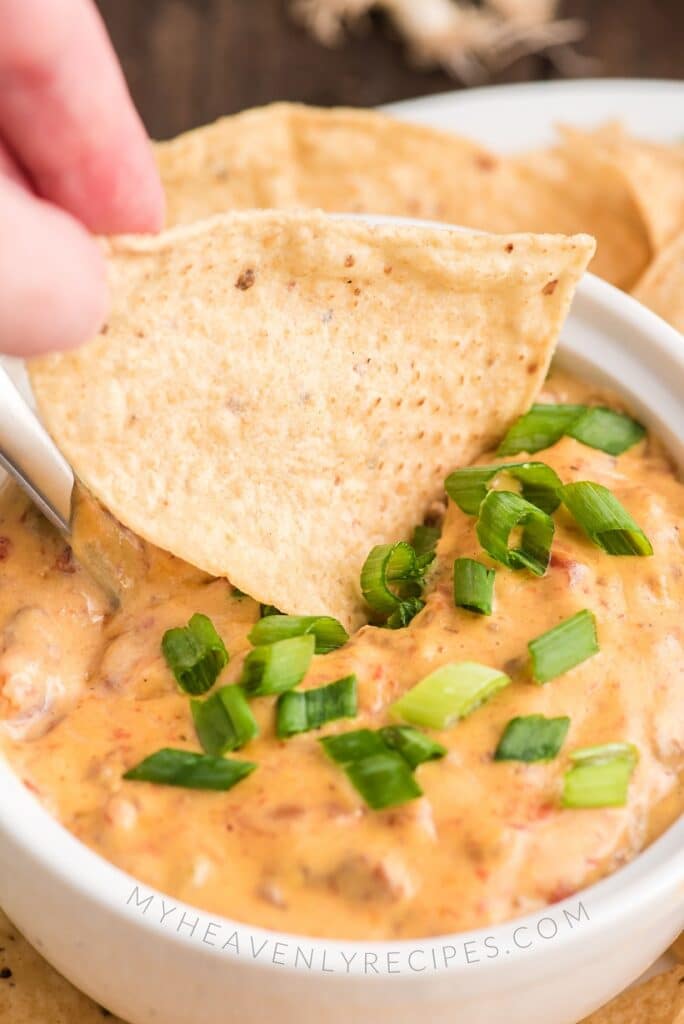 The absolute classic queso dip! Using a can of rotel, velveeta cheese, and hamburger, this makes the best cheeseburger queso dip. It is so addicting and I keep it in my slow cooker the whole party to keep it warm. Just make sure to stir it once every hour.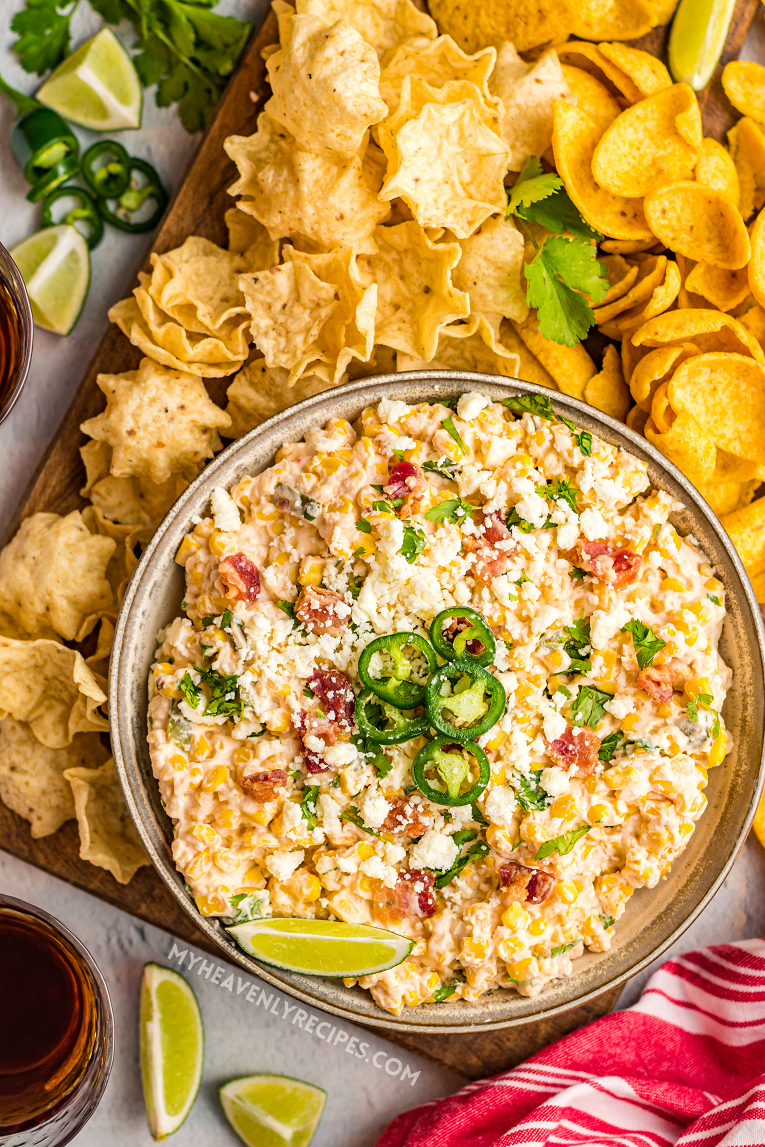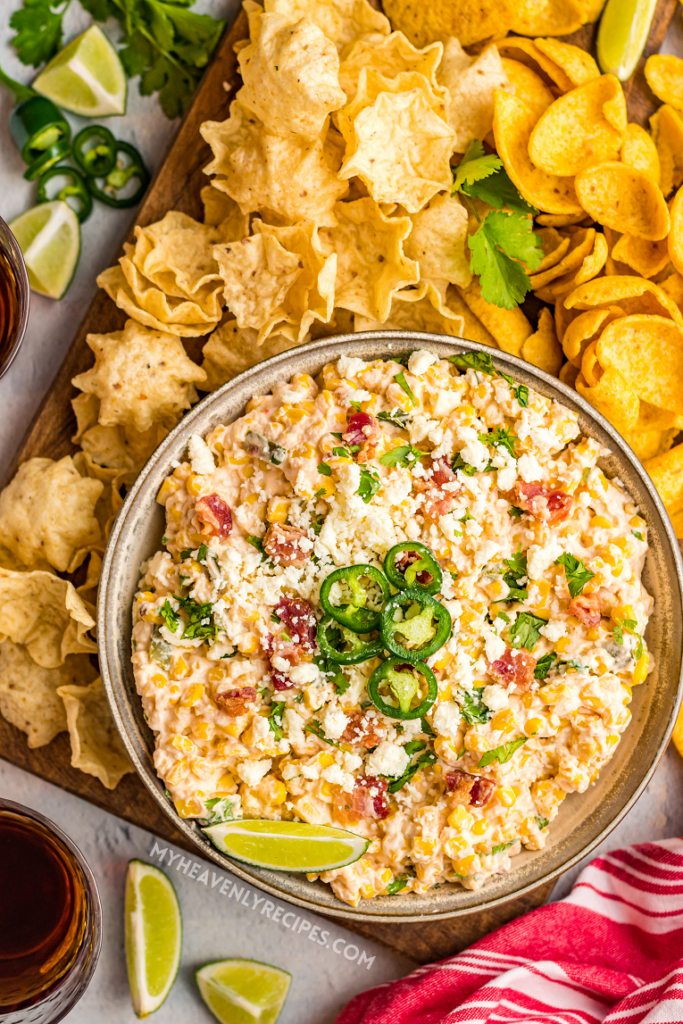 This is a new kind of popular dip these days stemming from the trend of street corn! It is called crack corn dip for a reason as you'll keep reaching back for seconds. I like to use the scoop tortilla chips to really get a good amount each bite.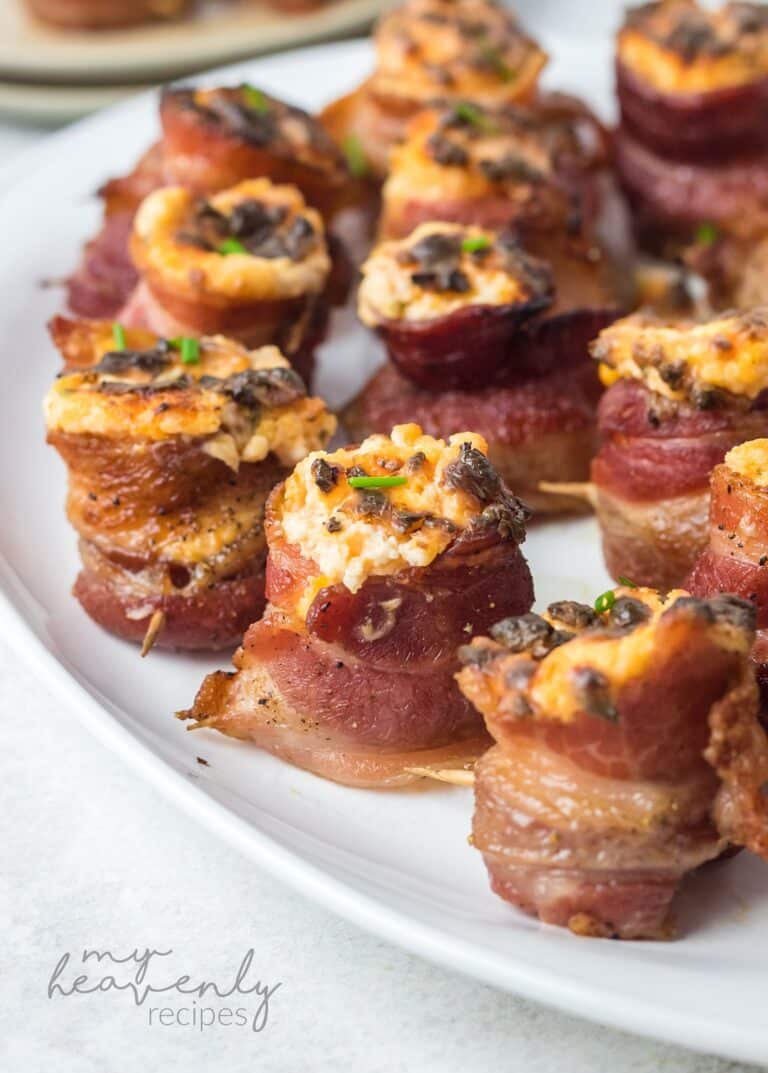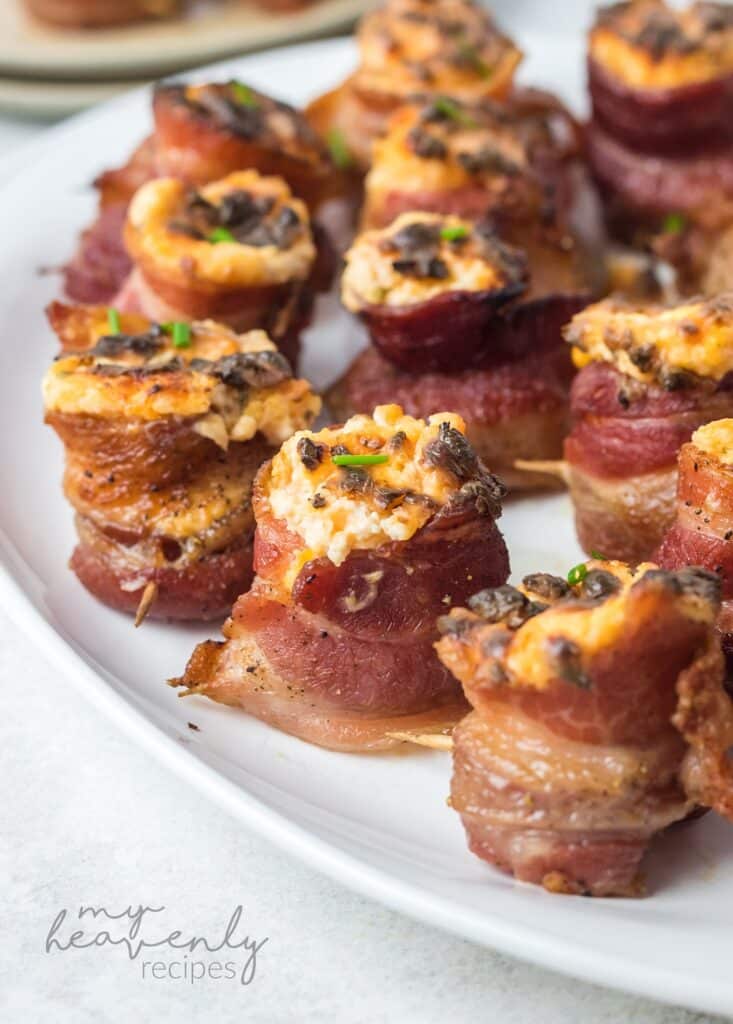 Here's a real crowd pleaser…pig shots! Kielbasa, bacon, cream cheese, and more goodness!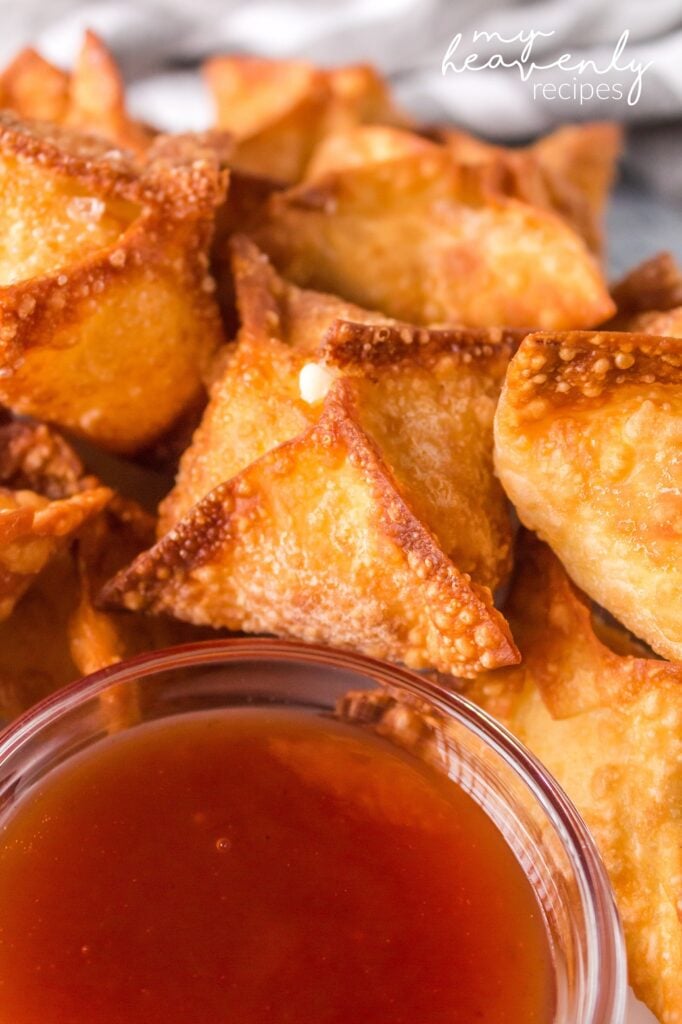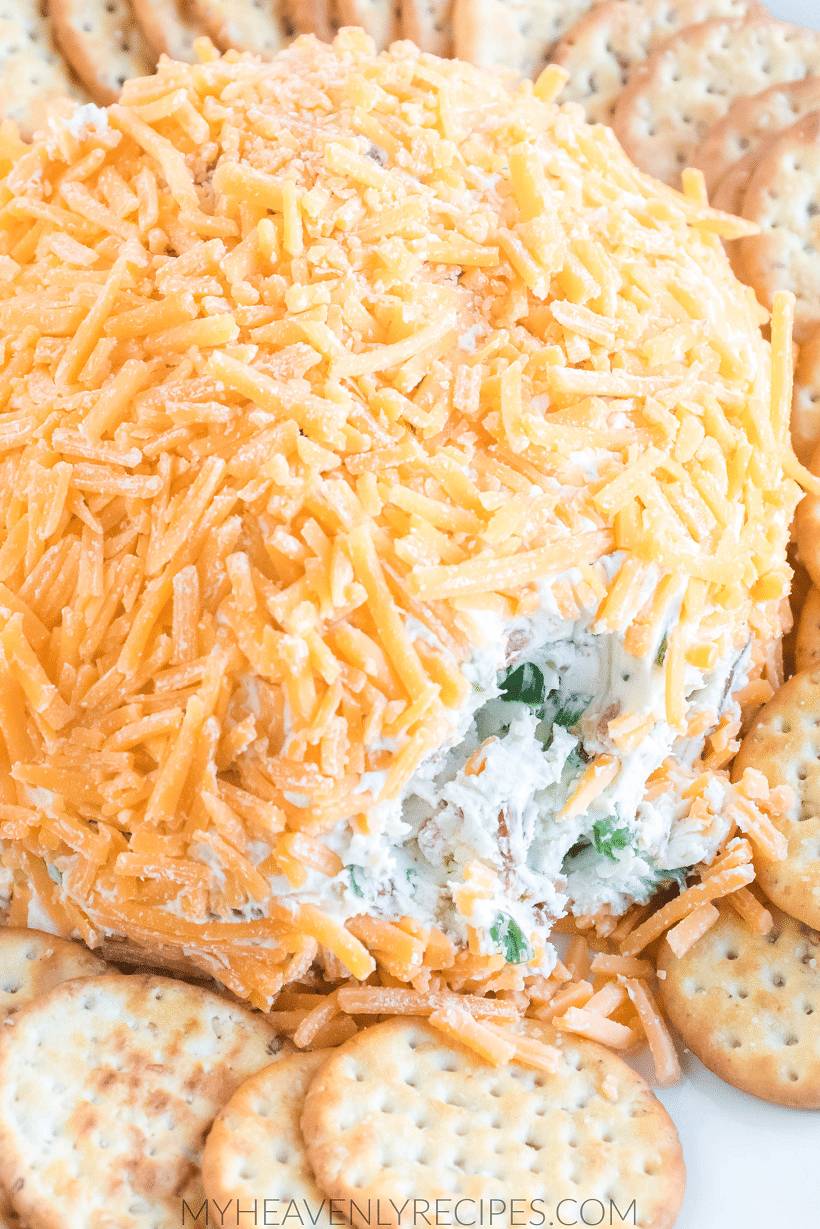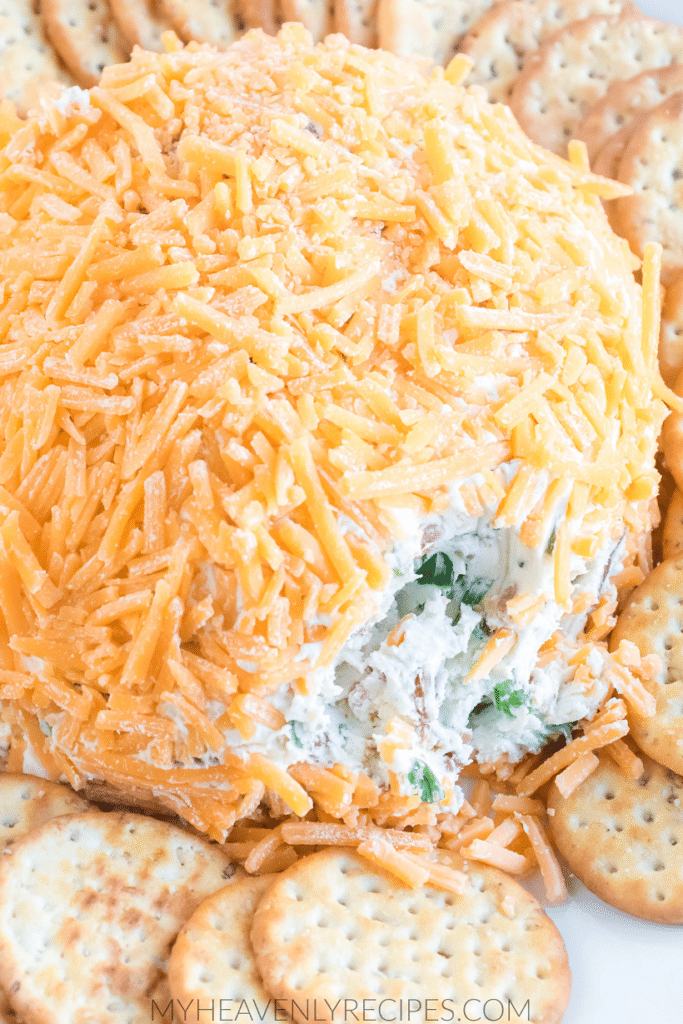 Cheese balls are classic for party appetizers, this bacon ranch cheese ball is one my favorite recipes. The ingredients are pretty simple too; cream cheese, cheddar cheese, green onions, crumbled cooked bacon, and dry ranch seasoning. This looks great on a white plate to display too!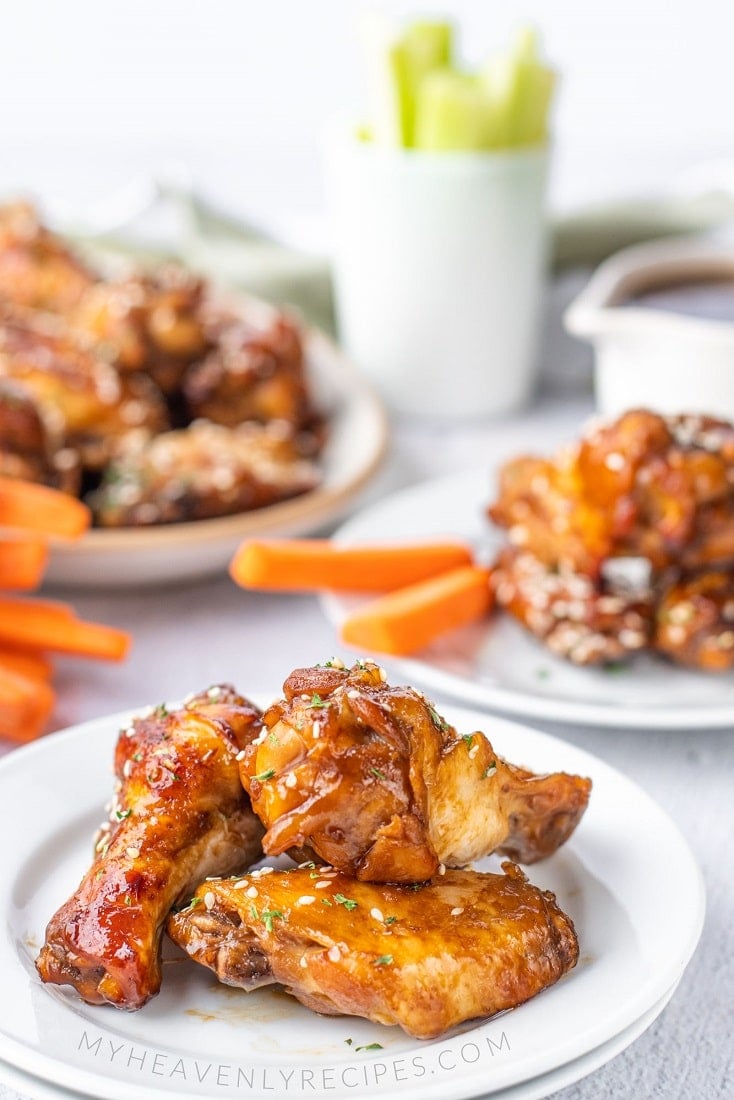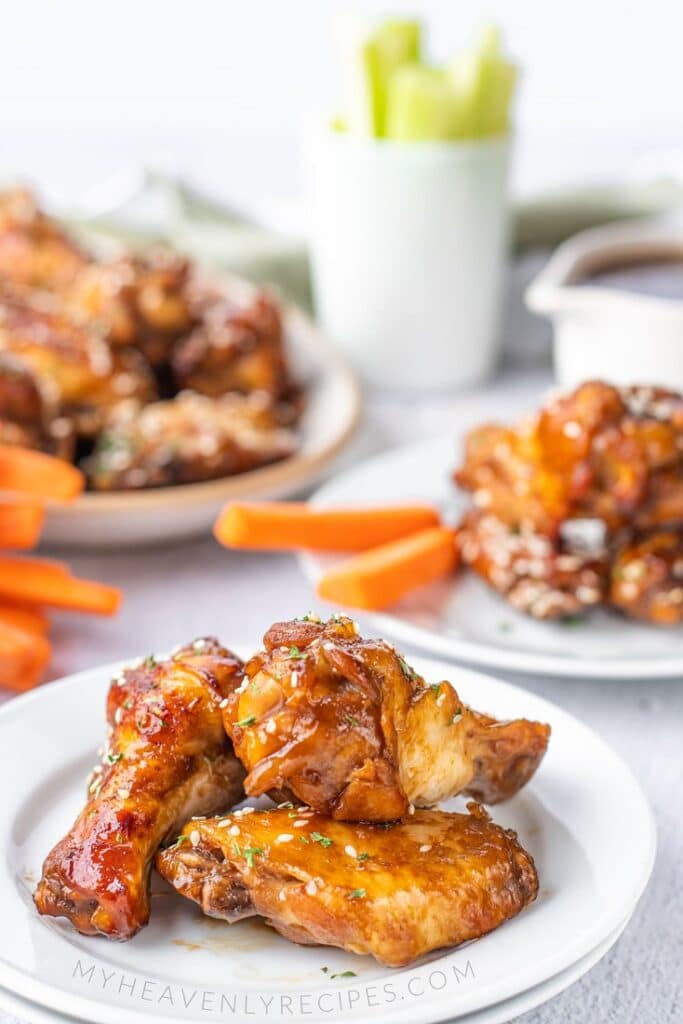 Instead of franks red hot wings, try this Asian spin on teriyaki wings! We made them in the crockpot as it's easier for a party. You can crisp them up in the oven using broil or put them in the air fryer before serving. Add little cups of ranch dressing and carrots/celery to go with them.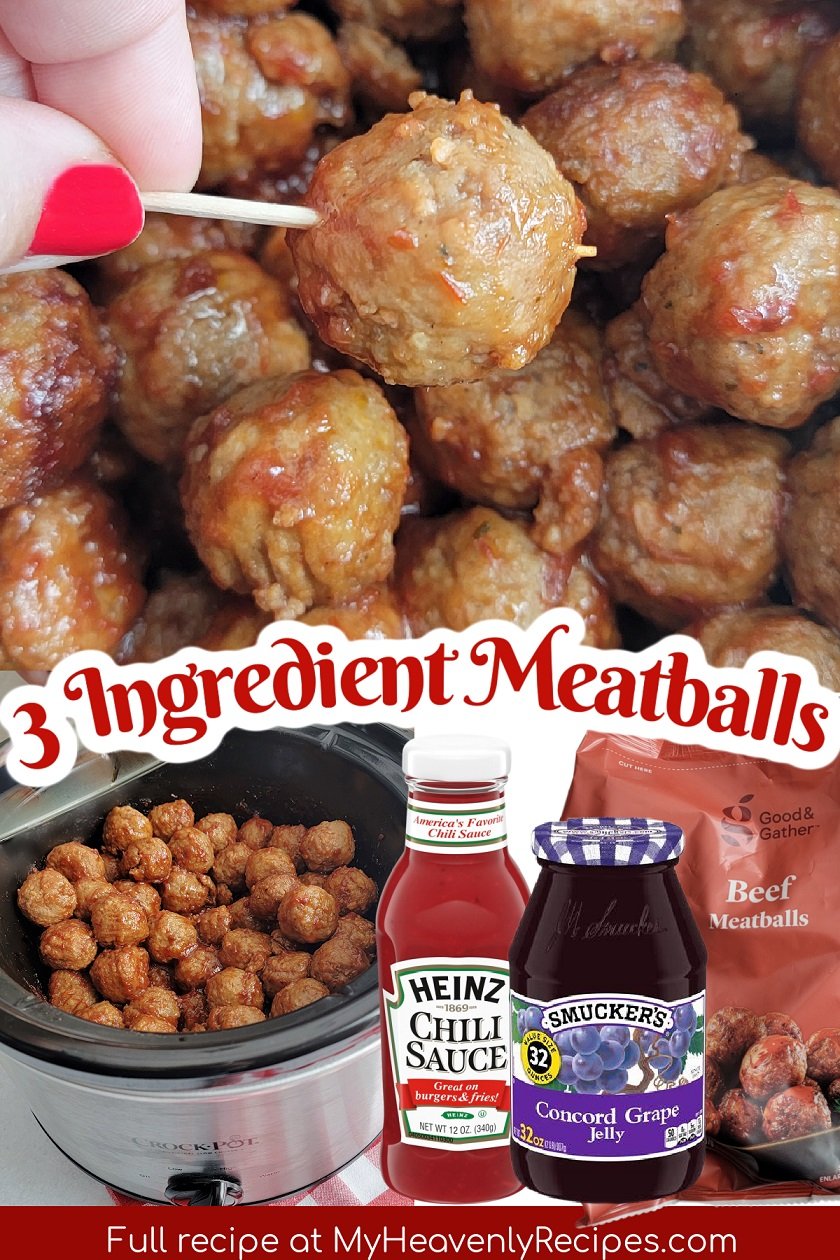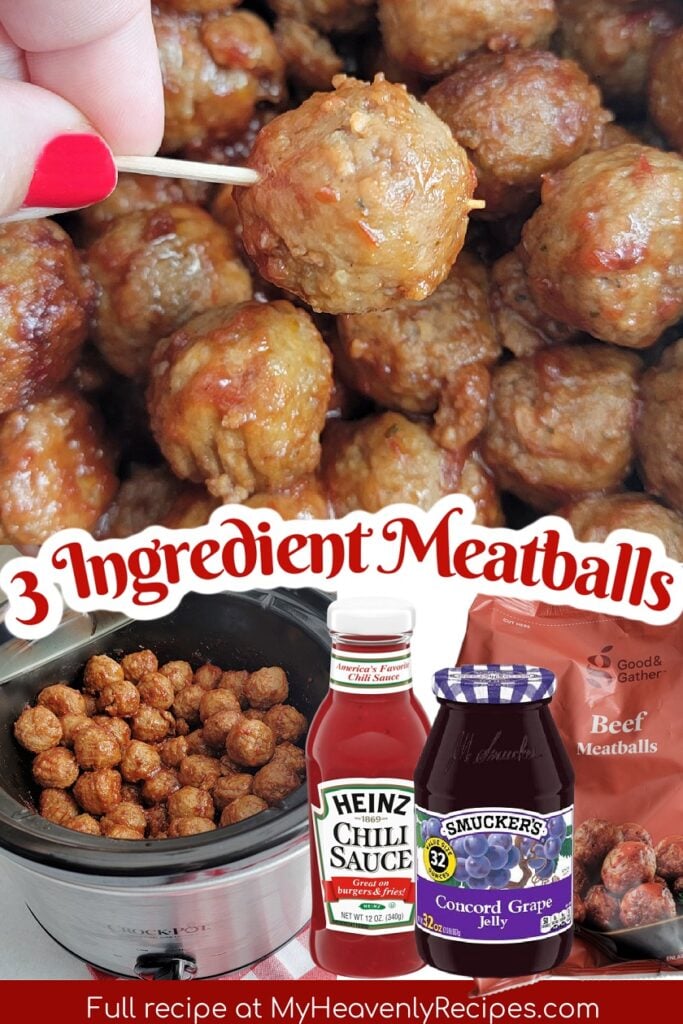 You would never think that grape jelly and bbq sauce would go together but they sure work! Having a slow cooker full of these meatballs are always a favorite. Put a stack of toothpicks next to the crockpot to make it easy to grab a meatball.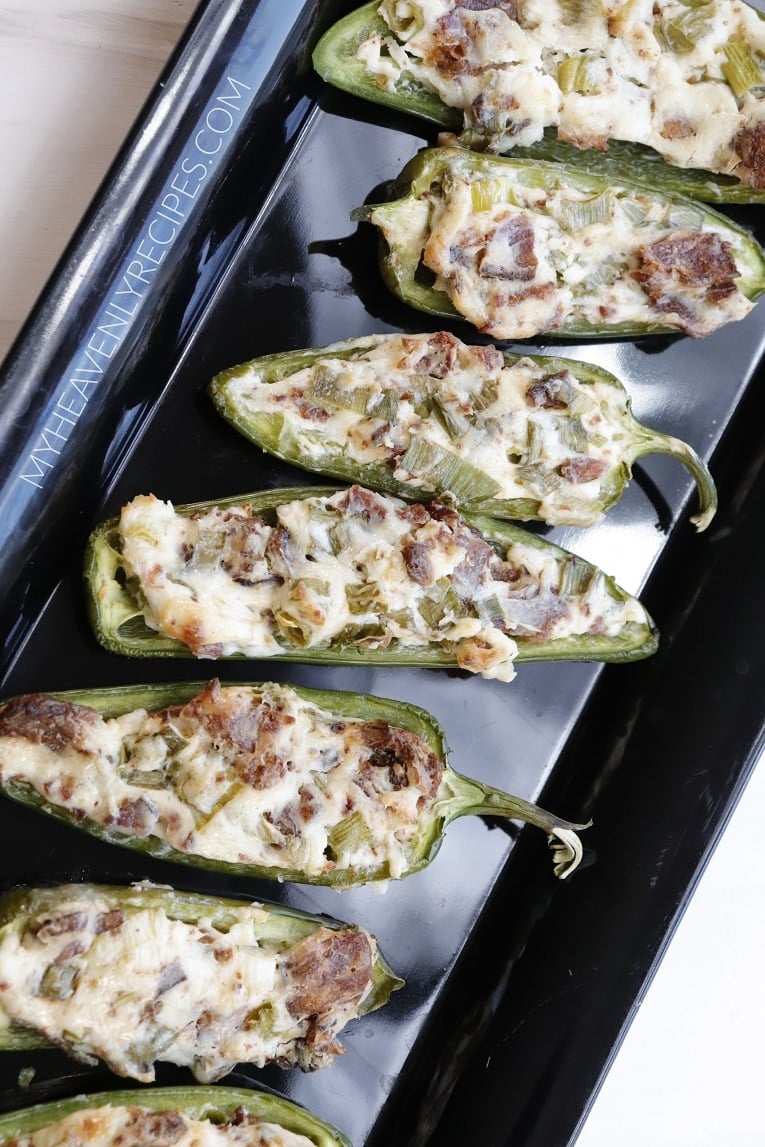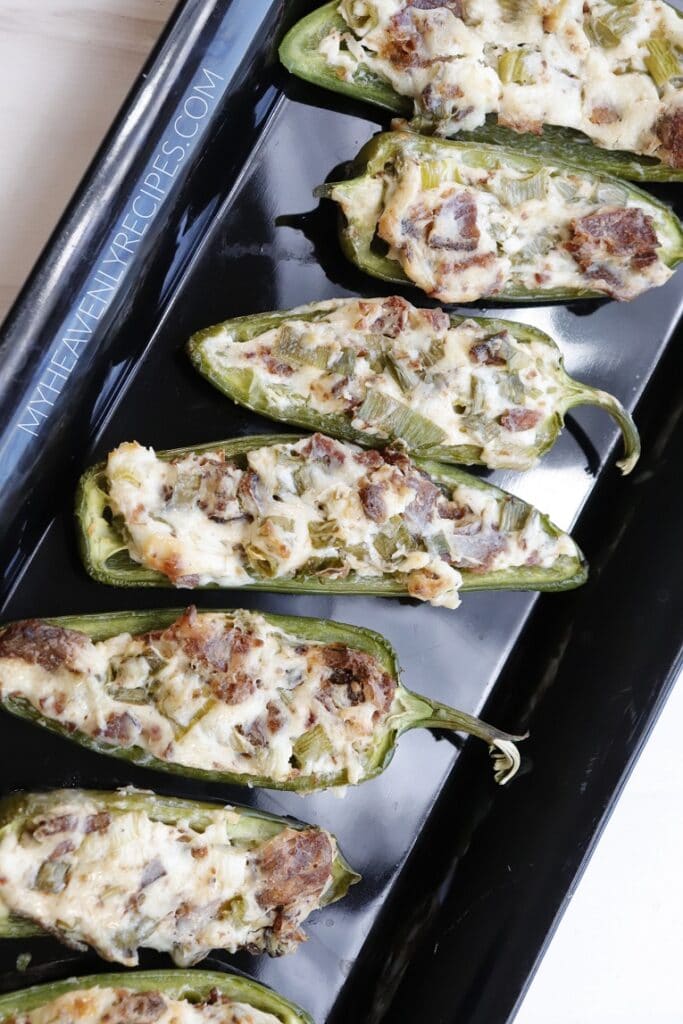 Here's a twist on the classic jalapeno poppers, instead of wrapping the whole jalapeno with a slice of bacon you can cut them up small! It's way less messy to eat in my opinion. Once they are done baking, serve immediately on a platter as they are best warm.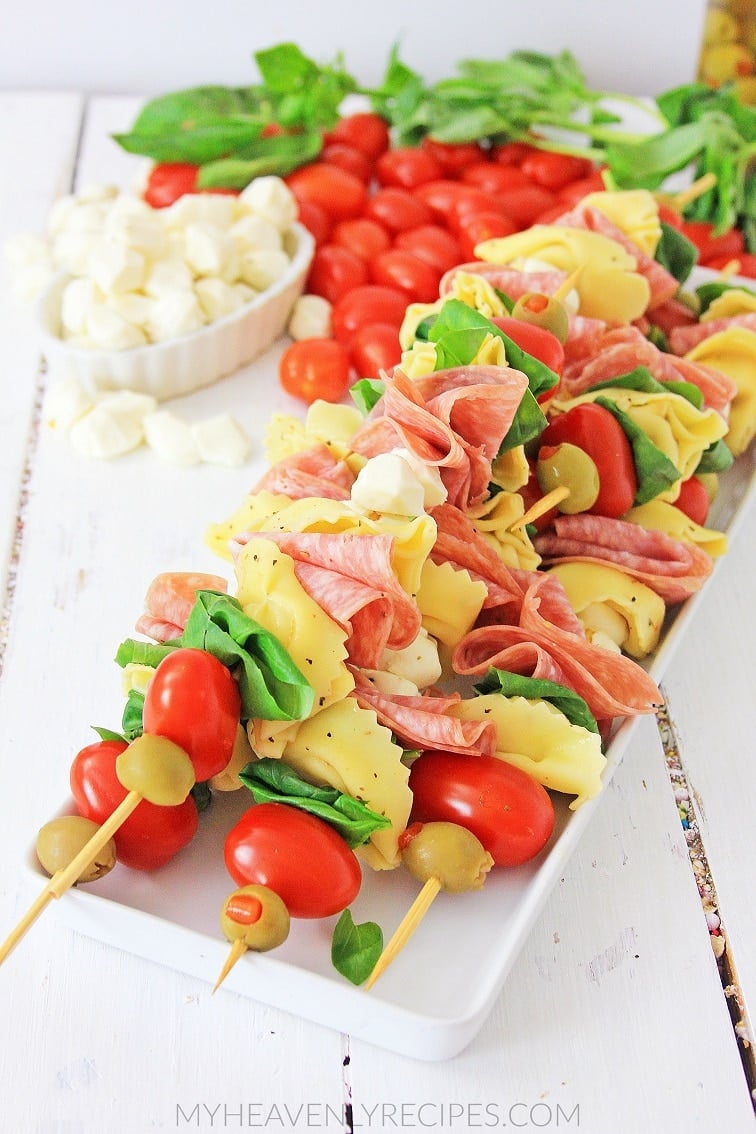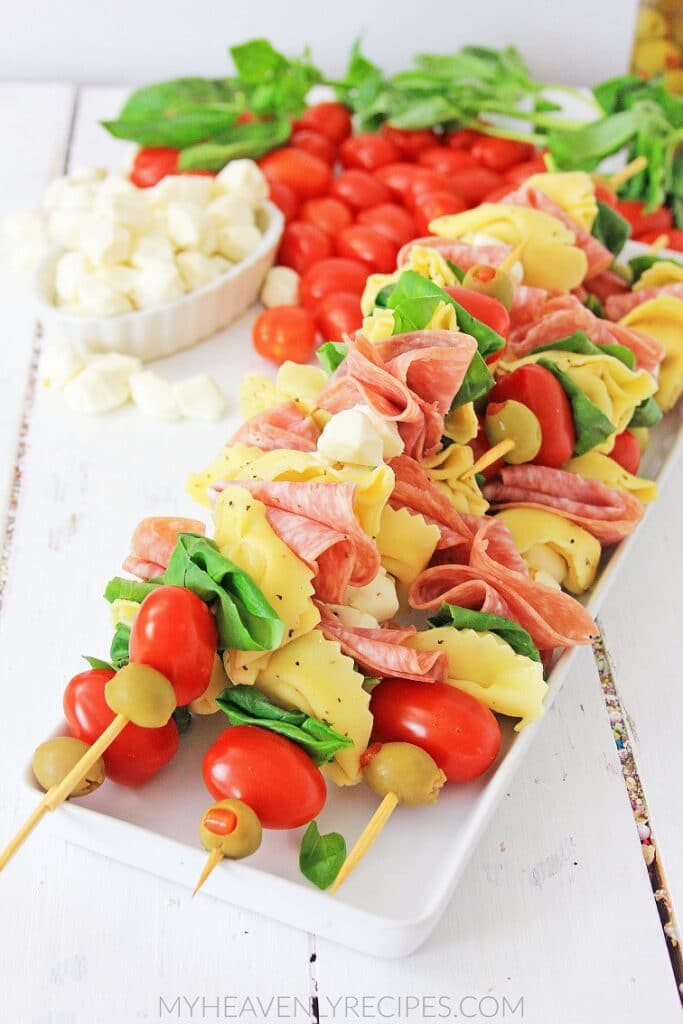 These tortellini skewers are bright and delicious to eat at a party! I would definitely get half the size of skewer sticks though as this may be too many at a time to eat. Drizzle some balsamic on top for a twist.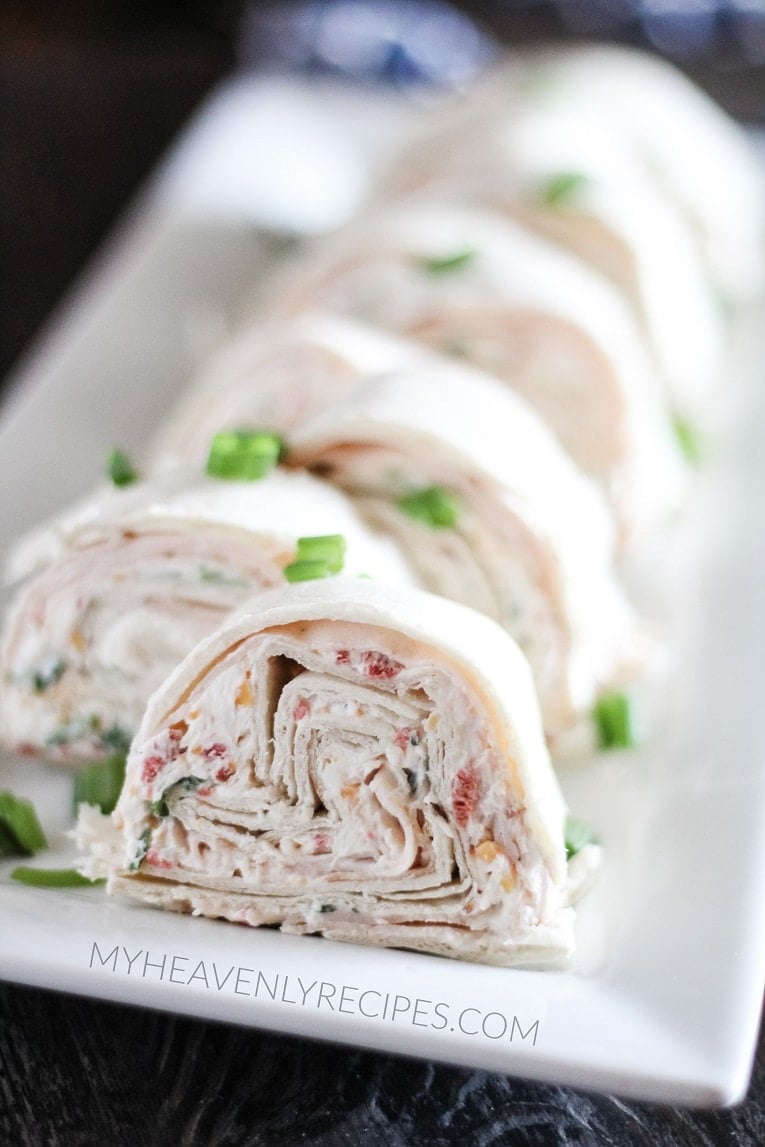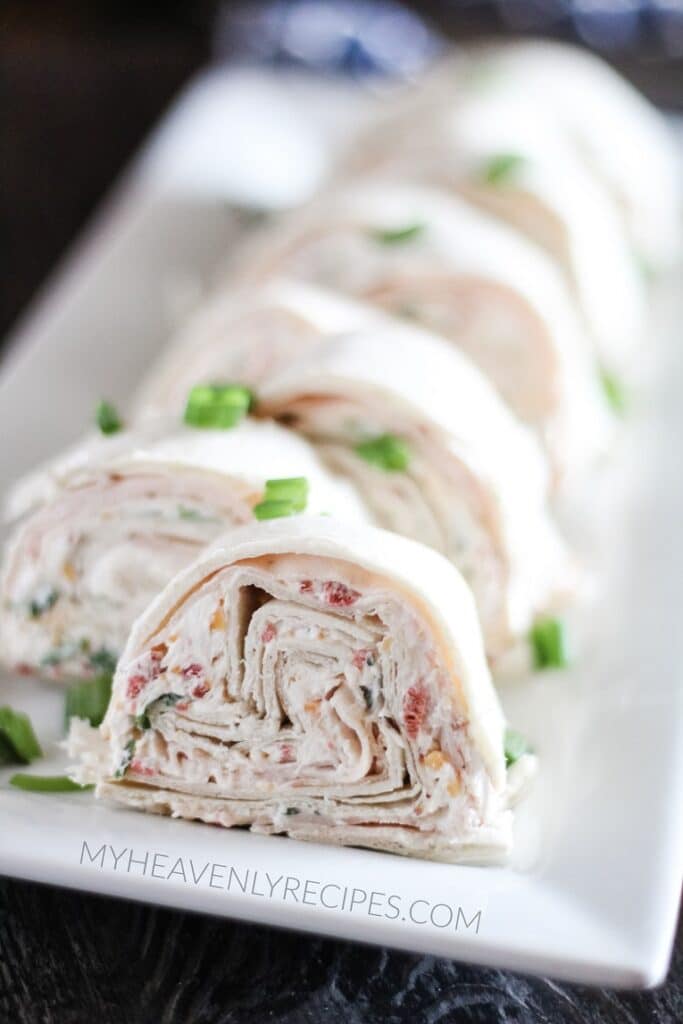 These pinwheels are great for finger food appetizers. You can pre make them ahead of time and just slice them up the day of. Make sure you put them in the fridge for awhile first before cutting them. The harder the cream cheese is, the more perfect cut you'll get.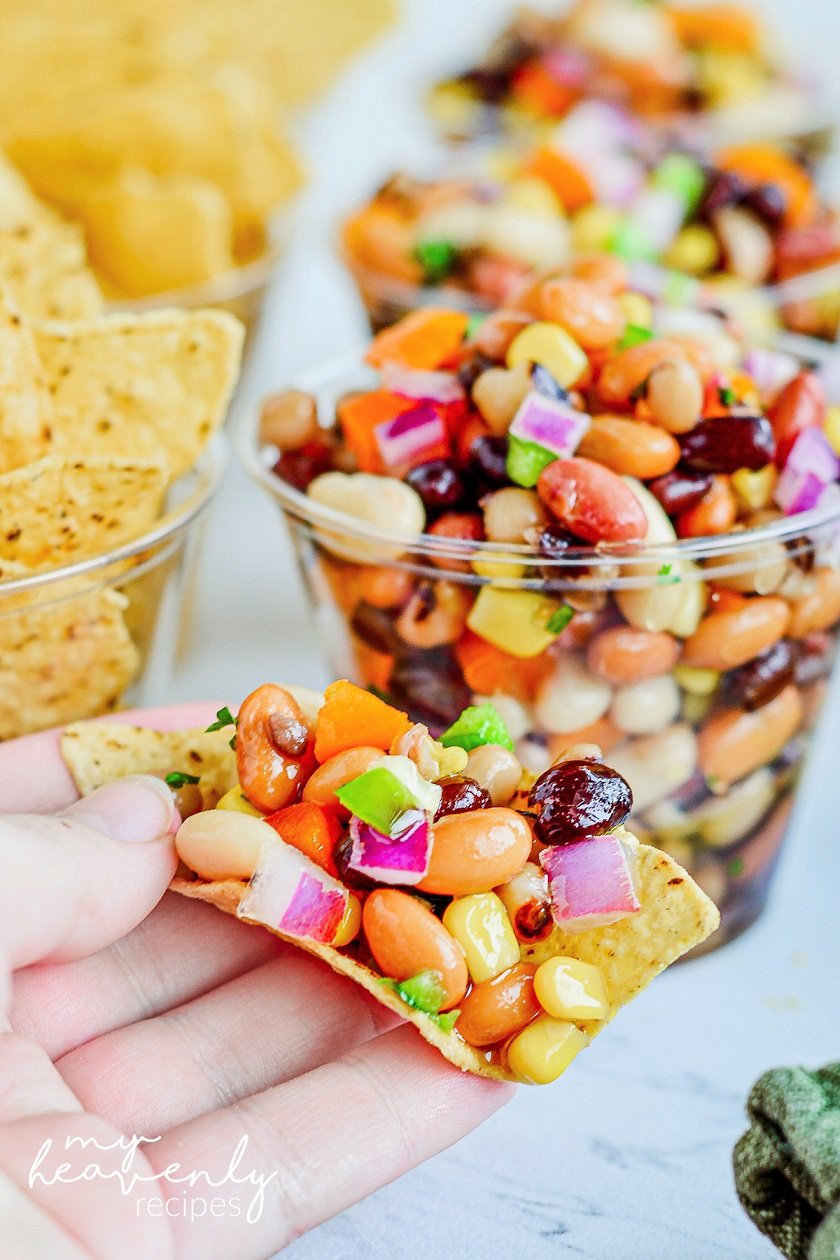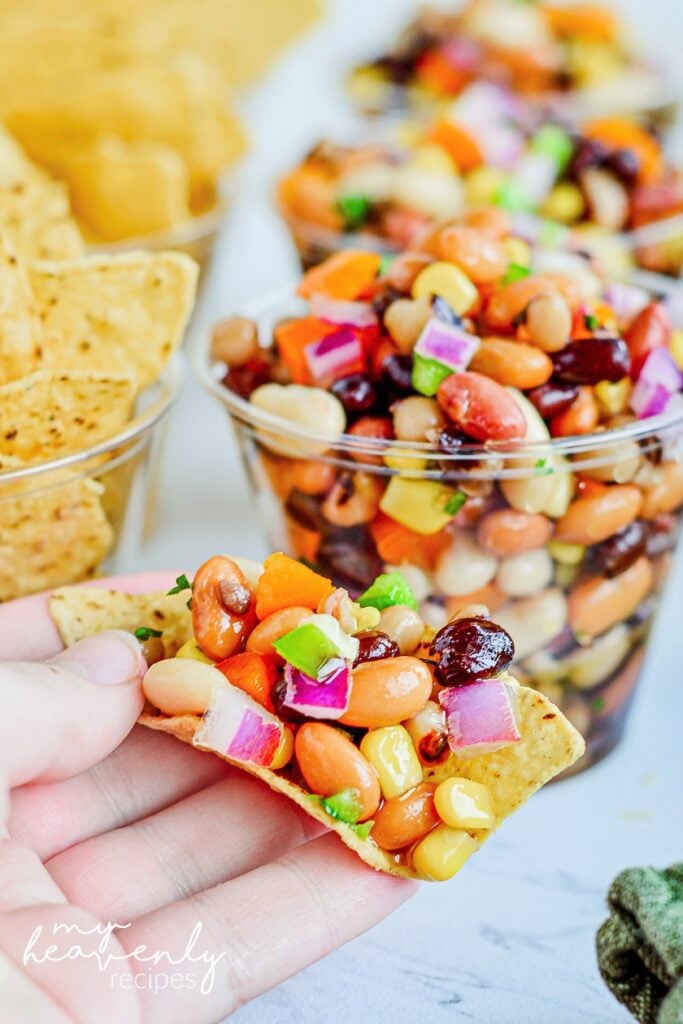 This is a fan favorite for sure! I like to put my cowboy texas caviar in little plastic cups so people can just grab one and go sit down instead of hovering around the counter. You don't get anyone's germs in it either this way, ha!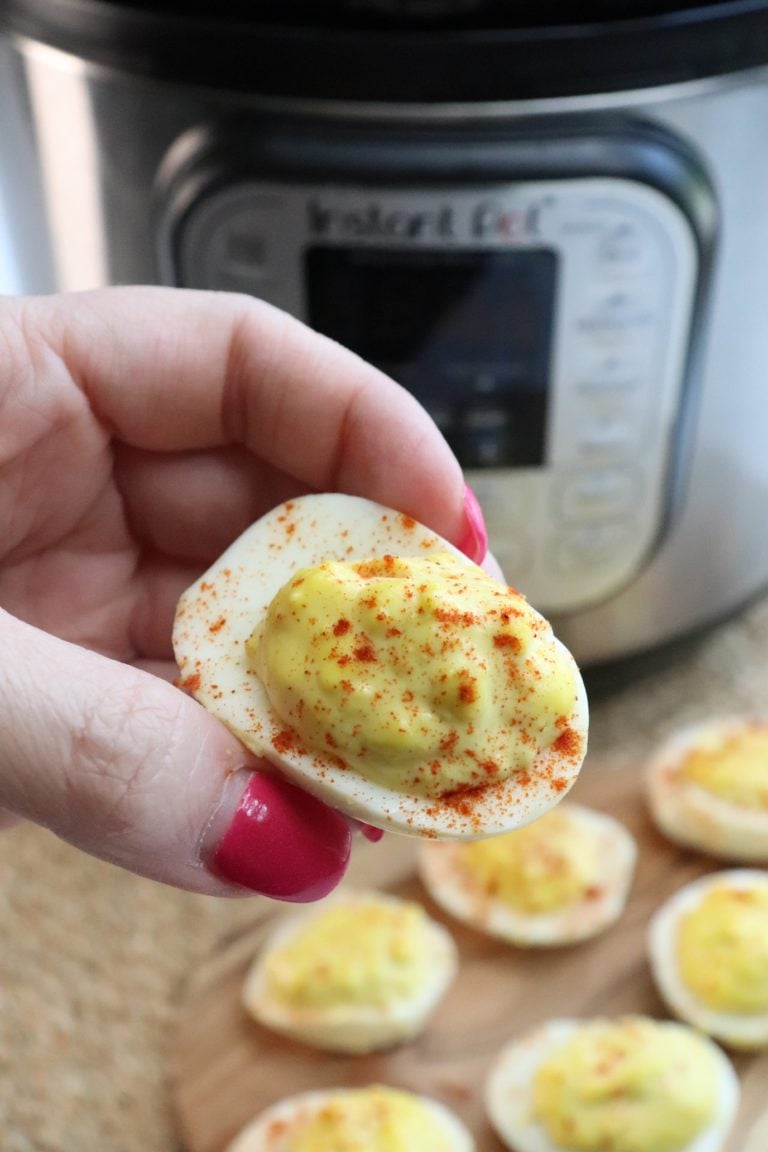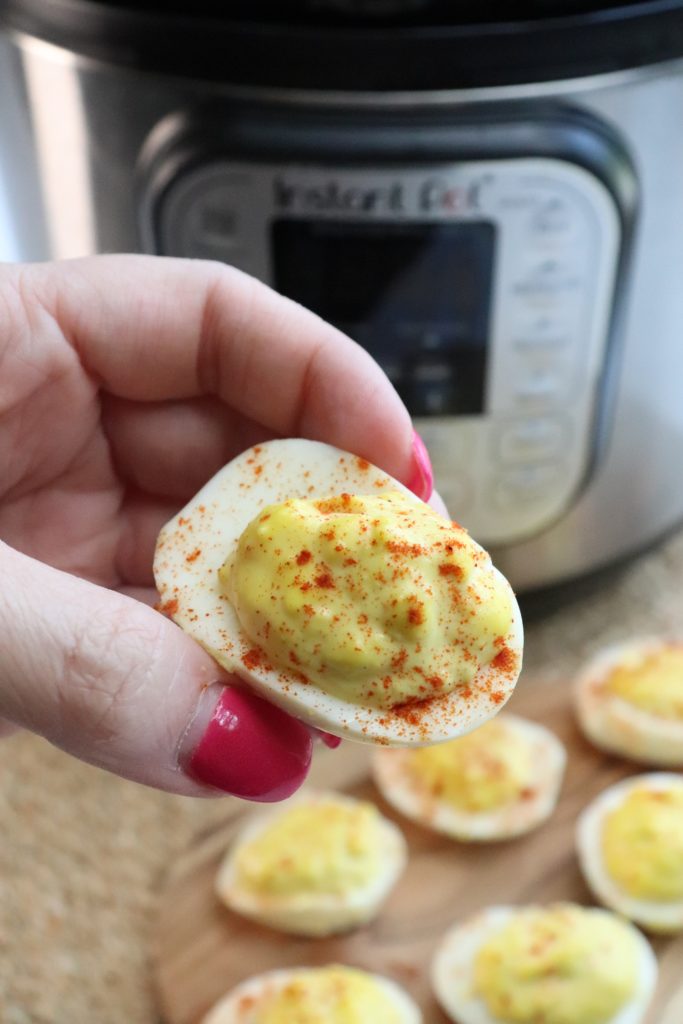 Make some classic deviled eggs with a sprinkle of paprika. These are always a favorite grab and go appetizer. Make sure you keep an eye on how long they sit out though.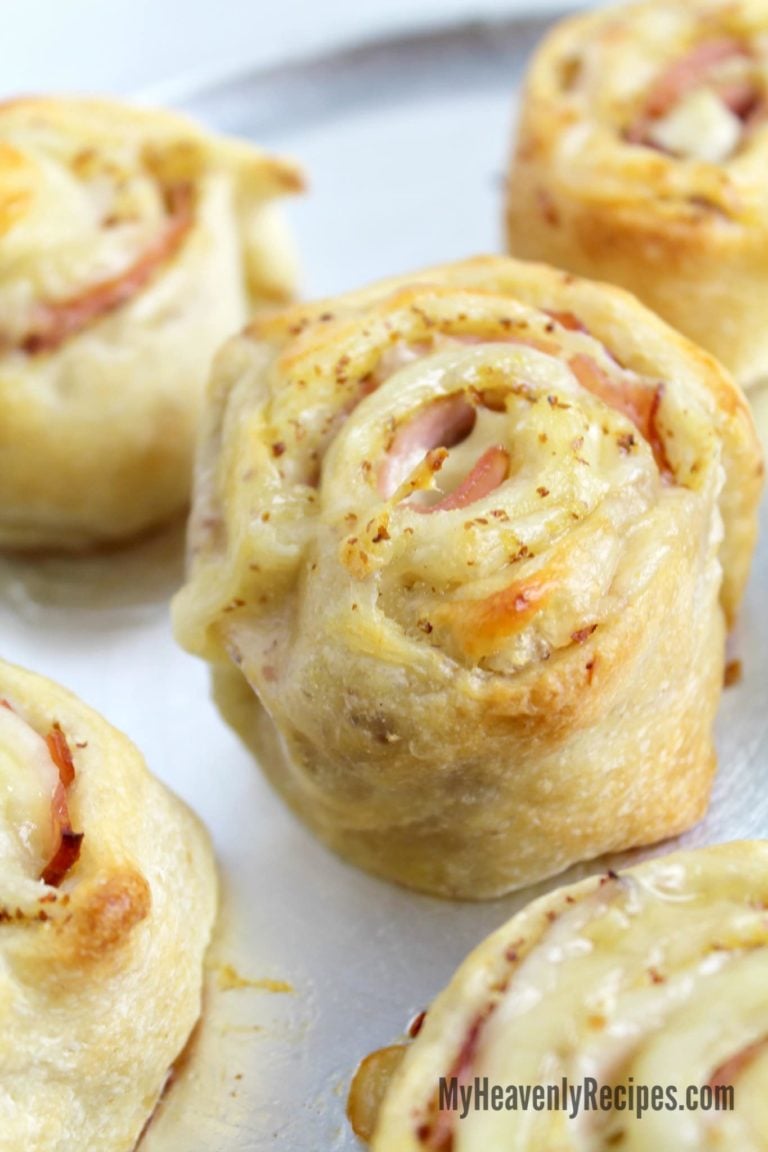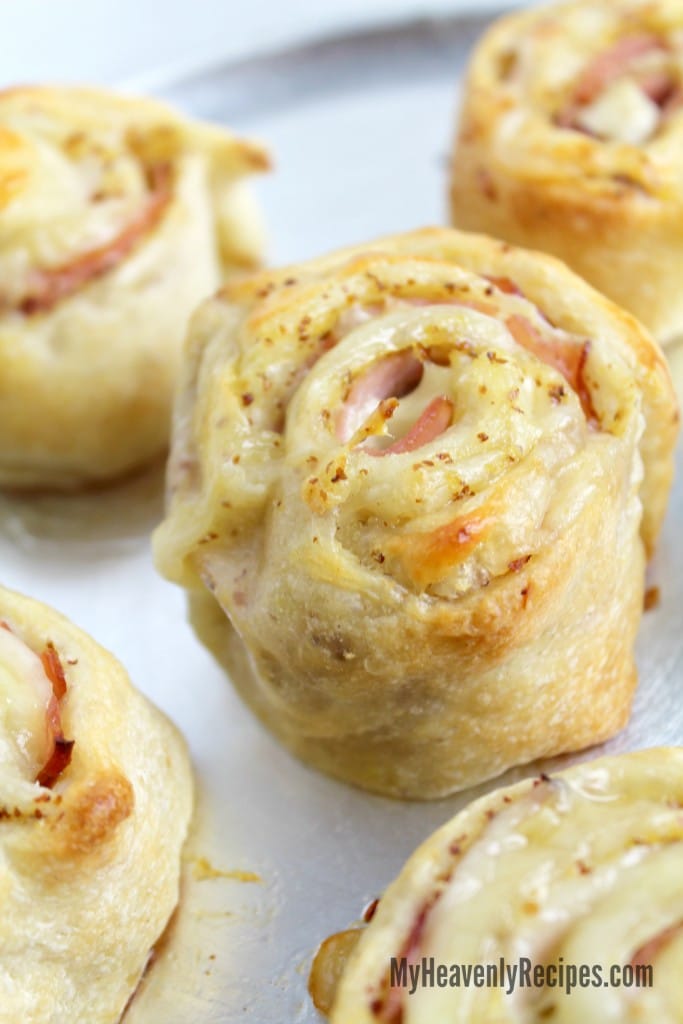 These melty ham and cheese rollups are delicious. You actually use a premade Pillsbury pizza dough to make these and dijon mustard. The swiss cheese just makes the flavors amazing!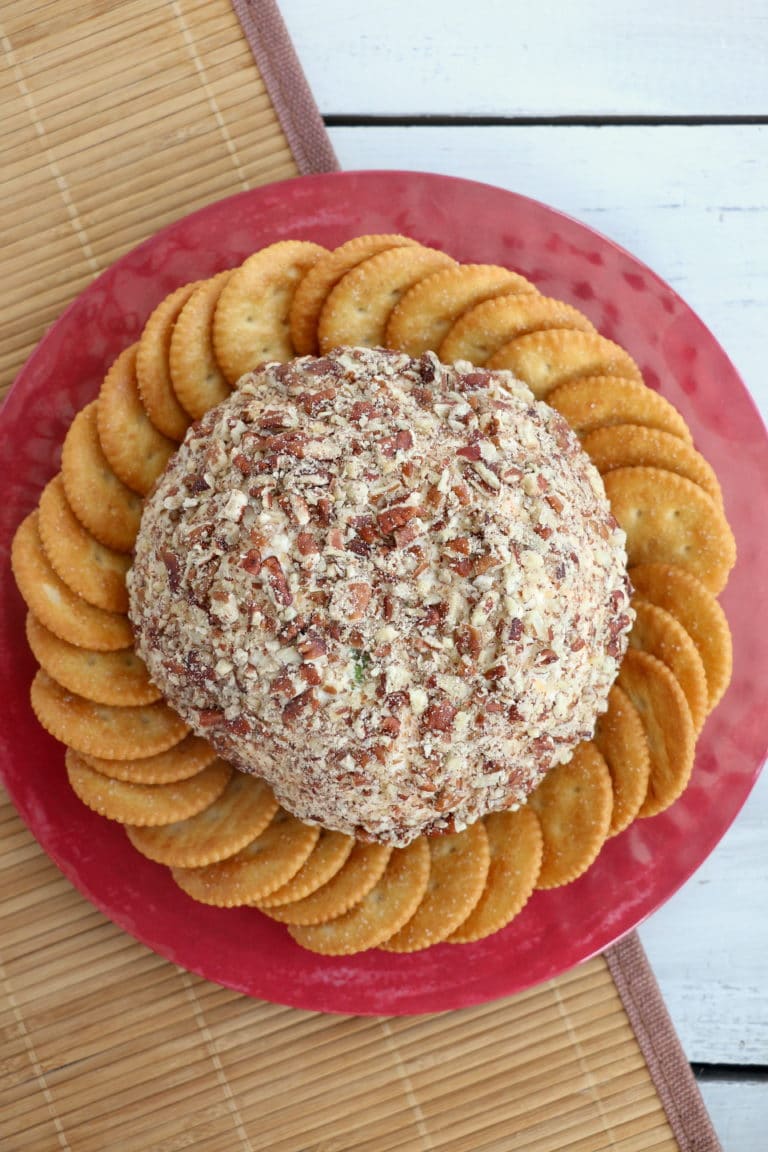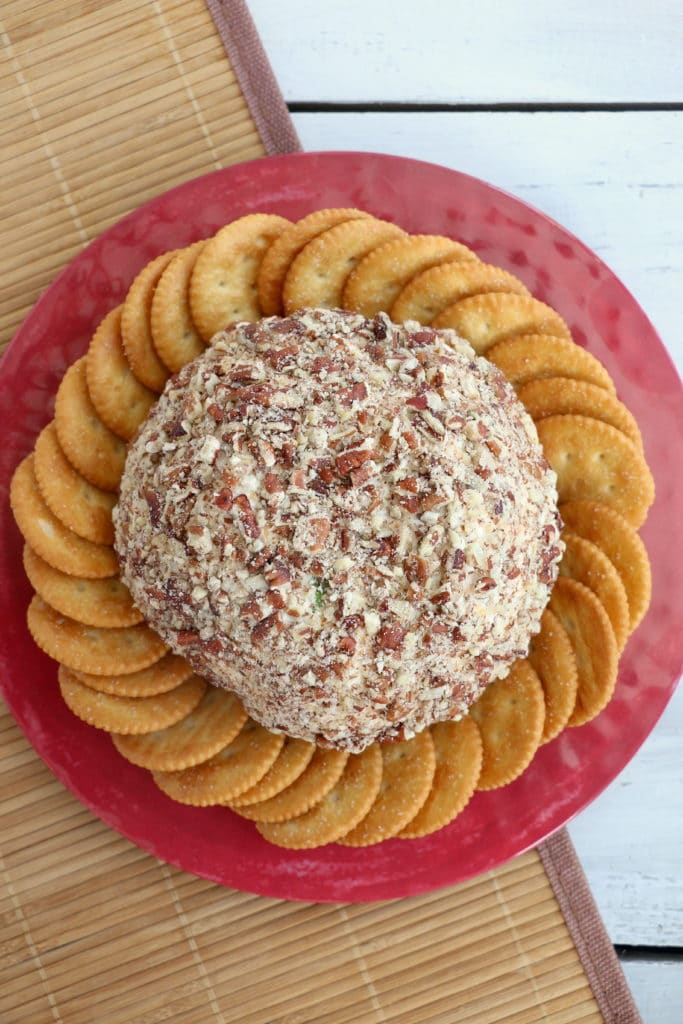 This cheeseball is great for parties! You can actually use a can of chunk chicken to make your life easier as well. The ranch seasoning and bacon go great together. Just put a ring of ritz crackers or wheat thins around the ball.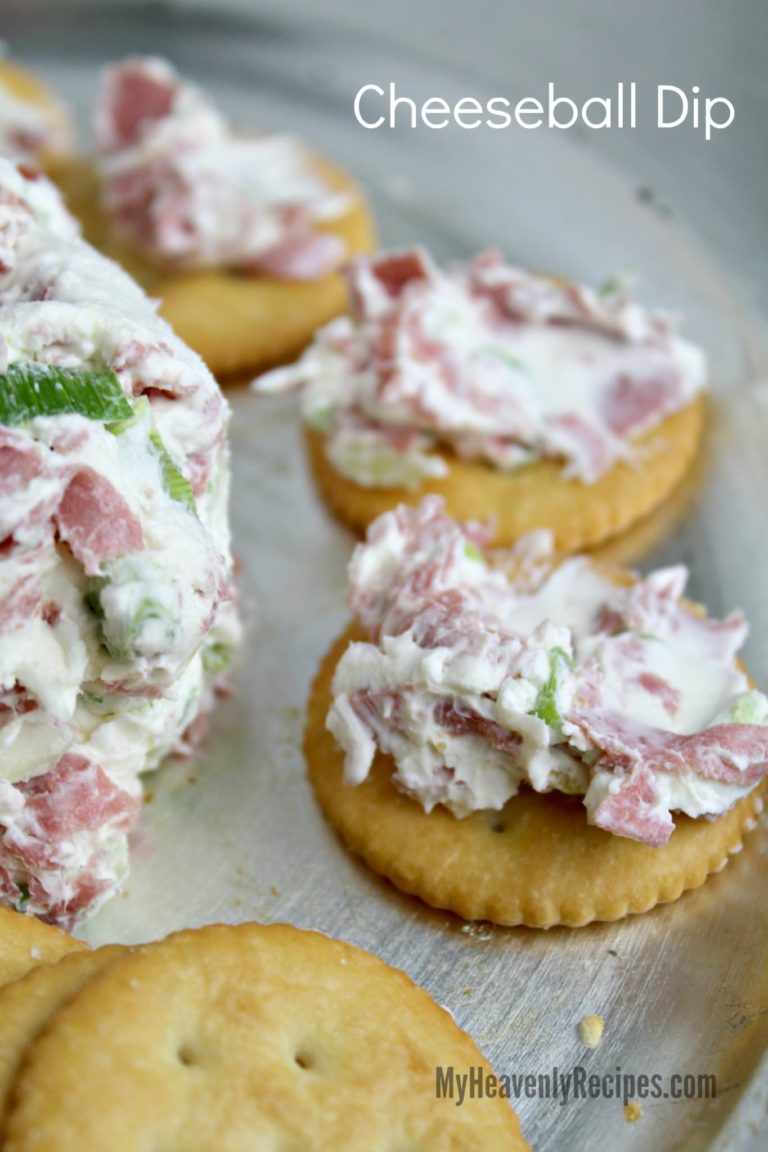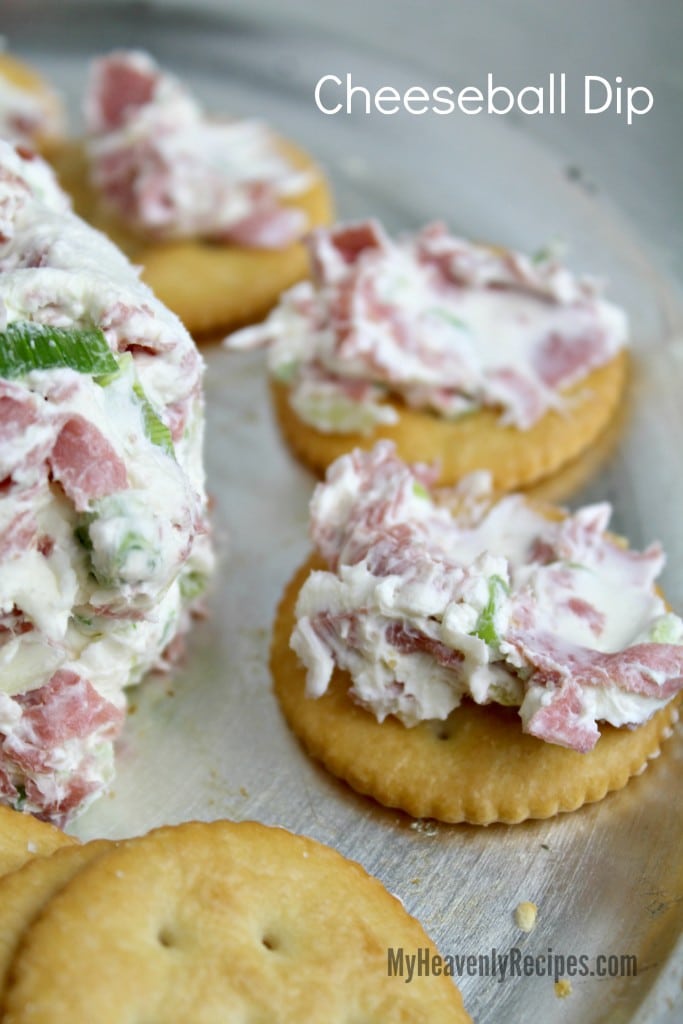 Grab some dollar beef packets and make this chipped beef cheeseball! I've never had anyone not like this at a party. I always run out of ritz crackers before they finish the cheese part so stock up!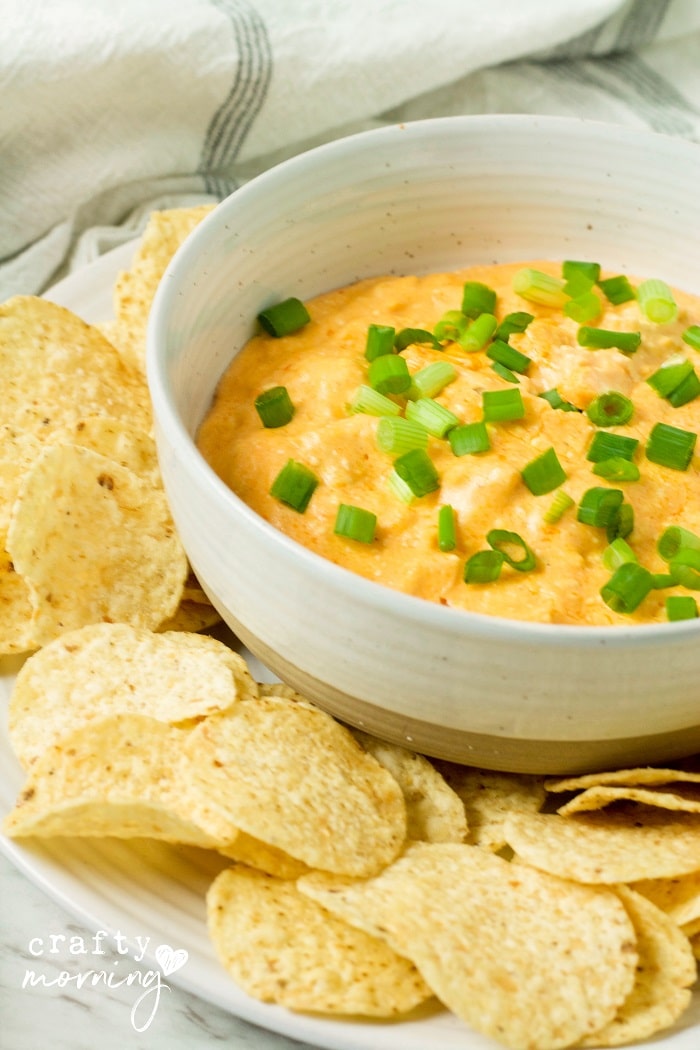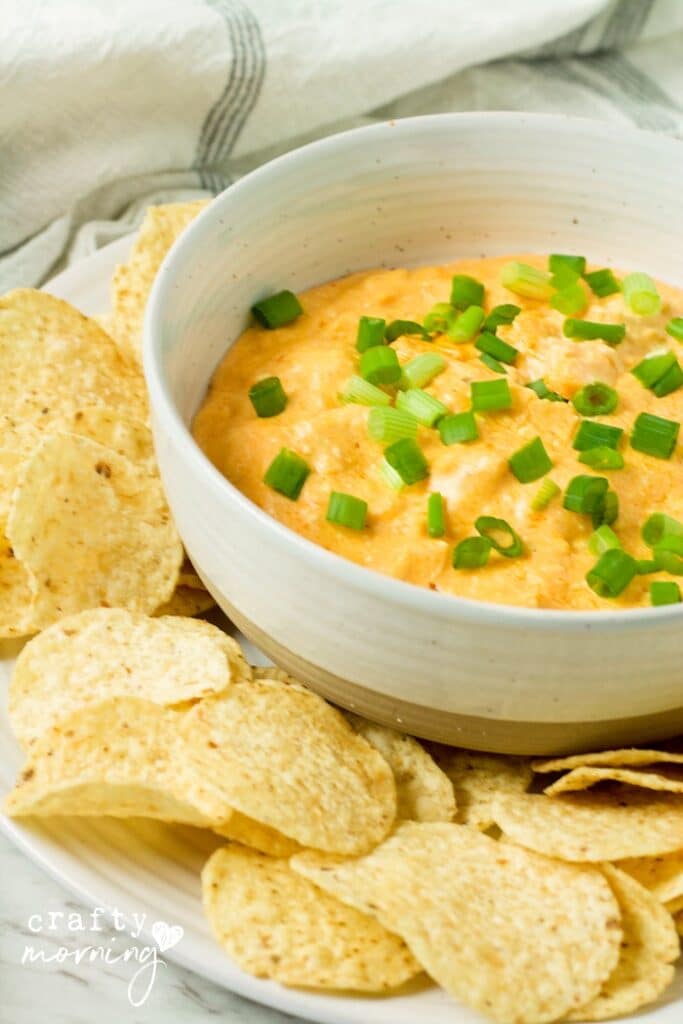 Buffalo chicken dip is a classic party appetizer to make for friends and family. You will need cream cheese, ranch dressing out of the bottle, chicken, shredded cheese, and franks red hot sauce. I always put mine in the crockpot to keep warm.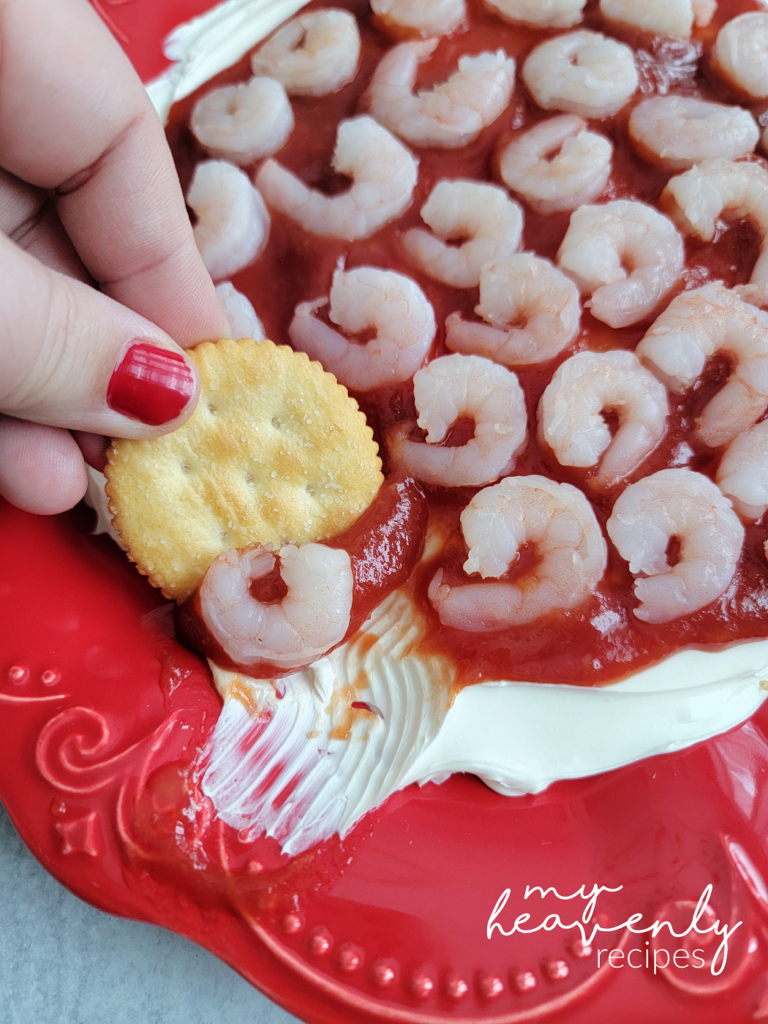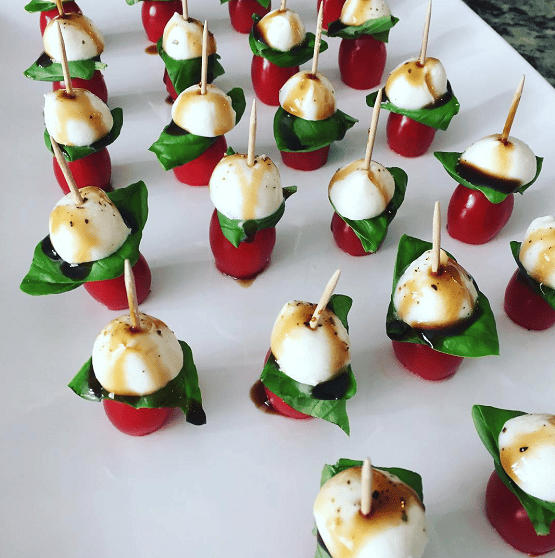 These caprese skewers are a great finger food choice and they look so pretty presented on a white platter. You will need tomatoes, fresh basil, mozzarella balls, balsamic drizzle, and toothpicks.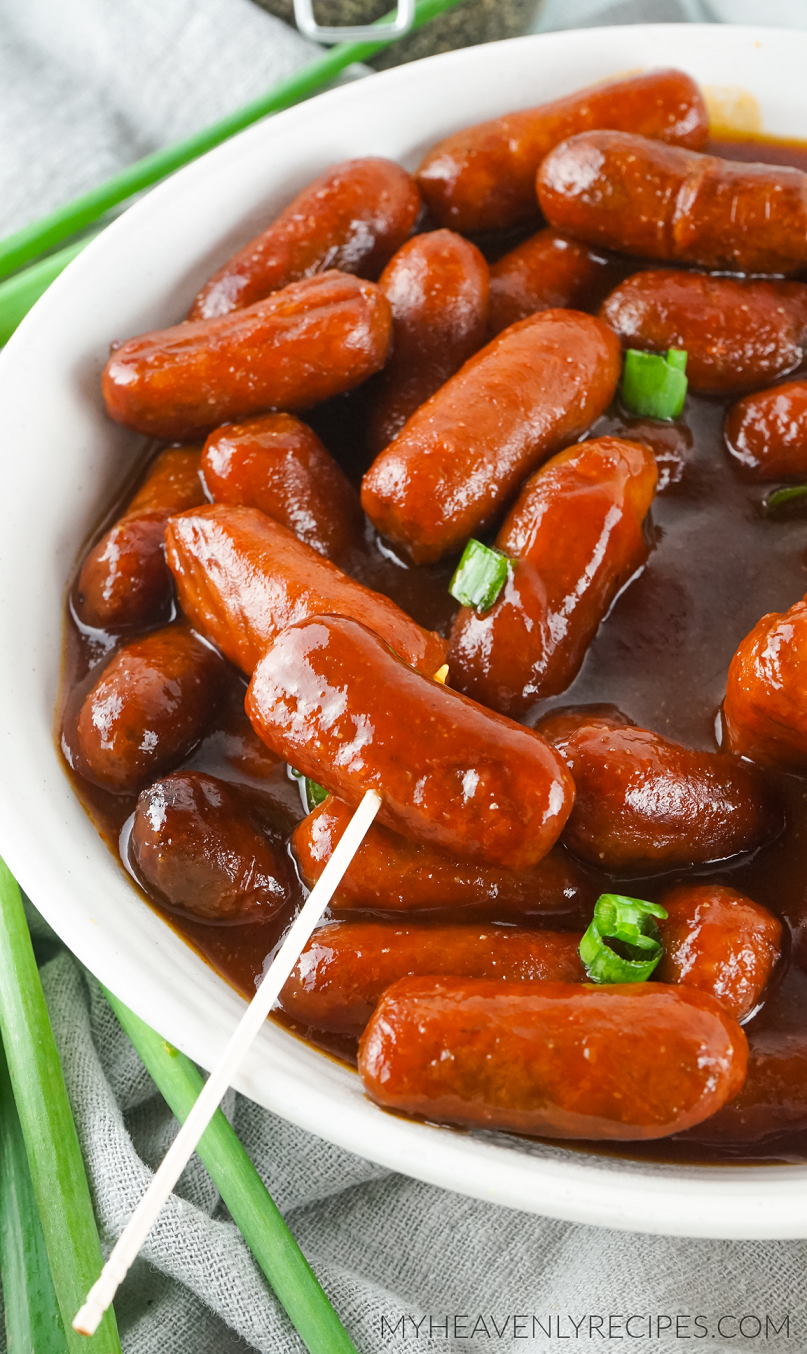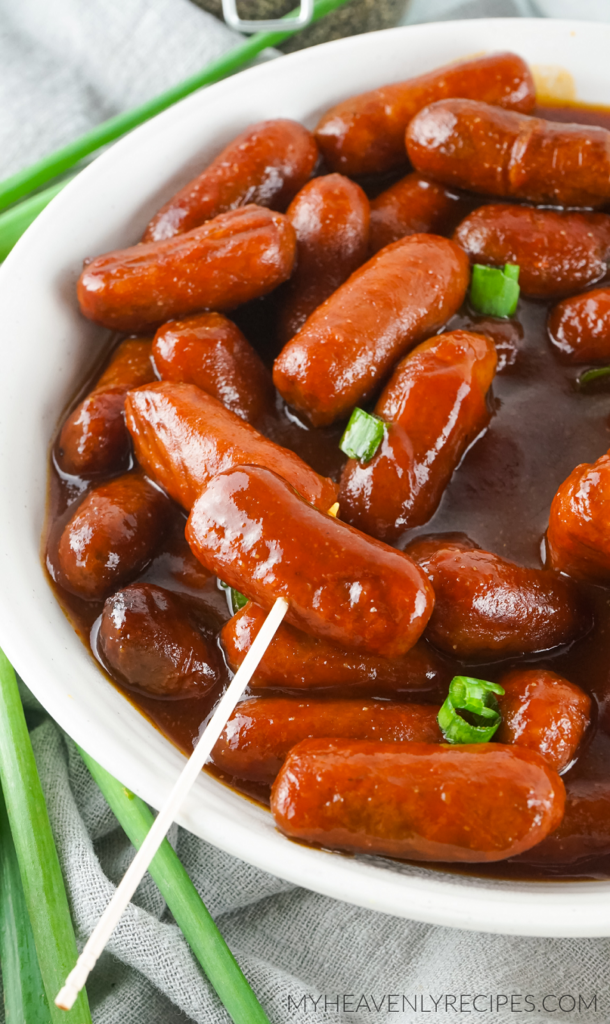 Fill a crockpot with little smokies and dump a bottle of barbeque sauce with some brown sugar. Let it cook on low until the party.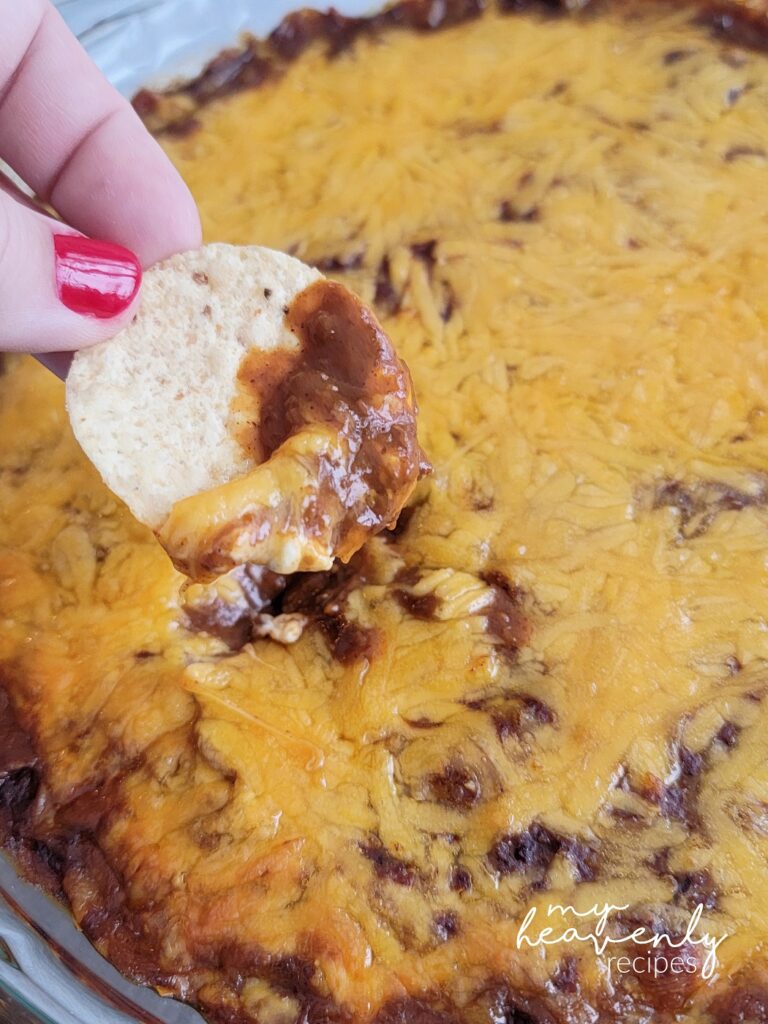 This chili dip is one of my favorites with little tortilla scoop chips. You combine the chili, cream cheese, and shredded cheddar cheese to make this gooey goodness!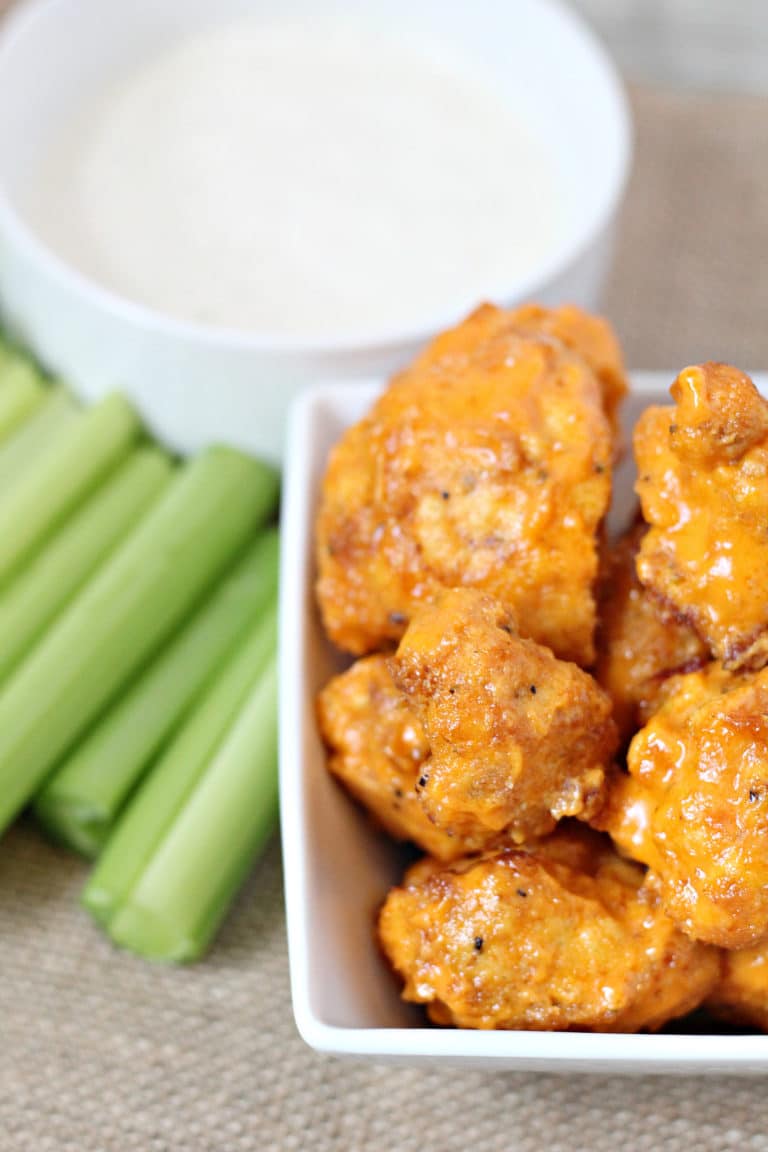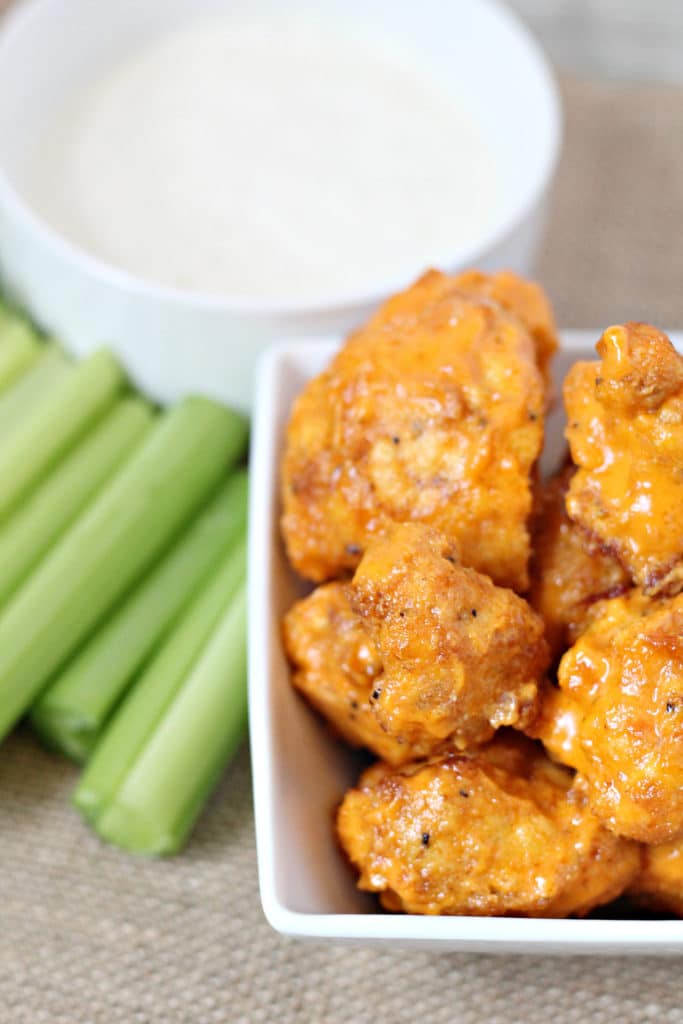 Need a healthier appetizer option? Or have vegan friends? Make these buffalo cauliflower popcorn wings. They are a lower calorie option to dip in ranch.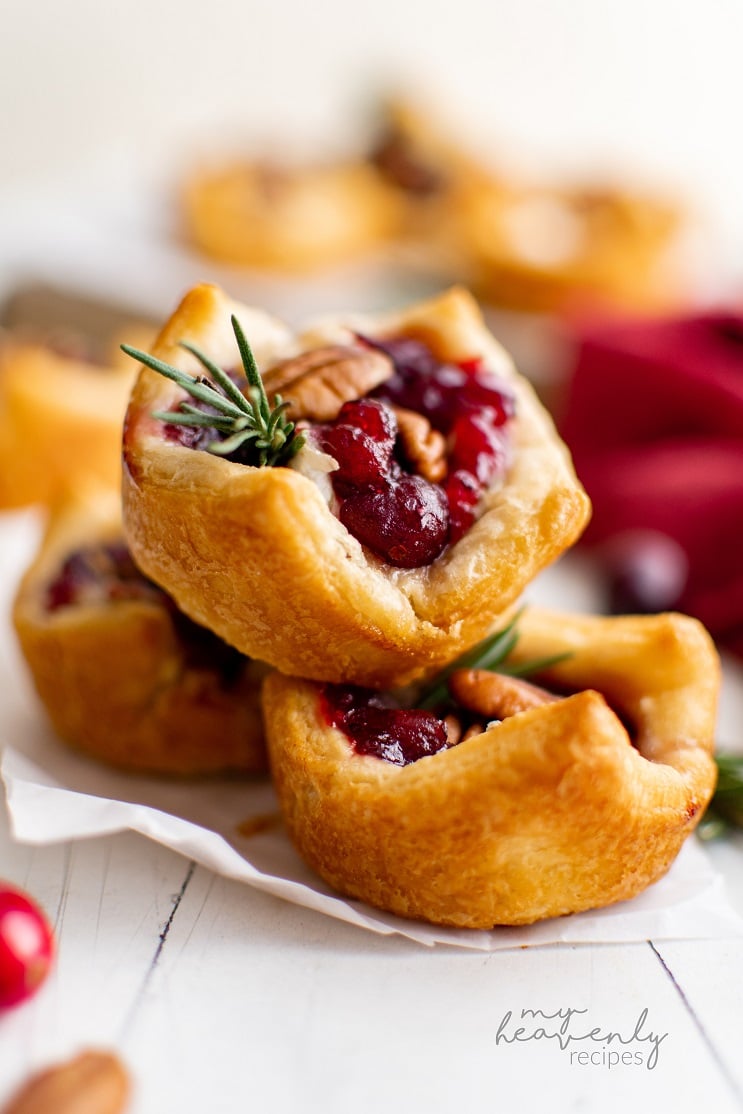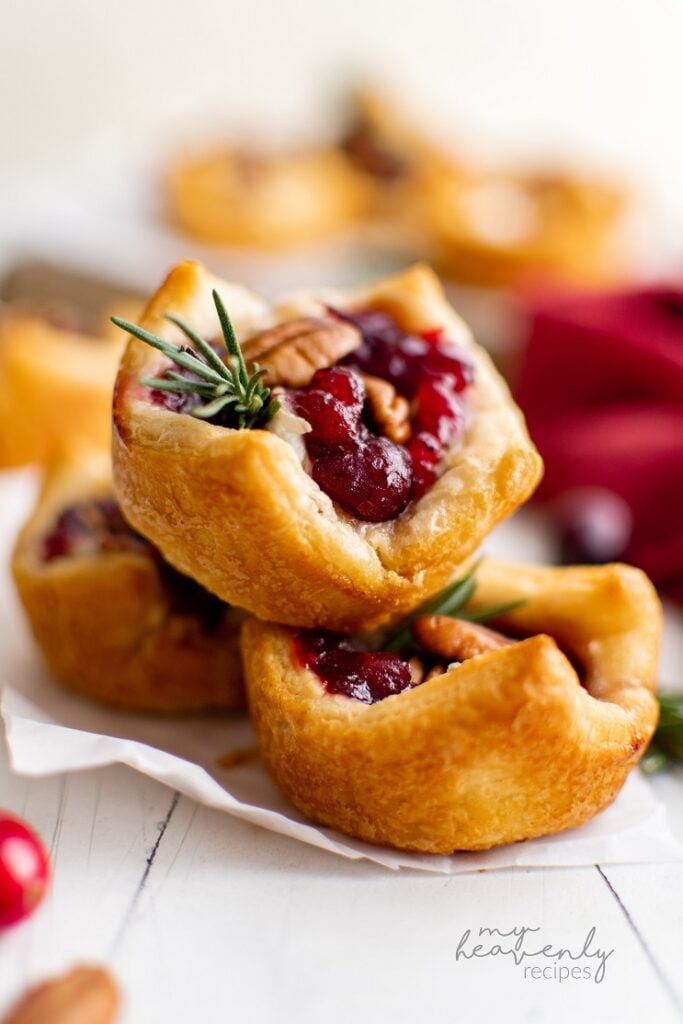 These cranberry brie bites are perfect for a Christmas, Thanksgiving, or any holiday appetizer! The colors are beautiful together and the taste is fantastic!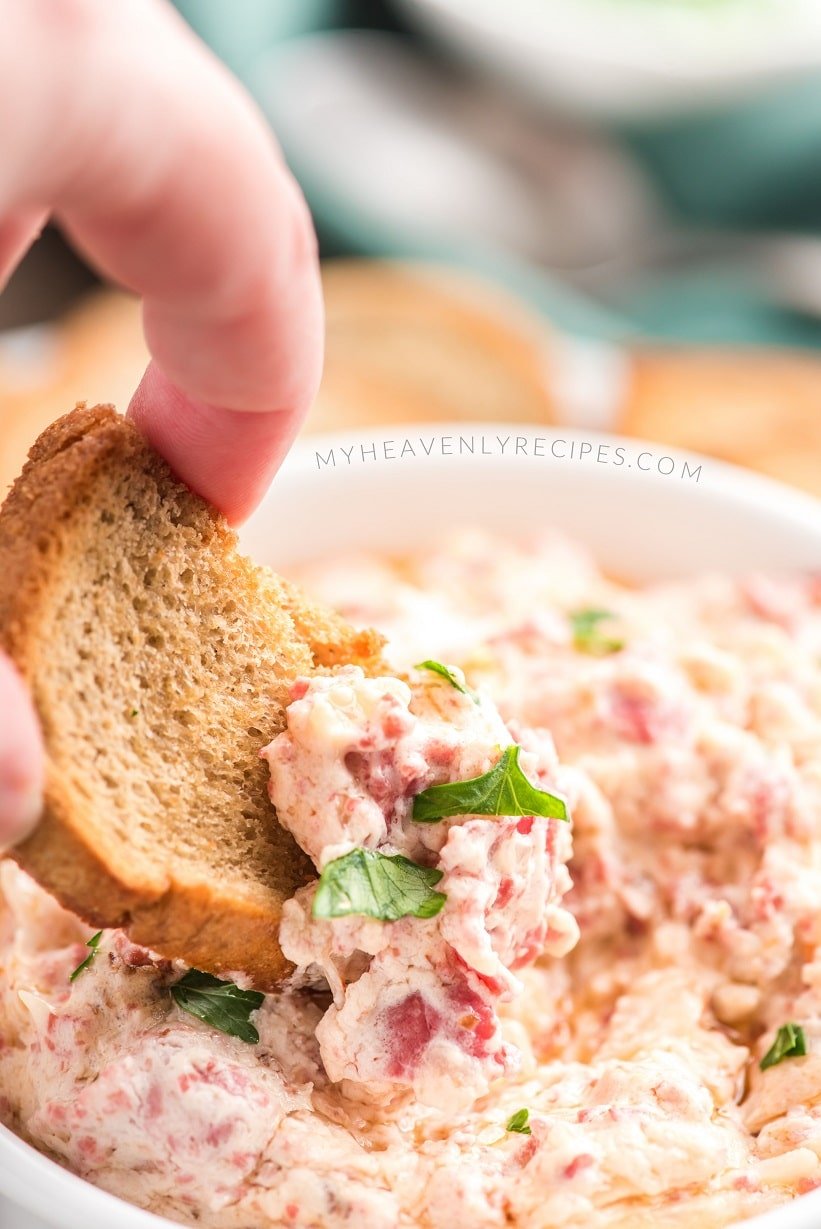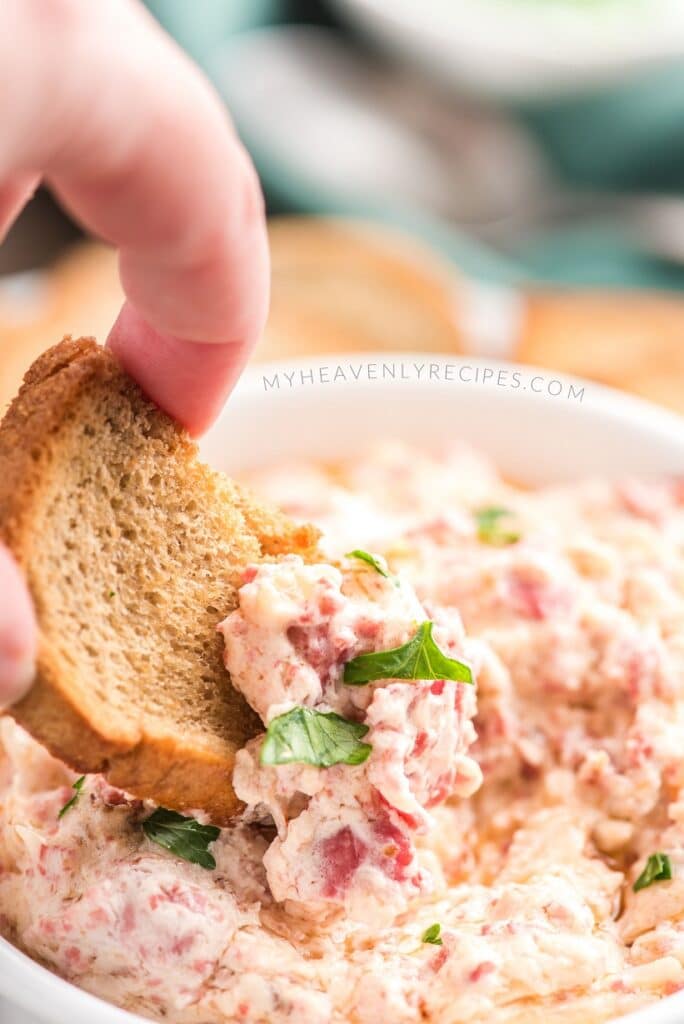 Combine all the reuben ingredients in a slow cooker and add sides to dip it in.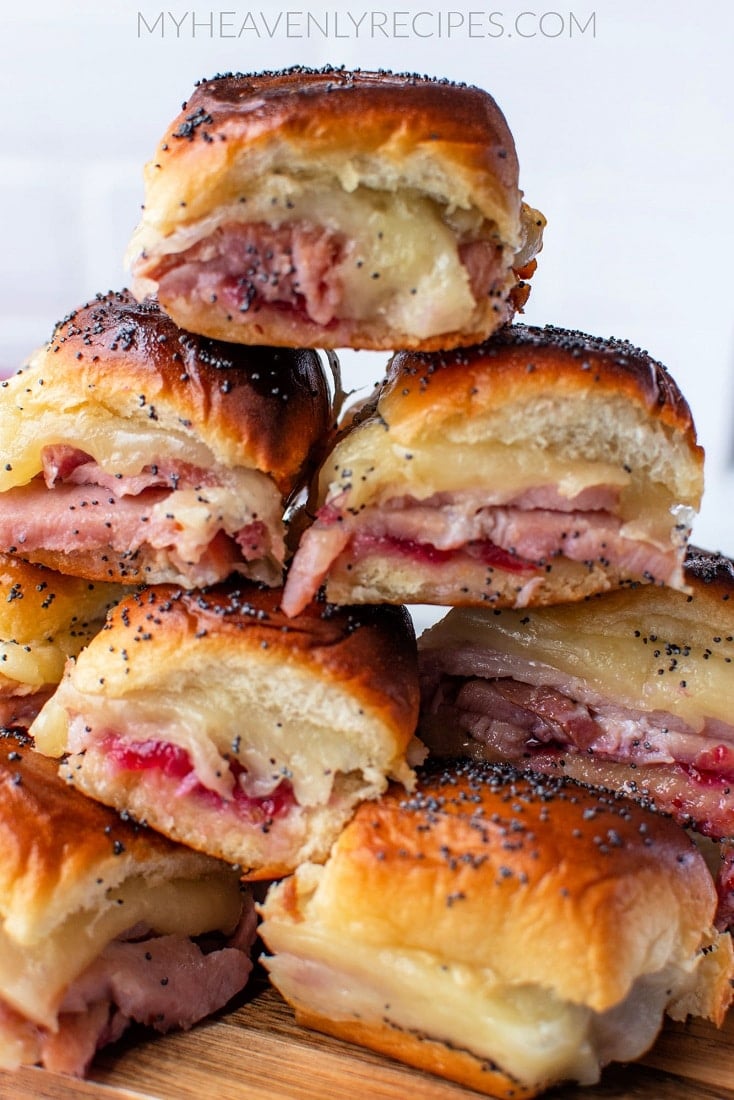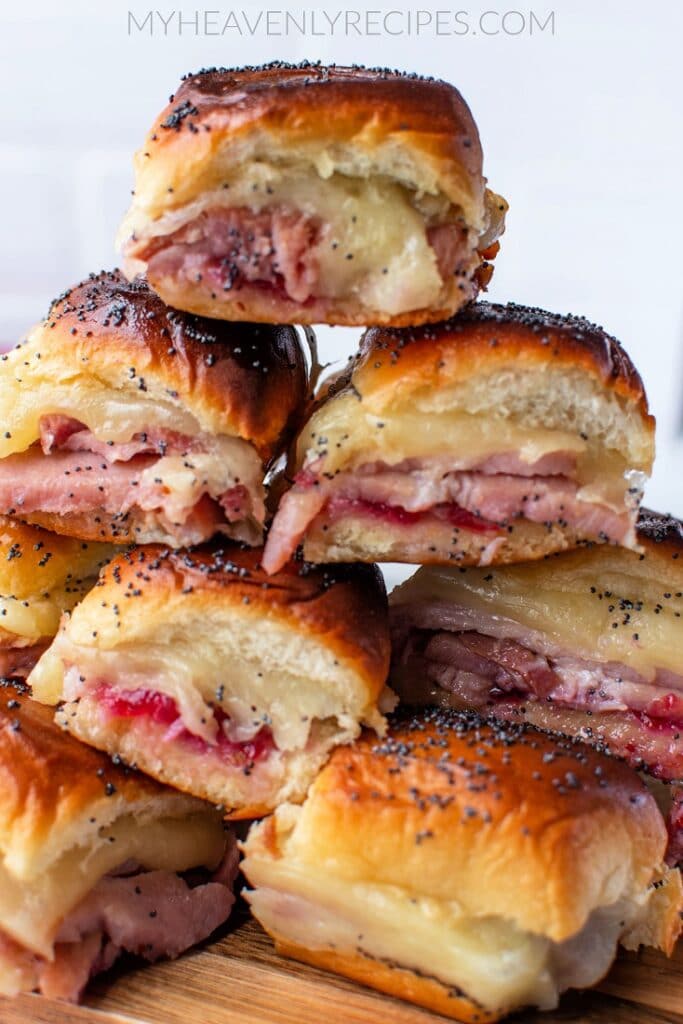 These are heavenly for a Thanksgiving/fall appetizer idea. Use the leftover cranberry sauce to make them!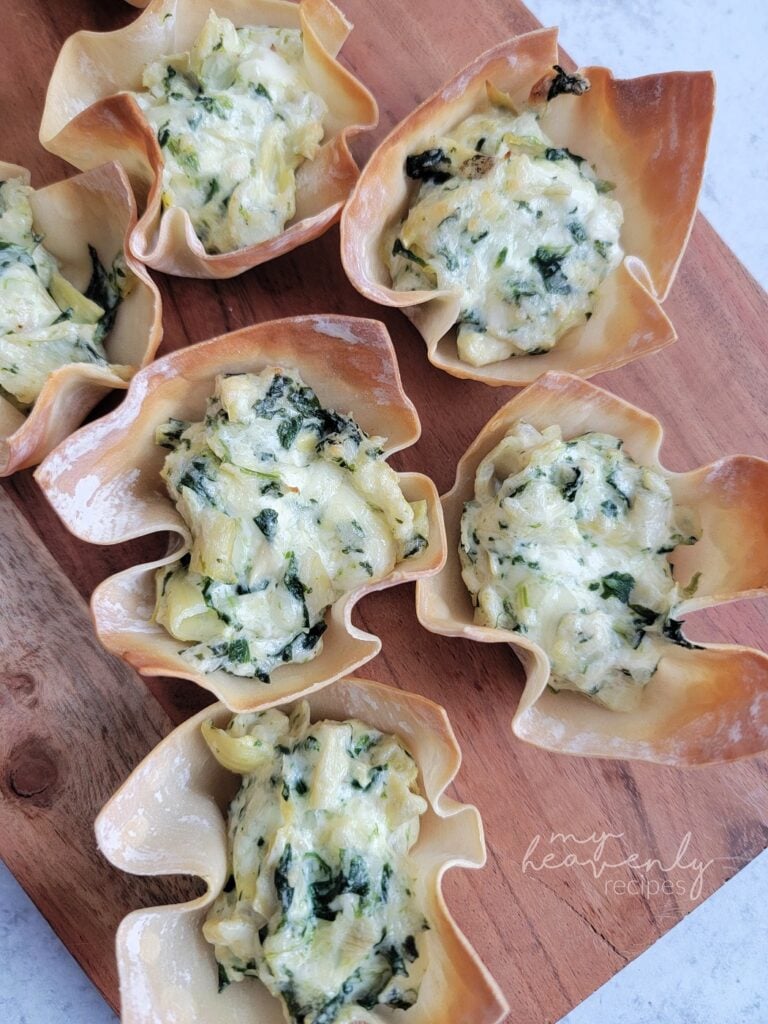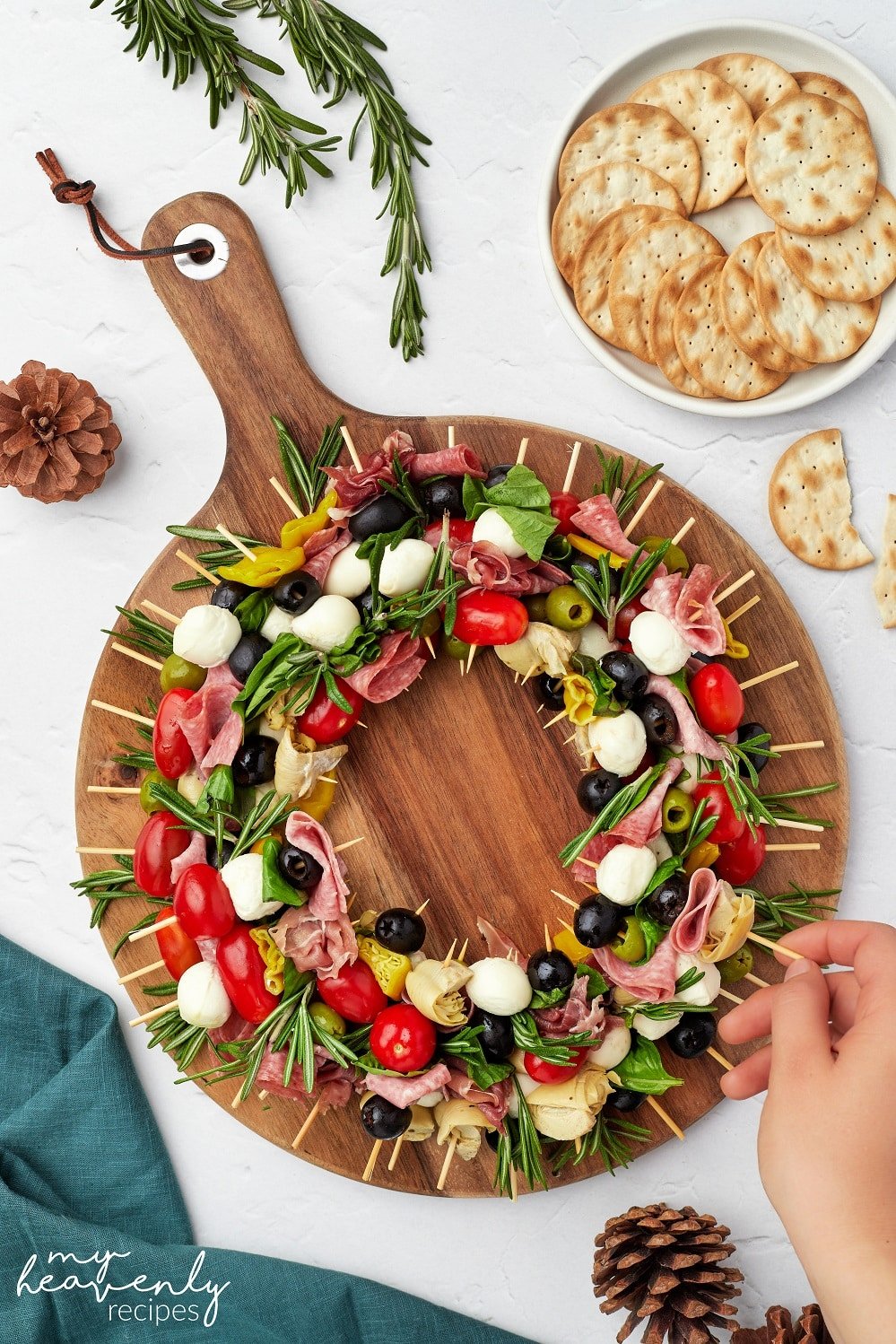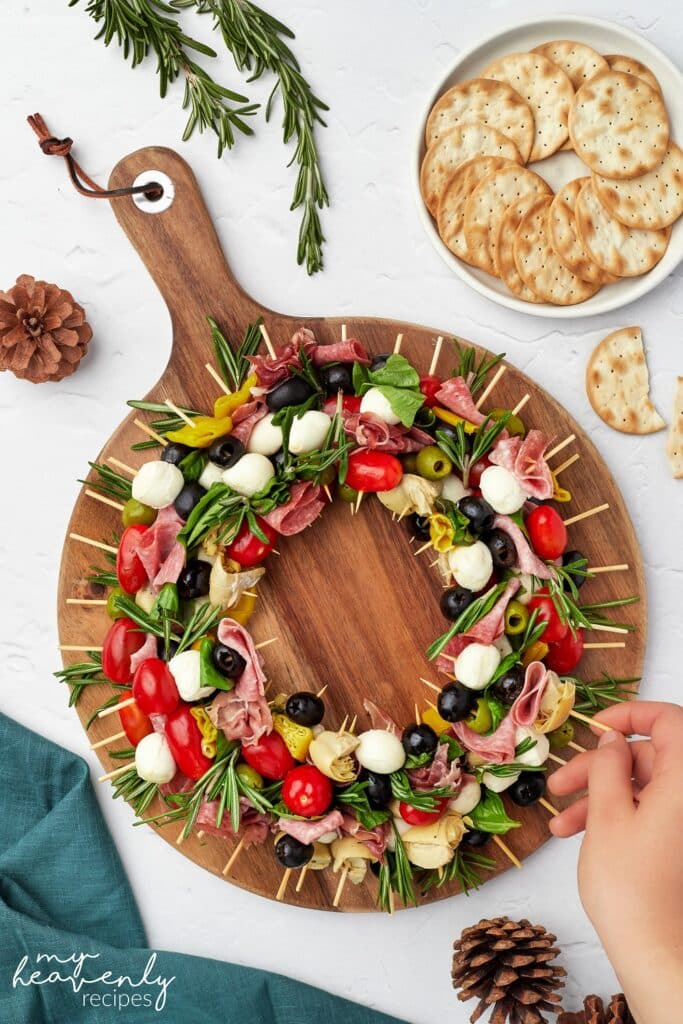 Make bite size skewers for your guests to grab easily!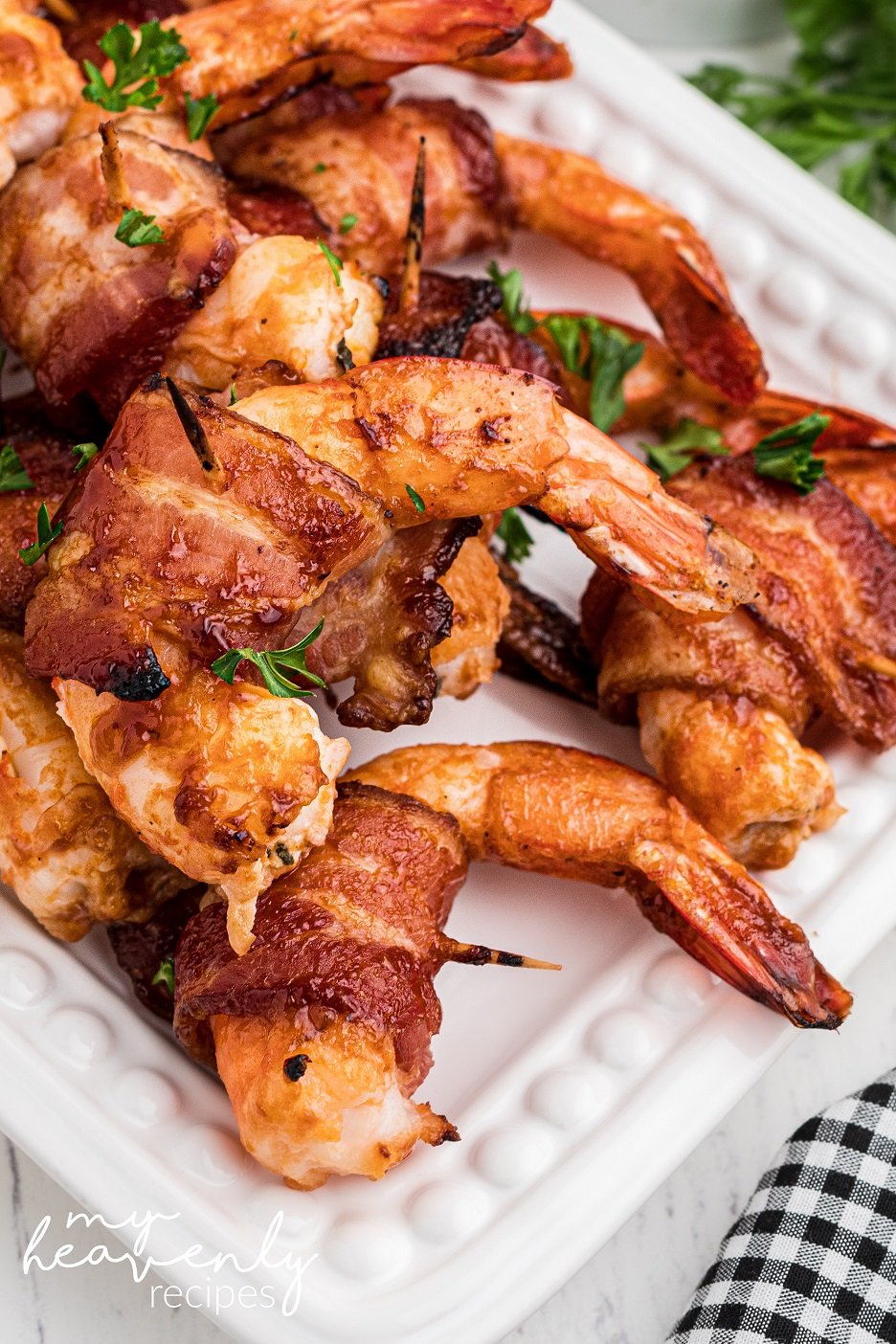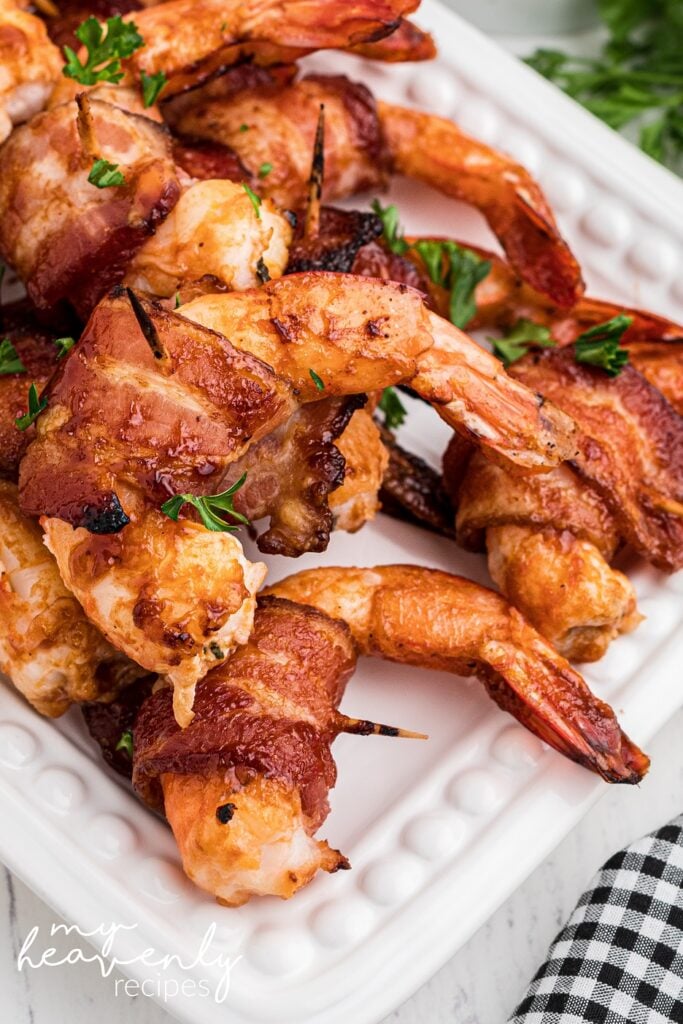 Make a fan favorite appetizer using shrimp, barbeque sauce, and bacon! Great finger food.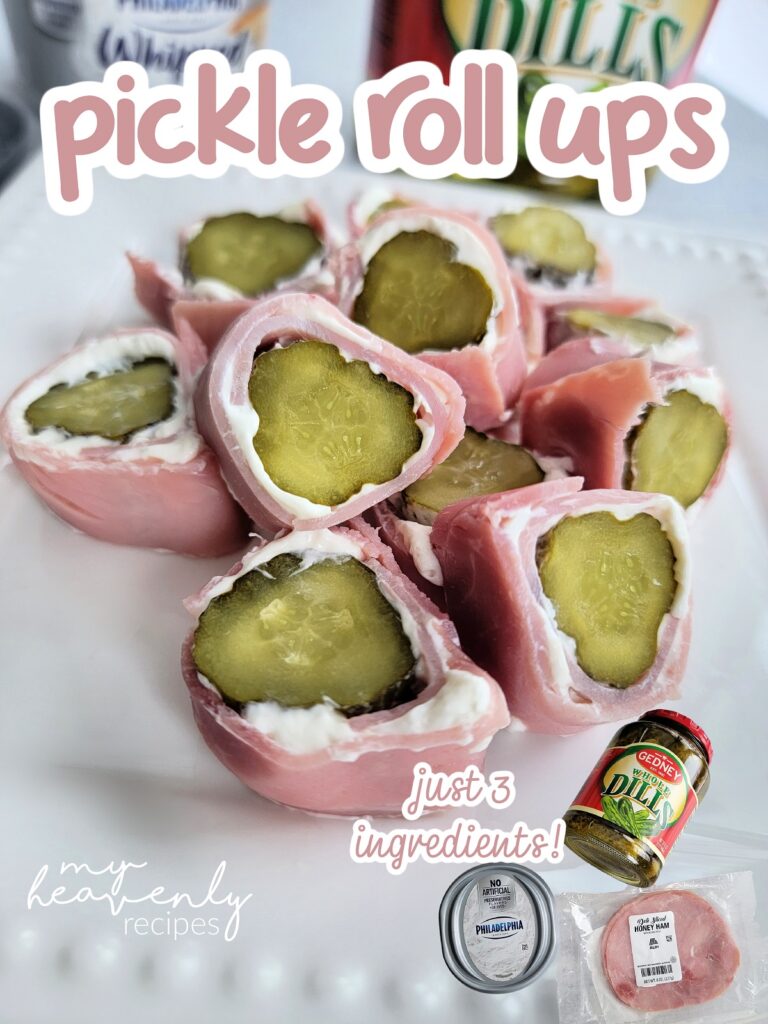 This 3 ingredient appetizer is amazing with the crunch, creaminess and saltiness in one bite!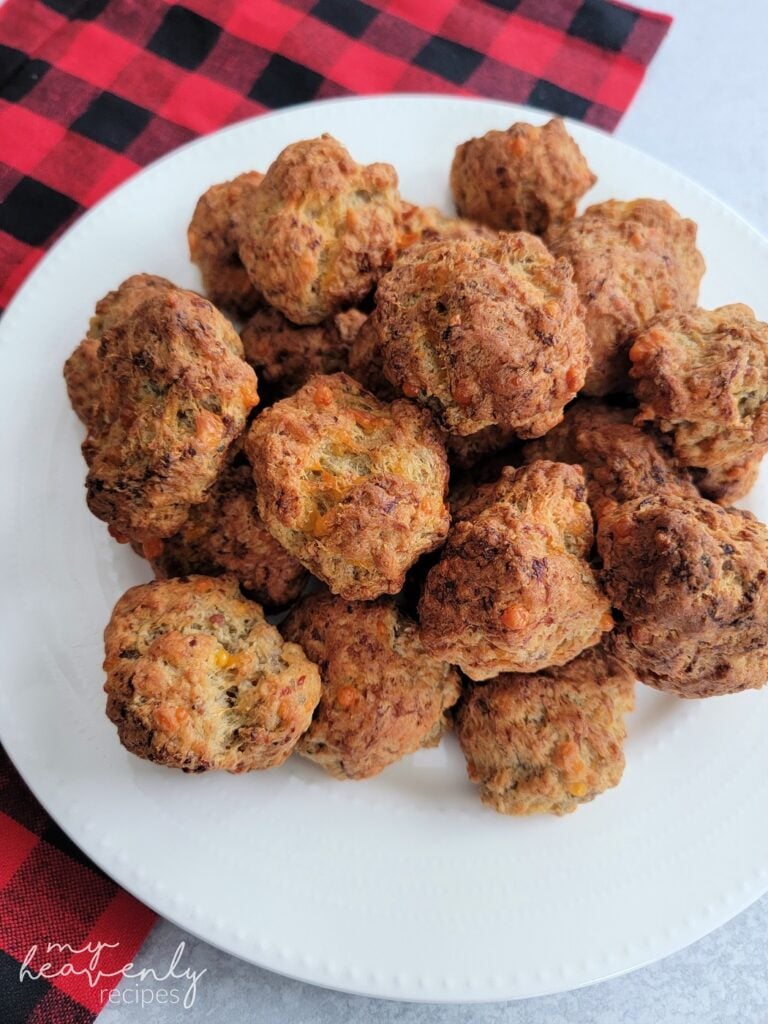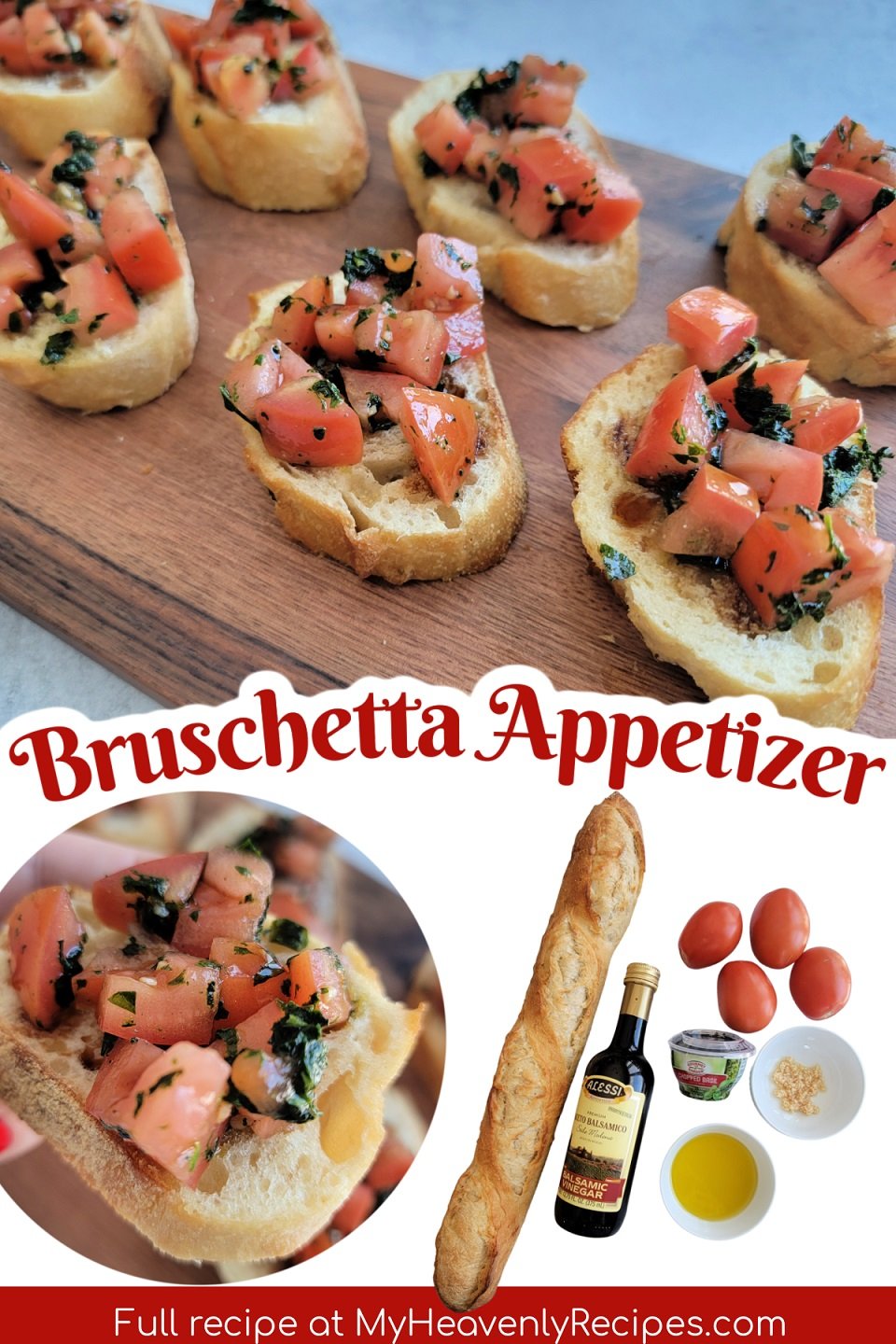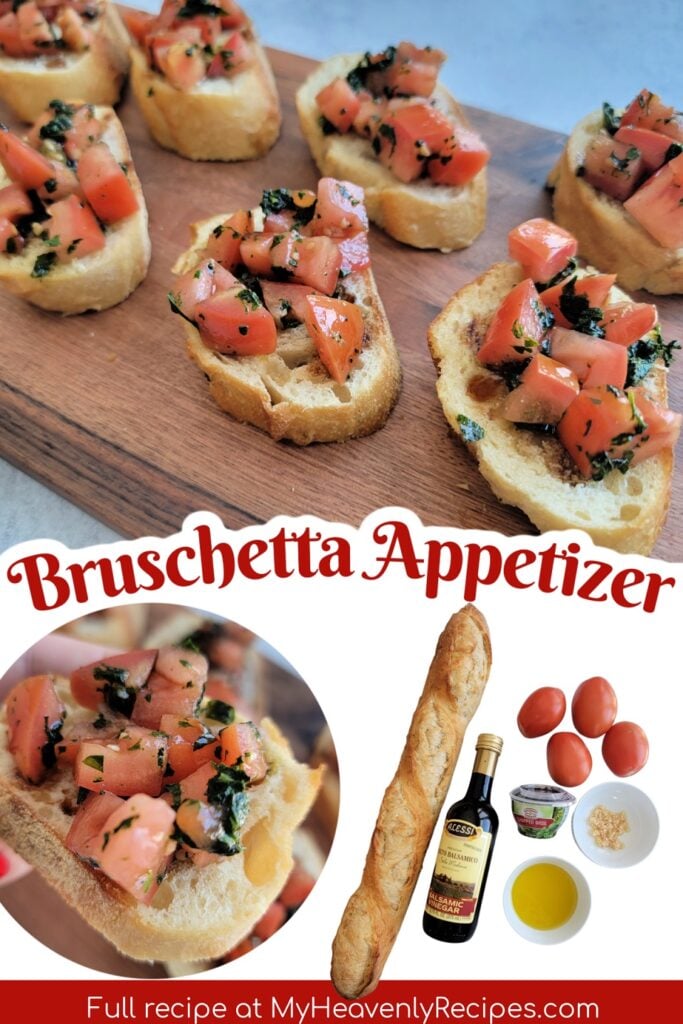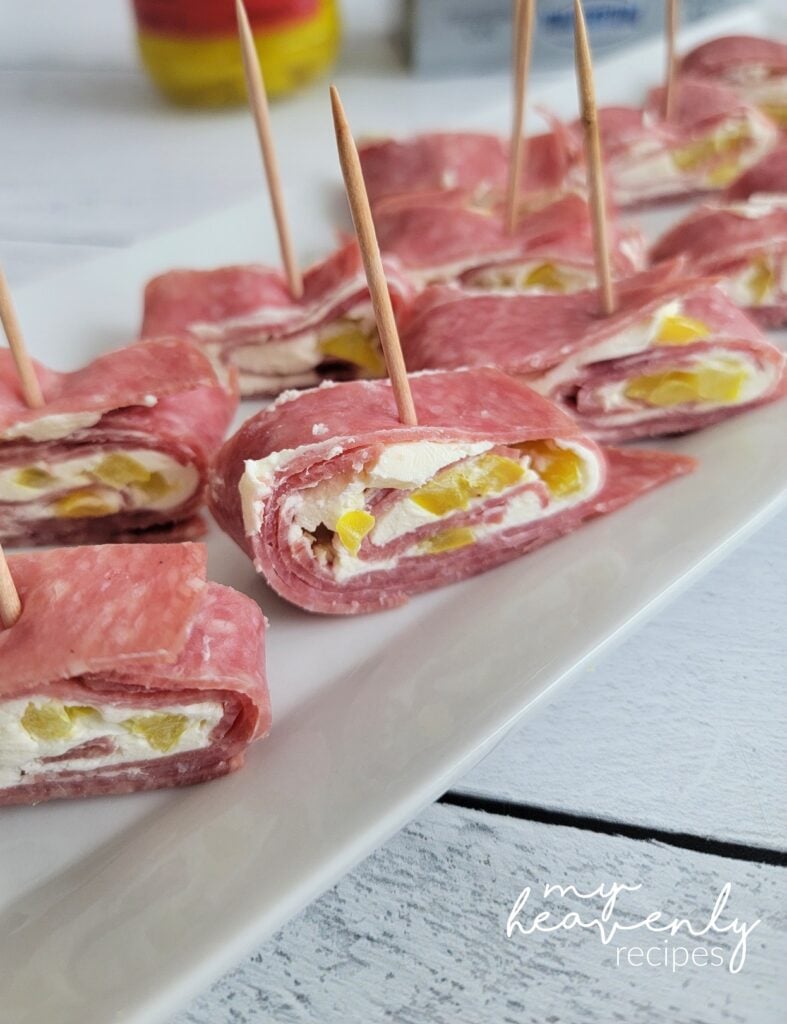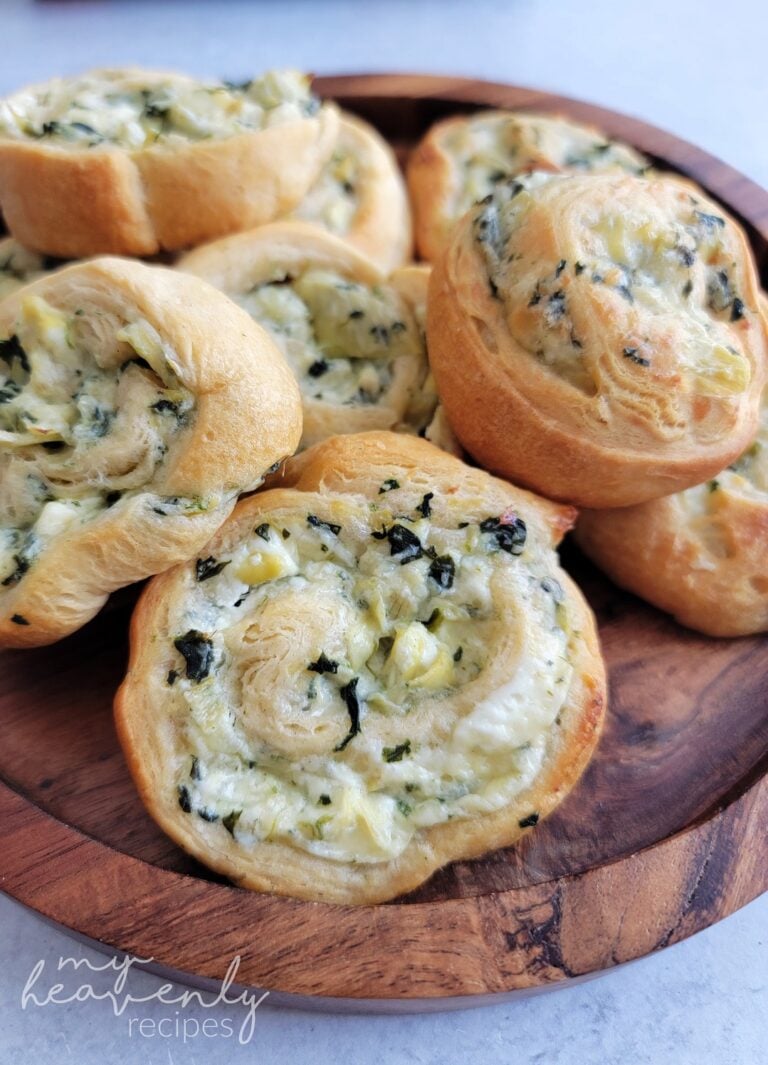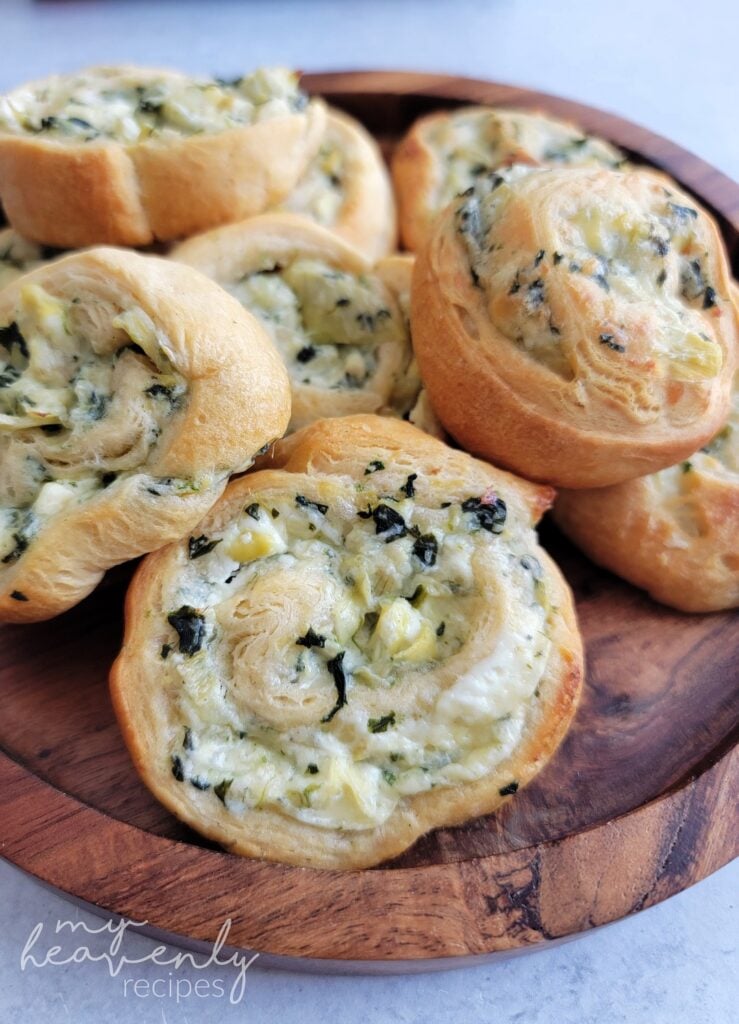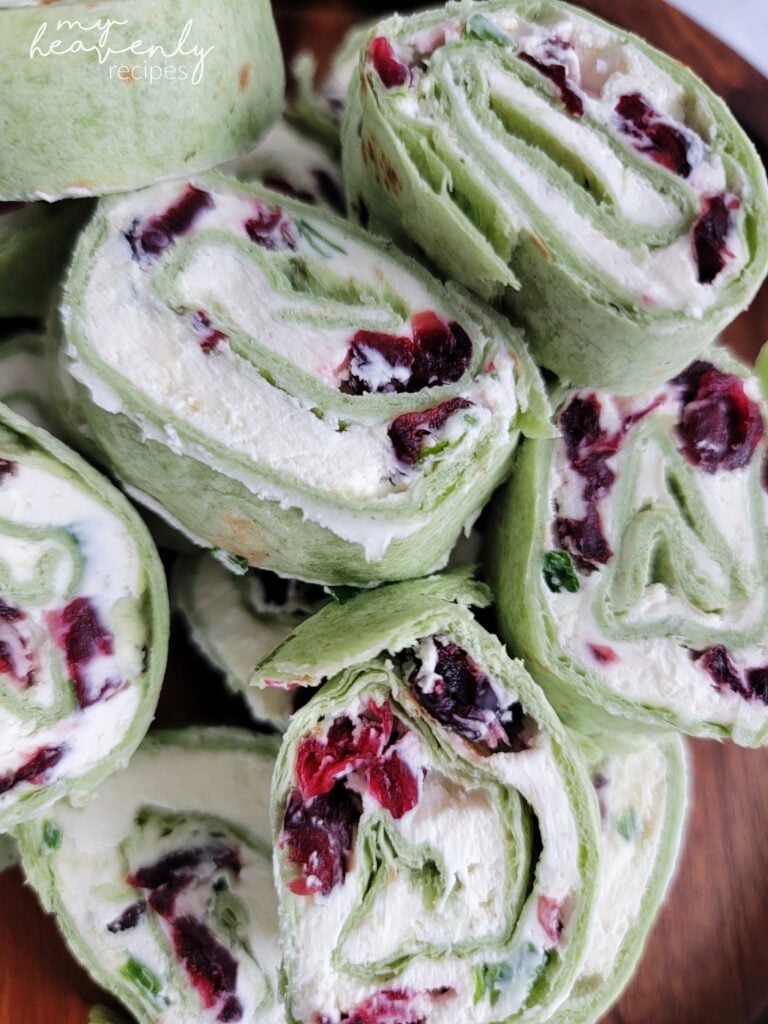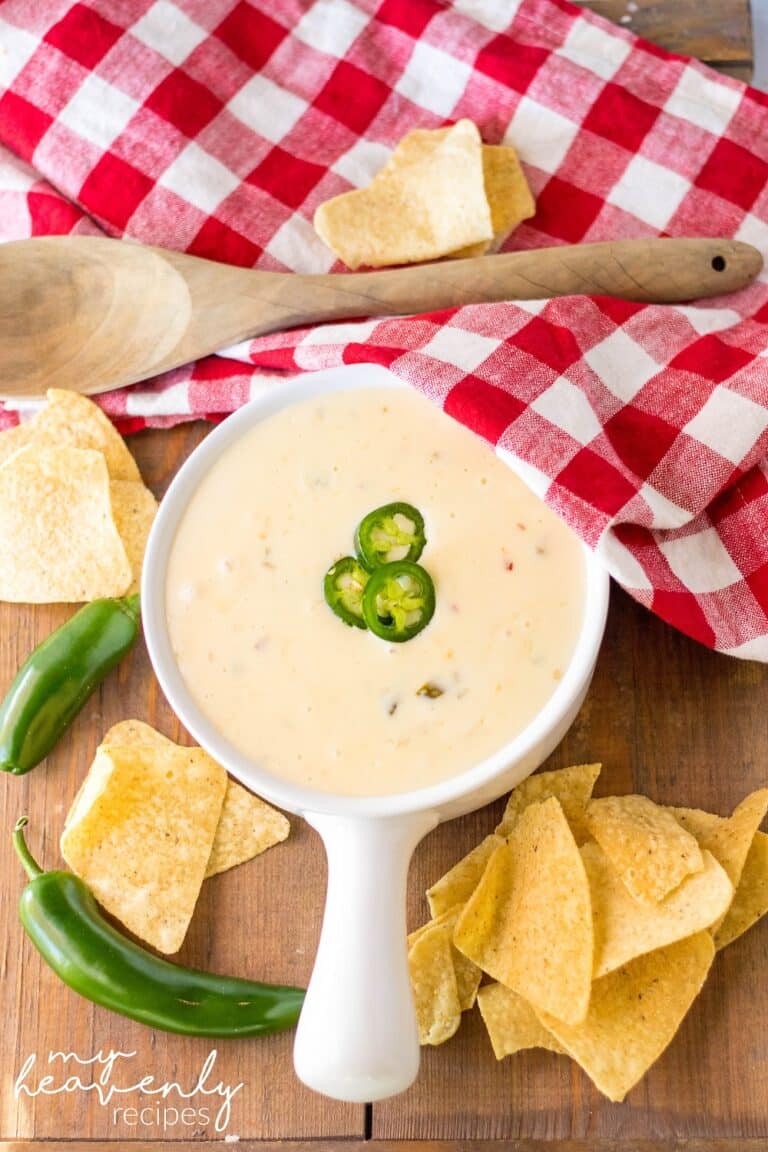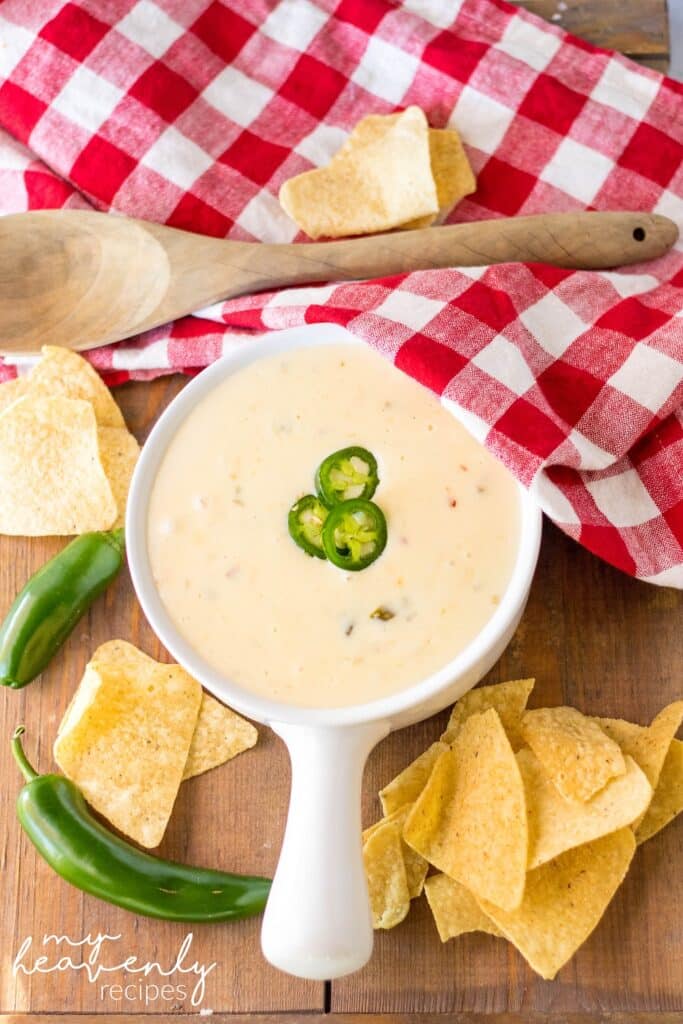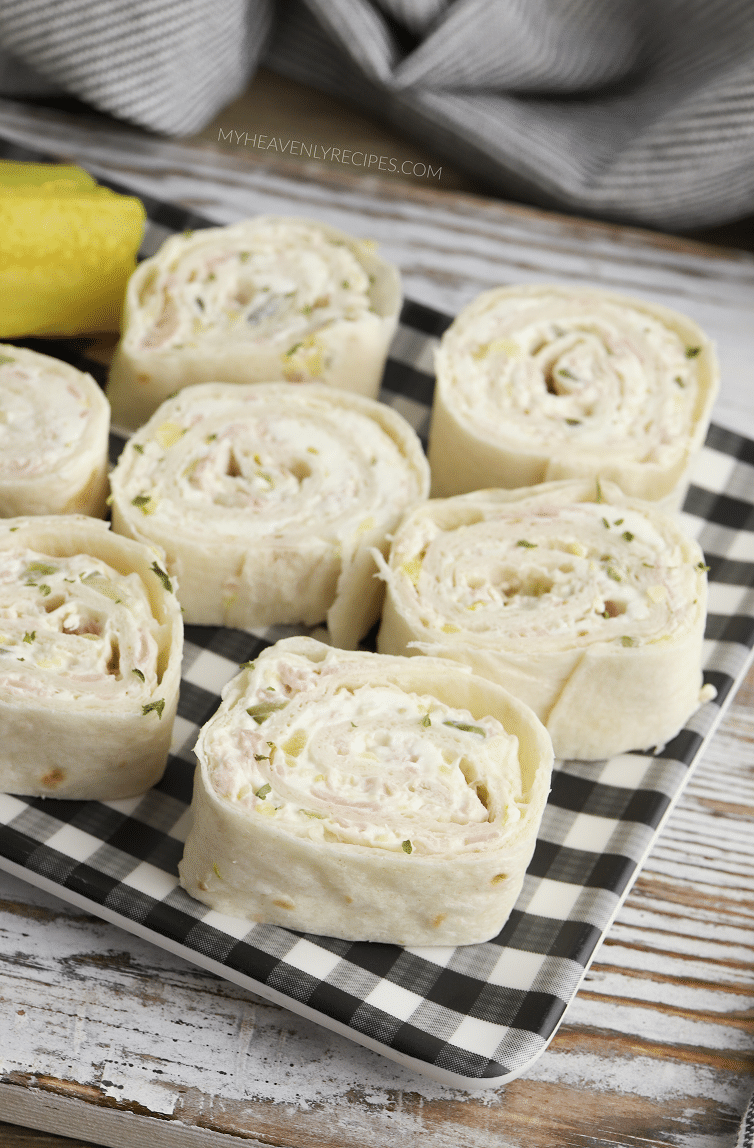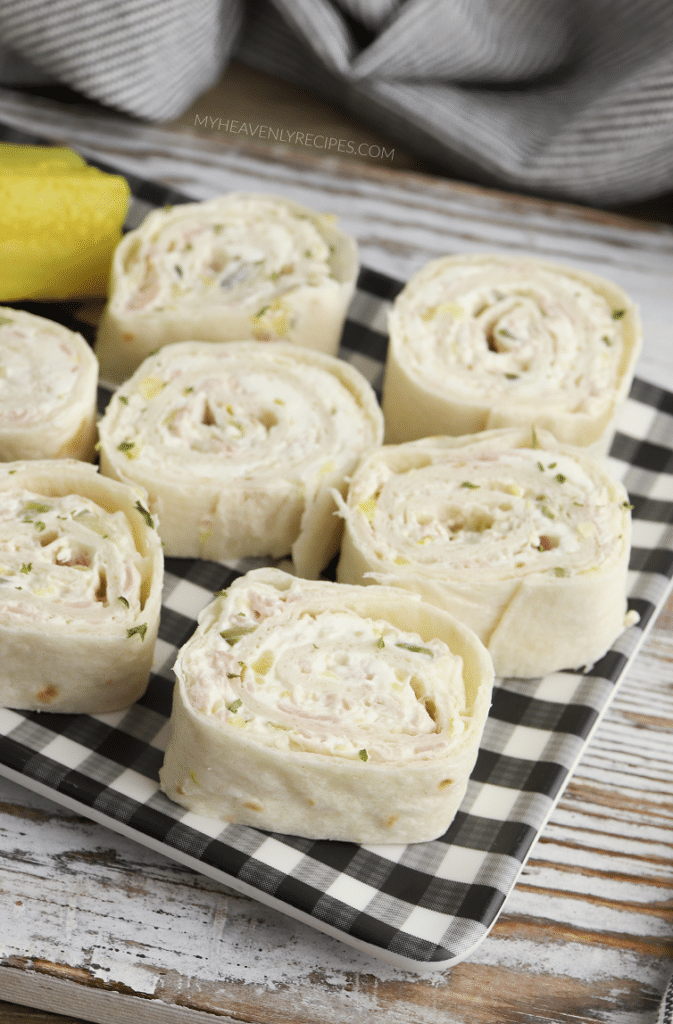 One of my favorite appetizers growing up were these ham and pickle roll ups! They are so easy to make and you can omit the tortilla if you please. I think it's easier to roll them up using it but you definitely could just put cream cheese on the slice of ham and roll with pickles. I like these because you can make a bunch the day before and keep in the fridge.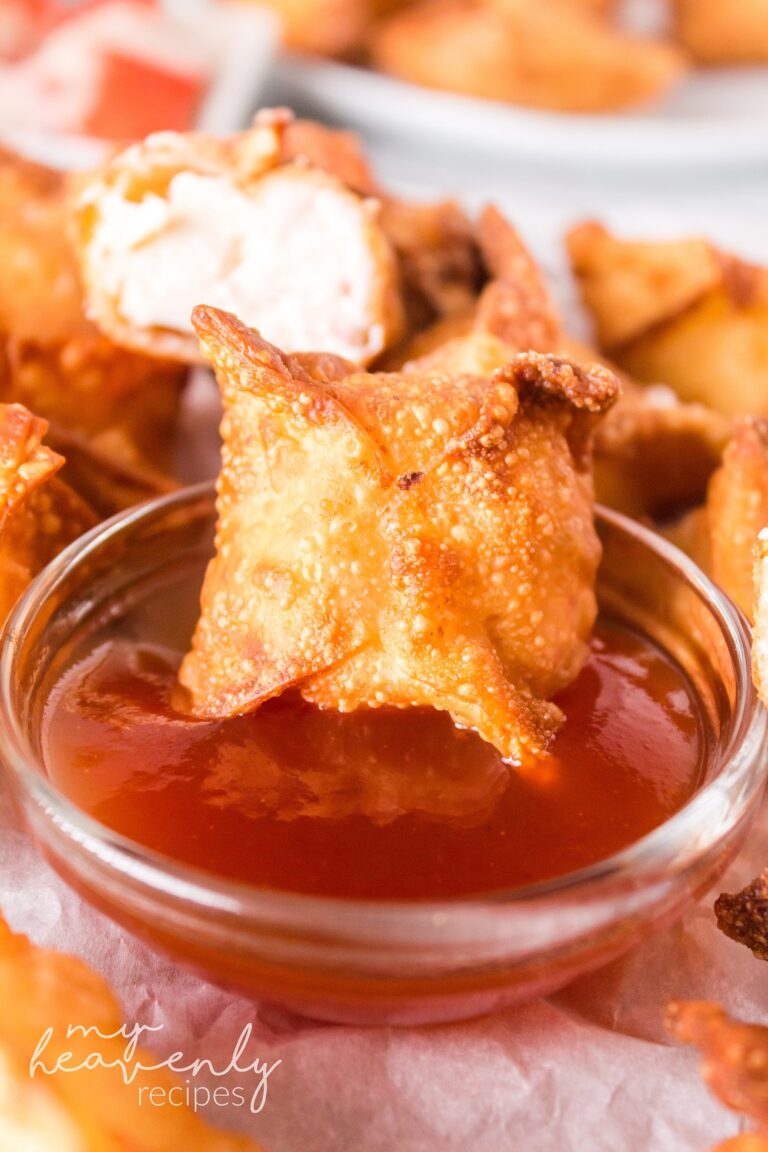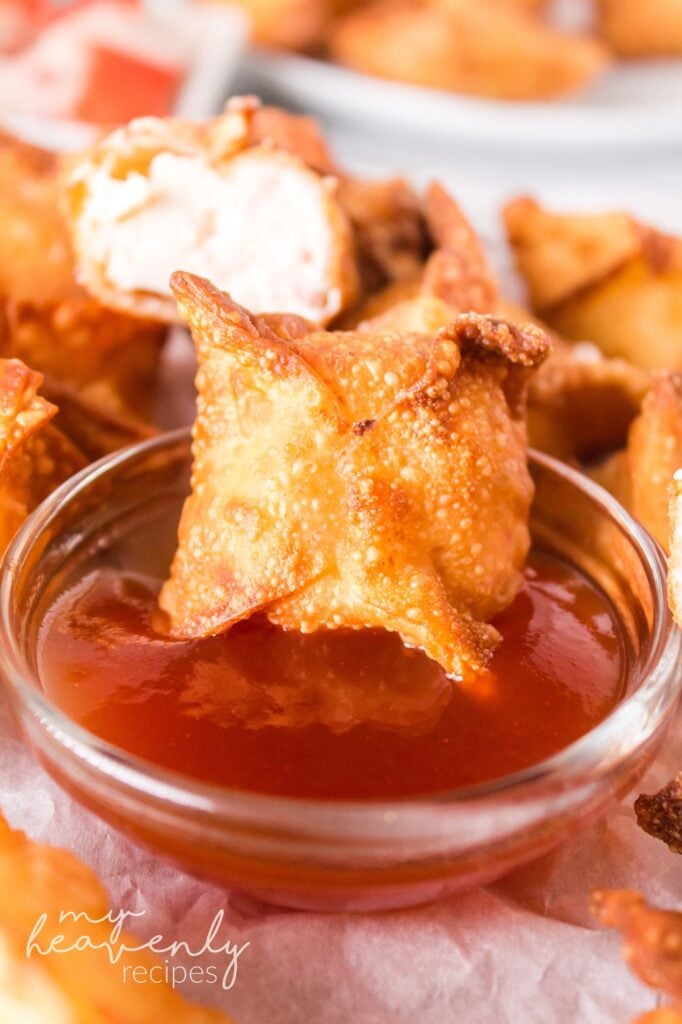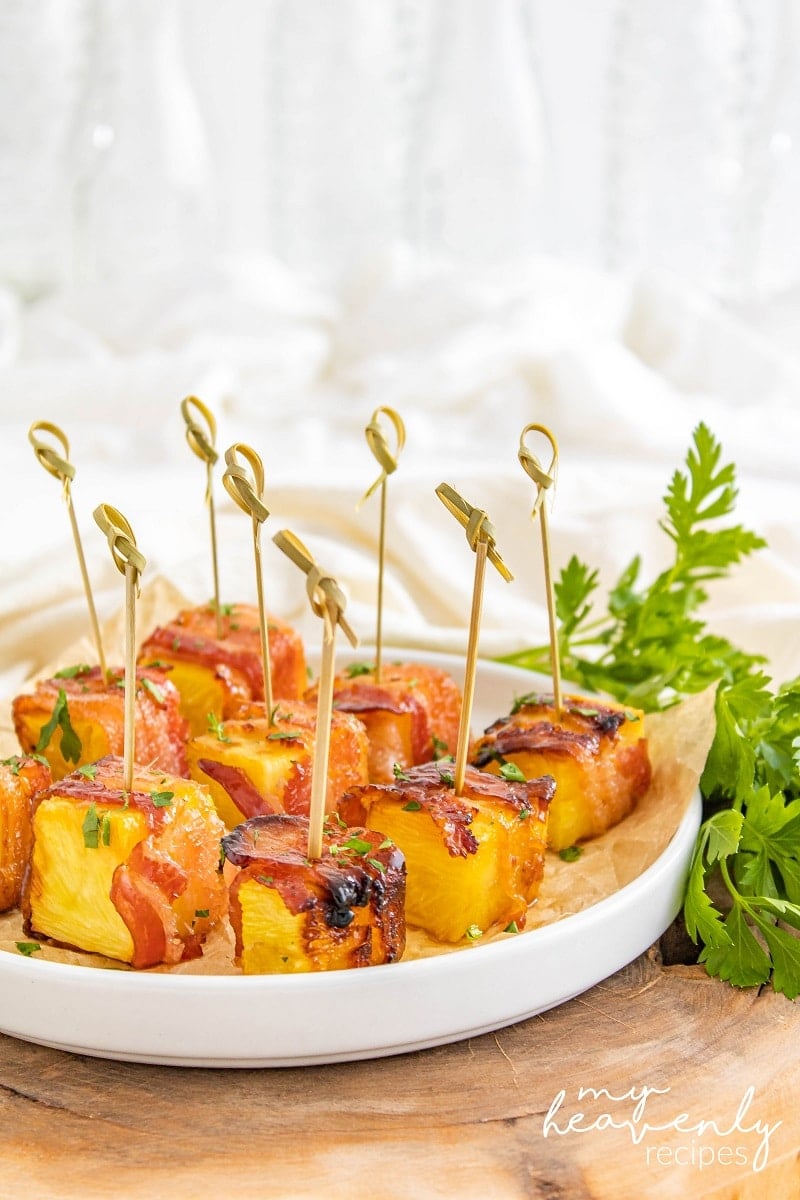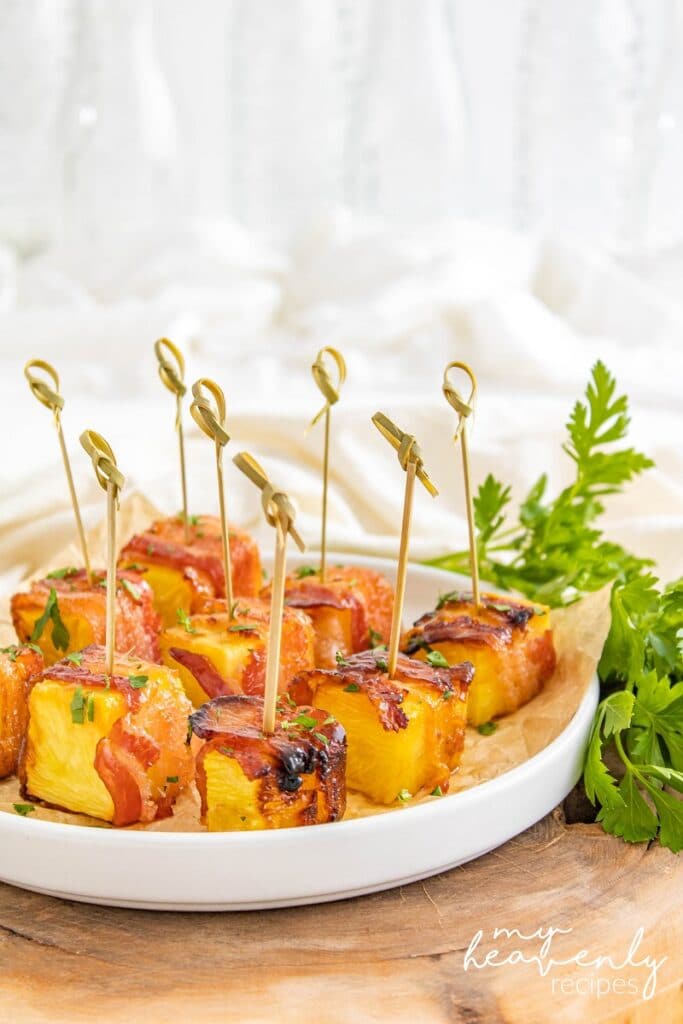 Do you like sweet and salty appetizers? You have to try these bacon wrapped pineapple bites topped with barbeque sauce! Something different to try that you normally don't see at get togethers.