If you are entertaining a crowd I suggest you recreate this Crock Pot Lil Smokies recipe. It's quick, easy and requires just TWO ingredients!
Seriously. I've been talking to a few of my friends about cooking, why they don't do it more, how I can help them get back into the kitchen and most importantly, what it will take for them to start cooking with their children. At the end of the day it boils down to cleaning up the after math! Listen, I hear you. I cook nearly every meal at home. I try and make it from scratch as much as I possibly can, with taking short cuts when I can. I also have realized that I clean up as I go.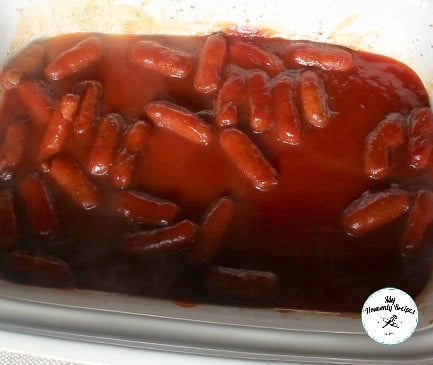 Do you clean up as you go or once you are finished eating?
When it comes to entertaining, I like a clean house. I want a nice party where I'm not having to stuck in the kitchen. So I try and prep as much of the food work as I can and even make the majority of it ahead of time. This Crock Pot Lil Smokies recipe is PERFECT for anytime you are entertaining. If you double or triple the recipe it will feed the crowd. The Crock Pot helps to keep the appetizer warm and it's one that your guests can come back to throughout your party.
This is by far one of those recipes that I've been eating for the longest time. I actually made this for the first time on New Years Day (it's a tradition to snack on appetizers!) and one ALL three kiddos agreed that was good, after they had already decided they were "nasty"! My kids are weird though, they all just started eating grilled cheese! Yeah. True Story!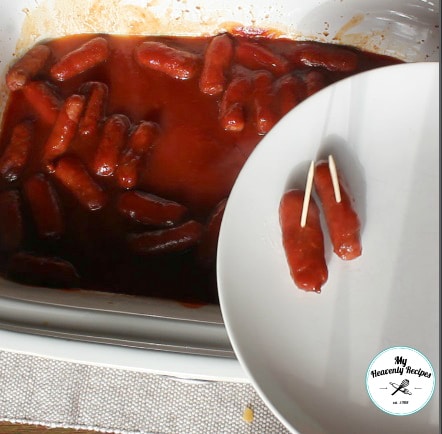 So the next time you are in party planning mode try to keep these Crock Pot Lil Smokies in mind. They are super simple to make, keep warm throughout your shin dig, a recipe the kids can make on their own and most importantly, clean up is a breeze!
Click HERE for more Crock-Pot Recipes     |     Click HERE to purchase this Casserole Crock Pot.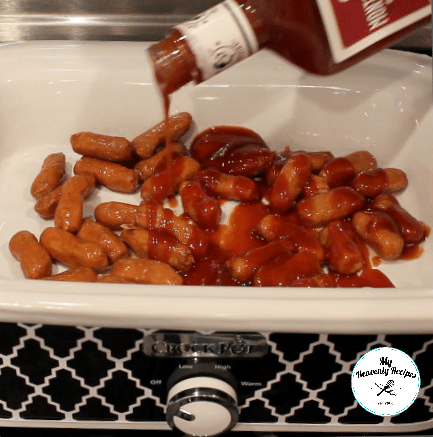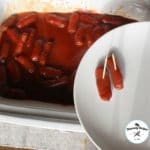 Crock Pot Lil Smokies Are a Perfect Party Recipe
This Crock Pot Recipe for Lil Smokies is super simple, contains 2 ingredients and doesn't create a mess!
Total Time
2
hours
5
minutes
Ingredients
1

Packet Lil Smokies

1 8

oz.

Bottle Favorite BBQ Sauce
Instructions
In a Crock Pot Place Lil Smokies, covering with BBQ Sauce.

Cook on high for 2-3 hours.