New Year's Eve Drink for Kids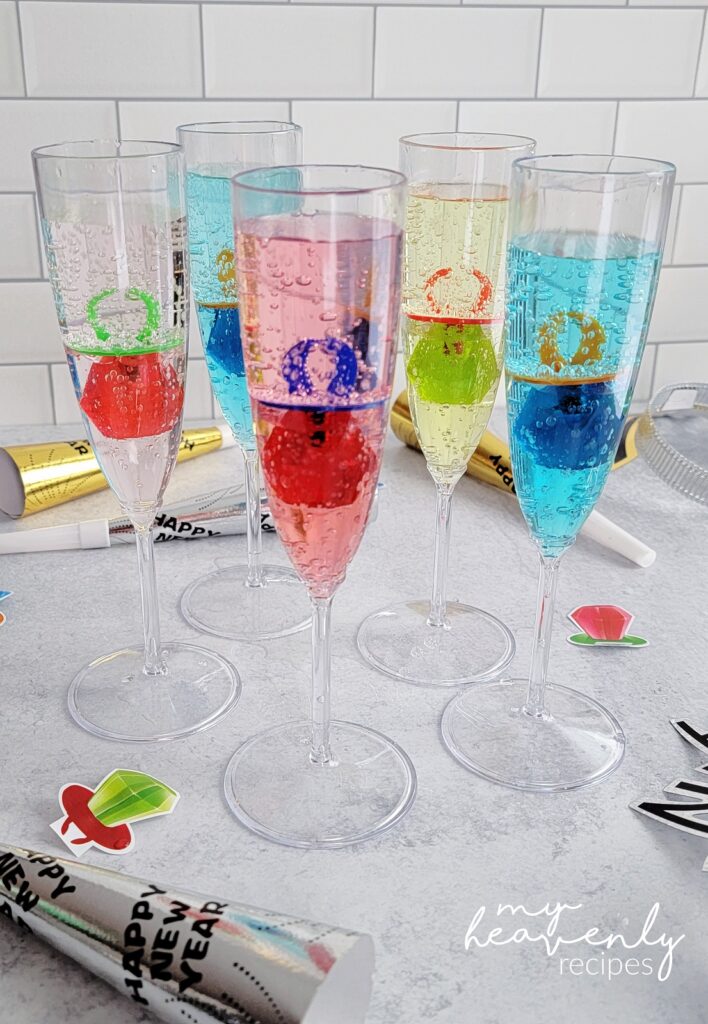 I always love making mocktail drinks for the kids during New Year's Eve! It always makes them squeal in delight and feel like a "big kid" staying up late! These ring pop mocktails are a favorite because they get to have a candy after their drink! Make sure to try our cotton candy mocktails, and gummy bear drinks too!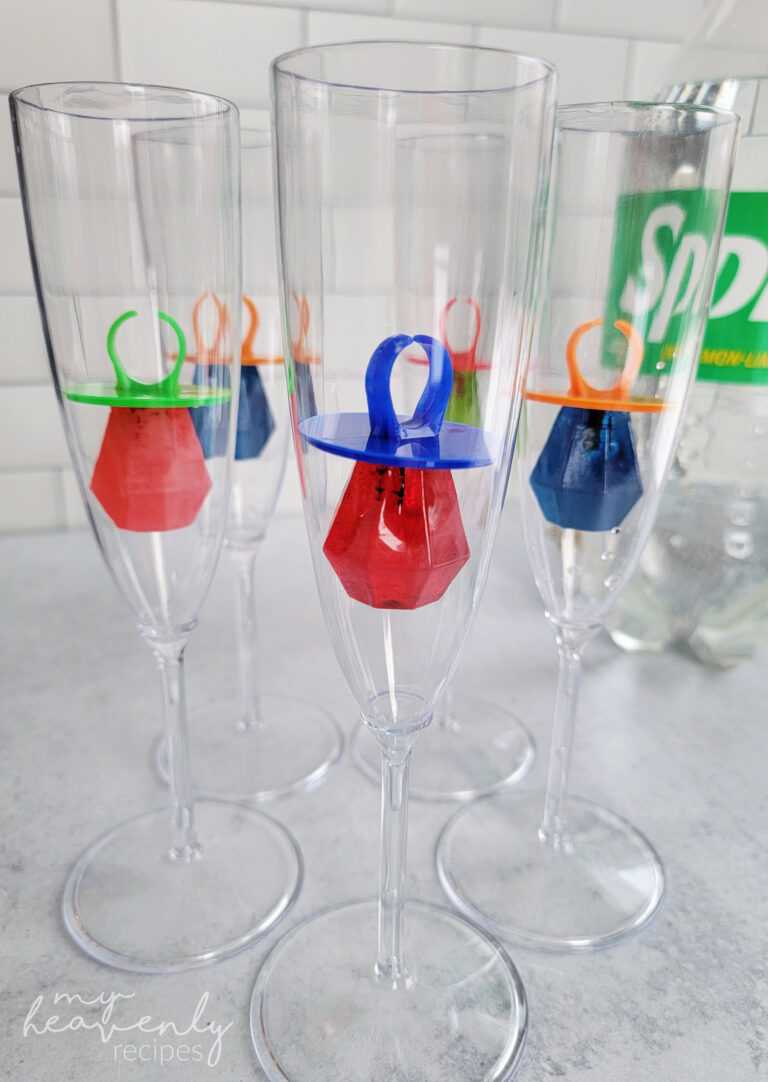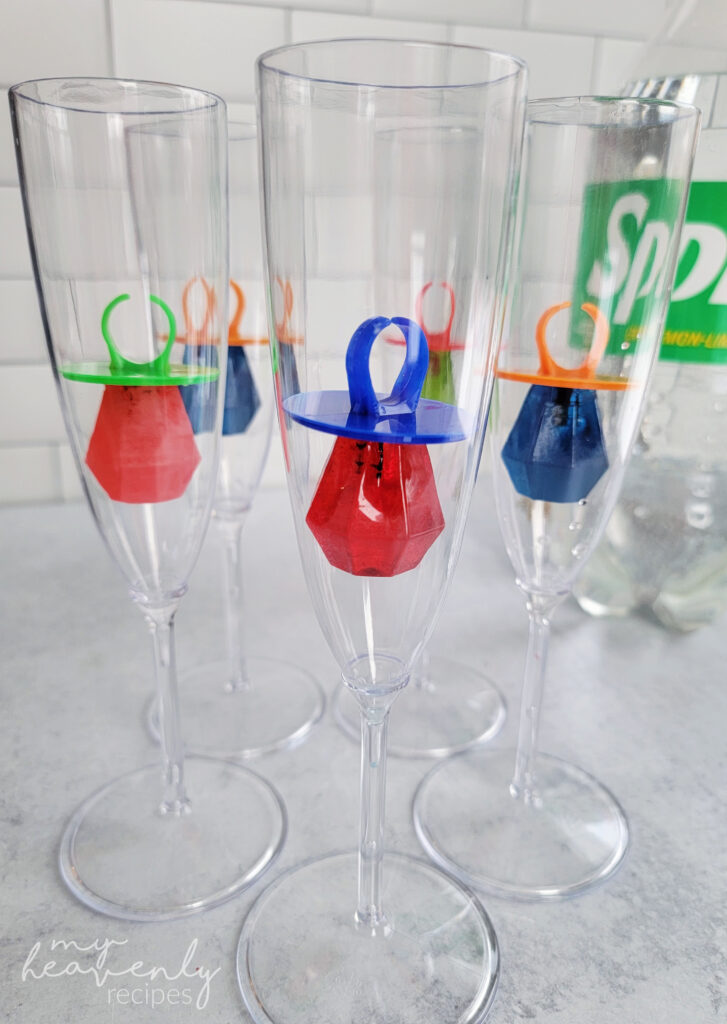 My plastic flutes were a little tight so the ring pop suctions to the rim, you'll need to kind of wiggle it after you add the sprite. BUT my son had a fun time lifting the ring to turn the whole glass a different color!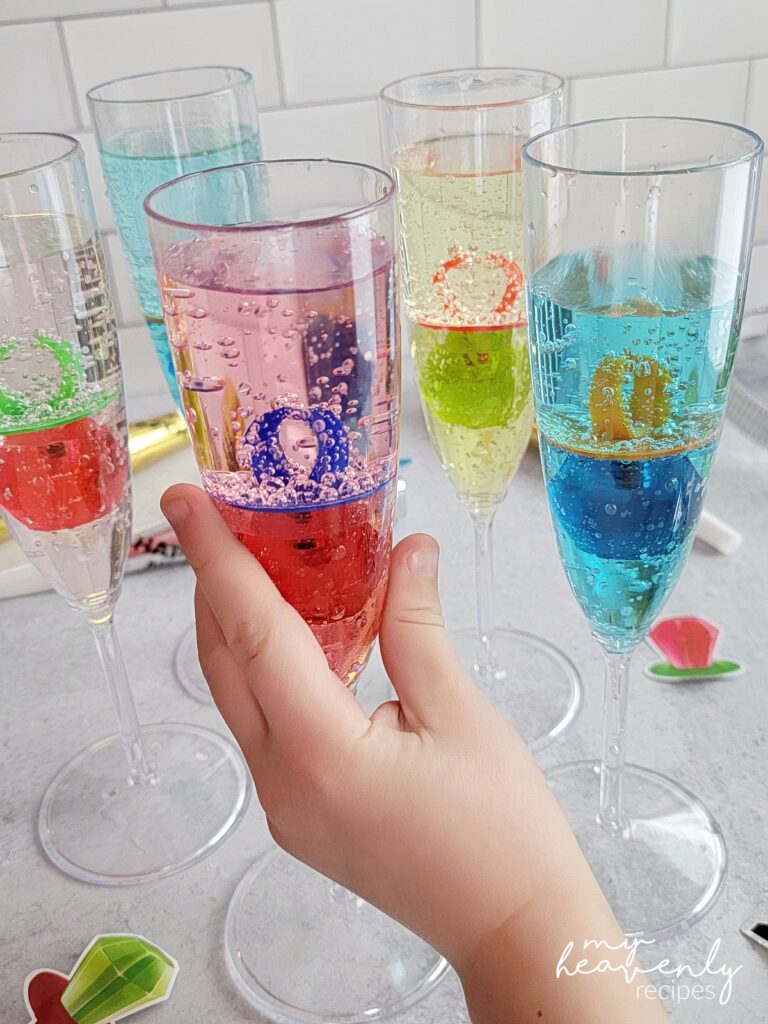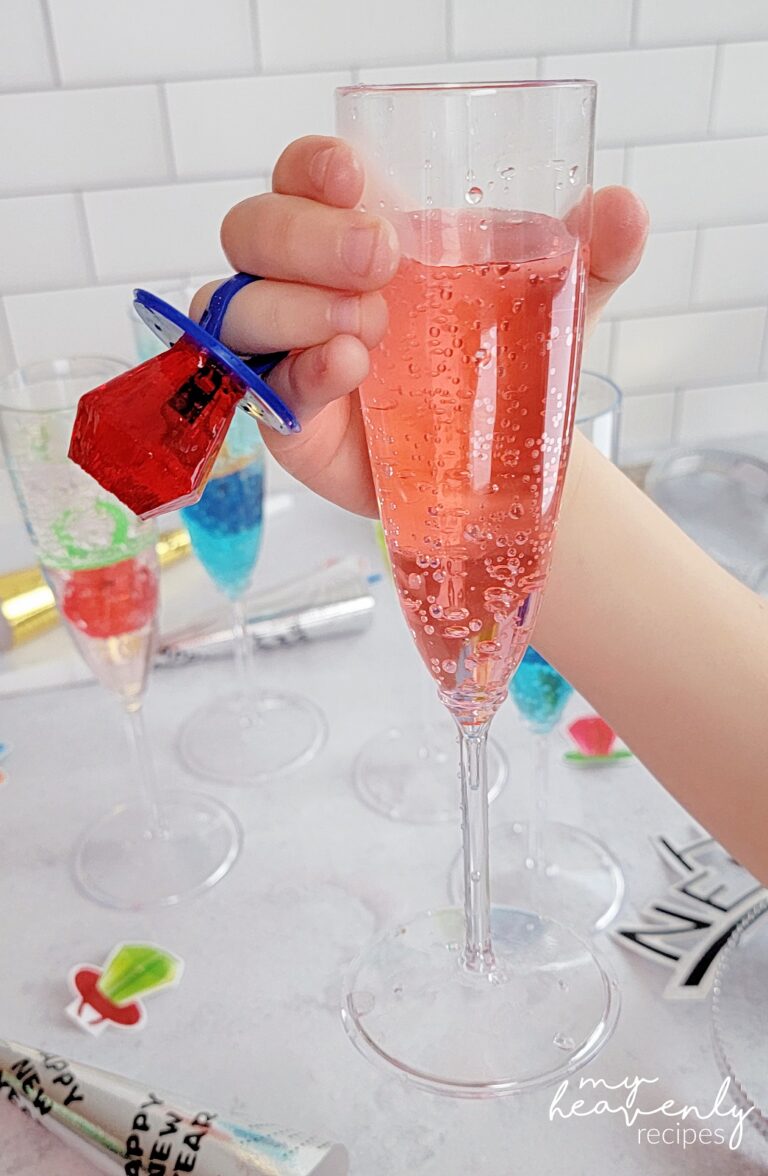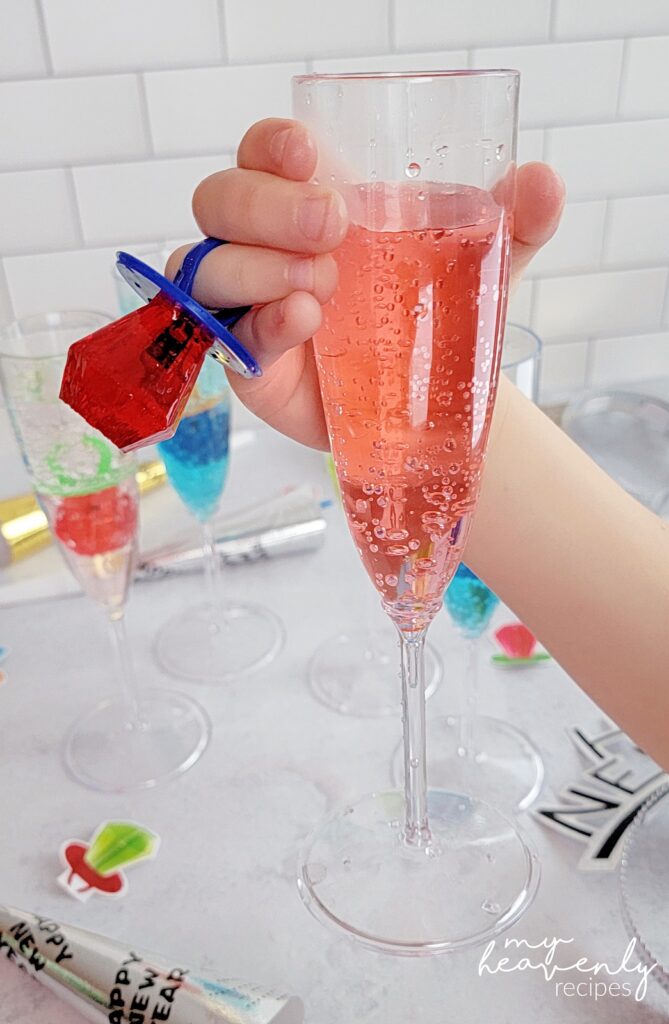 Ring Pop Mocktails
Instructions
Put the ring pops into the plastic champagne flutes.

Pour the sprite on top of it. You may need to lift it to get the soda underneath.

Wait 10-20 minutes until the sprite changes color then have the kids pull the ring out!

You have a delicious fizzy drink and a treat to wear!