Cute New Year's Drink for Kids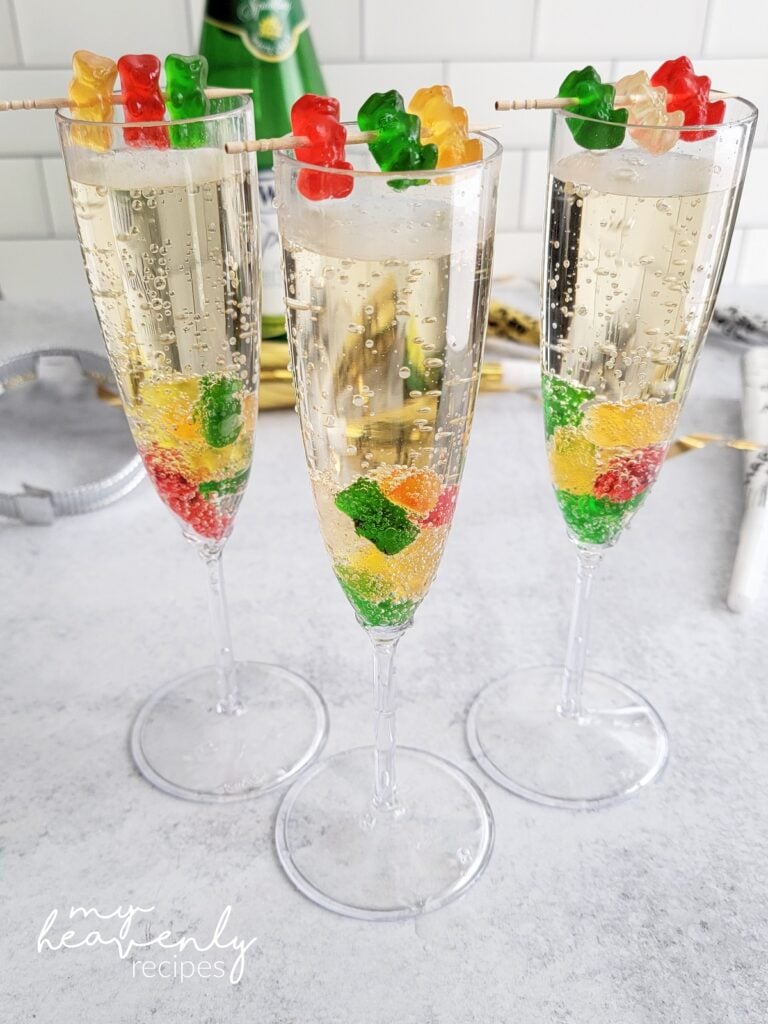 Make these fun little mocktail drinks for the kids to feel fancy on New Year's Eve! Also, try our cotton candy mocktails, and ring pop mocktails for the kids!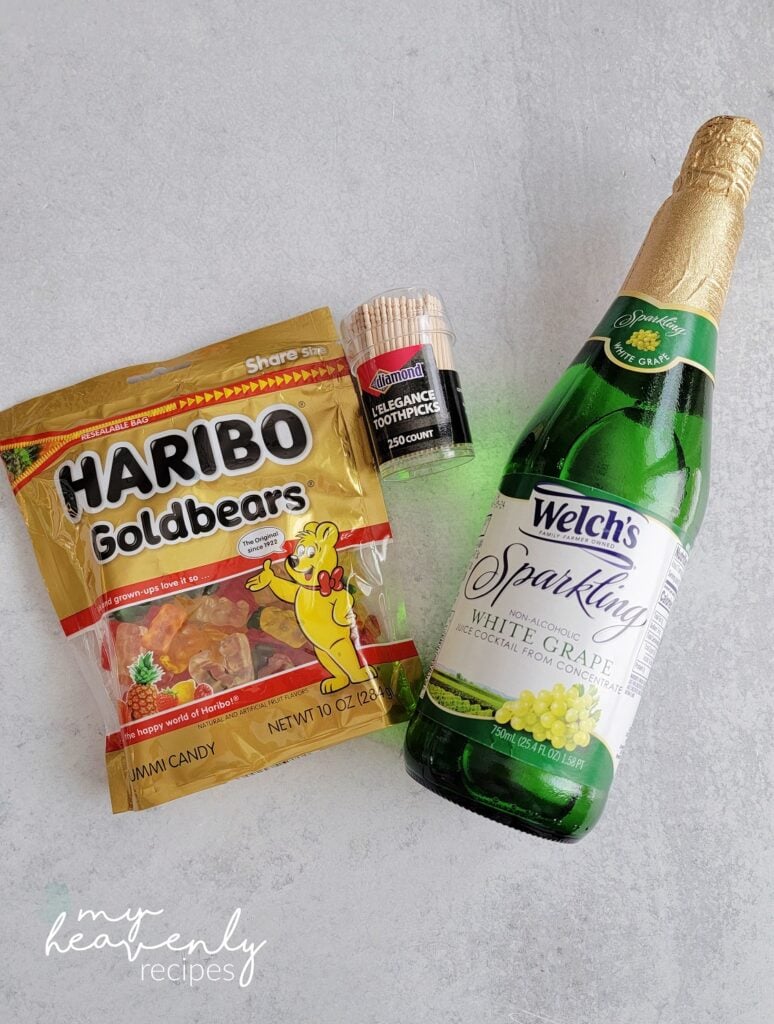 You only need three things to make these: toothpicks (the ones with a non-pointy edge), gummy bears, and a sparkling juice. Next time, I would use the Albanese softer gummy bears as these are a bit harder to chew.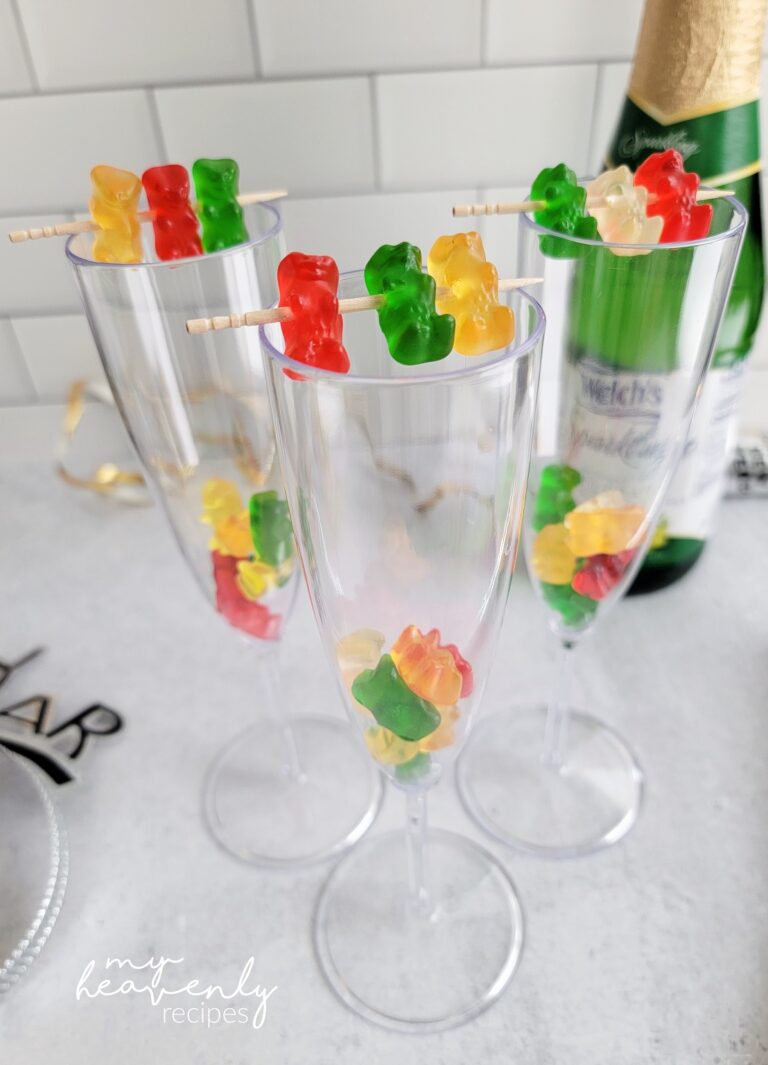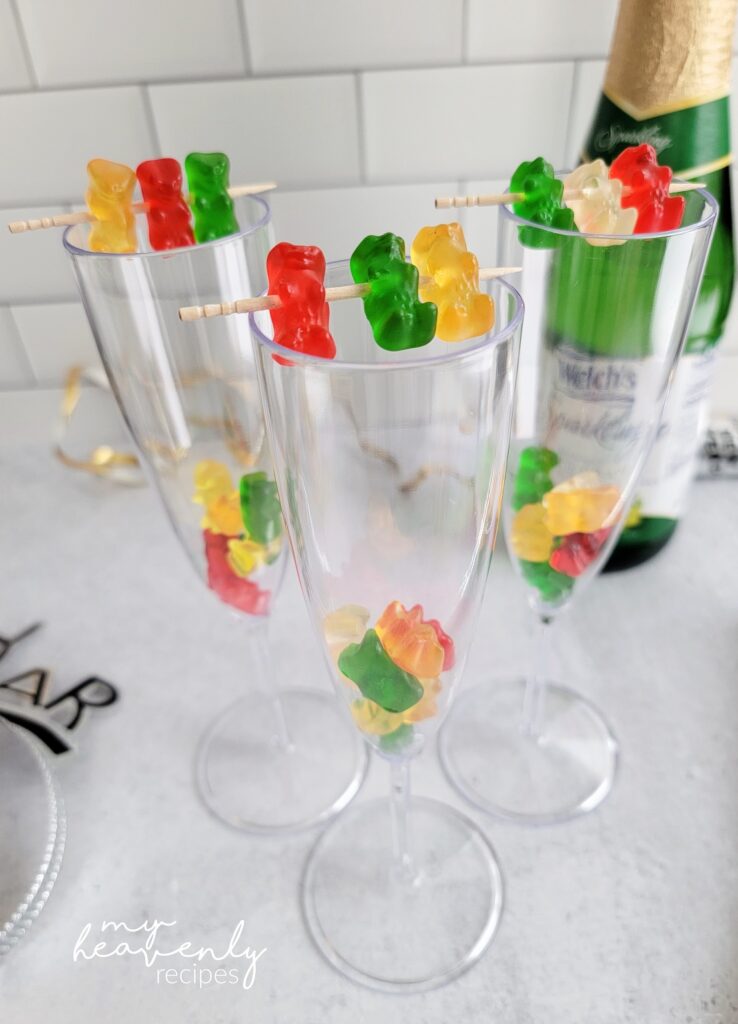 Be mindful of the age of children you give these to as we don't want anyone to choke! I found the plastic champagne flute cups at Target but I heard Dollar tree sells similar ones.
Gummy Bear Drink
Ingredients
Gummy bears

Albanese ones recommended (much softer)

Welch's Sparkling grape juice

Or Martinelli's Apple sparkling juice
Instructions
Add some gummy bears to the bottom of the glasses.

Stick 3 gummy bears through a toothpick.

Pour the sparkling juice into the glasses and top with the toothpick!
Notes
This is not recommended for children under 4 as the gummy bears could be a choking hazard.