This post may contain affiliate links, read our
Disclosure Policy
for more information. As an Amazon Associate I earn from qualifying purchases, thank you!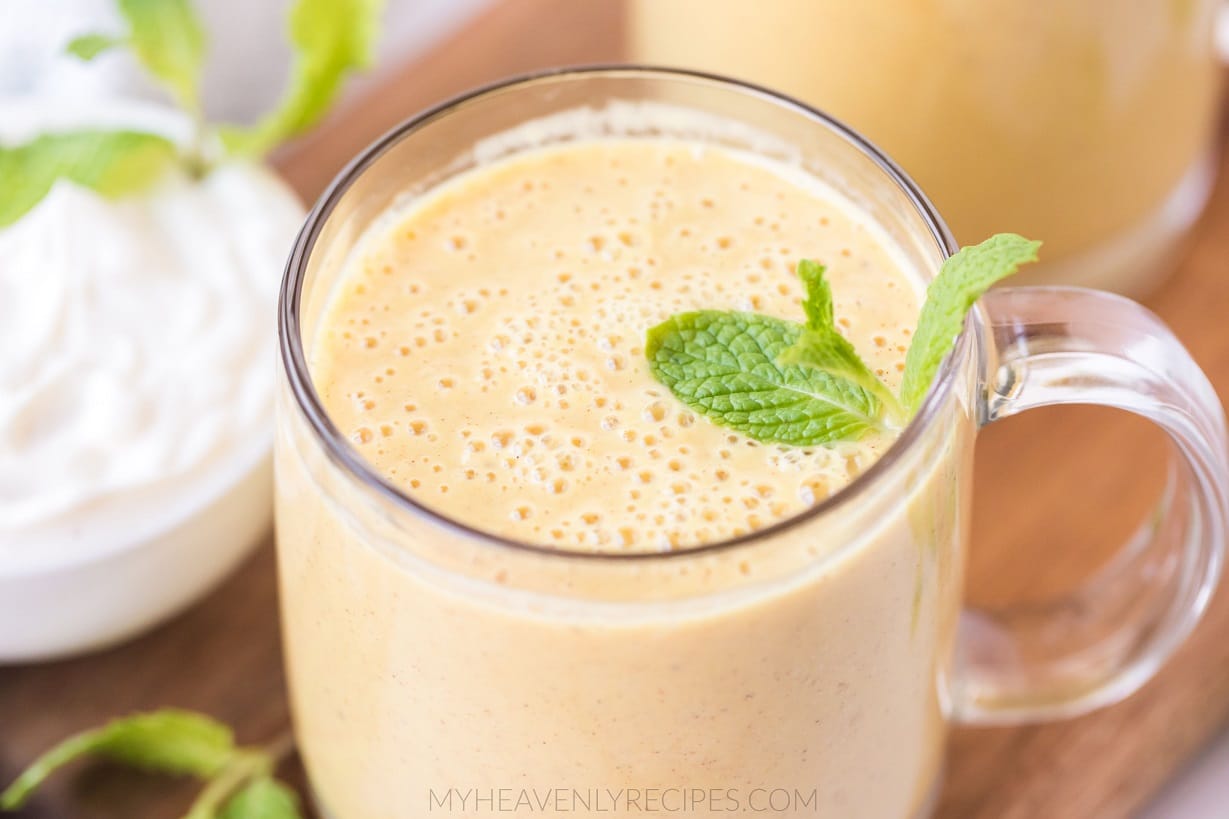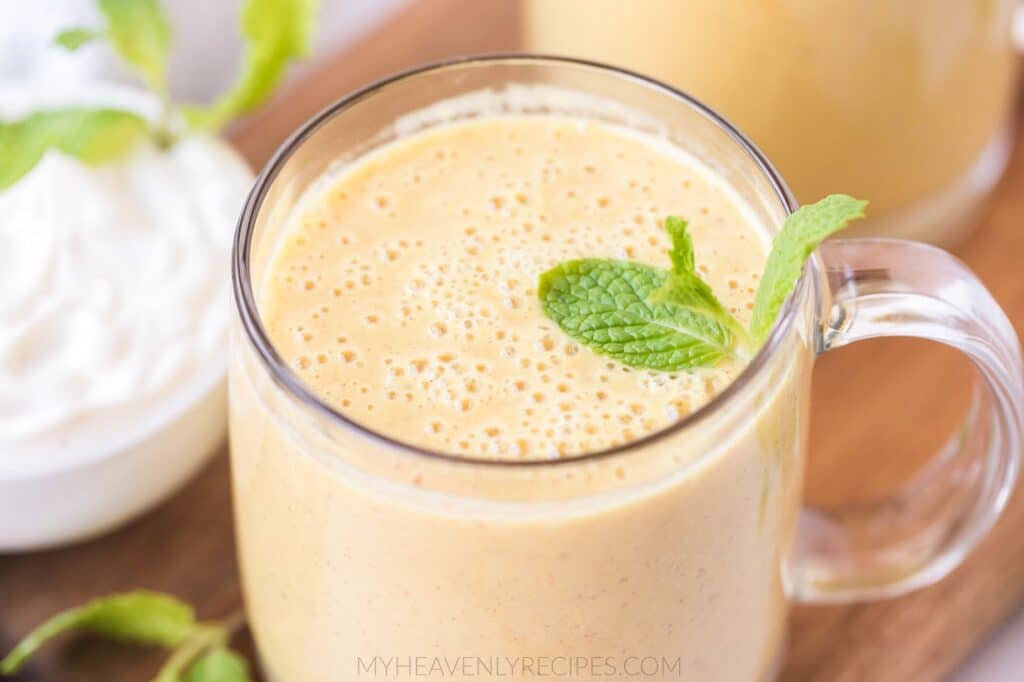 Make this delicious banana smoothie at home, it is delicious!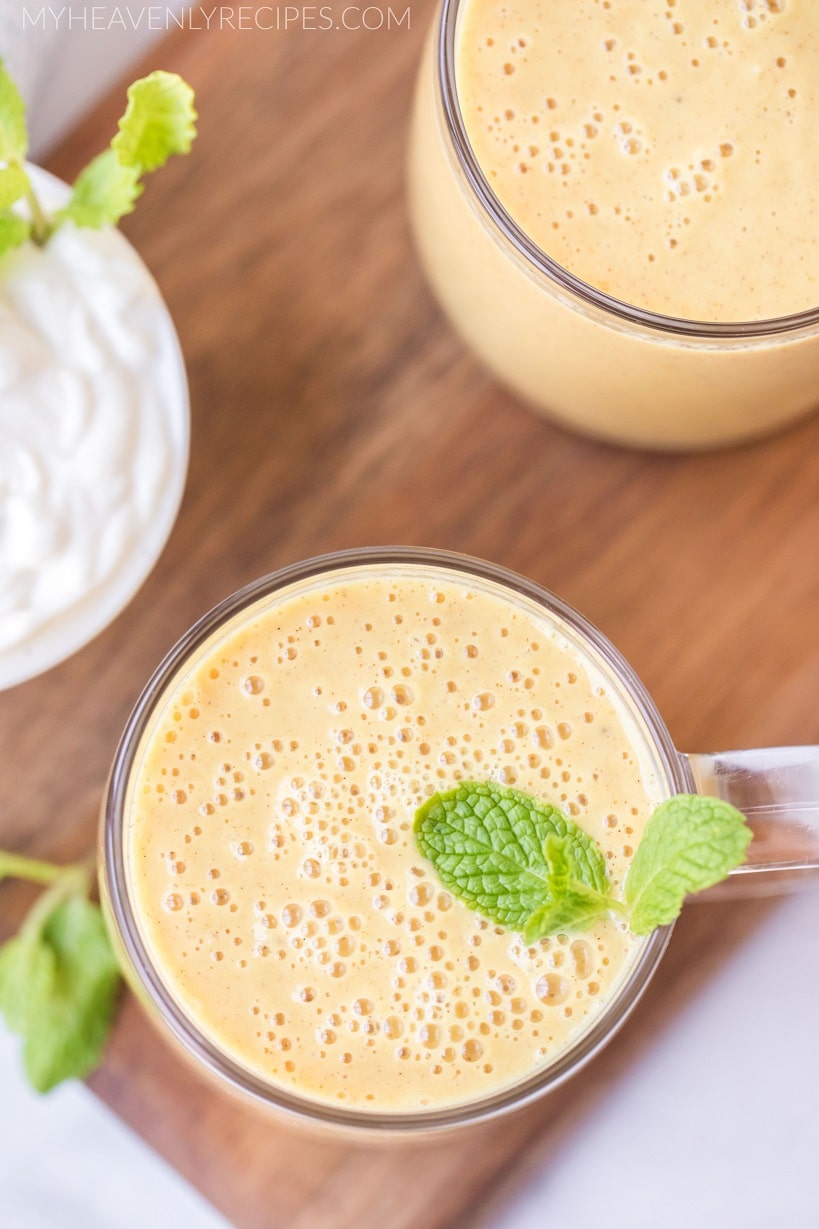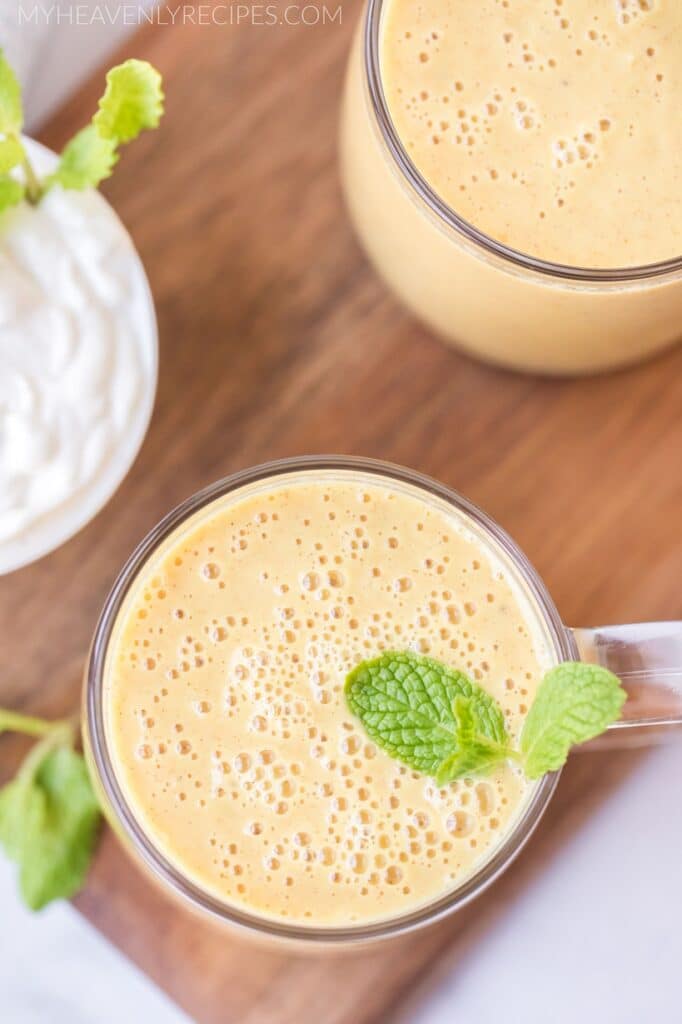 FAQs
Can I add additional ingredients into my banana smoothie?

Because smoothies are very versatile in general, there are several additional ingredients or substitutions that will work for this banana smoothie. However, this banana smoothie recipe has more of a tropical flavor, so I wouldn't recommend adding in chocolate or even peanut butter.
Some great additions include other complimentary fruits such as: peaches, mangoes, and strawberries. You can also add in green leafy vegetables such as spinach, kale, or swiss chard.
Some other ingredients that I prefer to add are protein power, collagen powder, and flax seed for their added health benefits. You could also add in chia seeds as well, but it will thicken up your smoothie when added.

Do the ingredients have to be frozen?

I recommend including frozen ingredients because without the frozen element, you're simply left with a banana drink. That's not to say that isn't delicious and creamy, and if you don't love a thick, frozen smoothie then you can always prepare your smoothie that way. If you don't have any frozen ingredients on hand, you can always make your smoothie with about 1 cup of ice to give this banana smoothie a frozen texture.

Are banana smoothies good for you?

This banana smoothie is low in fat and high in nutrients. Bananas are naturally packed with vitamin C, magnesium, and potassium. You will also get extra protein from the Greek yogurt. The fresh orange and orange juice included in this smoothie are high in vitamin C and antioxidants. Pineapples are also loaded with nutrients, antioxidants, and enzymes that help with digestion. This is a great nutrient rich and low-fat smoothie.

Storage Instructions
This banana smoothie is best when consumed fresh, but it can be stored in the refrigerator for one additional day.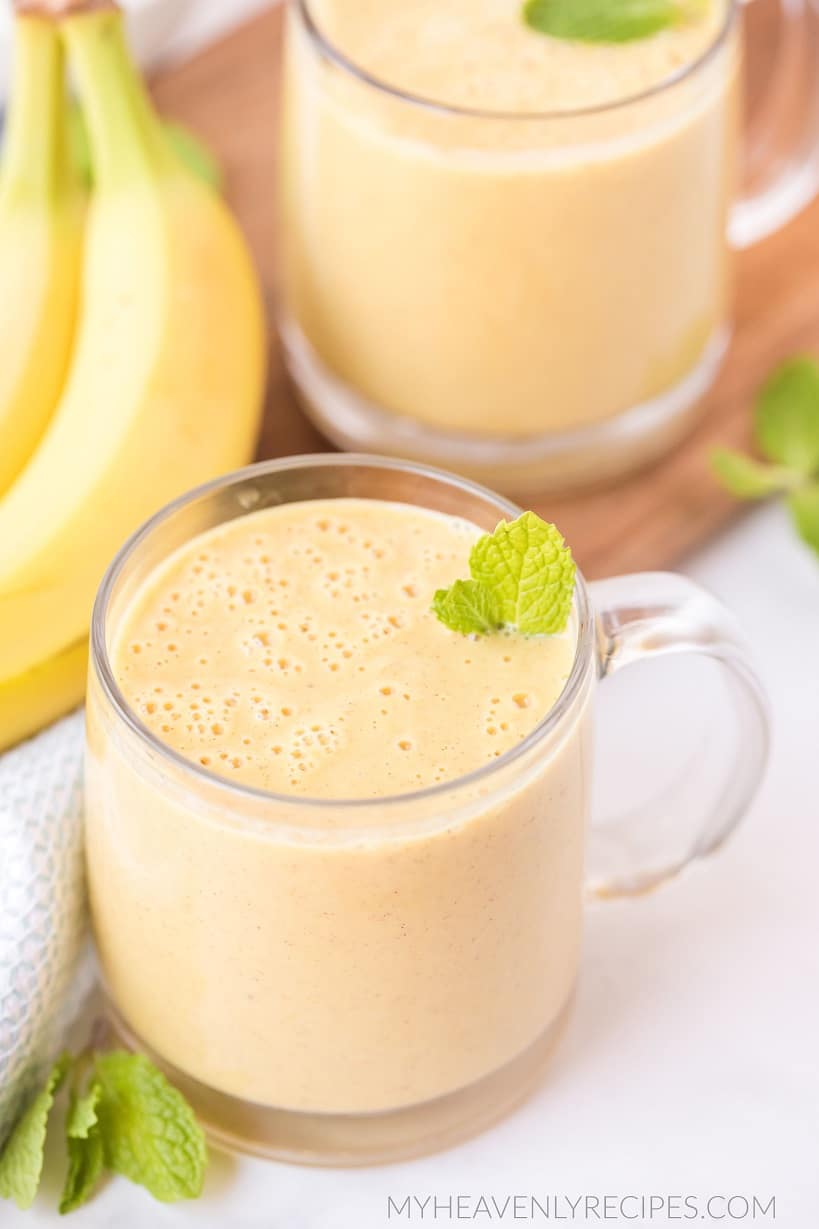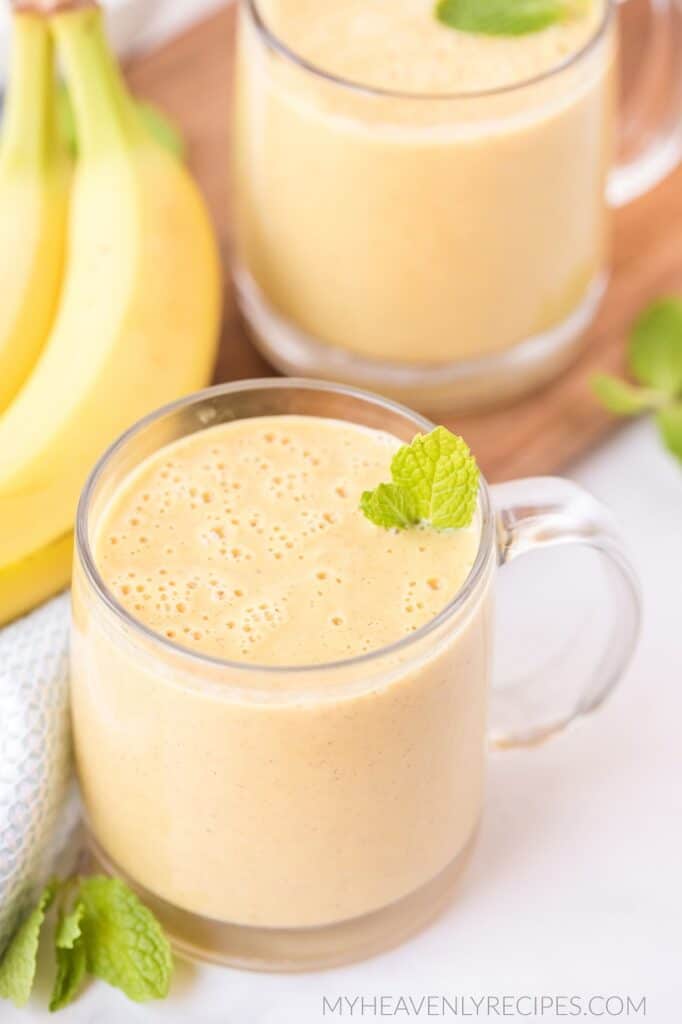 Banana Smoothie Recipe
Ingredients
– 1 orange

peeled and quartered

– ⅔ cup vanilla Greek yogurt

– 2 bananas

sliced and frozen

– 1 cup pineapple

frozen (you can also use fresh or canned)

– ½ cup orange juice

you can also use water or milk

– ¼ tsp cinnamon

– Mint

optional garnish
Instructions
Place the ingredients in the order listed inside a blender.

Blend until smooth. Add in more orange juice as necessary.