How to Tie Dye Easter Eggs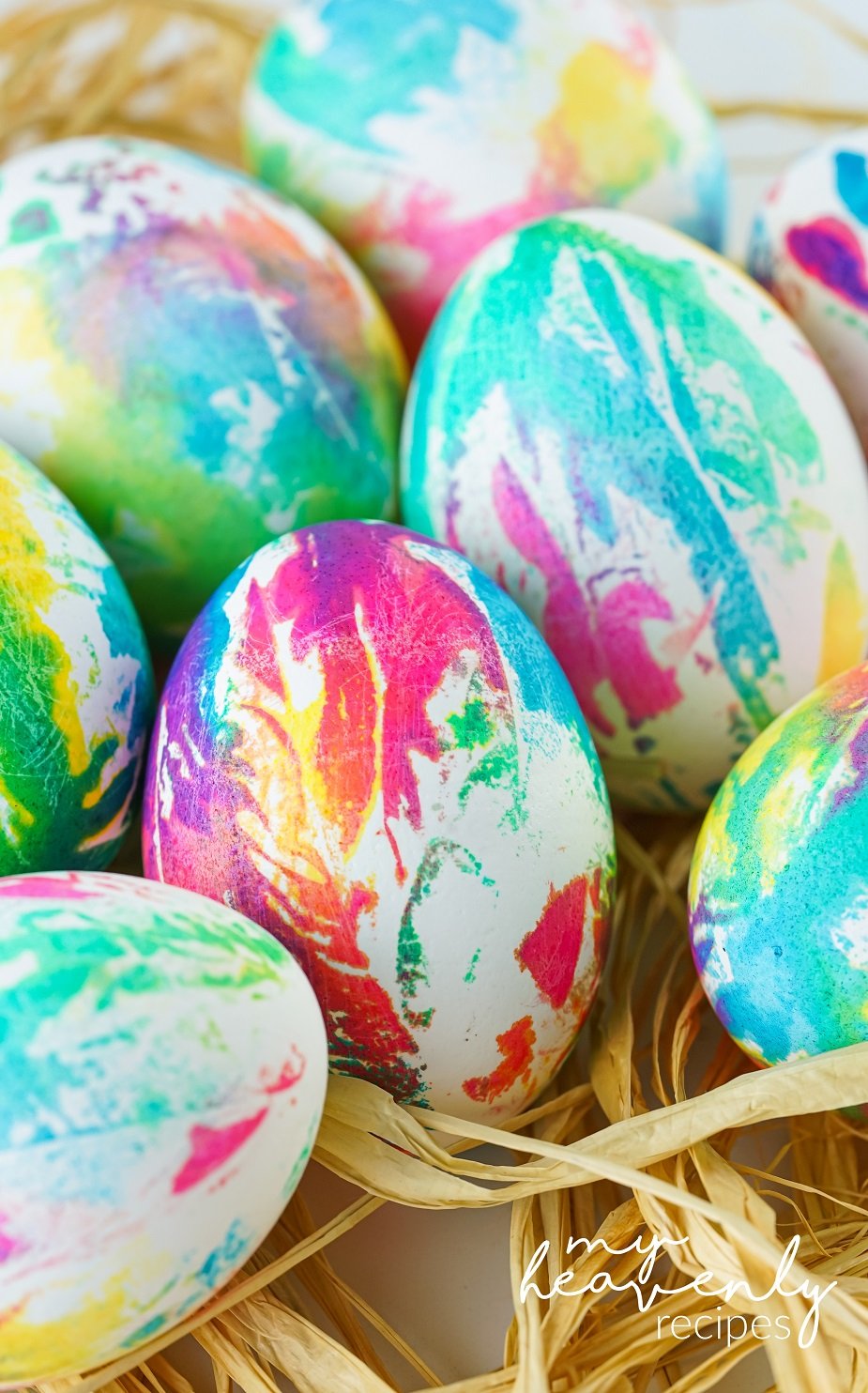 If you're looking for a fun and unique way to decorate your Easter eggs this year, try tie-dye! It's so fun to do and the end results turn out AMAZING. My son was blown away with the results. Make sure to also try our koolaid easter eggs method too!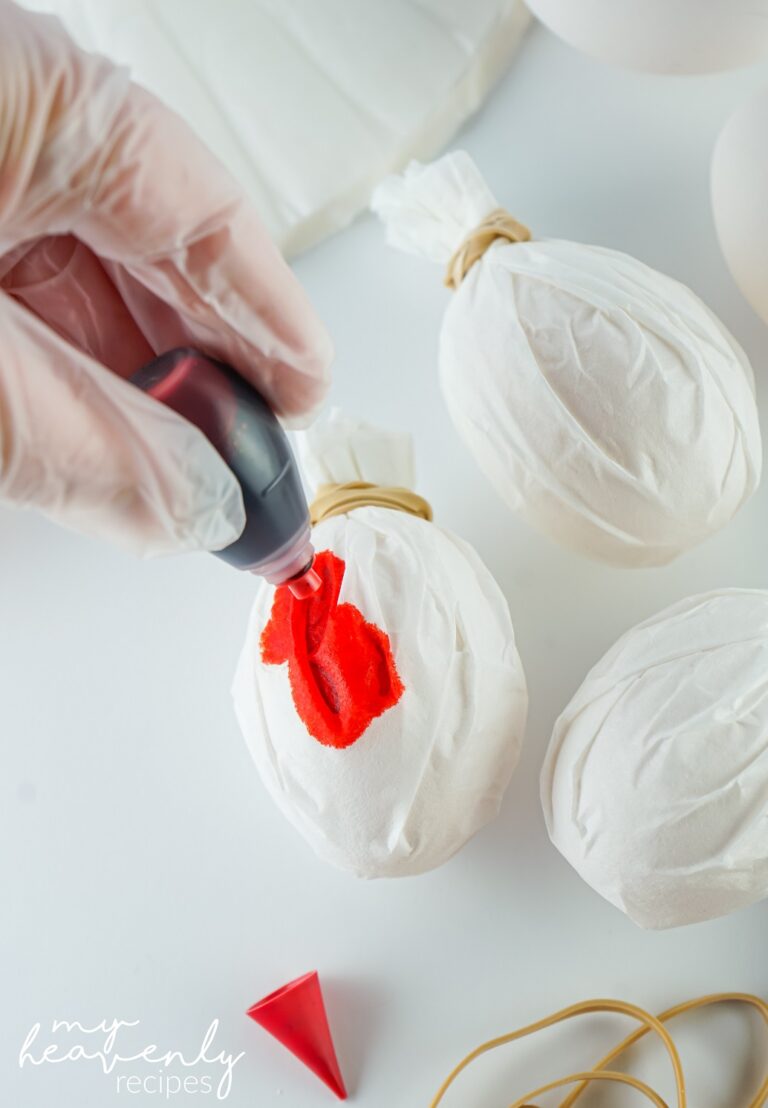 What do I need to make tie dye eggs?
Boiled Eggs
Coffee Filters
Water Based Food Coloring
Rubber Bands
Paper Towels
Rubber Gloves – Saves huge messes!!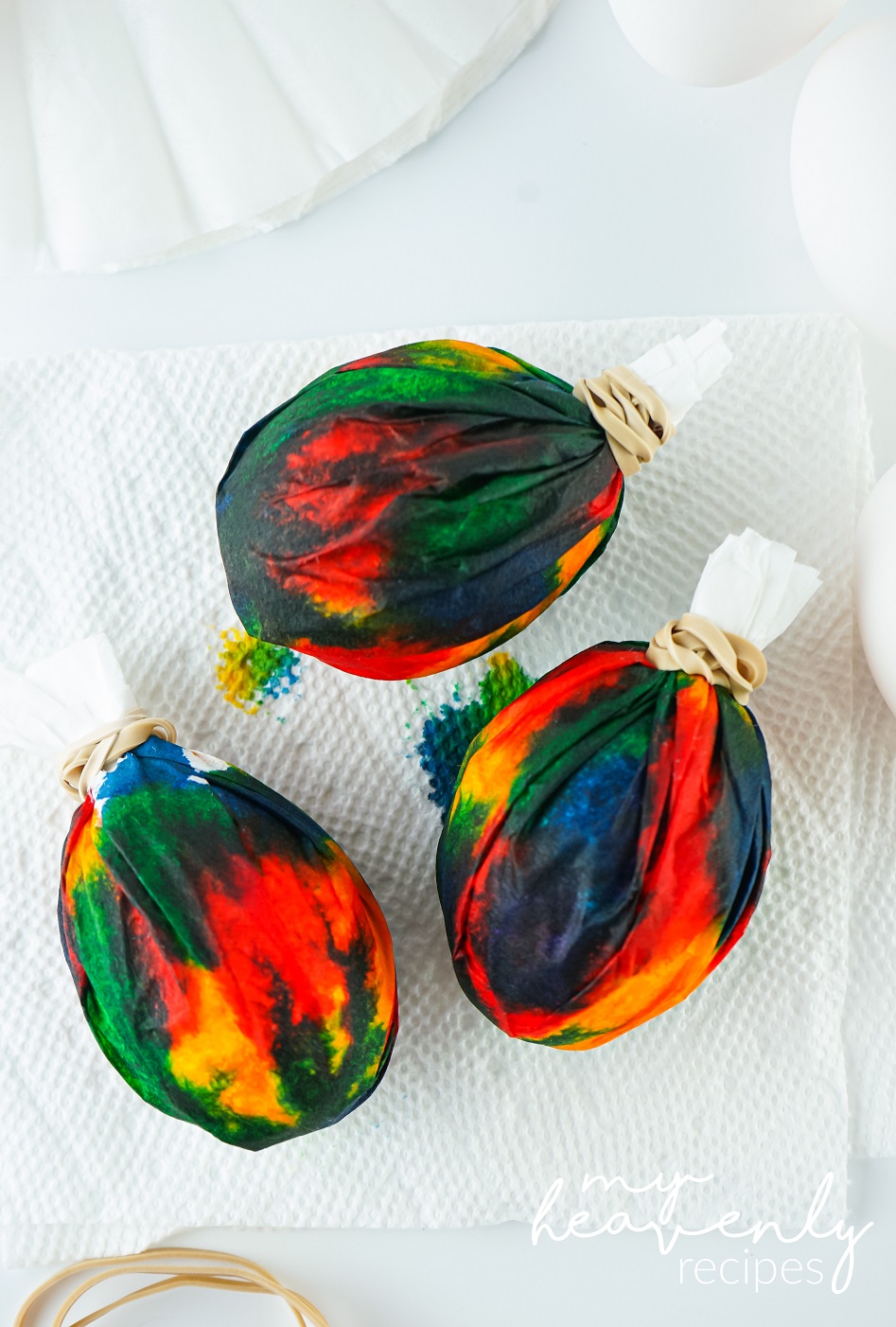 The eggs looked the coolest with using at least 4 colors!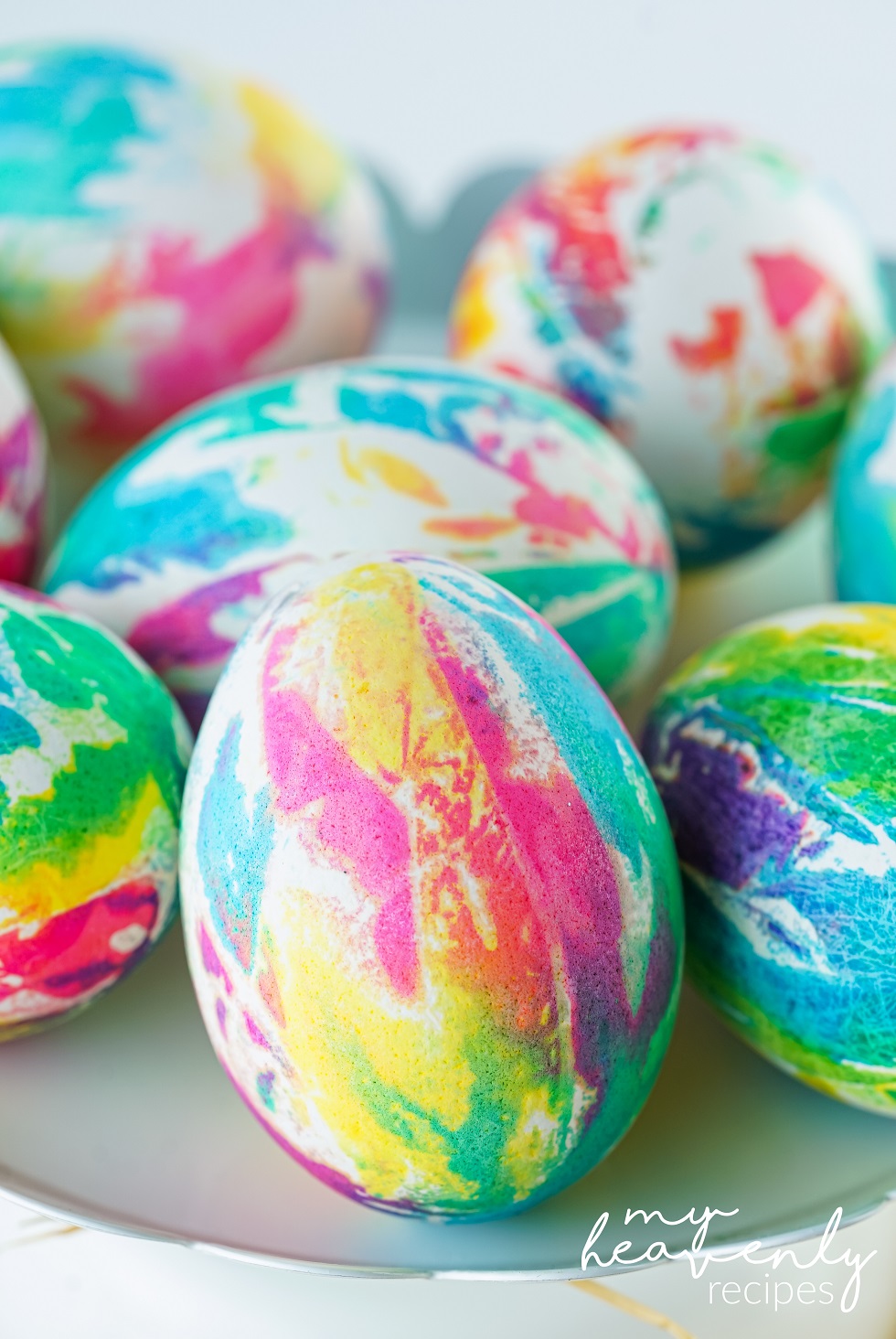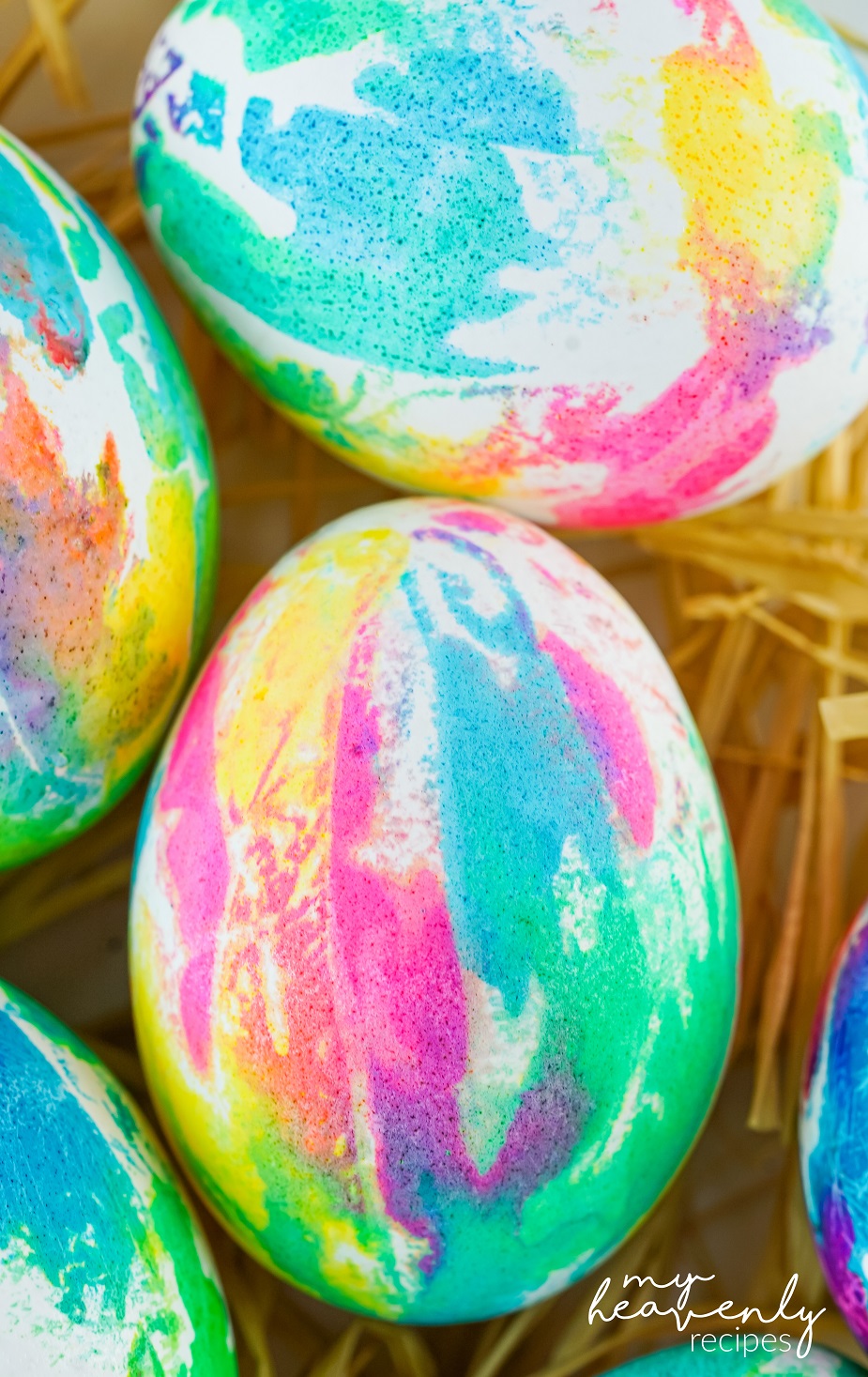 Tie Dye Easter Eggs
Ingredients
Boiled Eggs

Coffee Filters

Water Based Food Coloring

Rubber Bands

Paper Towels

Rubber Gloves

optional
Instructions
Get one coffee filter out and put an egg in the middle of it. Wrap it tightly twisting the top and secure it with a rubberband.

Get rubber/plastic gloves on if you don't want your hands stained!

Grab your food coloring bottles and make little drops all over the coffee filter. Use one color at a time. The colors will spread a bit so you don't need too much.

Place the egg on a cookie sheet (or whatever surface you don't want stained) and let it sit for 4-5 minutes.

Carefully unwrap the eggs and use a paper towel to pat them dry.

Put the eggs in an egg carton and let dry for 10-15 minutes.