So it is probably no surprise to most of you, but, I enjoy a good wine. If you do too, this Wine Bottle Craft is right up your alley!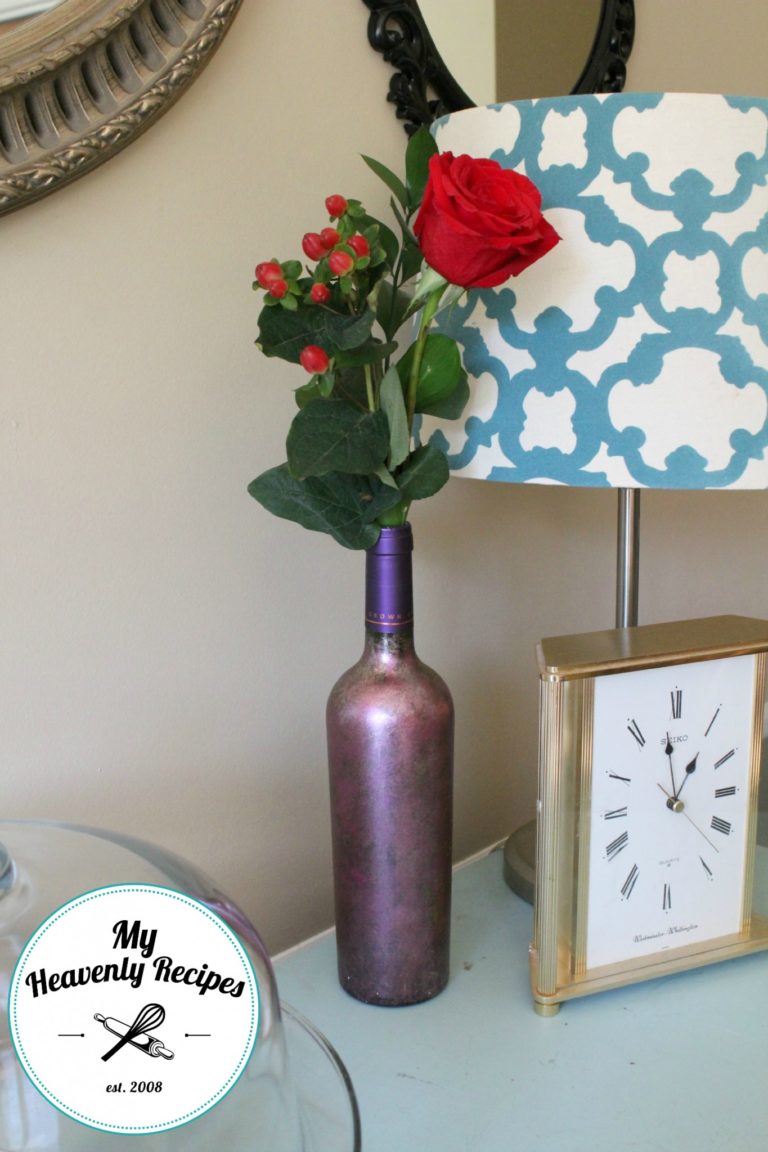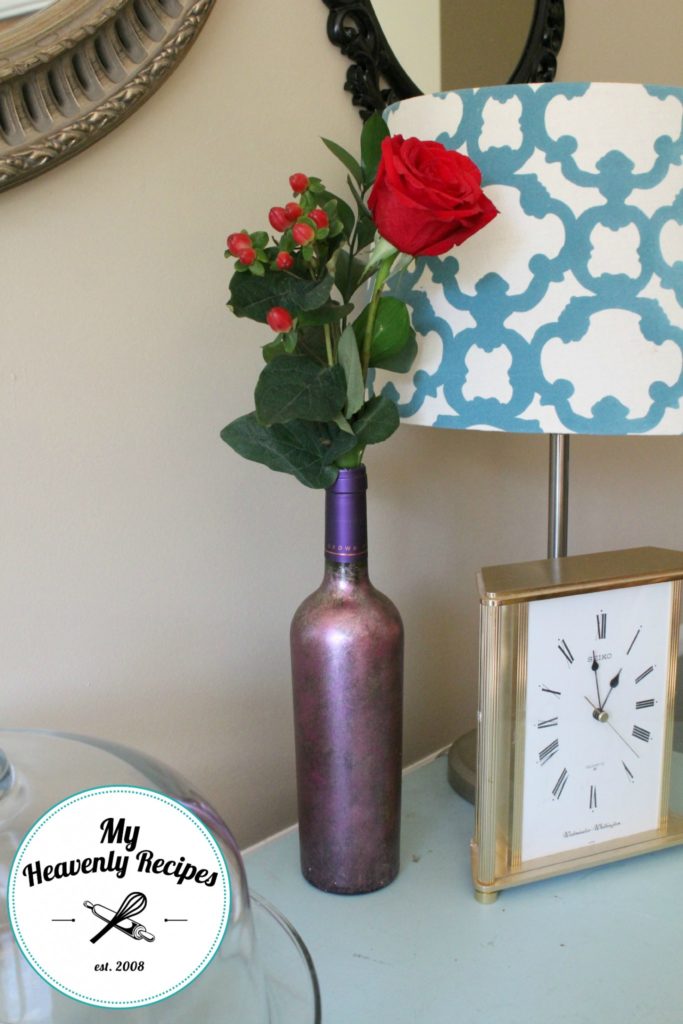 I began drinking wine a few years ago and would enjoy sipping on Bully Hill, Sweet Walter Red. Now that my taste buds have "matured", if you will, I can't really drink anything that sweet anymore. When the Hubby took me to try out Carlos & Johnny I ordered a glass of Castello del Poggio Moscato. It's a light sparkling white wine that's fruity and a hint dry. I LOVED it. So much so I had the waiter jot down what the wine was so that I could begin my hunt 😉
Now I've taken a break from drinking wine for now, but, I'll be back!
With me being on bed rest from my foot surgery I'm finding myself doing more craft projects and giving more DIY type gifts. This year I'll be giving out a few bottles of wine, but, will not be giving the boring old bottle. What I'm doing is really painting a few bottles that will coordinate with a few of my friends homes. For the majority I know what my friends like as far as wine goes, so I'll remove the label and write a hand tag of what it is.
If I'm giving a bottle of wine to a friend that I know she hasn't tried before I'll be saving the tag and giving it to her so that she can find the bottle in stores if she decides to make a purchase of her own. For me  if I see the tag I remember if I like the wine or not…I know I'm a visual person, K?!?
I love to see what you are creating in your homes! Be sure to share your projects with me on Facebook, Twitter and Pinterest.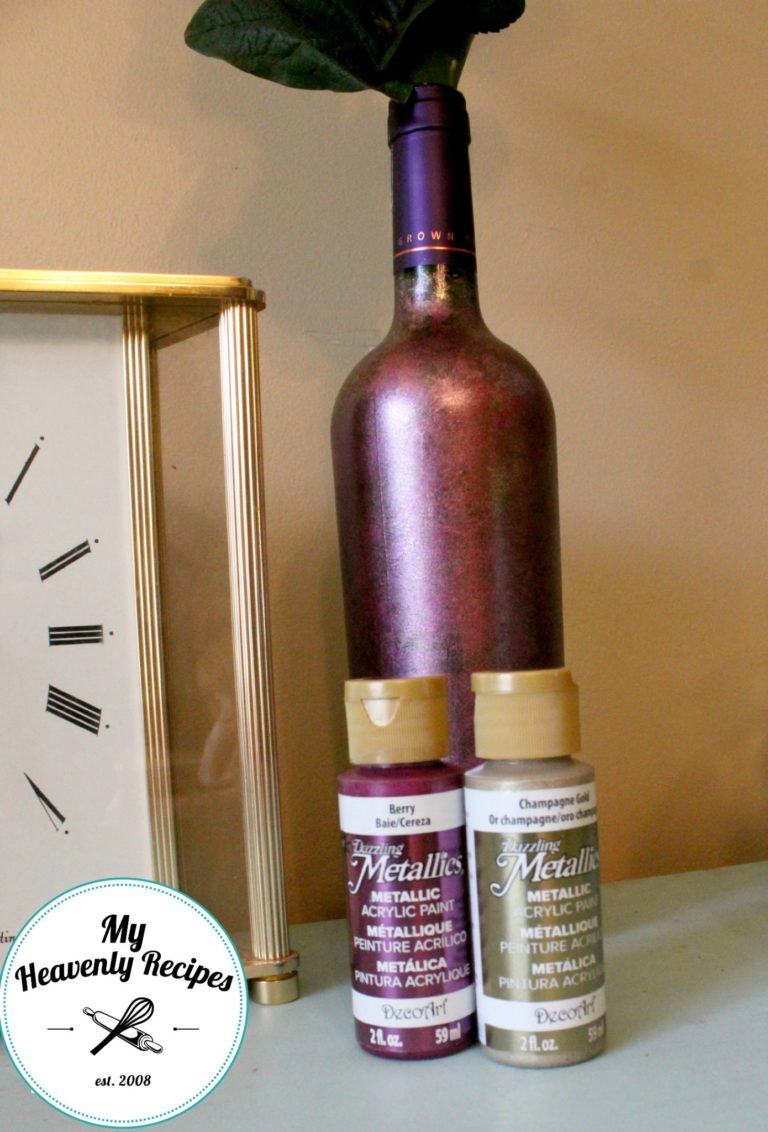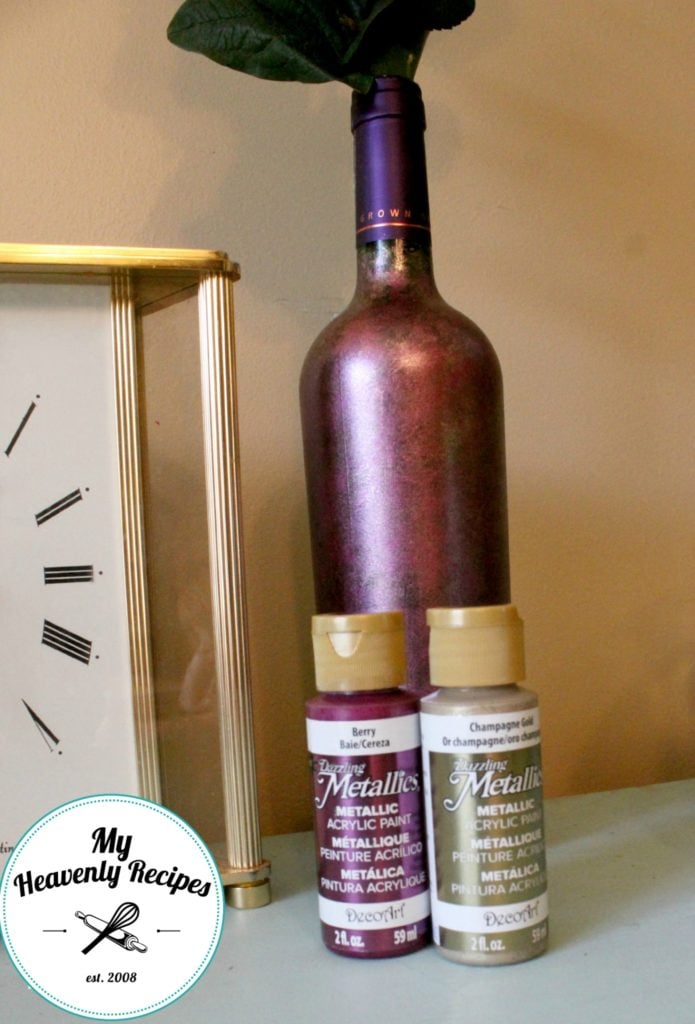 SUPPLIES
DIRECTIONS
*You can recreate this project with different colors. Be sure to use the dark color as your base and the light color on top.
Tear off a piece of tissue paper the size of your hand.
Wad it up into a ball.
On a paper plate (or similar) place a quarter size amount of the darker color.
Take the tissue paper and very lightly dip into the Dazzling Paint and dab onto the wine bottle, repeating the process until the entire bottle is covered in the darker paint.
Once the dark color has dried completely, repeat the process with the lighter color
If the wine bottle is empty you can display using flowers, branches or any type of other decor.
CHEERS my friends 😉