You ladies (and gents) are impressive! Because of my Cinnamon & Sugar Pretzel Recipe and the Facebook Video ya'll have been blowin' up my website! Thank you for the <3.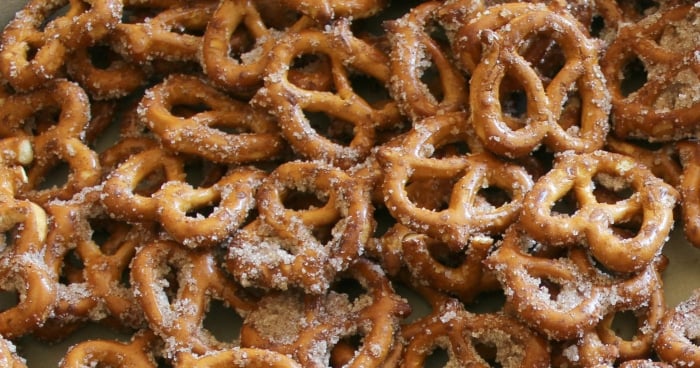 Now I realize that these Cinnamon & Sugar Pretzels make a great gift and one of the reasons that I created the video. I love this recipe for many reasons:
It's inexpensive to make
Leaves my house smelling amazing
Can make now and nibble on when guests arrive
A quick last minute (uh-oh) gift
So I created a little freebie for ya'll – Cinnamon & Sugar Pretzel Gift Tags!
To PRINT these tags CLICK HERE!
If you will be gifting these Cinnamon & Sugar Pretzels for a gift they will look so cute in these jelly jars and the above tag. Now if you want to take it one step further and share this recipe with others I invite you over to print off the Cinnamon & Sugar Pretzels Recipe Card. This would be a great gift to give to someone by starting their recipe book for them. Whether that's for the new home owner, a college student or a child learning to cook 😉
Looking for more FREEBIES to turn into gifts? How about…