This post may contain affiliate links, read our
Disclosure Policy
for more information. As an Amazon Associate I earn from qualifying purchases, thank you!
This FREE Thanksgiving printable, "Eat, Drink & Be Thankful" is perfect for displaying in your entry way, kitchen, buffet table, or on your Thanksgiving table!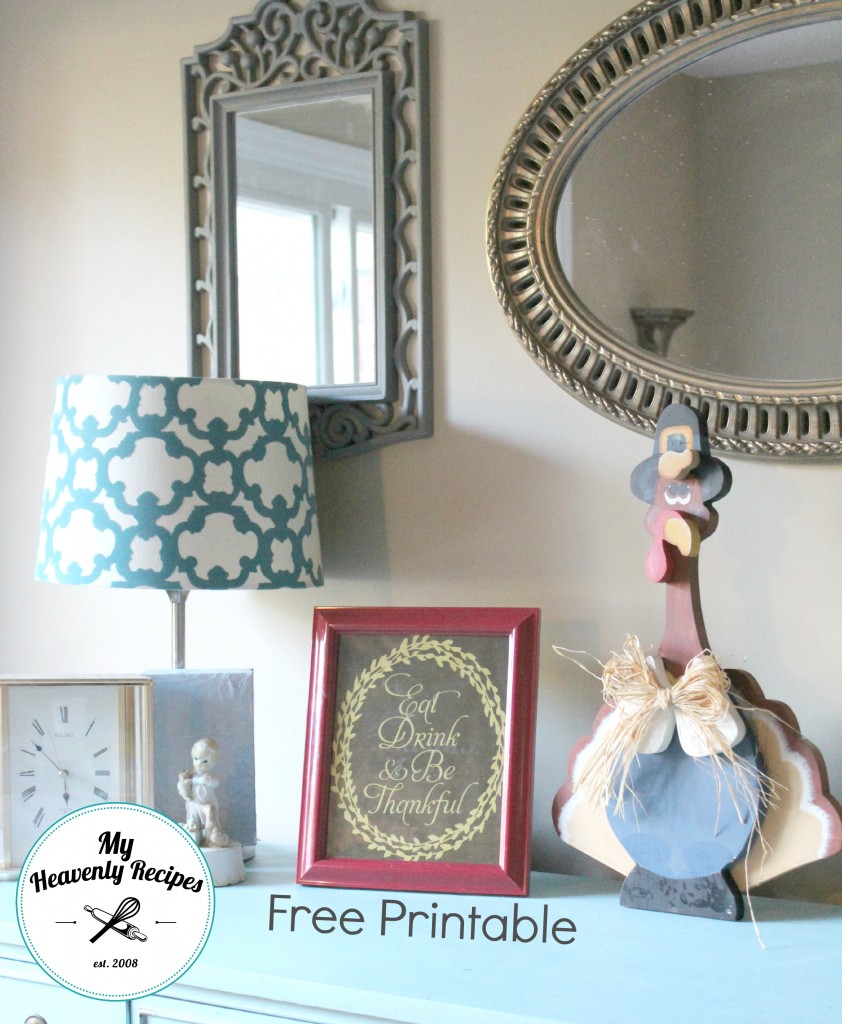 You guys, I have said it before and I'm going to say it again…I love
free printables
! They are such a quick and easy way to bring a holiday or celebration into your home without spending money. I often place printables in a picture frame and display them on the buffet in the dining room, the antique piece in my entryway or on the countertop in the bathroom.
FREE Thanksgiving Printable
Today I am sharing with you a Be Thankful printable I made for our buffet for our upcoming Friends Thanksgiving. Our circle of friends at camp gather for a Thanksgiving Feast since we won't be together to celebrate during Thanksgiving. The campsite shuts down at the beginning of November and so we end up celebrating the weekend before Halloween.
Either this Thanksgiving printable is a super cute addition to the table and to remind everyone to Be Thankful for what they have because there are millions of folks who would give anything to be in our situation. We are blessed beyond measure to be surrounded by such great people at camp and in our life. These friends would drop anything without question to come to our rescue, to give to someone in need or to make children smile who wouldn't otherwise have presents for Christmas.
Alright, enough about those who I am Thankful for! Let's get you a FREE "Eat, Drink and Be Thankful" printable.
YOU GET A THANKSGIVING PRINTABLE!
YOU GET A PRINTABLE!
YOU GET A PRRRRRRINTABLE!
Sorry I've always wanted to pretend to be Oprah and give things away, but, all I can afford at the moment is a free Thanksgiving printable!
I love to see what you are creating in your kitchens! Be sure to share the recipes you found on MyHeavenlyRecipes.com with me on Facebook, Twitter, Pinterestand Instagram.
How to Get Your Free Thanksgiving Printable
1. Eat, Drink, Be Thankful Printable (<– Click that)
2. Once you click to the link right click and Save to your computer. Preferably on your desktop so it's easy to find.
3. Fire up your printer and print it off. If you don't have a color printer like myself, you can send it to a office supply store like Staples and pick it up in store.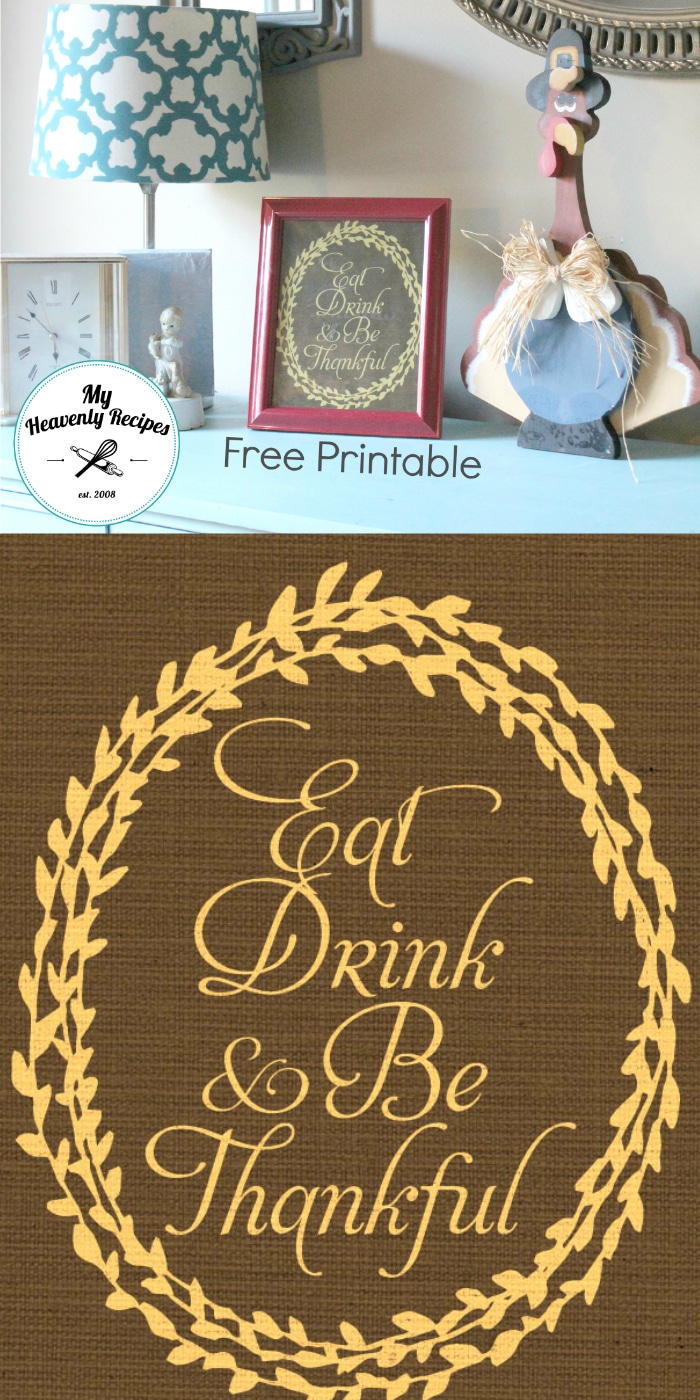 Be sure bookmark Submit a Recipe so that I can feature it on the site once you've completed this project! See you soon 😉
Enter your Name and Email Address Below to receive a email when a new recipe is published!
I PROMISE I won't sell your info to those scammer people!