This post may contain affiliate links, read our
Disclosure Policy
for more information. As an Amazon Associate I earn from qualifying purchases, thank you!
School Supply Storage
Back to school has started! Check out what Beanies came up with as her School Supply Storage in the Playroom!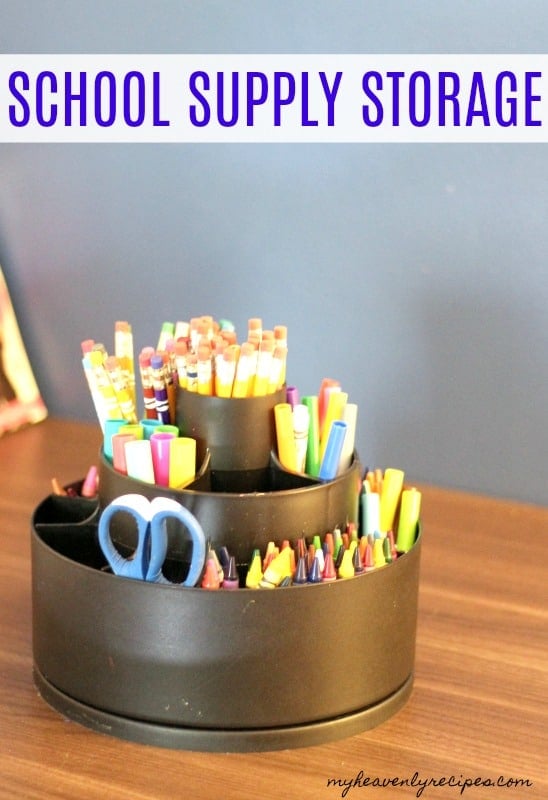 The older my kiddos get I'm finding myself trying to be prepared ahead of time. So when the school supplies are on sale I'm grabbing extras for the house and their homework center so that I am not having to pay full price a few months down the road. When I redid the playroom I had the intention of homework being done at the desk after they had snack time!
Now with one in the 4th grade and one heading into kindergarten I felt it was important to really buckle down on the homework center and also have them involved in cleaning up of the playroom and focusing on a nice relaxing space where all the supplies would be! Beanies felt the need to get involved and took on this school supply storage all by herself. Then being a blogger kid, she asked me to record her making it! I couldn't say no!
Check out Beanies below making her School Supply Storage using one of my Tool Turn-About from Pampered Chef.
If you have older children you can totally keep all the supplies out in a particular spot. But, being that we still have a almost 4 year old who likes to cut his hair when he sees scissors we will keep that up out of his reach!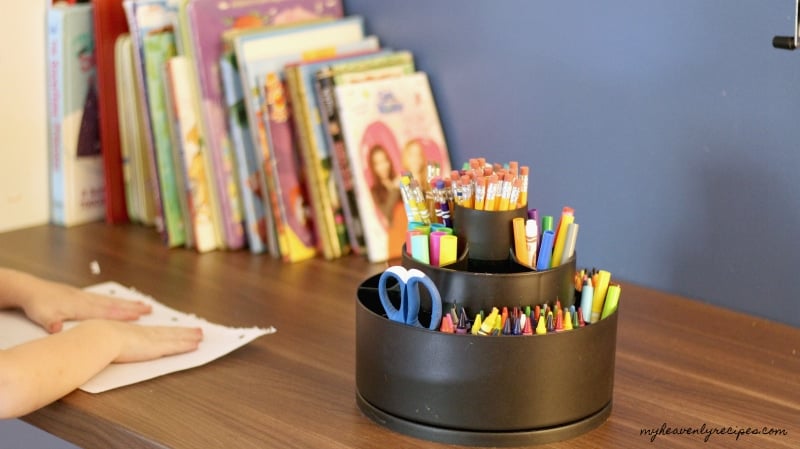 Now if you like this simple School Supply Storage solution check out our Upcycled Storage Box. It's a quick and easy way to upcycle a cardboard box into storage as well!