This post may contain affiliate links, read our
Disclosure Policy
for more information. As an Amazon Associate I earn from qualifying purchases, thank you!
How to get White Calcium Deposits off the Fridge's Water Dispenser Tray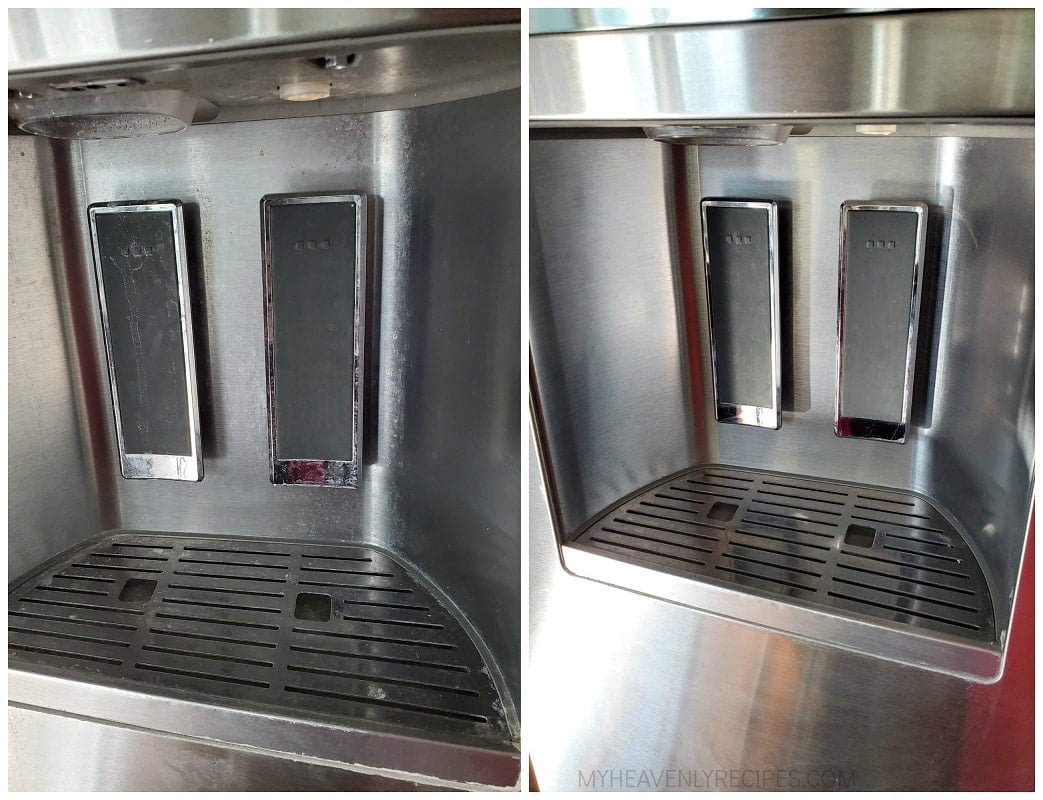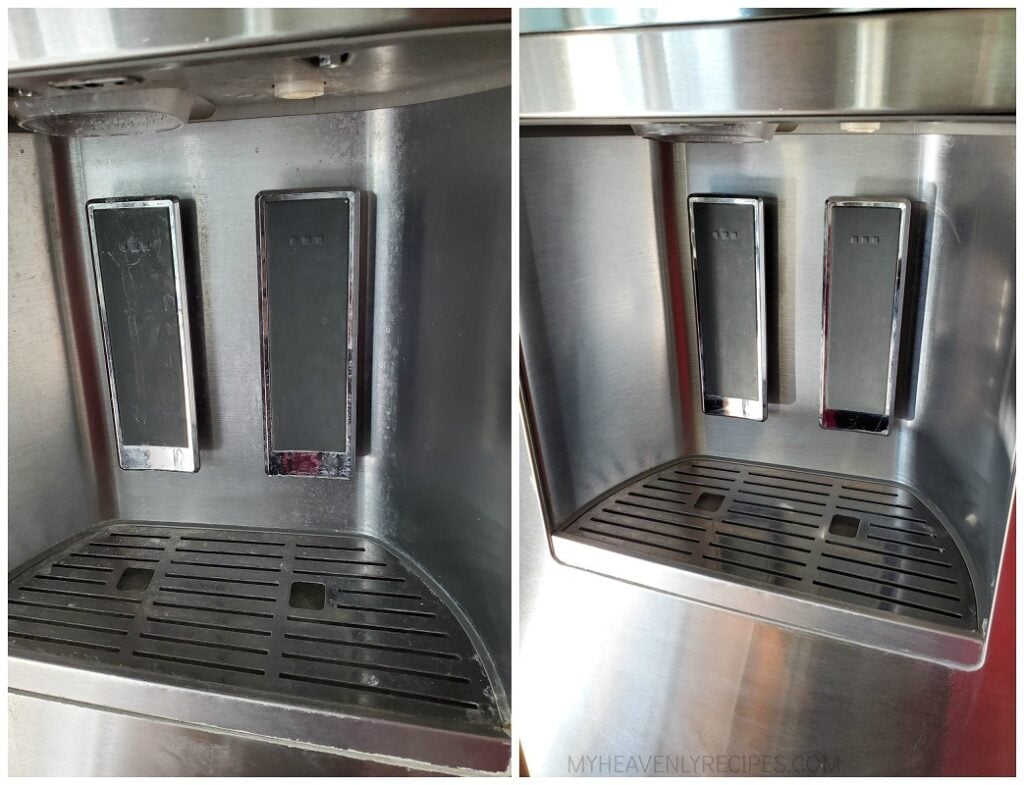 It's inevitable when you have hard water in your home to get built up white streaks and hard formations starting to form on your refrigerators water system. Not only is the sight hideous but you don't feel very clean getting your water there. Have no fear though! There's a simple and fast solution to get rid of it. (And you probably have all the supplies!)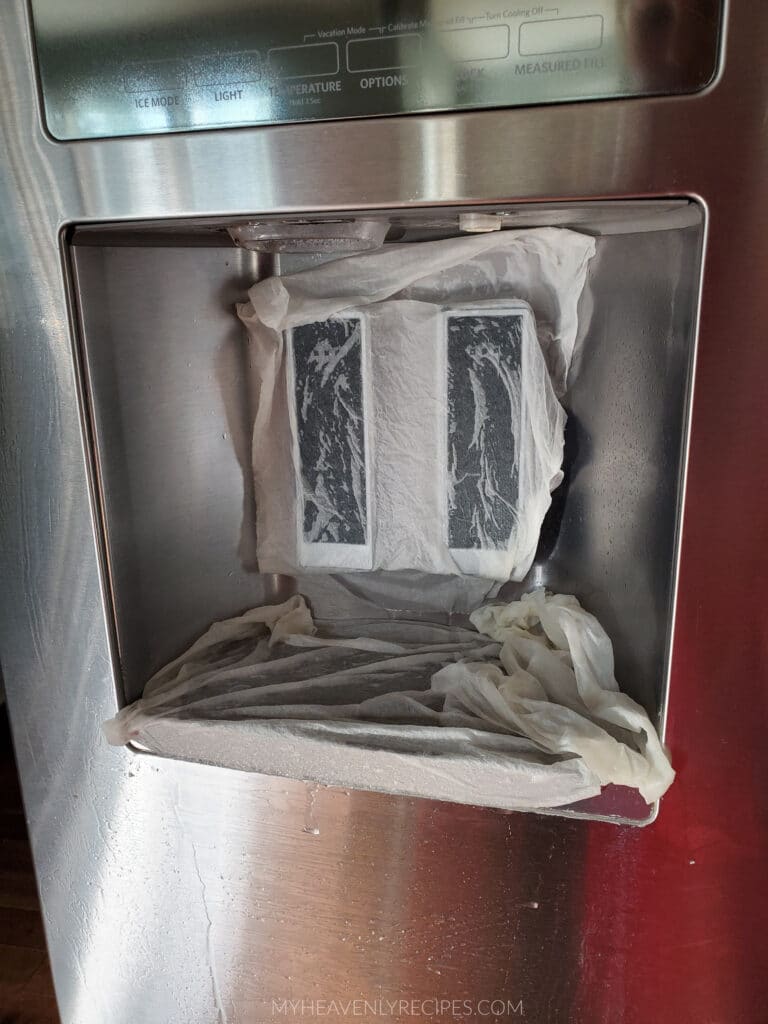 You will need white vinegar, paper towels, a lemon, toothbrush, and baking soda.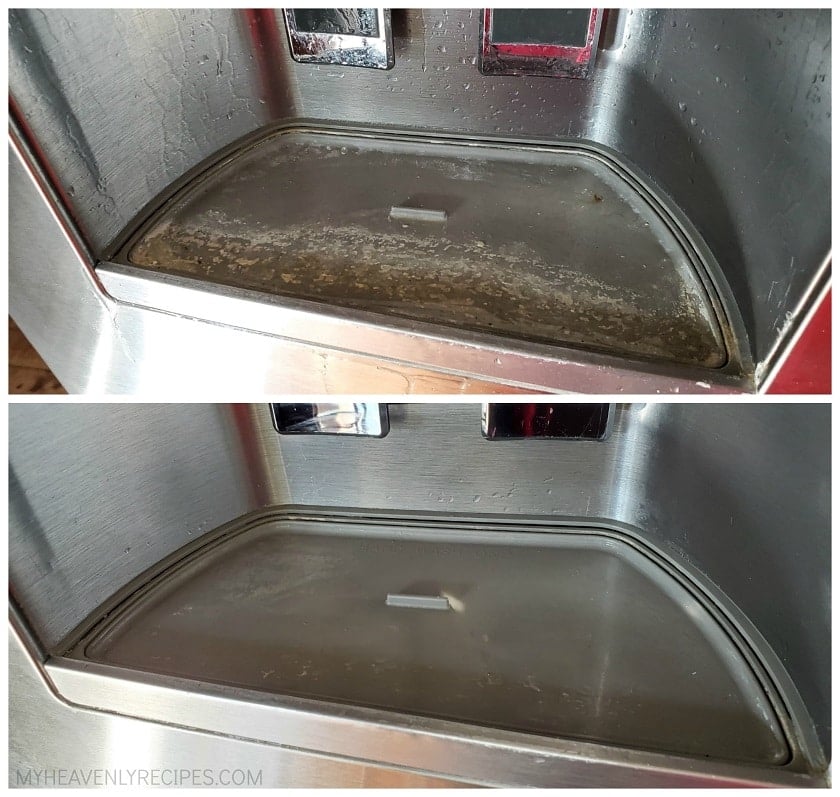 If the stains are newer you will probably only need to use the vinegar and lemon. But if the stains are older, you'll need a little elbow grease to get it gone! After I cleaned mine, I realized there were 2 pieces on the bottom that come off so double check to clean their too! You could just pour vinegar on a cookie sheet and let those sit for 5 minutes too.
How to Get Hard Water Stains off Fridge
Ingredients
1

cup

white vinegar

½

lemon

TBSP

Baking Soda

Toothbrush

or something to scrub with
Instructions
First things first, put your ice/water dispenser on LOCK so it won't work when you press on it! Pour your vinegar into a bowl then rip off 4-5 pieces of paper towel and set them in. Poke them with a fork so they all soak up the vinegar.

Squeeze a bit of excess off and drape the paper towels all over your water dispenser, pushing it against the walls to get them to stick. Some dispensers you can take off the bottom pieces and can soak that part too.

Take off and shine. If there are spots left, squeeze your lemon in a bowl, dip a toothbrush in it and shake some baking soda on top. Brush, brush, brush!

Wash off with water and dry.