This post may contain affiliate links, read our
Disclosure Policy
for more information. As an Amazon Associate I earn from qualifying purchases, thank you!
Looking for a simple Crayon Art that can be used to decorate the walls or given as a gift? This beautiful colorful canvas crayon art is easy for kids to do, great for adults and makes a perfect wall decoration.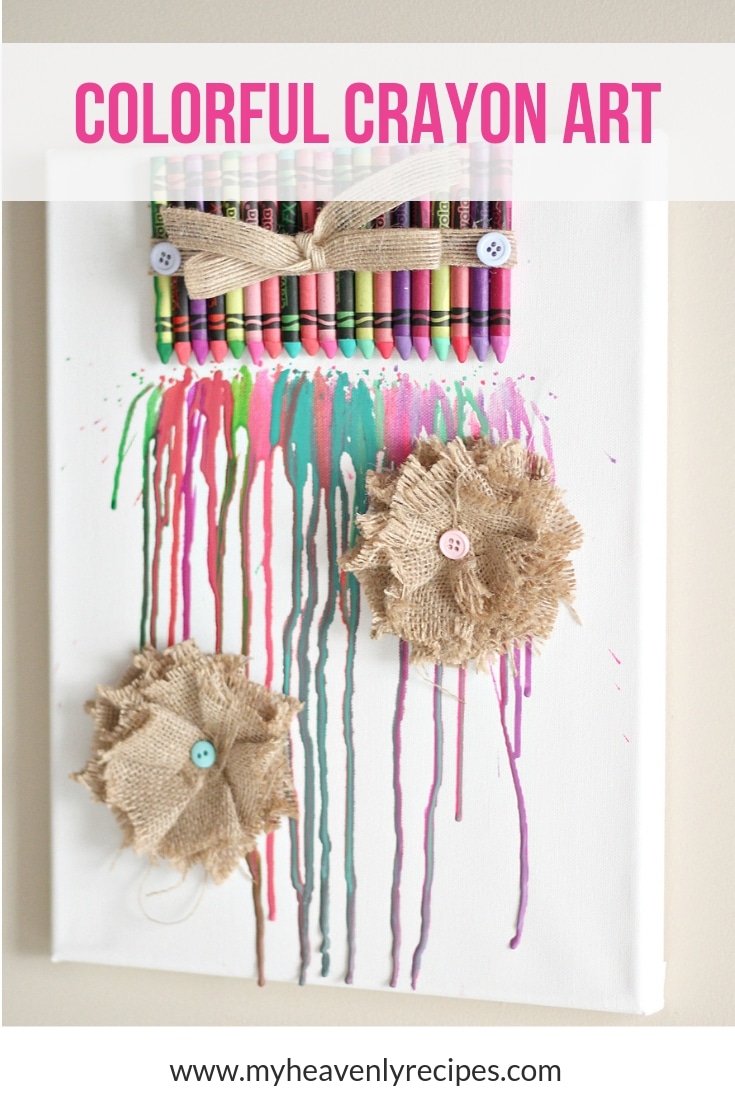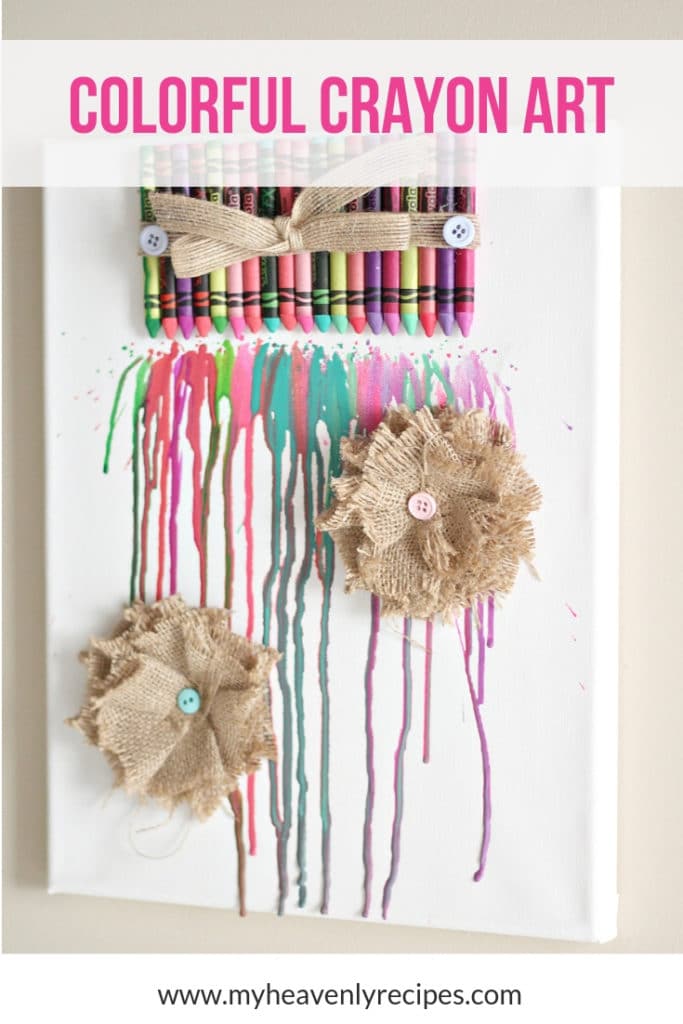 Crafting is a great past time. There are so many different types of crafts: Crafts for Kids, Crafts for Adults, and Crafts for Gifting. This Crayon Art is a craft that can fit into all of those.
How do you get crayons to stick to canvas?
While I am sure there are many ways to get the crayons to stick to the canvas, I have chosen one of the easiest ways. I prefer to use a hot glue gun. I find this is the easiest and most effective way to secure the crayons.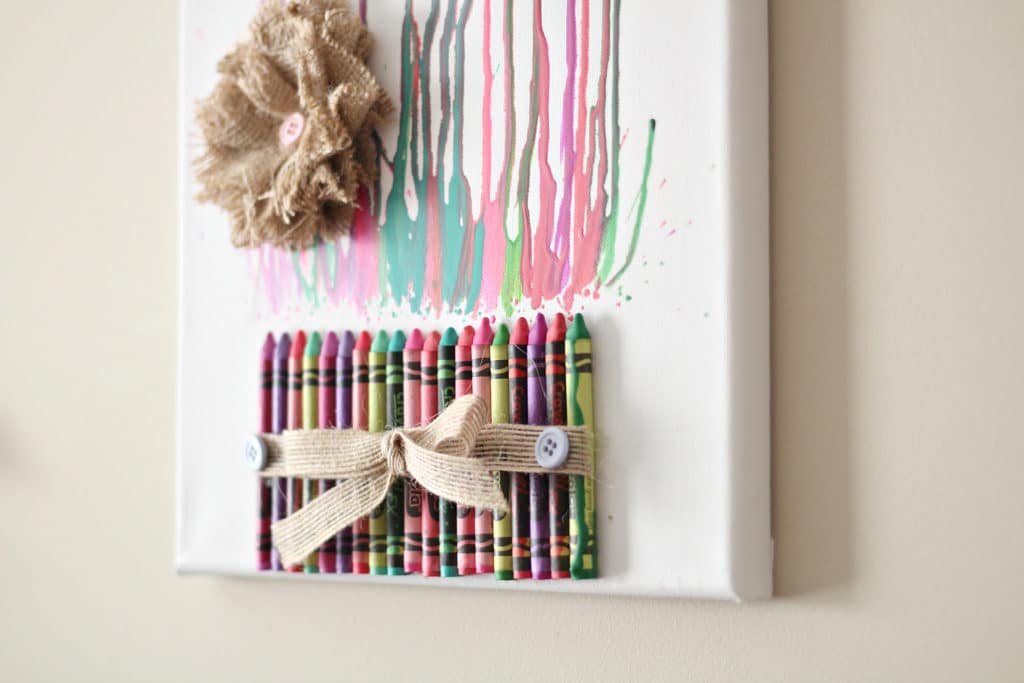 What can you do with crayons?
There are many different types of crafts that work using crayons. You can make this colorful crayon art canvas.
You can also take scrap pieces of crayons and melt them. When you pour it into a mold, you have new crayons.
Crayons can also be used to color wax when making candles.
Can you make paint out of crayons?
Yes, you can make paint from crayons. It is very easy. You can simply melt the crayons and paint with it. You can also, use the crayon in place of a glue stick in the hot glue gun and paint with the melted crayon that comes out of the glue gun.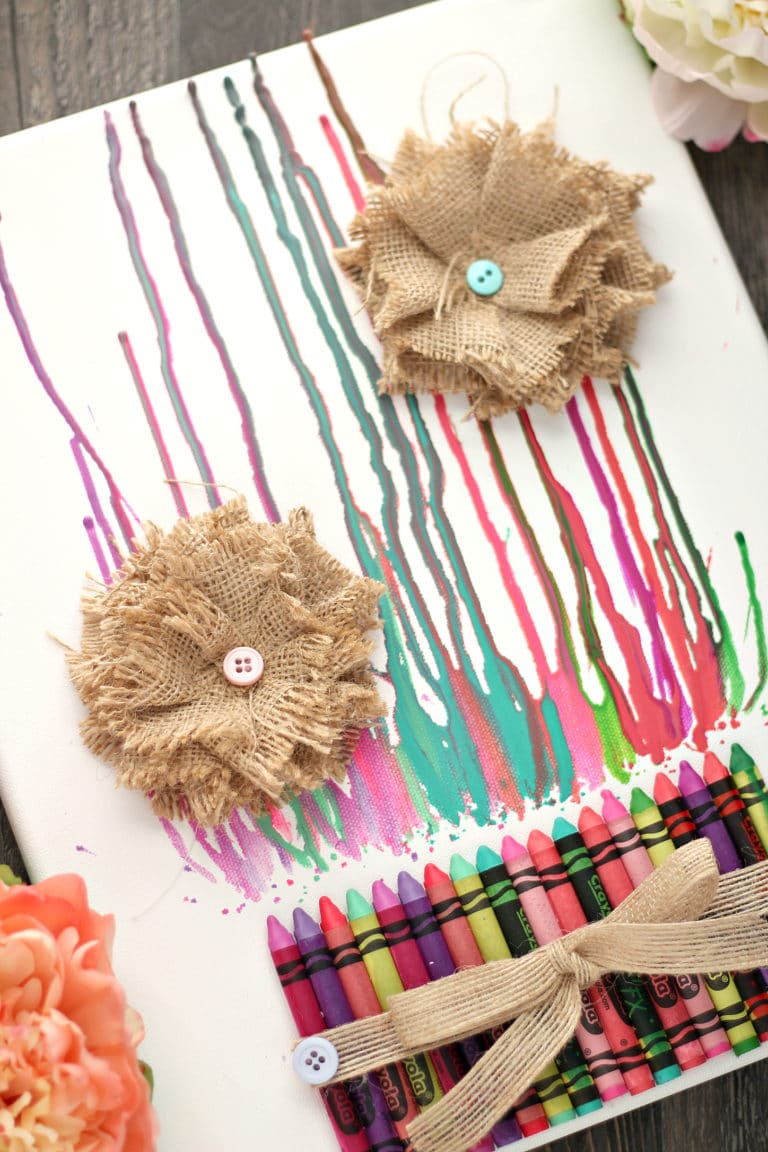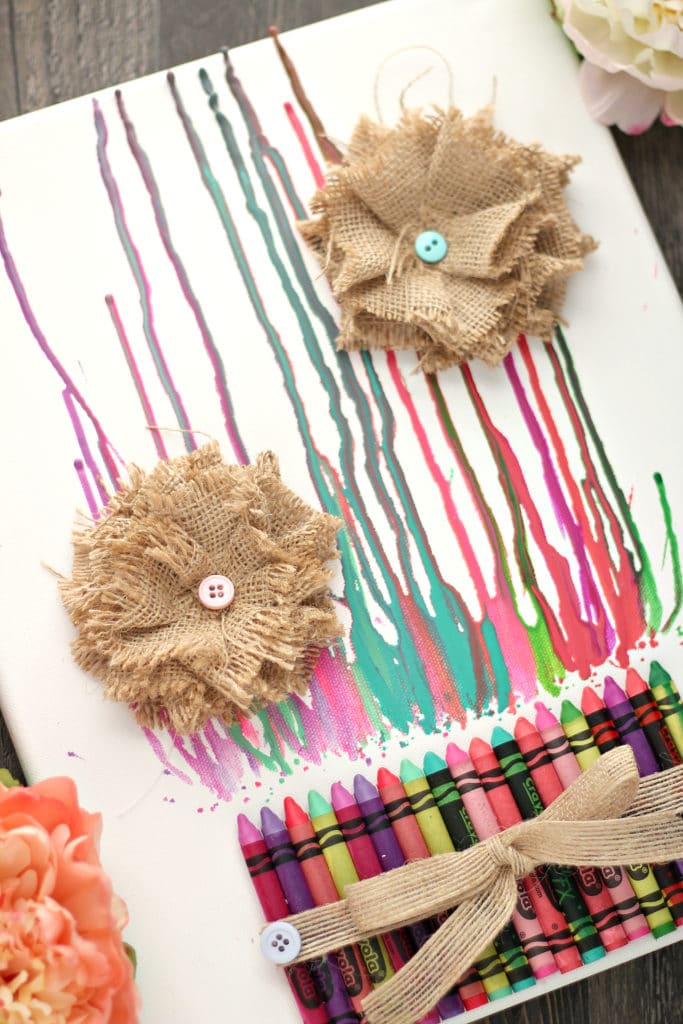 Supplies for Colorful Canvas Crayon Art
(1) Canvas (order in bulk on Amazon to save money!)
Roughly 20 Crayons (I chose pastels and spring colors.)
(4) Pastel Colored Buttons
Hot Glue Gun
Blow Dryer
How do you Make Melted Crayon Art?
Start by securing your crayons along the bottom of the canvas with a hot glue gun.
Once dry, hold canvas over the sink (crayons facing down.)
Hit crayons with the blow dryer, until they begin to melt and run down the canvas.
Continue until you reach your desired look. Mine took about 5 minutes.
Let the canvas dry.
Hot glue your scrapbooking flowers to the canvas, adding a button to the center of each.
Cut your ribbon the length of your crayons, and secure with hot glue in the middle of the crayons.
Glue a button at the end of the ribbon on both sides. I added a bow, made out of ribbon as well.
Secure to wall and enjoy!
More Crafts you Might Enjoy: