This post may contain affiliate links, read our
Disclosure Policy
for more information. As an Amazon Associate I earn from qualifying purchases, thank you!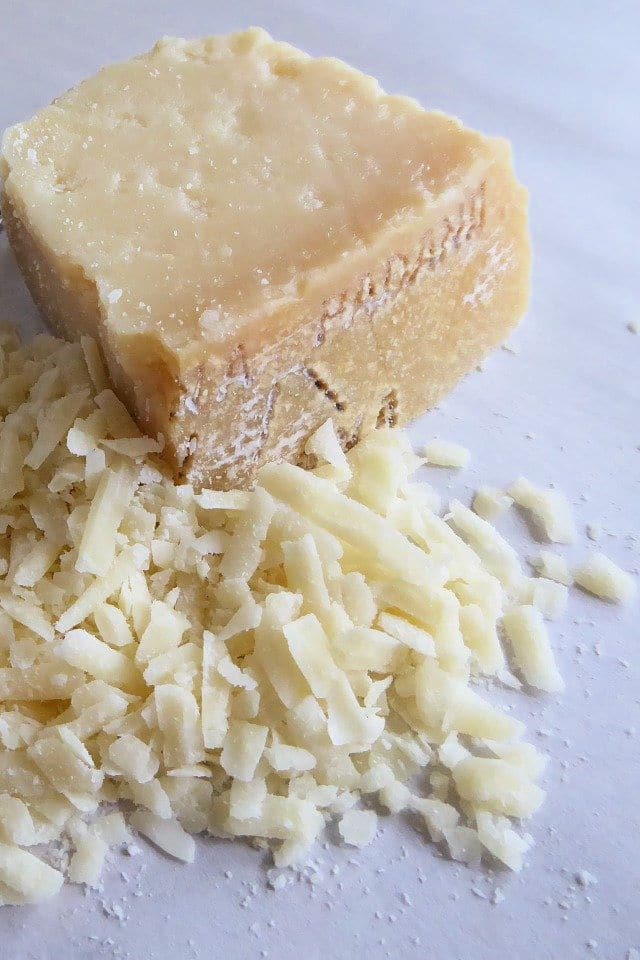 Let's face it, cheese just makes everything taste better. Okay maybe not everything but most things really do taste better if you add cheese. Now what happens if you get home and realize that your cheese grater has now wandered away or, if you are staying somewhere else and there is no cheese grater to be found? Thankfully there are several other options to save the day. I'm here to share some of my tried and true tricks a long with a few new to me options with you.
Does it Have to be Grated?
Adding big hunks of cheese or even whole bricks to recipes just doesn't typically work well. Grated or shredded cheese combines with the other ingredients much easier than the big hunks or whole bricks of cheese do.
Why do it Myself?
Yes, you could buy the predone bags of shredded cheese but buying a brick of cheese is much cheaper than buying a bag of shredded/grated cheese. Plus, there are less additives to the brick versus buying the bags.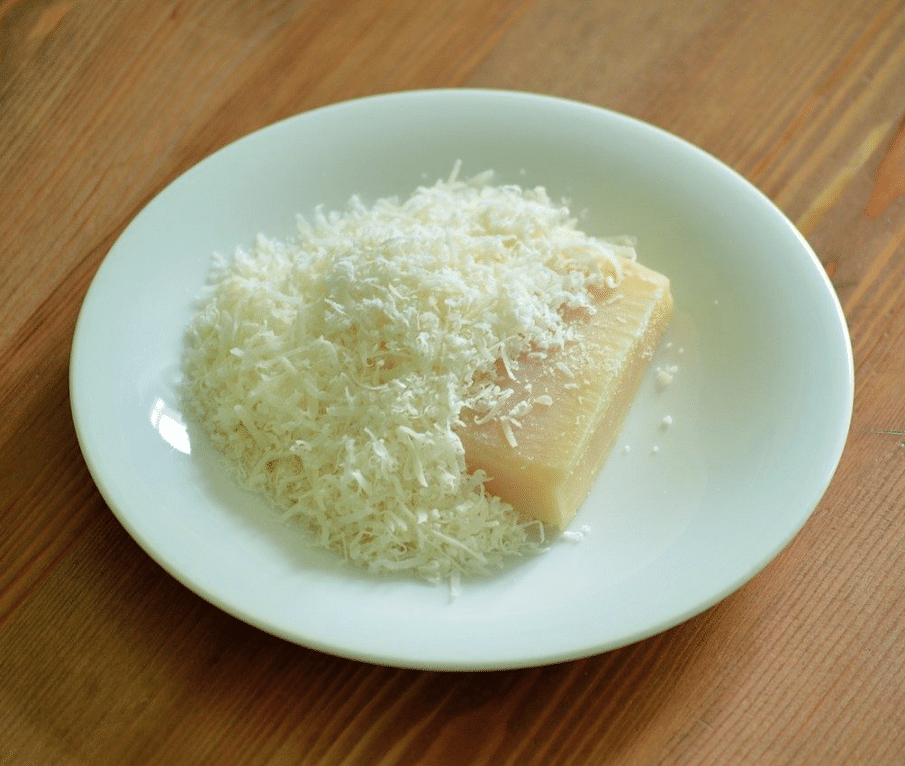 Types of Cheese
The type of cheese that you are using has a big impact on which of the following tools will be your best option.
Options for Grating Cheese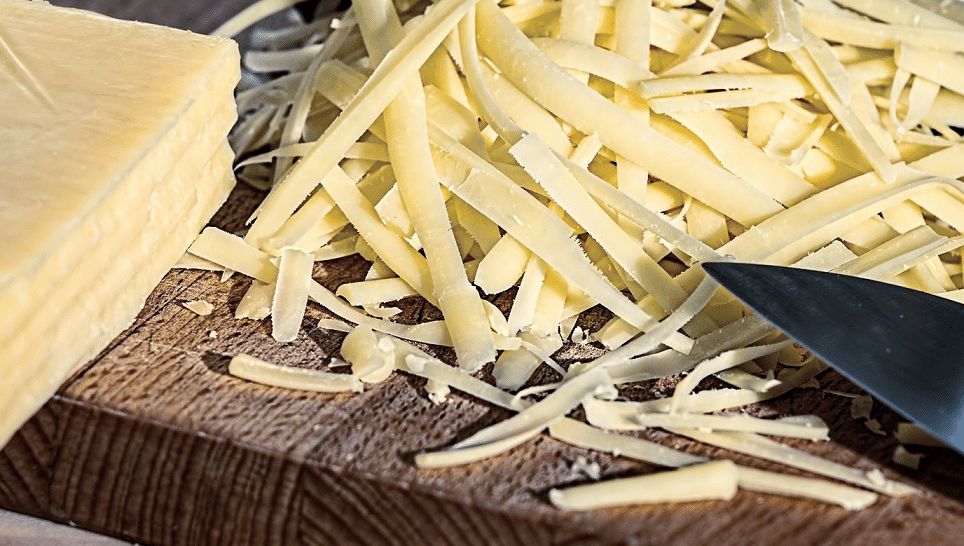 Knife and Cutting Board
My first go-to option for most cheeses would be to use my cutting board and a knife and try to chop the cheese into small pieces. From there I would do my best to dice it into smaller strips or chunks.
Vegetable Peeler
This option is one of your slower options so I wouldn't pick this if you are in a hurry. However, it would produce nice and thin slices of cheese so they would be really easy to work with. If you have the time, this would be my preferred option.
Mandoline
Having a mandoline on hand can be quite the lifesaver in many situations. When you purchase a mandoline it comes with several different blades. If you use this to grate your cheese I would suggest you use the same blade that would shred vegetables.
Food Processor
The food processor is the fastest way to shred or 'grate' cheese and is almost effortless. With that being said, I do tend to avoid this option. Why? I avoid it because it makes a pretty big mess. This is by far the messiest option you might have.
Cheese
Yes you read that correctly. The cheese itself may be able to help you. If you are working with a more crumbly type of cheese such as Feta or parmesan, you can cut the brick of cheese into several pieces and rub them together to 'grate' them.
Make your own
This may be a bit of a time consuming one as well however it will be helpful if you have a lot of cheese to grate. You can make your own cheese grater out of either an empty soda can or an empty aluminum can. In order to make your own you need to wash out the can, then poke holes in one side of the can. Do your best to pull some of the holes 'inside out' (so the edges are on the outside of the can).
Tips
I have found myself searching for my cheese grater a number of times and after being unsuccessful I have used several of these other options a few times. After using them I have come up with a few tips that will make your job a bit easier:
Make sure that your cheese has been refrigerated prior to trying to grate it (for at least 30 minutes)
Use cheese cubes instead of the whole brick of cheese in the food processor
Spray the blades (or disc) of your food processor with cooking spray
Use short bursts with the food processor to avoid over grating your cheese
The mandoline works best with firmer cheeses such as cheddar, monetary jack and mozzarella.
The few times I have found myself without a cheese grater I have used a few of these options and they have worked pretty well. I hope that if you find yourself in a pinch that one of these options works well for you. Let me know if I missed any other hacks to grate cheese without a cheese grater.