This post may contain affiliate links, read our
Disclosure Policy
for more information. As an Amazon Associate I earn from qualifying purchases, thank you!
The TIME CHALLENGE is a way to pay it forward to your family, friends, community, or even total strangers. Give the gift of your time ,every day in November!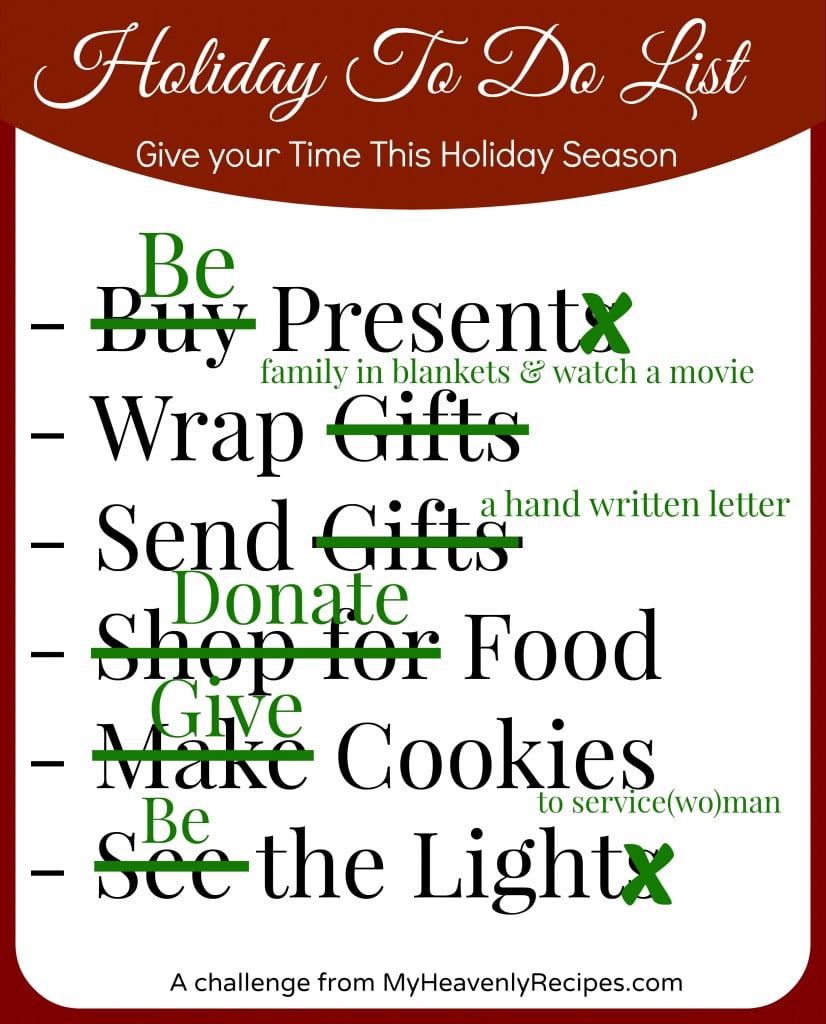 This November, I challenge YOU, to slow down. Join me and others in the Time Challenge and give your time to those who seek and need it the most.
I'm not sure what it's been about 2015, but, I have seen my fair share of devastation. A handful of families around me were beaten up with being told they (or their child) had cancer. My fellow blogger friends Tiffany of My Litter and Paul of I Heart The Mart lost their daughter Emma in a tragic accident while helping family hundreds of miles away from home. Not to mention the numerous short term injuries that were not expected to family members, myself included. It has given me a certain perspective of how valuable time is.
Live for today; tomorrow isn't promised.
What is the Time Challenge?
It's simple – give your time to someone every day in November.
How do I participate in the Time Challenge?
In short, just give your time every day in November. You can stop back and leave a comment with how your participated that day.
Here are a few suggestions on how to get started:
If you are a busy business (wo)man, come home early one night, grab a few books and snuggle in with your children.

Get in the kitchen with your children and bake some cookies, dropping them off at the local firehouse.
When you are grocery shopping, print off a few extra printable coupons and grab inexpensive items that will make a huge impact in your community's food pantry.
On the chance that you don't see your spouse often, pack a lunch and surprise him/her with their favorite sandwich.

Take a dinner over to a neighbor that you wish you were able to visit with more often.

Call for a Sunday Supper at your home. Ask guests to bring a side dish to share and spend quality time together with no interruptions.
I HAVE GIVEN YOU A FEW IDEAS, SO HOW WILL YOU BE GIVING OF YOUR TIME EVERY DAY THIS NOVEMBER? 
FOR BLOGGERS
Do you want to encourage your readers to participate in the Giving Challenge this November? Great! Create a post and leave the link above. I can't wait to see how you choose to participate!
You can also copy the following and post on your website for others bloggers to participate directly from your website:
<!– start InLinkz script –>
<a rel='nofollow' href=https://goo.gl/pHza42>get the InLinkz code</a>
<!– end InLinkz script –>
The world can't begin to change, if we don't change.