This post may contain affiliate links, read our
Disclosure Policy
for more information. As an Amazon Associate I earn from qualifying purchases, thank you!
This Chewy Chocolate Chip Cookies recipe makes bakery style cookies that are thick, chewy and packed with chocolate chips!
This is a sponsored campaign on behalf of GROHE and Millennial Blogs. All thoughts and opinions are my own.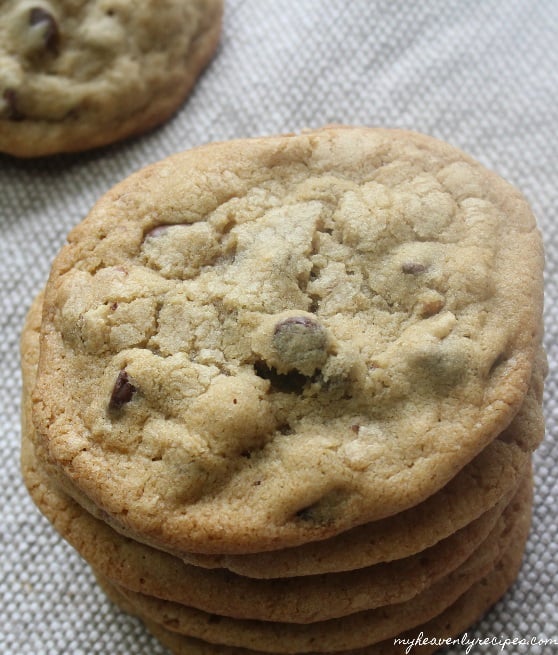 How to Adapt a Cookie Recipe
There are not very many cookie recipes from other bloggers that I make 100%. I may see a video on Facebook and remember bits and pieces of it, then throw something similar together. I also tend to see things on Pinterest that are super easy to make and then recreate them. Even if I start following someone's cookie recipe, I usually throw in something extra to make the recipe my own. I may add pure vanilla extract, cinnamon, or even sneak a veggie in when I can!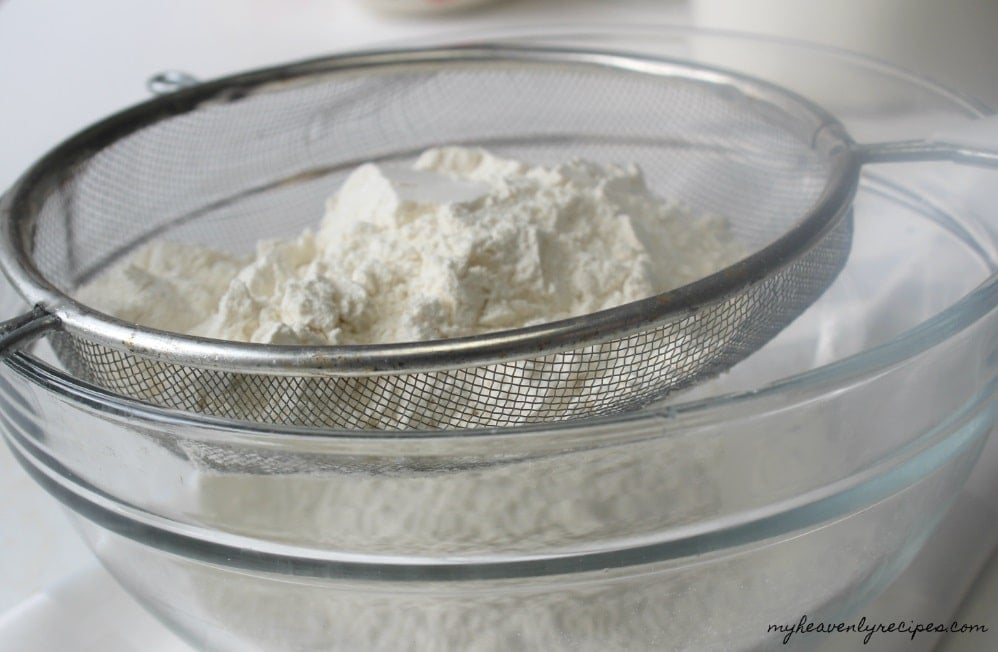 Now if you have been around MyHeavenlyRecipes.com for awhile, you know that I like to make quick and easy recipes. Oh and I also appreciate those recipes that have VERY little cleanup. However, once it becomes cooler outside I don't mind a little extra work because:
It keeps me warm.
I love to bake in the fall and winter
The oven helps to heat the house
Who doesn't love a warm from the oven fresh chewy chocolate chip cookie?
You are probably like, Marci, you already have a pretty darn good Chocolate Chip Cookie Recipe. You are right, but, I wanted to try something different! I decided to try my friend Mary's Bakery Style Chocolate Chip & Pecan Cookie recipe. I saw the chewy chocolate chip cookie recipe and already had all of the ingredients on hand. What I didn't like was the amount of tools and dishes I was going to get dirty, but, I had about an hour of time to kill before TT got off the bus and Bubby ended up falling asleep. I wanted to have a little special surprise when Beanies got home from school! Plus, I was itching to try out my new faucet!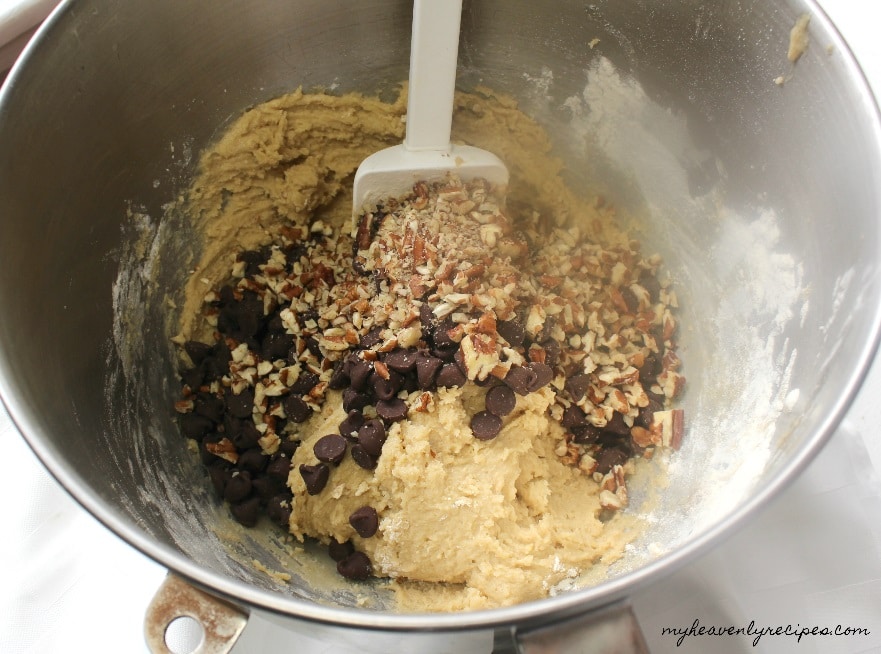 How to Make a Chewy Chocolate Chip Cookies Recipe
I mixed everything up per her directions and baked them to pure perfection. When it comes to baking chewy chocolate chip cookies, there are a few things you need to do to keep them chewy, but still soft:
Under bake the cookies. Once you see the center has set, give them another minute and then pull them from the oven. The cookies are still "baking" as they cool and will become pure perfection.
Add a little extra flour to the chewy chocolate chip cookies recipe. This keeps the cookies stiff.
Adjust the ratio of ingredients and the baking time to allow moisture to stay in the cookies. High moisture is what makes a cookie chewy.
Kitchen Renovations
Typically, I HATE cleaning up the dishes. With my KitchenAid Stand Mixer, you can't put anything into the dishwasher, so I get to hand wash everything! While the chewy chocolate chip cookies were baking, I got to work cleaning up the kitchen.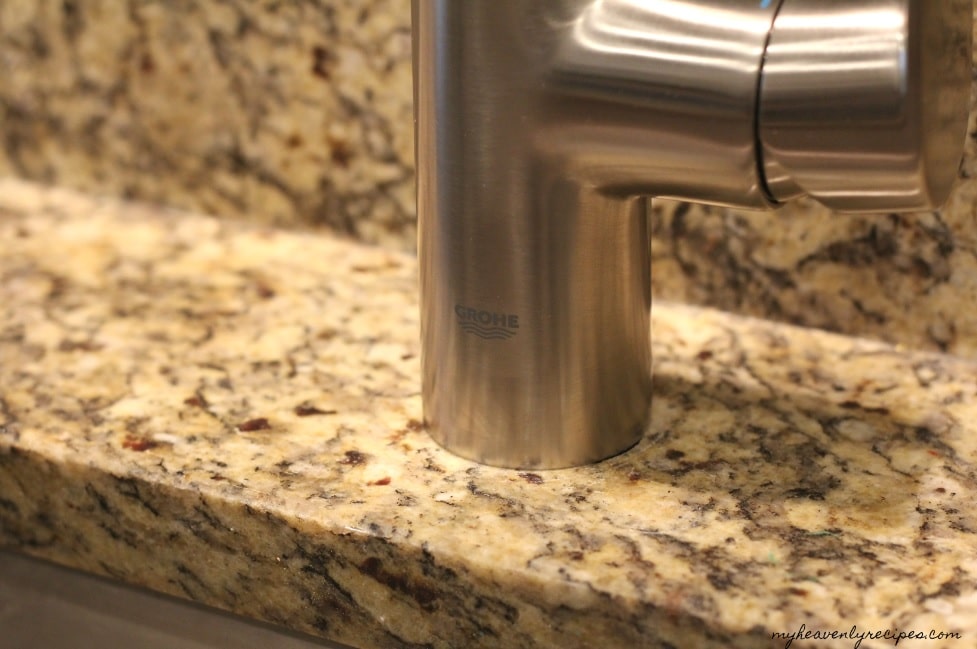 Every single day I get contacted by brands to pitch you on their products. 80% of them get deleted because I only want to work with brands whose products I know I will use and will be relatable to you and your home as well. I know several of you are undergoing a kitchen remodel right now, so besides the chewy chocolate chip cookies recipe, I just had to share the GROHE Foot Control faucet with you. It's a game changer!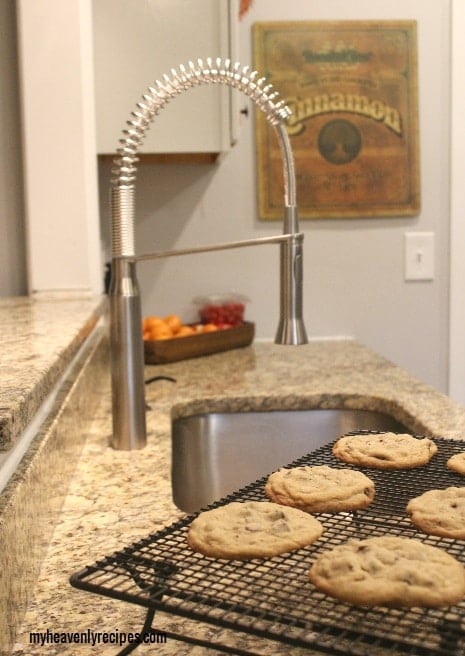 GROHE products change people's lives; the brand makes life easier, healthier and more beautiful.
Whether you need to fill up a heavy pot for your casserole, or quickly rinse your vegetables, GROHE Foot Control gives you greater mobility in the kitchen by freeing your hands and allowing you to use them for whatever you need. Just tap your foot to turn the faucet on.

With GROHE Foot Control Technology, you switch the water flow on and off with a tap of the foot on an activation plate installed discreetly in the toe space of the kitchen cabinet.

GROHE Foot Control Technology allows your hands to be free to operate and potentially inhibit the spread of germs.  

Innovative, easy to use, and immensely practical.

Available with the K7 Semi-professional kitchen faucet in Chrome or Supersteel (the one I chose!),  allowing users to utilize this innovative technology and select the faucet that best matches their design aesthetic.
What I LOVE LOVE LOVE about the faucet is the fact that the hose attachment hangs low in my kitchen sink. My previous faucet was a "touch" and while I loved it too, I've always wanted the head of the faucet to hang lower in the sink for a few reasons:
When the kids are "playing" in the sink, there's not water all over my counters. This faucet is actually perfect for my 4 & 6 year old!
Makes for washing the girls hair easier. My hands are now free from holding the hose and can scrub their head with both hands.
With the hose lower in the sink I can turn the water to hot and it will loosen any debris in the bowl. On my previous faucet I would have to hold the hose down so the water pressure could break up the cookie dough. I literally just let the faucet do it's thing, came back from grabbing more bowls to put into the sink and it had pretty much rinsed the mixing bowl clean.
The metal is a much better quality, the braided hoses feel like they are better made and the faucet itself weighs about 10 times as much as my last faucet. Oh and I haven't even told you the best part, you can operate the faucet with your FOOT! Yeah, that's right YOUR FOOT! Now, I can't get all techy on you because I don't know what I'm talking about when it comes to technology (only know what I'm talking about when it comes to food!), but, I want you to head on over to Grohe's website to check out more about the technology behind their K7 Faucet.