How to Make Peanut Butter Blossom Cookies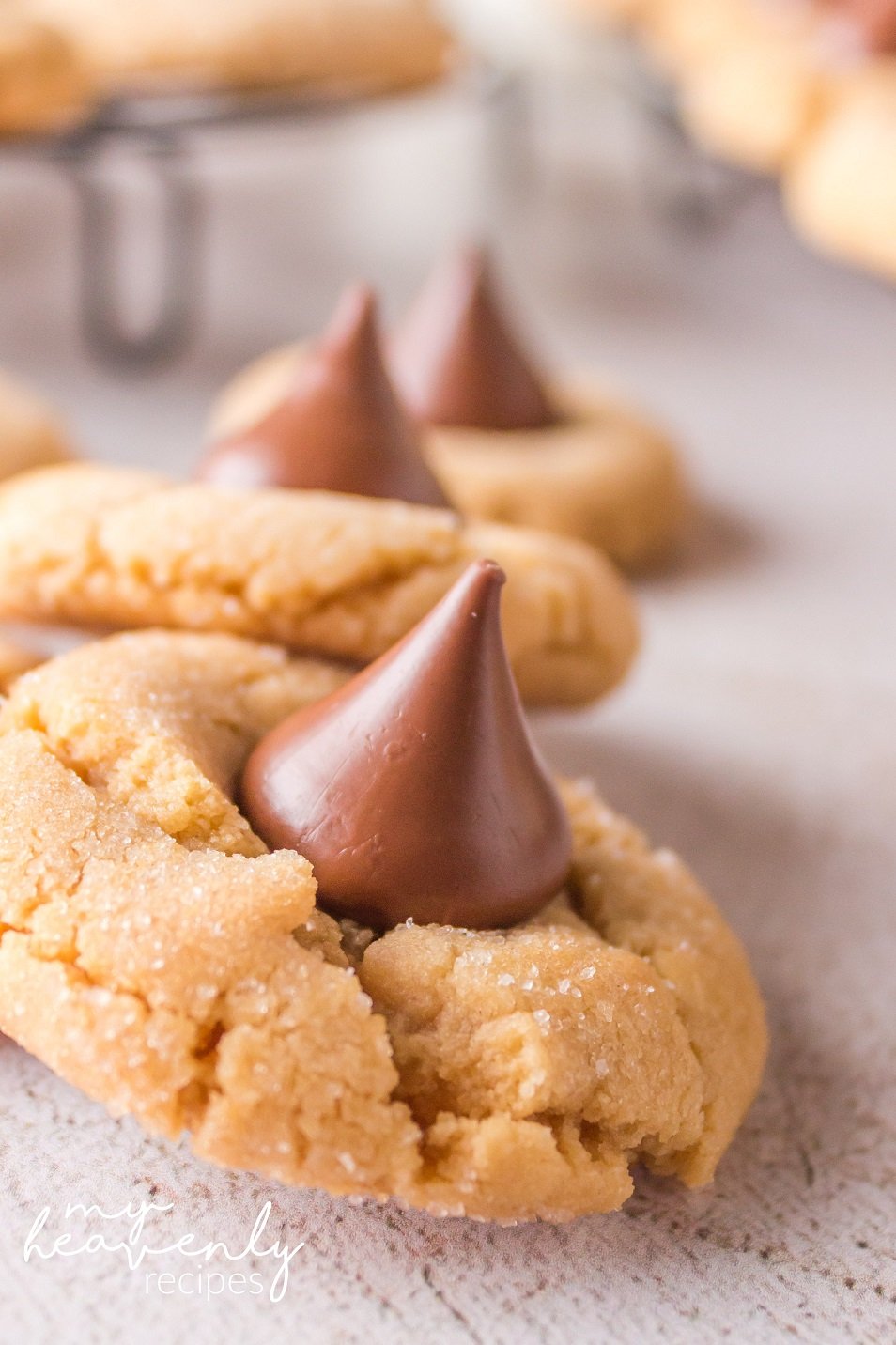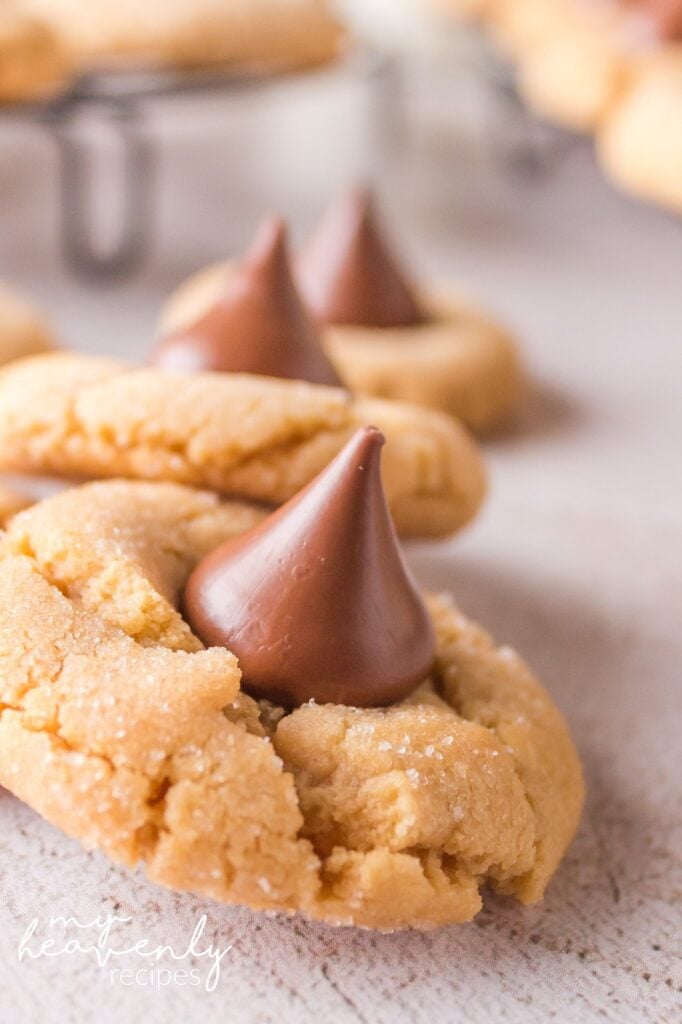 Peanut butter blossom cookies were one of my absolute favorites growing up during Christmas time! It's hard to eat just one with a cold glass of white milk! These are fun to make for cookie exchanges for the holidays and make a beautiful presentation with them on a platter for a party. Make sure to try our popular peanut butter balls and reeses peanut butter trees, too!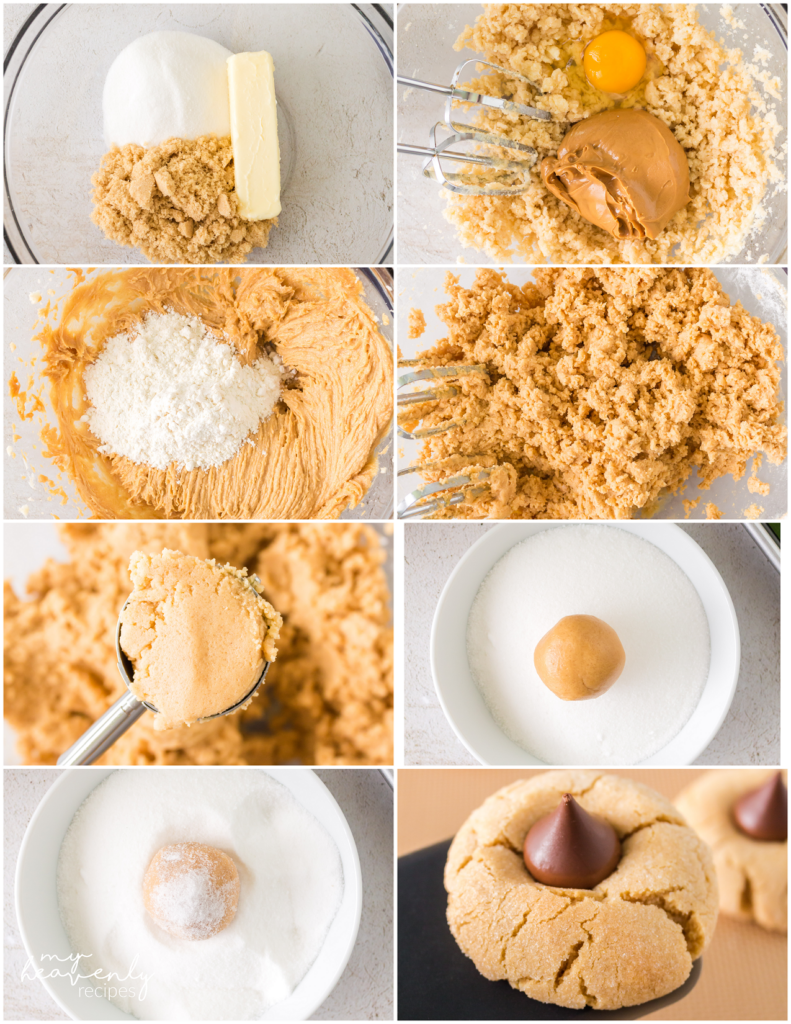 What ingredients do I need to make peanut butter blossoms?
Butter
Granulated sugar
Light brown sugar
Creamy peanut butter
Egg
Vanilla extract
All-purpose flour
Baking soda
Baking powder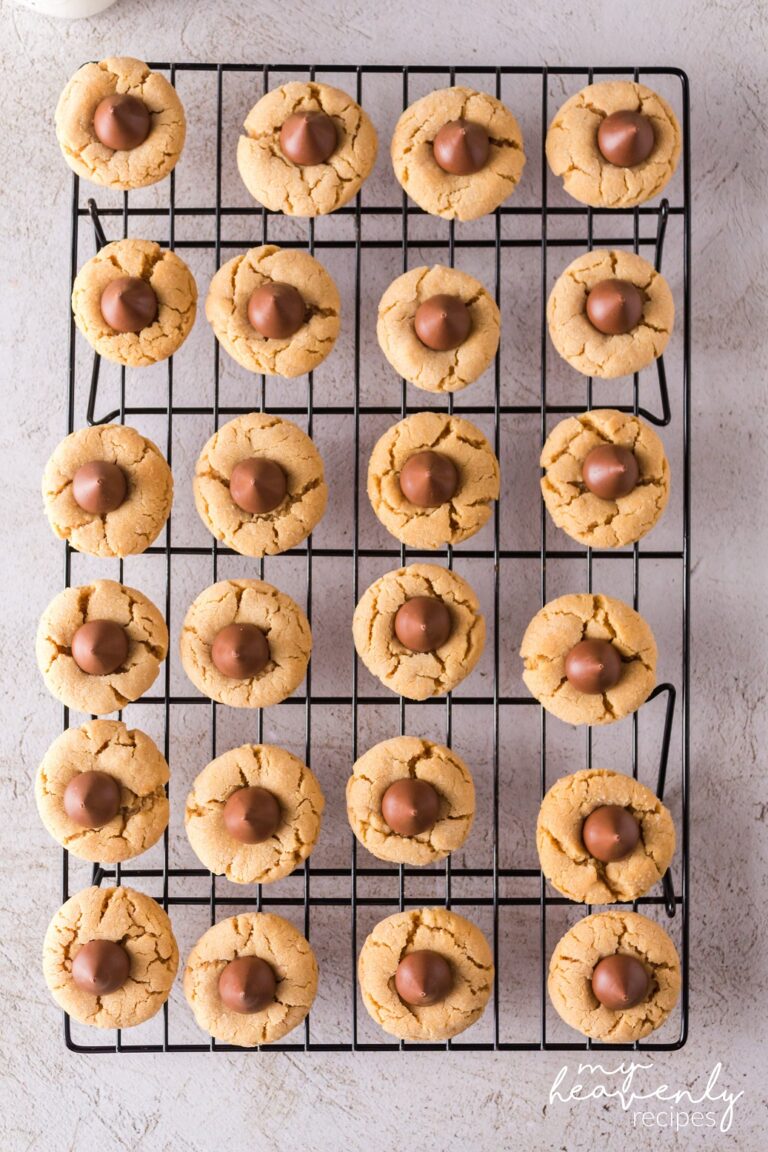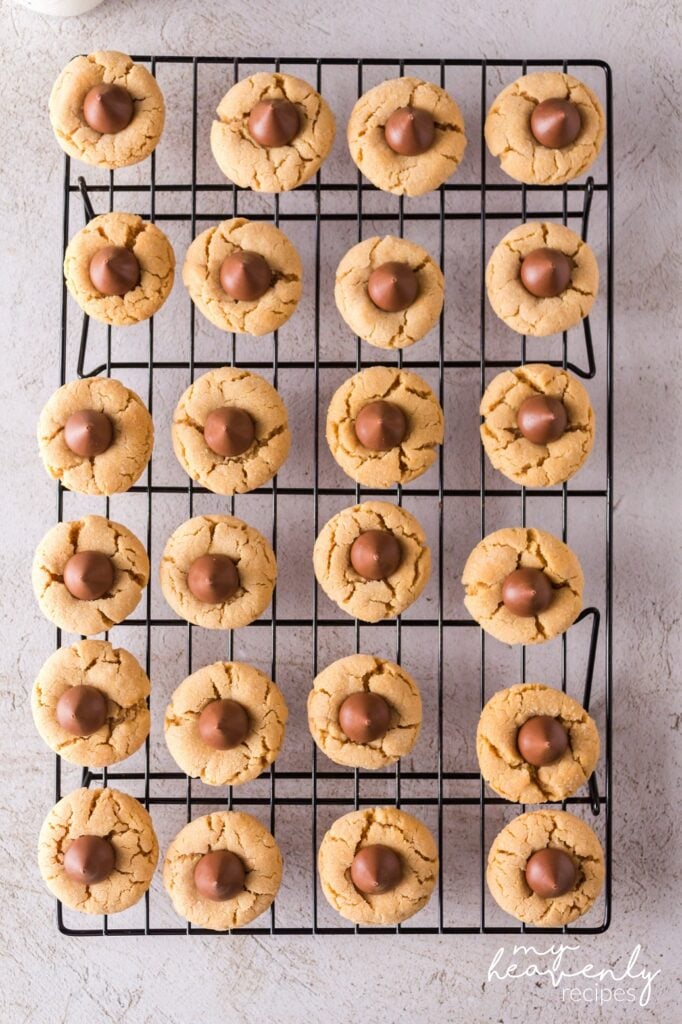 BAKER'S NOTES:
SKILLS

I noticed when my ingredients are at room temperature, it is easier to mix but also gives a fluffier cookie.
If you are looking for a smooth, not too sweet but peanut butter cookie, this cookie is excellent if using a medium size cookie scoop (OXO 1 ½ tablespoons). Cook as directed. I did not put the Hershey Kiss on top and enjoy it as a sugar/peanut butter cookie.
This is a classic recipe with staple ingredients and you can adapt it to better fit your guests.

Use a different Hershey Kiss flavor
Make a different flavor crinkle cookie
Use a Peanut Butter cookie mix

Storage: Place in an airtight container on the counter for up to 4 days. In the fridge for up to 1 week. I haven't tested it out in the freezer.
Enjoy with a glass of milk, eggnog, and hot chocolate.
CHEF'S TOOLS

Clear mixing bowls: Anchor and Hockings
Hand Mixer: Oster
Cookie sheet: USA pan
Silicone mat: Threshold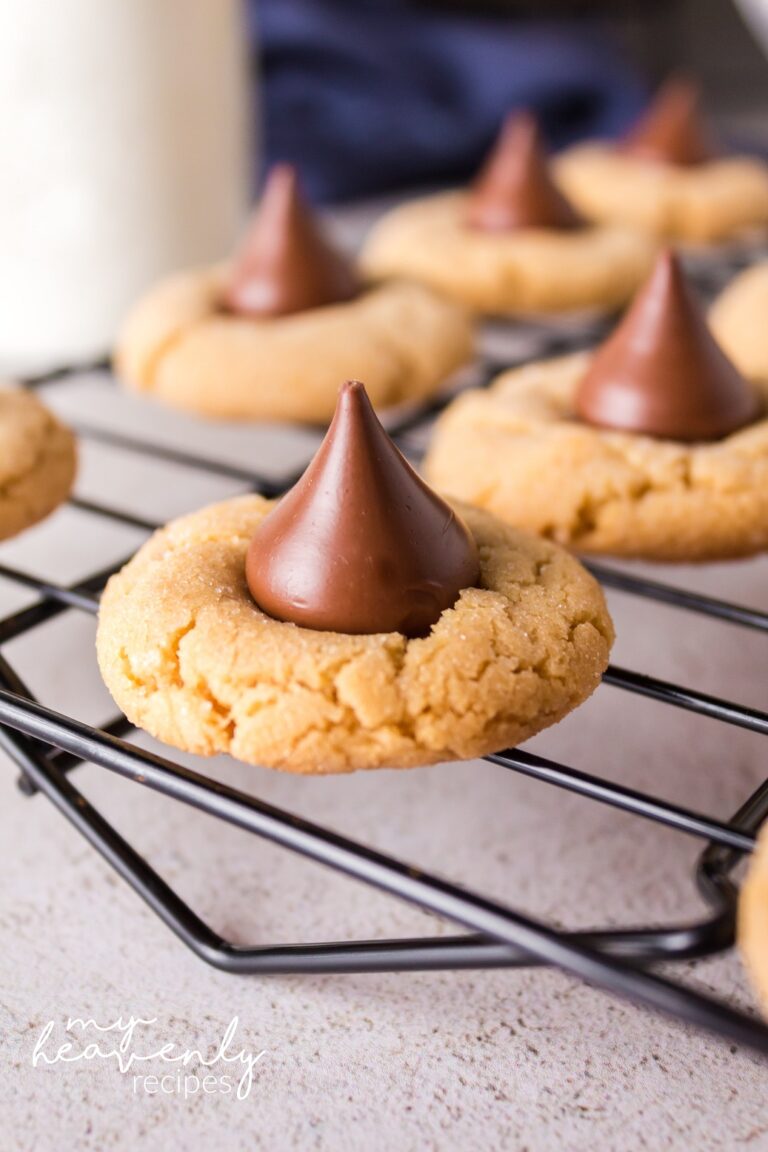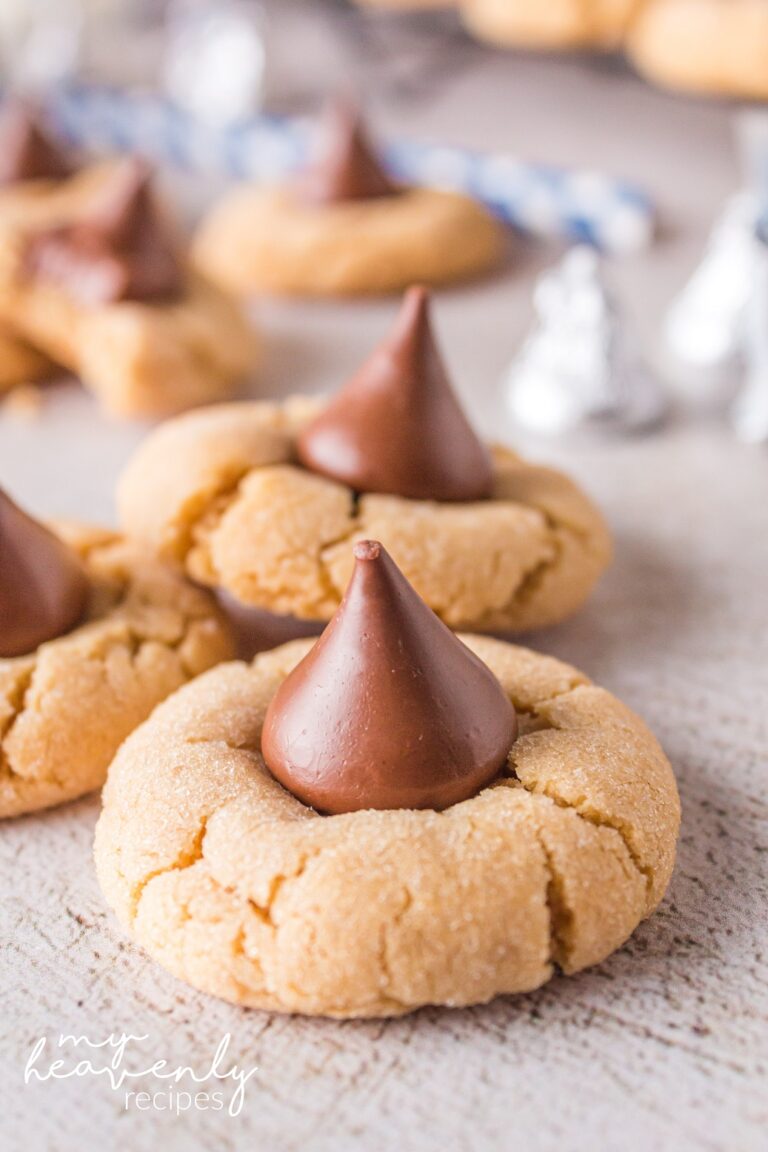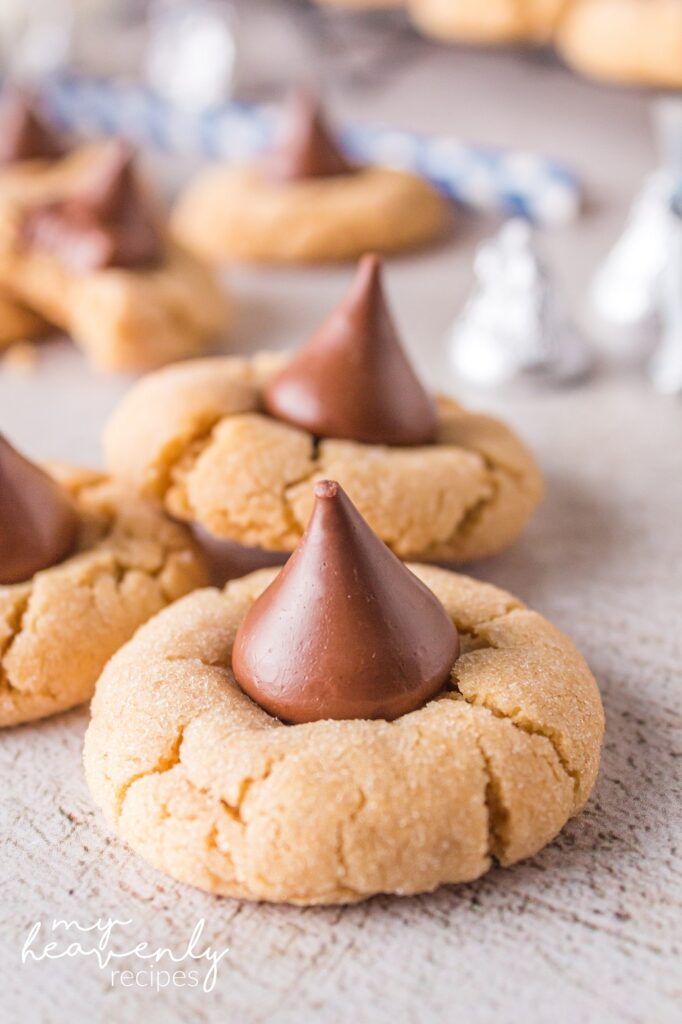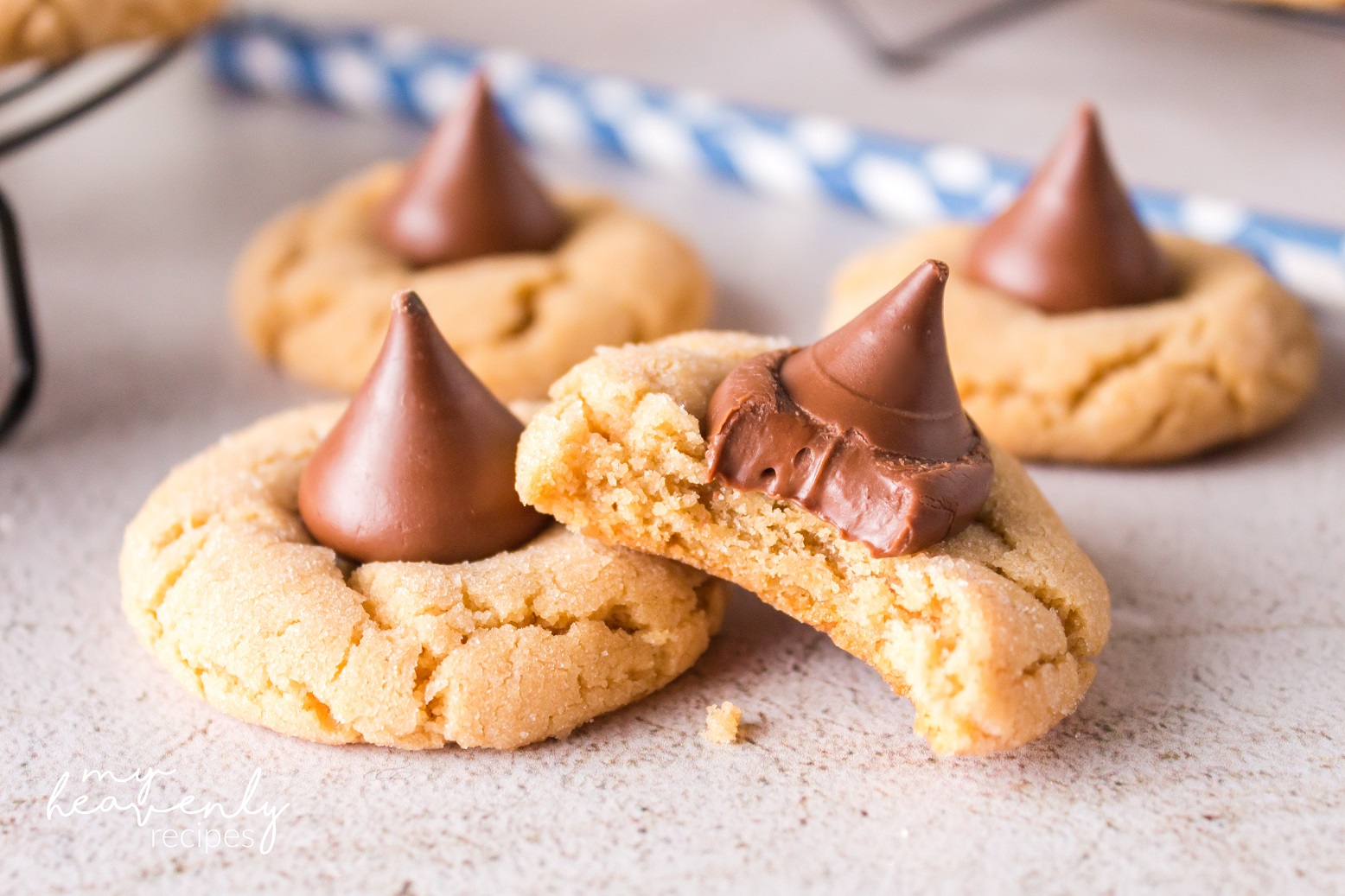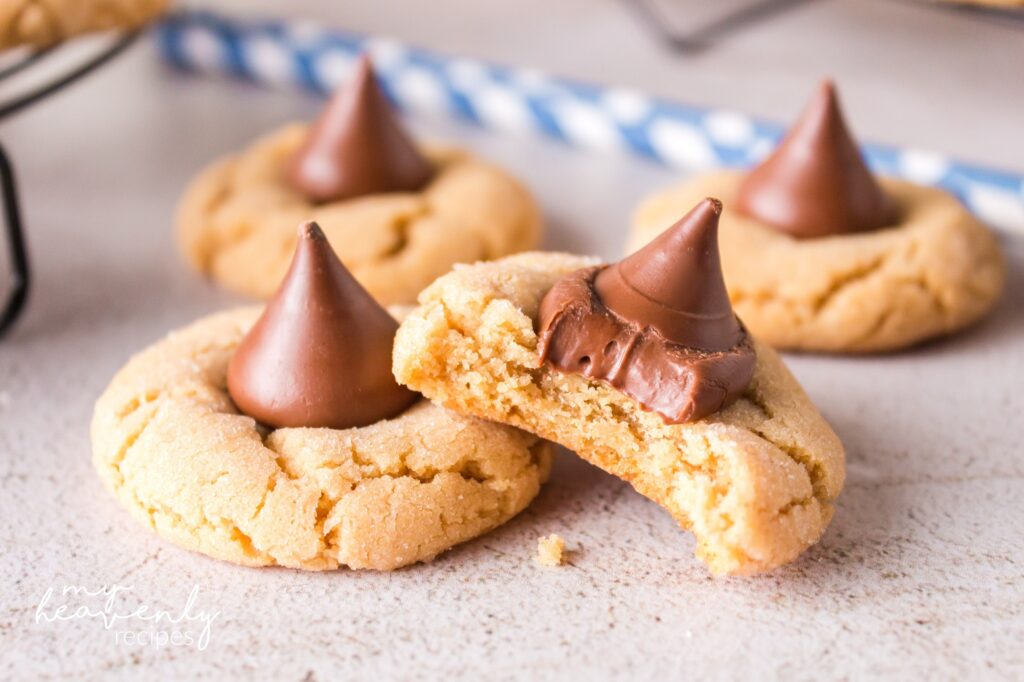 Peanut Butter Blossoms
Ingredients
½

cup

1 stick butter, I used salted but you can use unsalted as well, room temperature

½

cup

granulated sugar

you will need about ¼ cup extra to roll the dough balls in before cooking

½

cup

light brown sugar

packed

½

cup

creamy peanut butter

I used Skippy, I wouldn't recommend using the Natural Peanut Butter

1

egg

1

teaspoon

vanilla extract

1 ½

cups

all-purpose flour

¾

teaspoon

baking soda

½

teaspoon

baking powder

36

Hershey's Kisses
Instructions
Line a cookie sheet with a silicone mat or parchment paper. Set aside.

Preheat your oven to 375 degrees F.

Unwrapped Hershey's Kisses, place them on a plate and in the fridge. I have a warm kitchen, thanks Florida! So if my Kisses are cooler they will keep their shape better once placed on the hot cookie.

In a large mixing bowl, with a hand mixer, mix the butter, granulated sugar, and light brown sugar. DO NOT SKIP this step. When the ingredients are combined, keep mixing for 1 to 2 minutes to make the mixture more fluffy. This traps the air bubbles in the cookie which makes it more tender and chewy.

Add the peanut butter, the egg, and the vanilla extract. Mix until they are combined.

Add the flour, baking soda and baking powder. Mix until all ingredients are incorporated. NOTE: Be careful here, if using a hand mixer, you might want to add the flour in increments so it does not platter everywhere. Mix until you have no more dry ingredients visible. Don't overmix.

Using a small cookie scoop, scoop the dough.

Roll in your hands to form a ball then roll in granulated sugar.

Place on the prepared cookie sheet leaving 1 ½ inches in between them.

Bake in the preheated oven for 8 to 10 minutes or until the edges are set and golden.

Once they are cooked, take the cookie sheet out of the oven. Wait 1 minute and place 1 Hershey Kiss in the middle of each cookie, gently pressing down.

Revolve the cookies from the cookie sheet to a cooling rack.

Cool completely.

Serve and Enjoy!
Notes
Storage: Place in an airtight container on the counter for up to 4 days. In the fridge for up to 1 week. I haven't tested it out in the freezer.