How to Make Peanut Butter Balls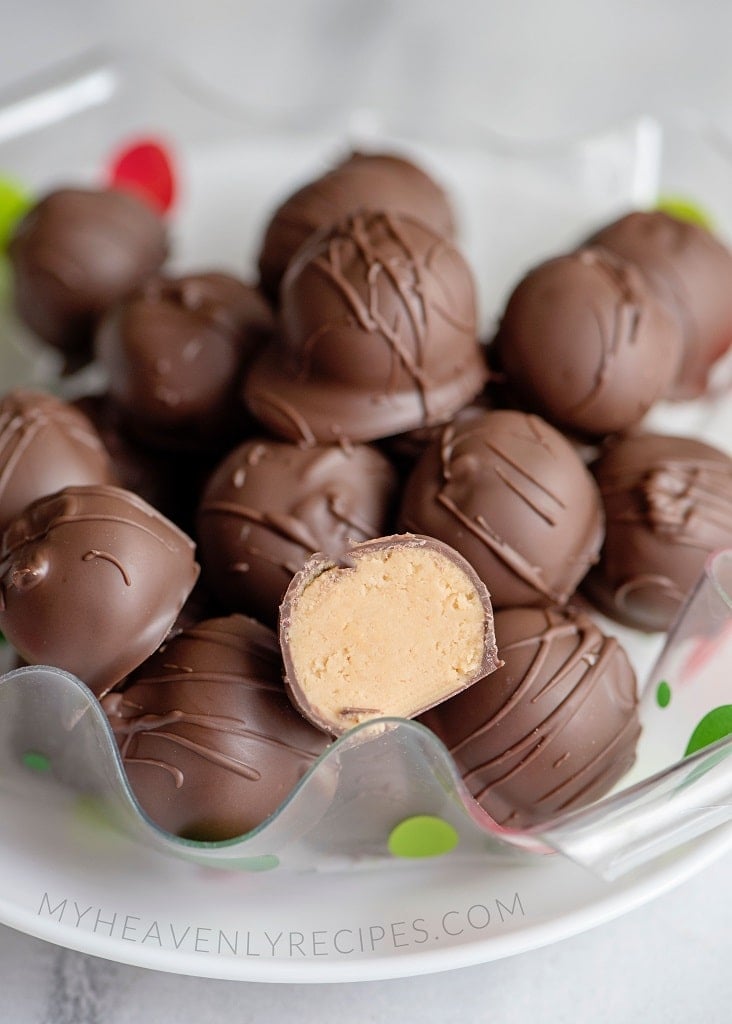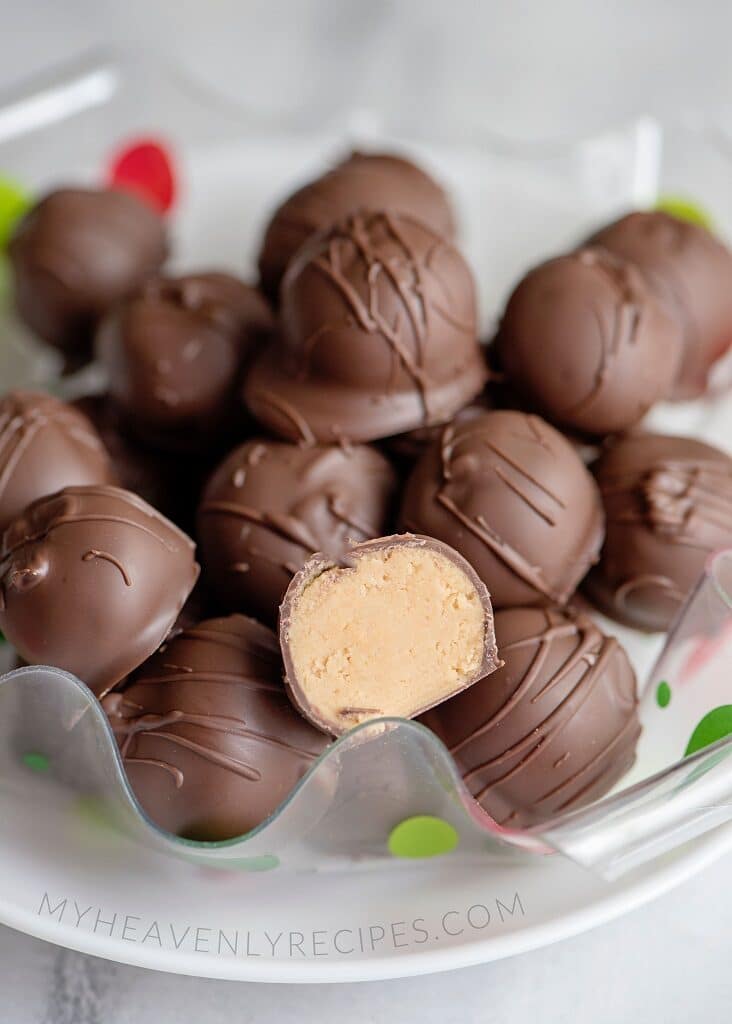 If you guys are looking for the most addicting treats to take to a party, these peanut butter balls are it! I have never seen dessert disappear so fast before haha. Not only that but they are only 4 ingredients that you need to make them! My favorite part is that they are no bake peanut butter balls. No need to heat up your house with the oven! Make sure to try our peanut butter snowballs and reeses peanut butter trees, too!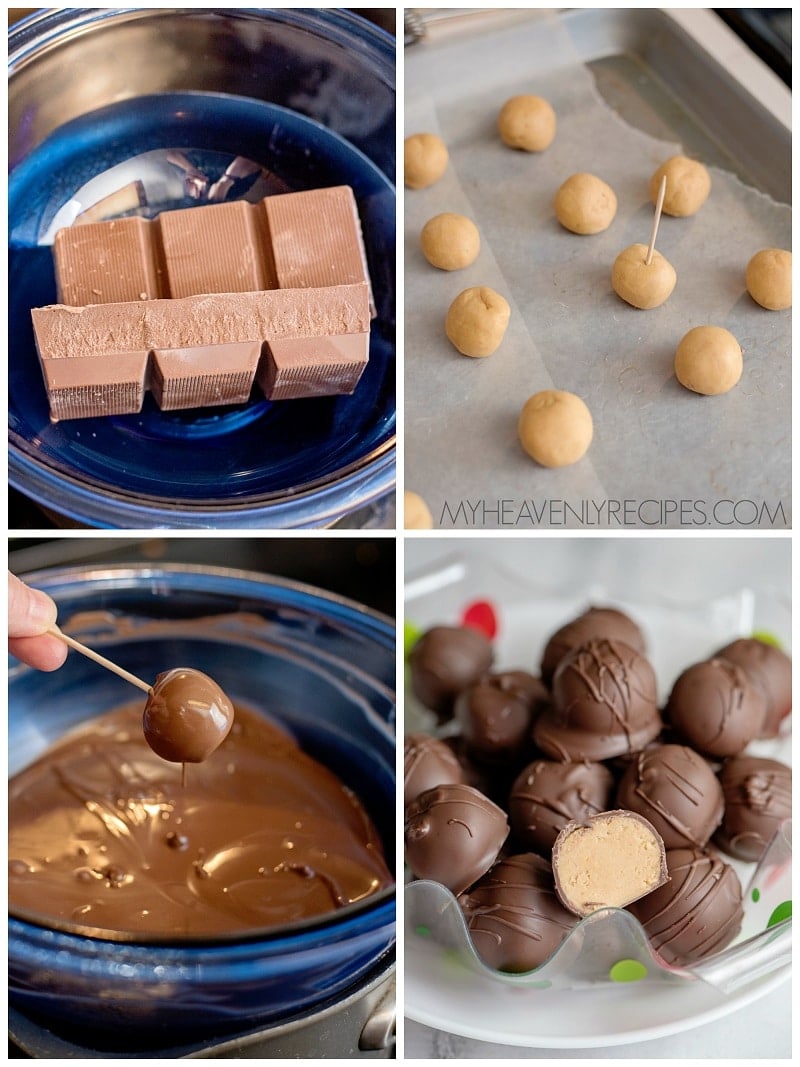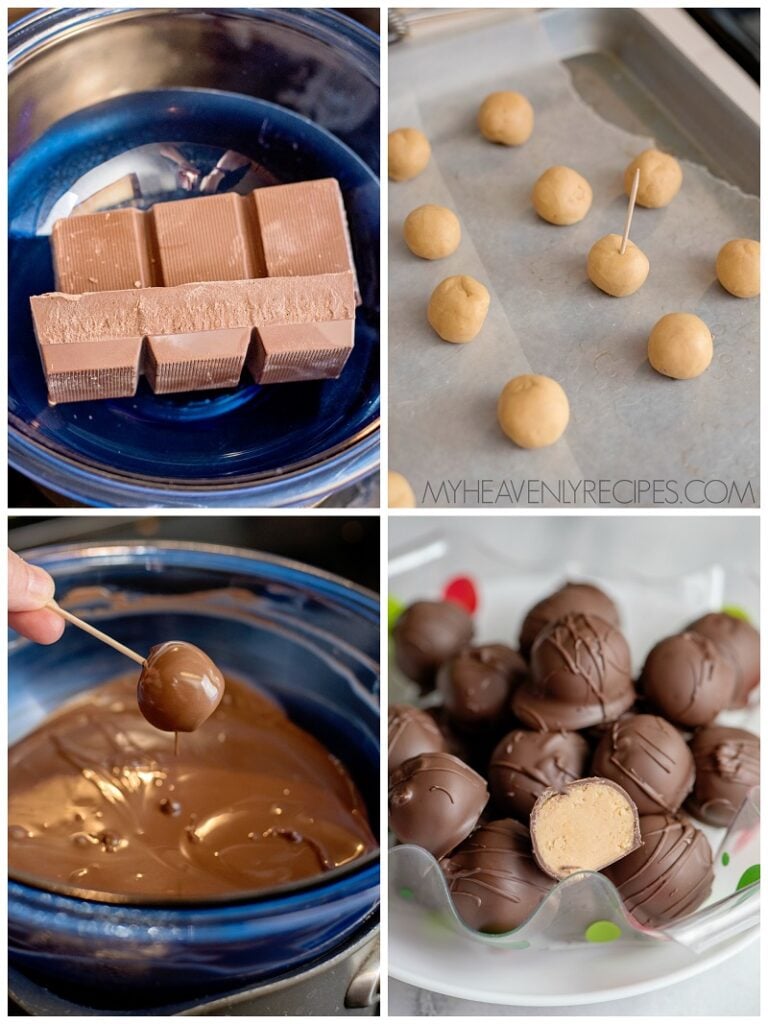 You can also use any melting chocolate that hardens (love the milk chocolate melting wafers by the Ghirardelli brand!!)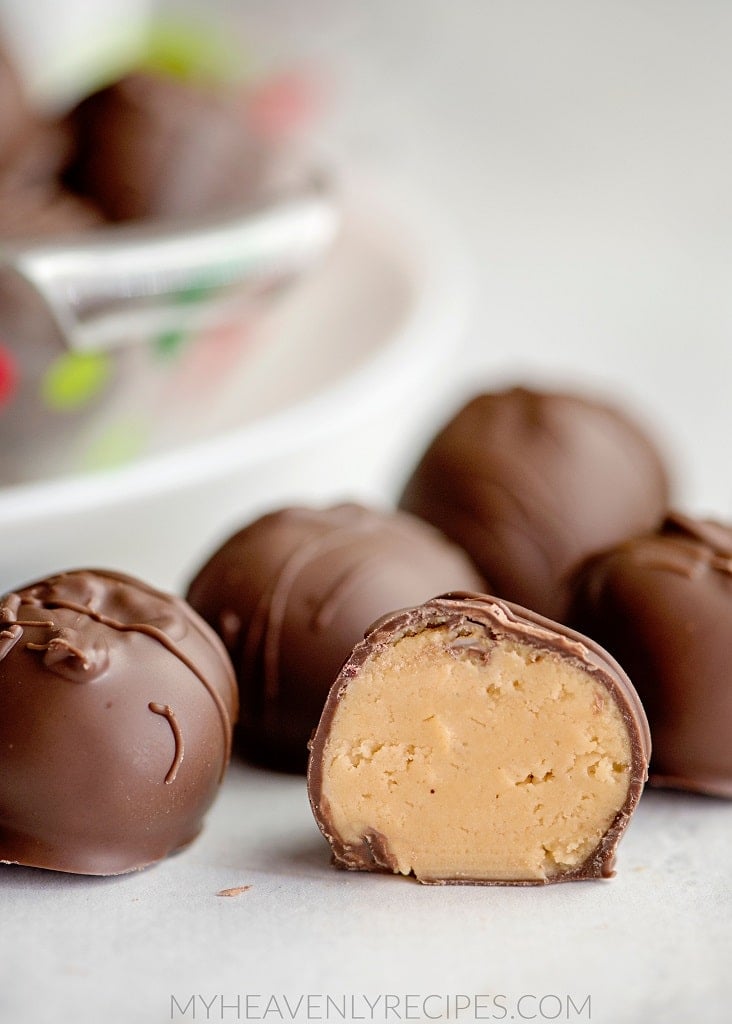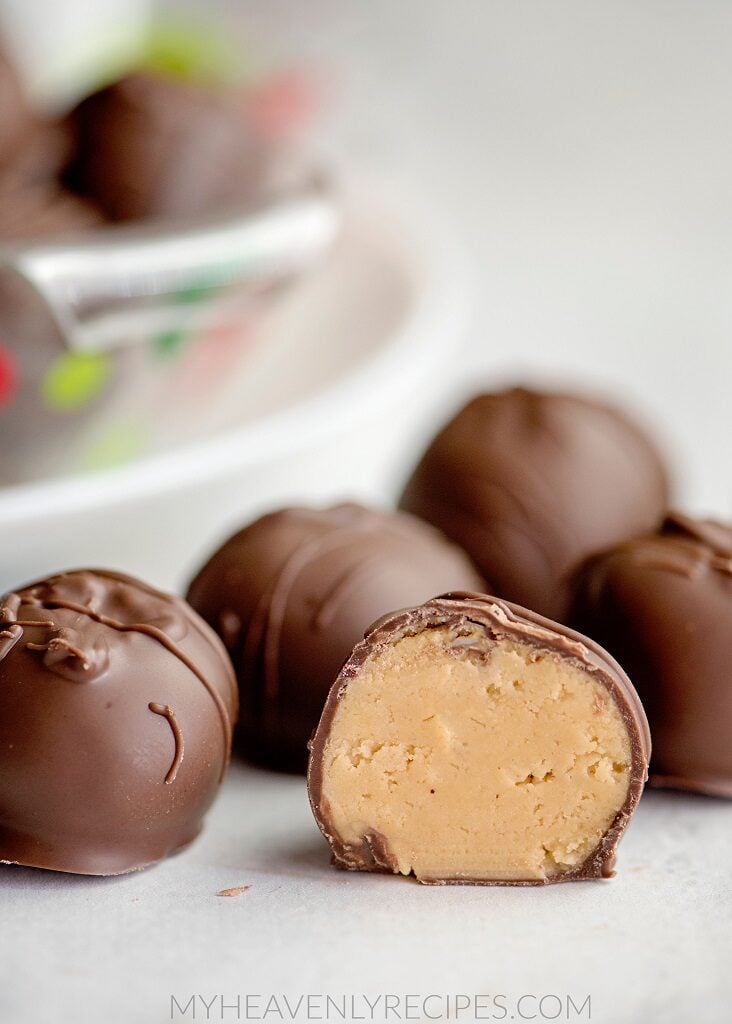 These look fantastic on a platter for the holidays or for wrapping them up in a baggie for Christmas gifts.
Here's a video of how to make peanut butter balls…
Peanut Butter Balls
Ingredients
1

cup

creamy peanut butter

– avoid the natural peanut butter with oils

6

tbsp

unsalted butter – softened

2

cups

powdered sugar

16

oz

chocolate bark
Instructions
In a medium sized bowl, mix together the peanut butter and butter until creamy. Slowly mix the powdered sugar into the peanut butter and continue to mix until well combined. It will appear super crumbly at first, keep mixing and it will all start to come together.

Cover the peanut butter ball in a small bowl and refrigerate for a few hours.

Once ready, scoop 1 inch sized balls, roll them to shape and place them on a cookie sheet. Place into the freezer while you melt the chocolate.

Using the double broiler method, place a heat safe bowl on top of a saucepan filled with water. Turn the heat to boil and place the chocolate bark into the bowl. Stir the chocolate until completely melted.

Remove the peanut butter balls from the freezer and begin dipping by sticking a toothpick into the ball, dip into the chocolate and tap your wrist a few times with your other hand and it will release some of the drippage.

Drop the coated balls onto a sheet of wax paper and allow the chocolate to harden. Once hardened, place the balls into a container and store either on the counter or the refrigerator.