Easy Cranberry Dip Recipe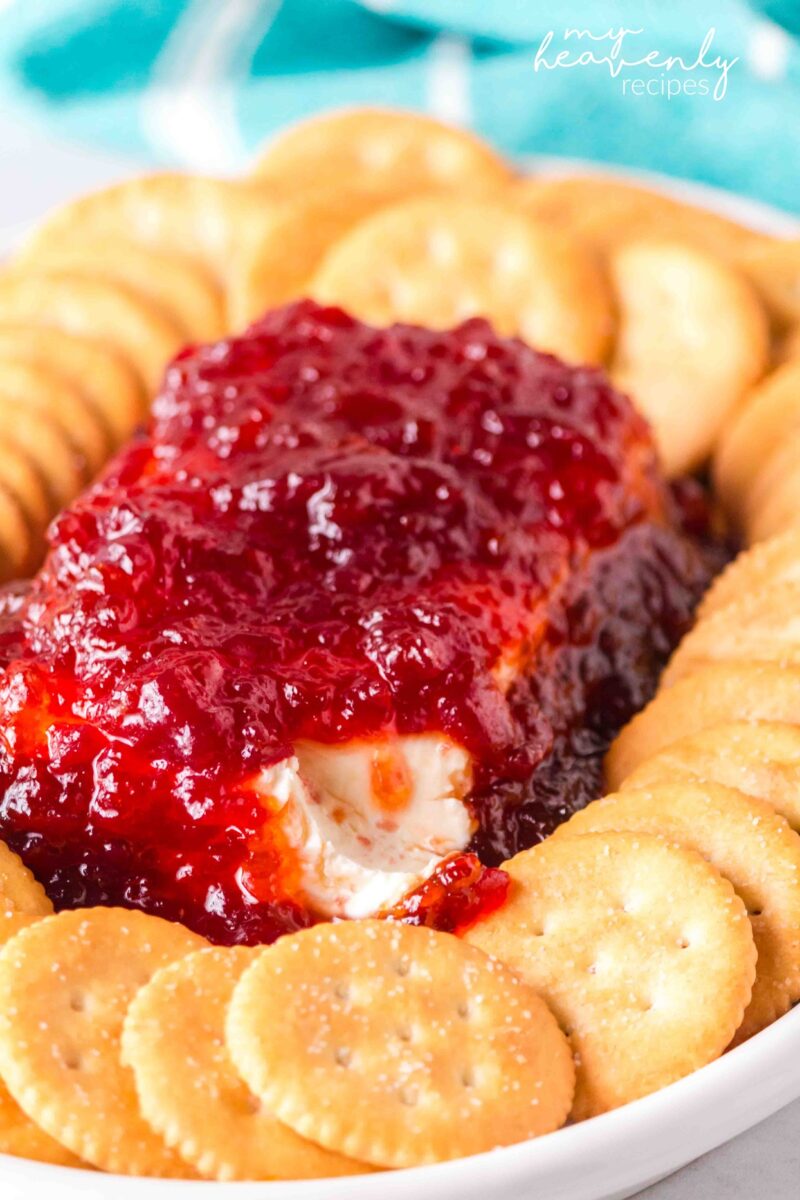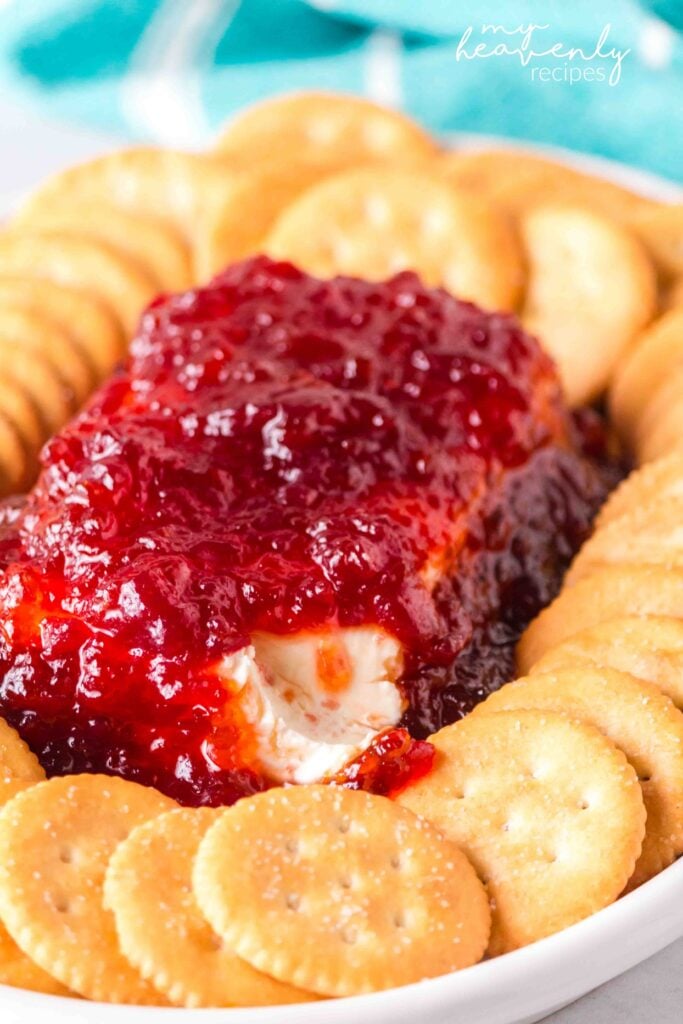 Make this creamy dip appetizer for the holidays! Everyone loves it! Also make sure to try our cranberry jalapeno dip, cranberry salsa, and cranberry brie bites, too!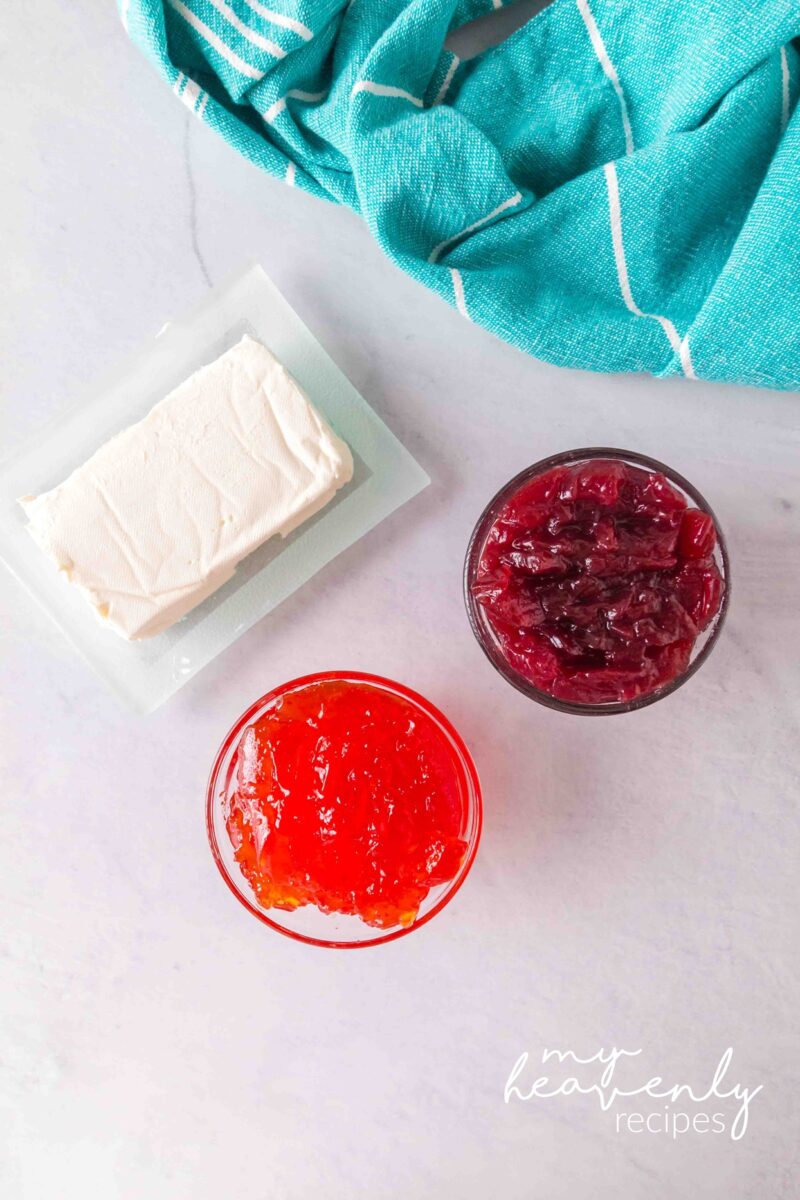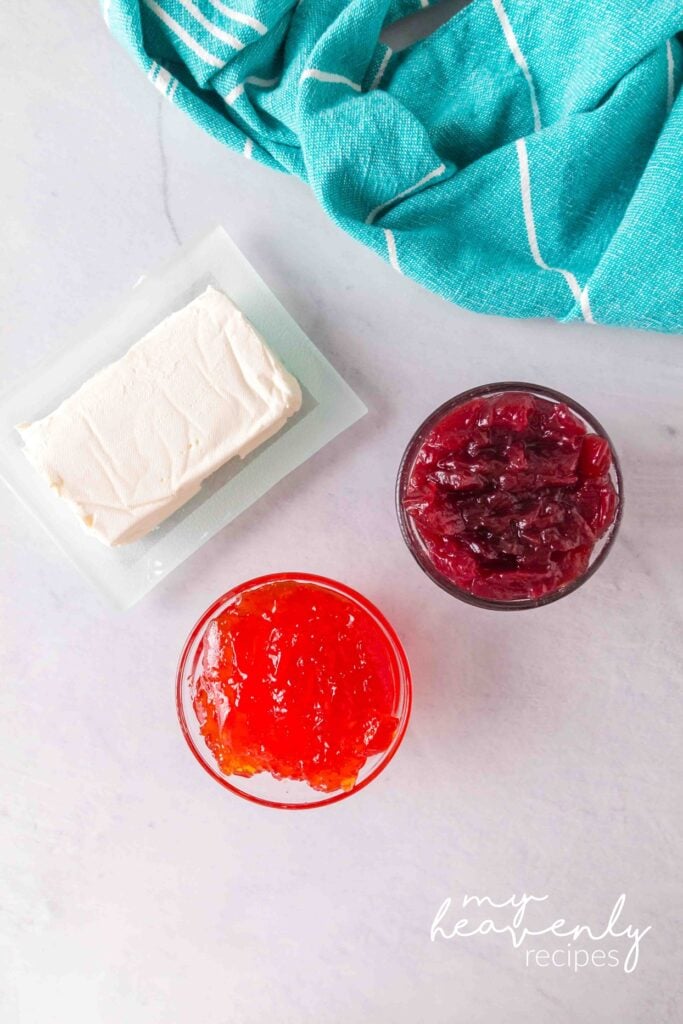 What 3 ingredients do I need to make this?
Jellied cranberry sauce
Red pepper jelly
Cream cheese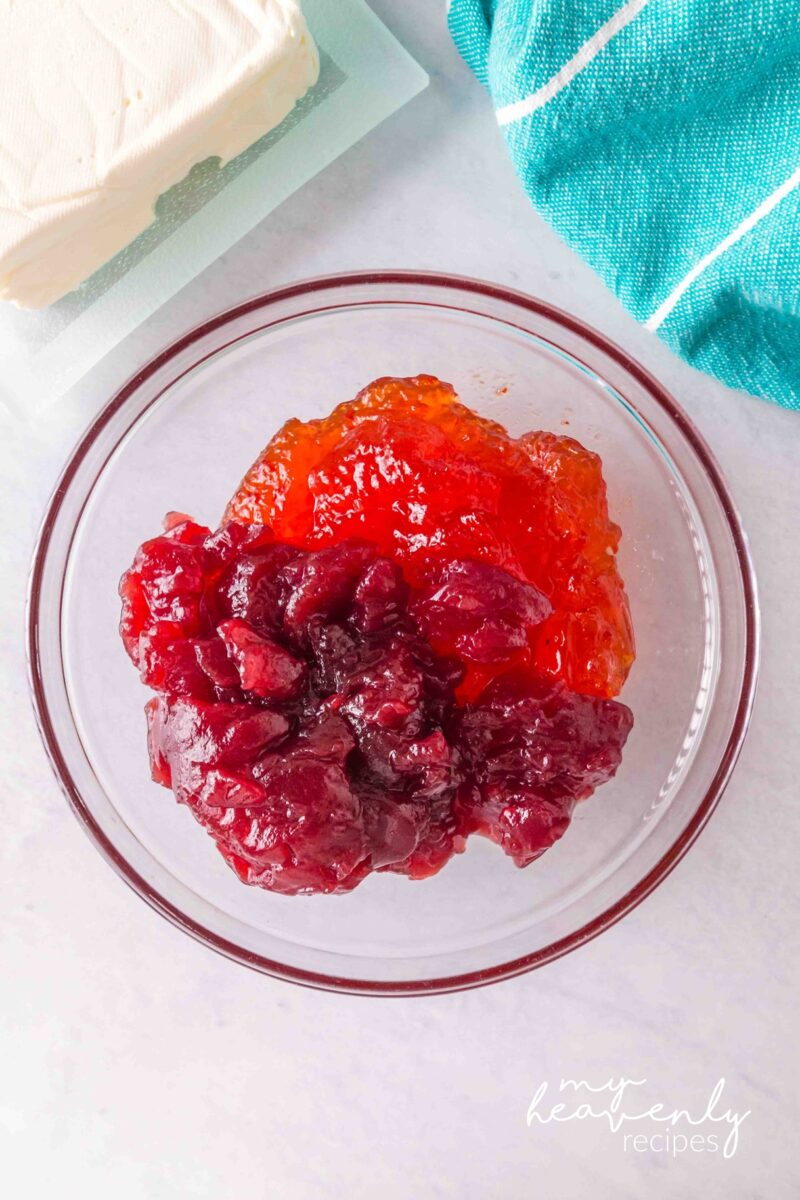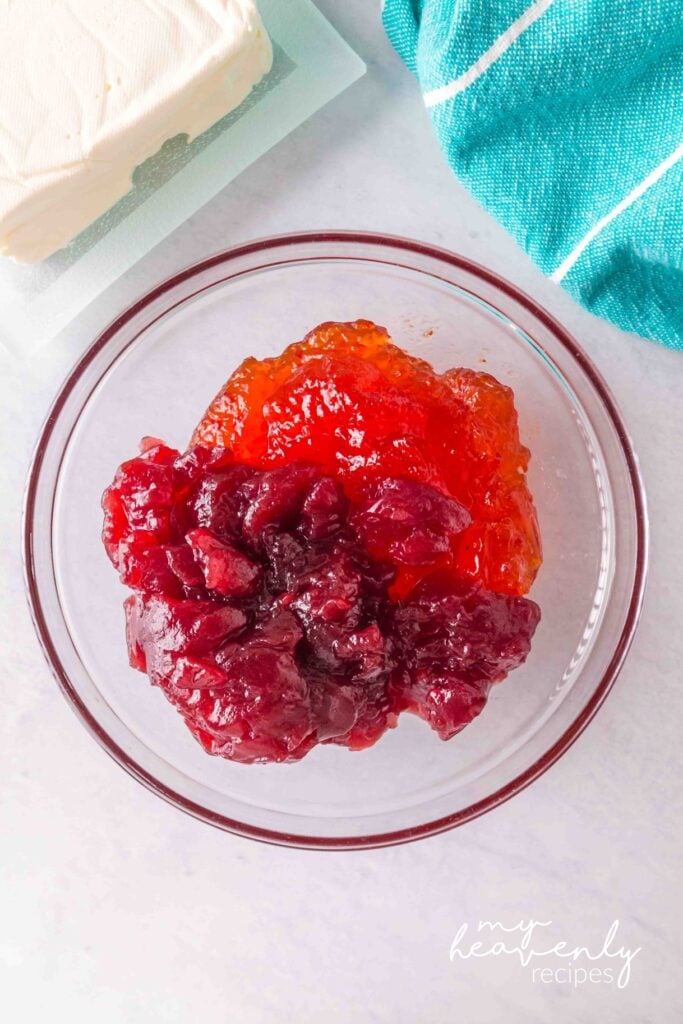 Who sells red pepper jelly in a jar? I have seen it on Amazon, at Fresh Market, Publix, and World Market.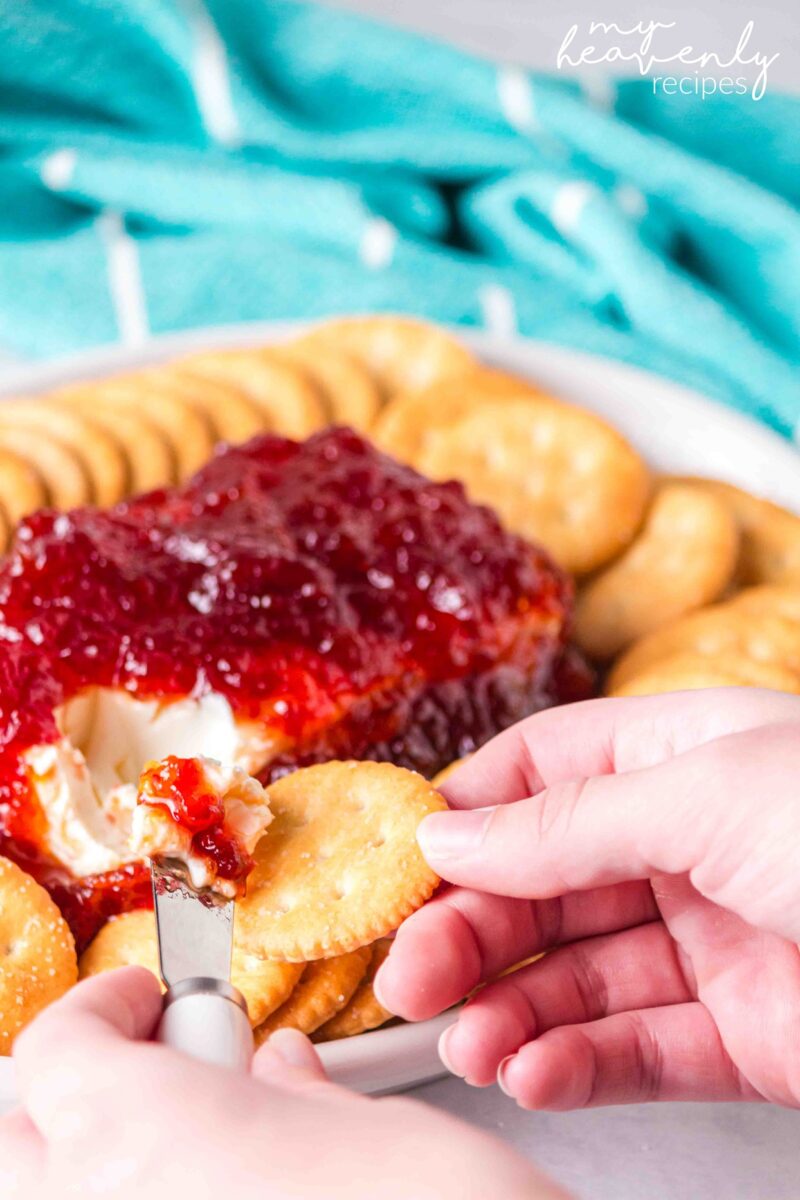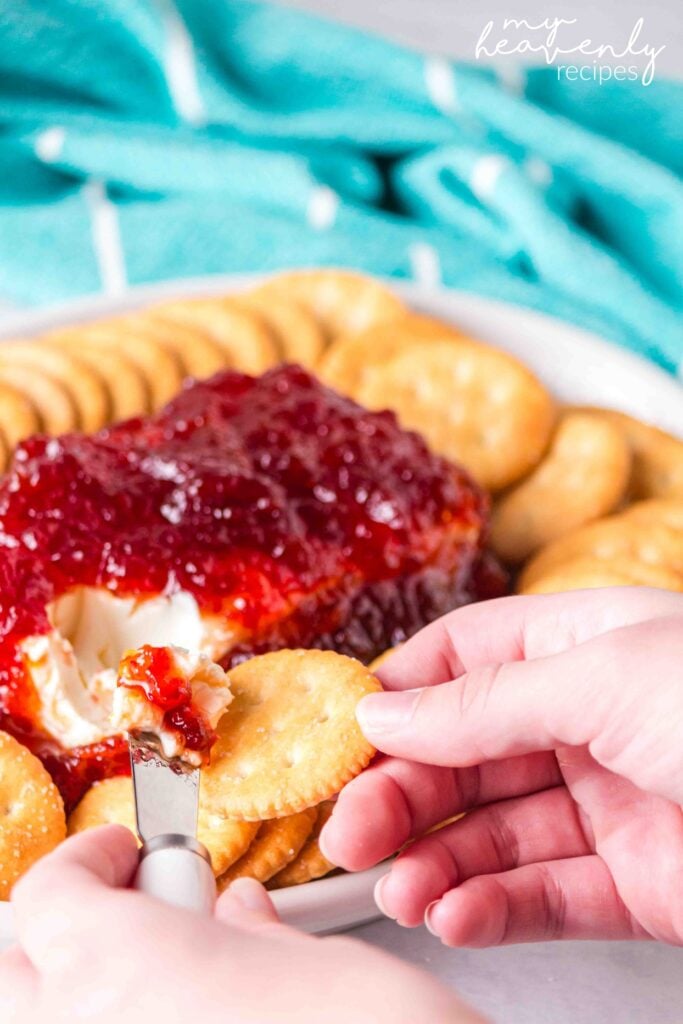 This cranberry pepper jelly is so great for Thanksgiving or Christmas parties!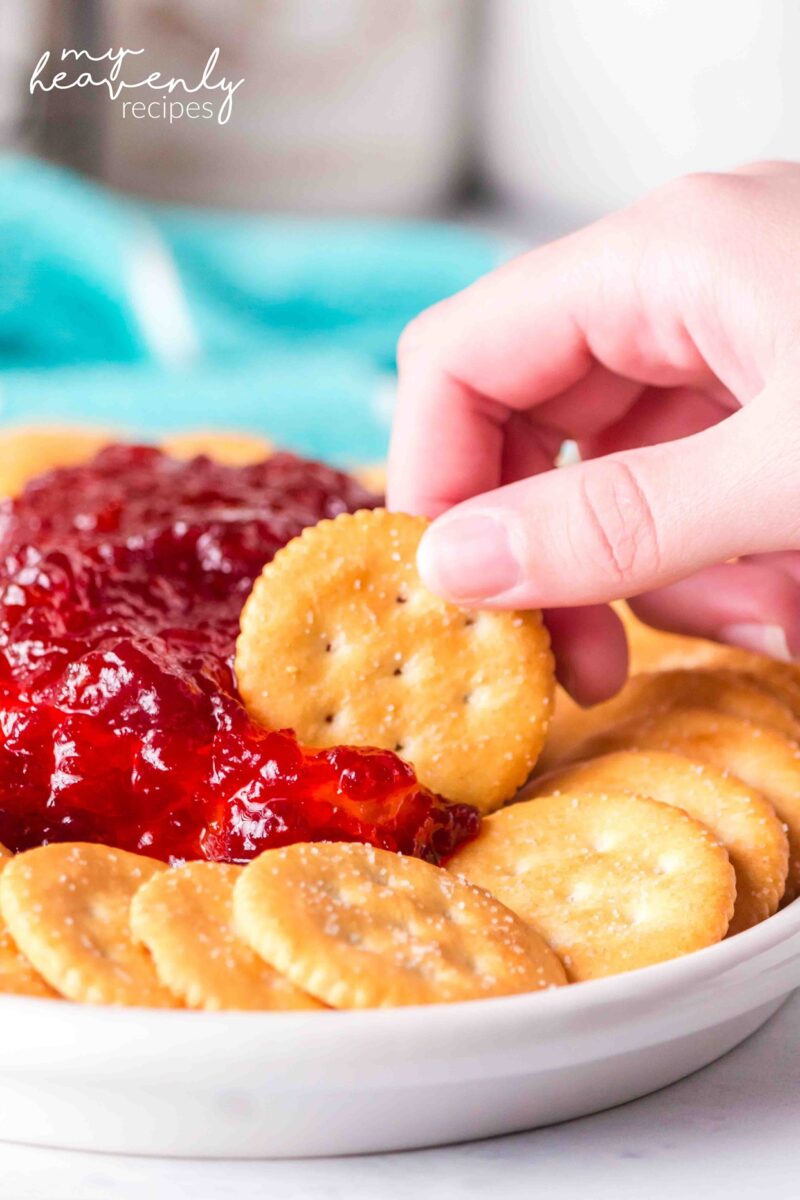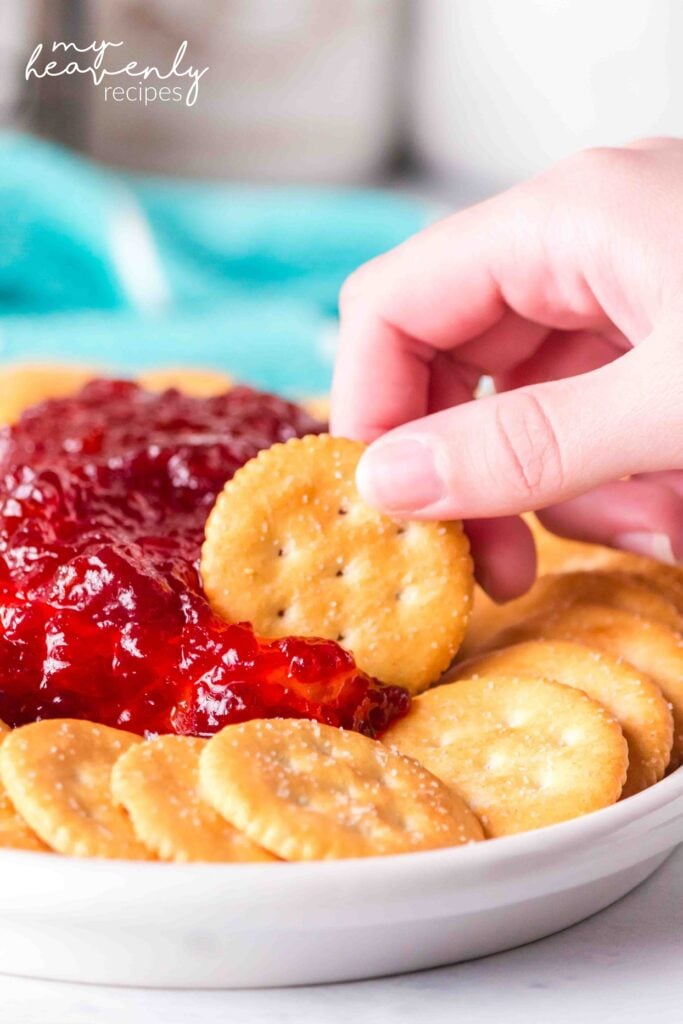 SKILLS

What you should know about this recipe

Flavor: Tasting just the jelly it is sweet and a hint of spice. the kind of spice makes you want to have more. When the jelly mixture is combined with the cream cheese it gives you a creamy sweet bite.
Time: You can mix the cranberry jelly and red pepper jelly but I would recommend putting it on the cream cheese right before serving.

Serve with Ritz crackers or any crackers of your liking. I would suggest buttery sesame-type crackers, not with a very strong flavor so you don't overpower the dip.
Storage: Stove in an airtight container in the fridge for 2 days. Honestly what I did was mix the jelly with the cream cheese and spread it over my bagel the next day.
Have fun with the recipe:

Make it spicy: Add more Red Jelly pepper then cranberry sauce.
Make it sweeter: Add more cranberry sauce than red pepper jelly.
I wouldn't suggest adding any spices. The cream cheese does its magic with the creaminess and the jelly
Cranberry Pepper Jelly
Ingredients
½

cup

jellied cranberry sauce

½

cup

red pepper jelly

I used Braswells red pepper jelly jar

1

block

8 ounces cream cheese, room temperature
Instructions
In a bowl, mix the jellied cranberry sauce with the red pepper jelly. Mix until combined.

Place the cream cheese on a serving platter.

Pour the jelly mixture over the cream cheese.

Serve and Enjoy!
Notes
If you have an equal part of the cranberry sauce and red pepper jelly you will have a perfect sweet and hint of spice.
If you prefer more fruity increase the cranberry sauce by 2 to 4 tablespoons. More spicy increase the red pepper jelly by 2 to 4 tablespoons.
If you want to have a nice, thick layer of jelly on top of the cream cheese increase from ½ cup to ¾ cup.
Storage: Stove in an airtight container in the fridge for 2 days.