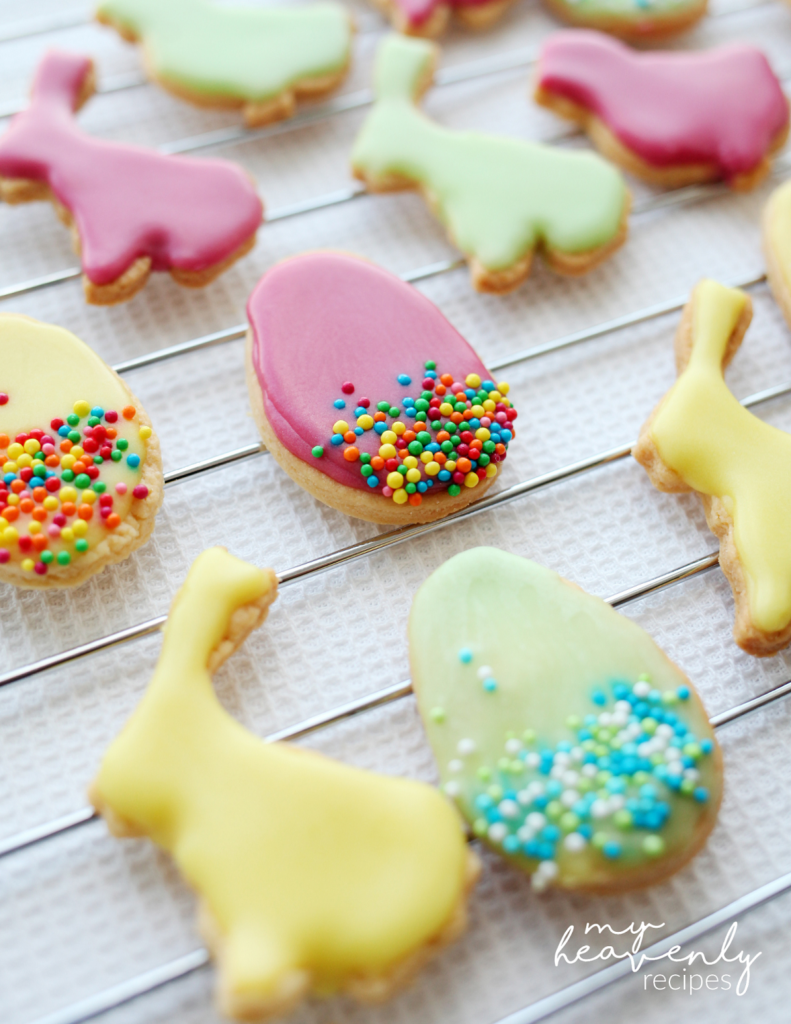 If you're looking for the best cut out sugar cookies to make for Easter, try this recipe! Its fail-proof!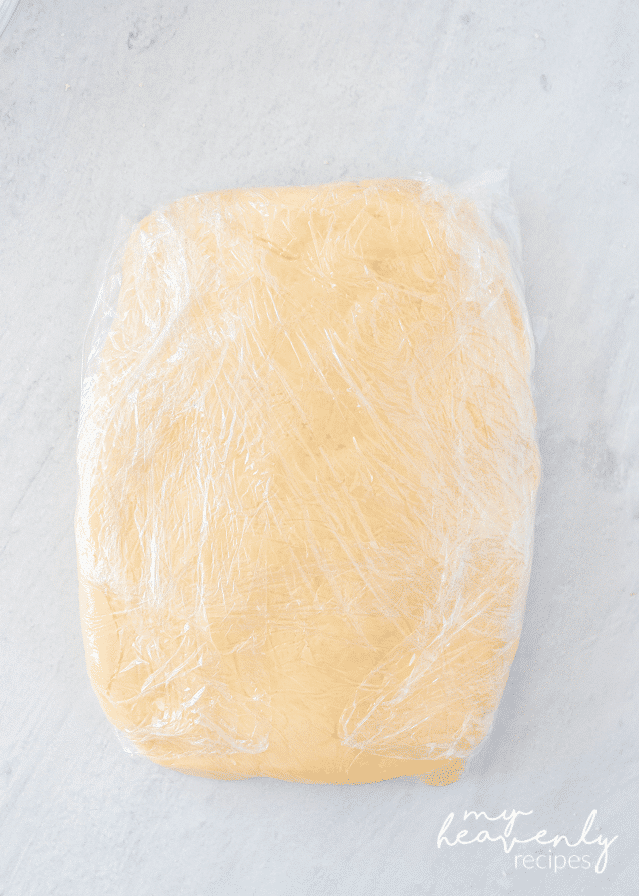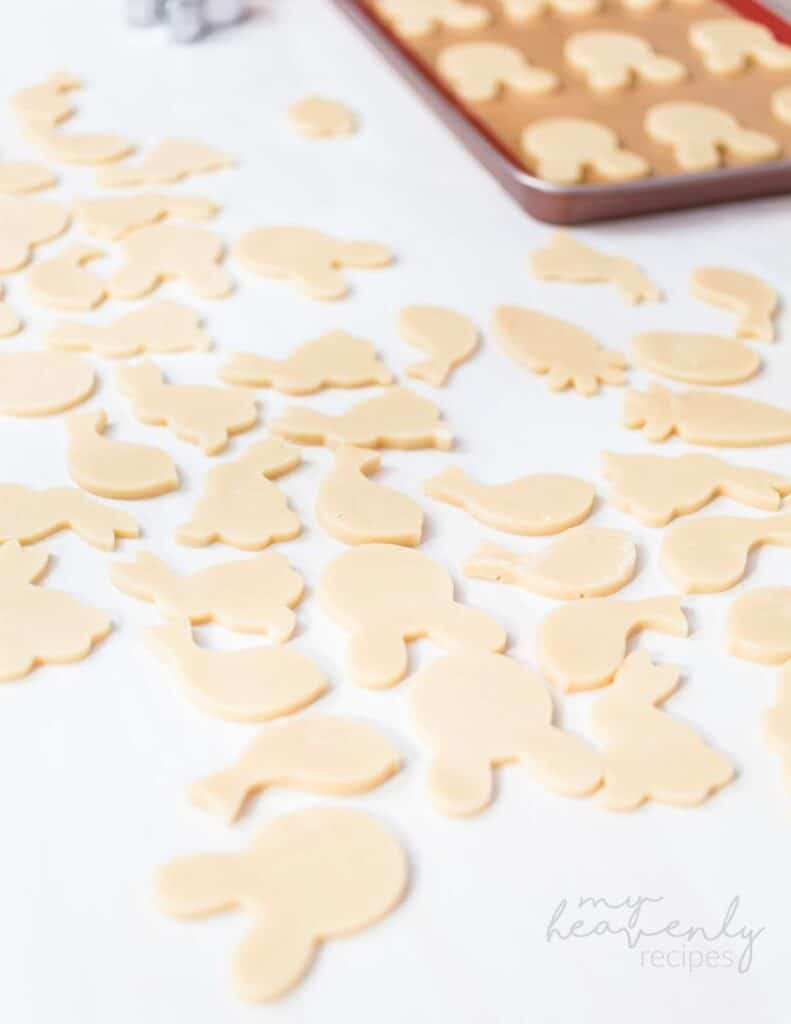 The almond extract is what makes them taste SO good and are addicting!!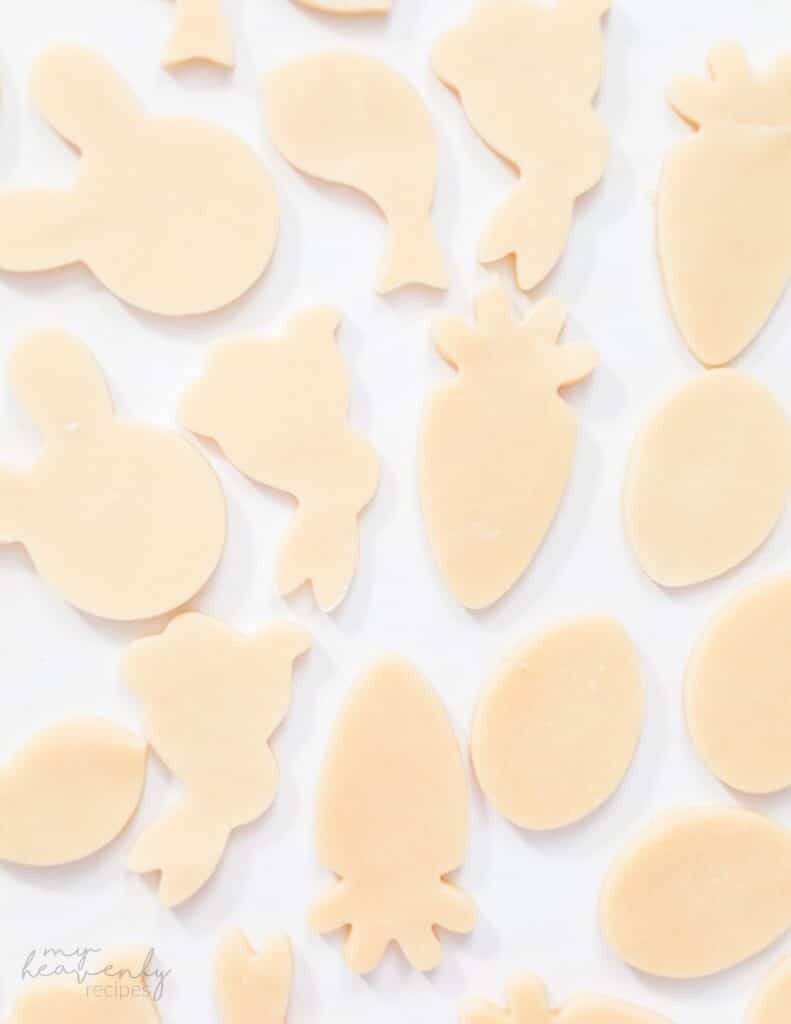 SKILLS

On step 3 for the cookies, with my hand mixer I make sure I mix really well the butter and sugar. By incorporating more air in the step, I have noticed the final result is airier and almost melt in your mouth.
When adding the flour mixture to the wet ingredients I add slowly as I don't want my mixture to be too dry. You know you have the right consistency when you take a piece of dough between your fingers and if pressing with your fingers it won't stick.
I finish mixing by hand, that's why I like to use a large mixing bowl, so I don't over mix and the dough have a better consistency.
Easter Sugar Cookies
Ingredients
Sugar Cookie Ingredients
1

cup

sugar

1

cup

2 sticks butter

room temp

2

eggs

1

teaspoon

vanilla extract

¼

teaspoon

almond extract

3

cups

unbleached all-purpose flour

1

teaspoon

baking powder

½

teaspoon

salt
Sugar Cookie Icing Ingredients
1

teaspoon

cream of tartar

3

cups

powdered sugar

½

teaspoon

vanilla extract

½

teaspoon

almond extract

Gel color I like to use gel color as it won't dilute my mixture and have no taste.

6

tablespoons

milk or cream
Instructions
COOKIES:
Line a cookie sheet with parchment paper

In a large bowl, cream together butter and sugar. (In this step I make sure I mix until it is nice and fluffy about 2 minutes. The cookie will be airier as a result)

Add eggs & vanilla and almond extract. Mix until all ingredients are well combined. Set aside

In another medium bowl mix flour, baking powder and salt.

Slowly add flour to the cream butter mixture. Not all at once otherwise it will be too dry.

Mix well. It will be a crumbly mixture.

With your hand, finish mixing the dough in the bowl. (I do the final mixing with my hand so it gives me a smoother dough)

Wrap the dough in plastic wrap and put in the fridge for at least 1 hour.

Preheat oven to 350-degree F.

Put the dough in between 2 parchment paper and roll the dough to ⅛ to ¼ inch thick. (Remember if you go for a thinner cookie, you may need to adjust your time).

Choose your favorite cookie cutter and create magic.

Bake in your prepared pan at 350 for 8 to 10 minutes or until golden.

Cool in the pan for 2 minutes then transfer to a cooling rack.

COOL COMPLETELY BEFORE FROSTING
ROYAL ICING:
In a large mixing bowl combine powdered sugar and cream of tartar

Add the vanilla and almond extract.

Add the milk 1 tablespoon at the time.

Separate in smaller bowl and add the coloring you want: red, green and white

Transfer your icing to a pipping bag with a small tip so it is easier to do design.