How to Make a Chocolate Turtle Cake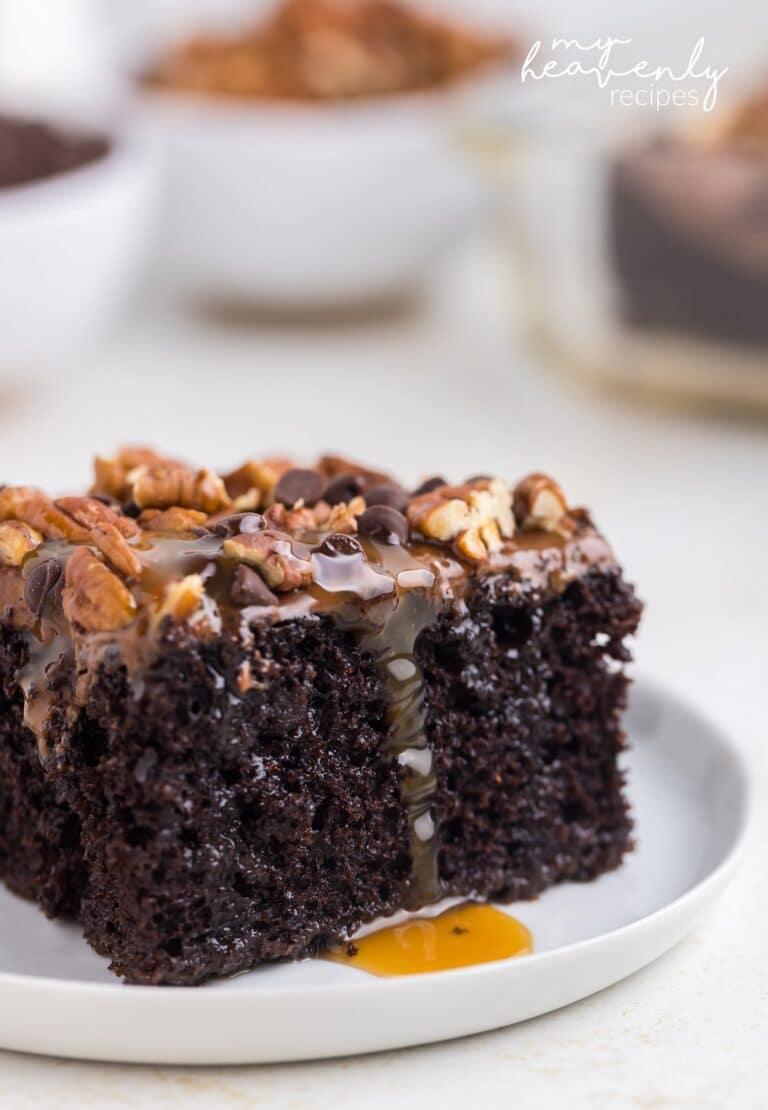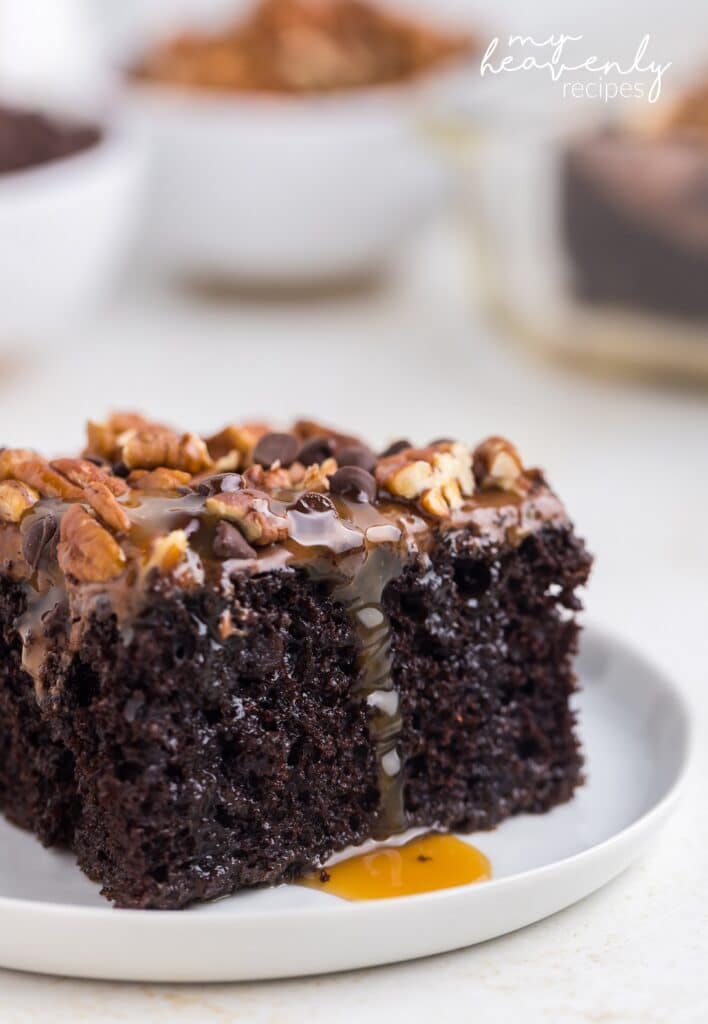 Make this amazing turtle poke cake for your next get together! The flavors are amazing and everyone will love it! Make sure to check out all our fun poke cake recipes, too!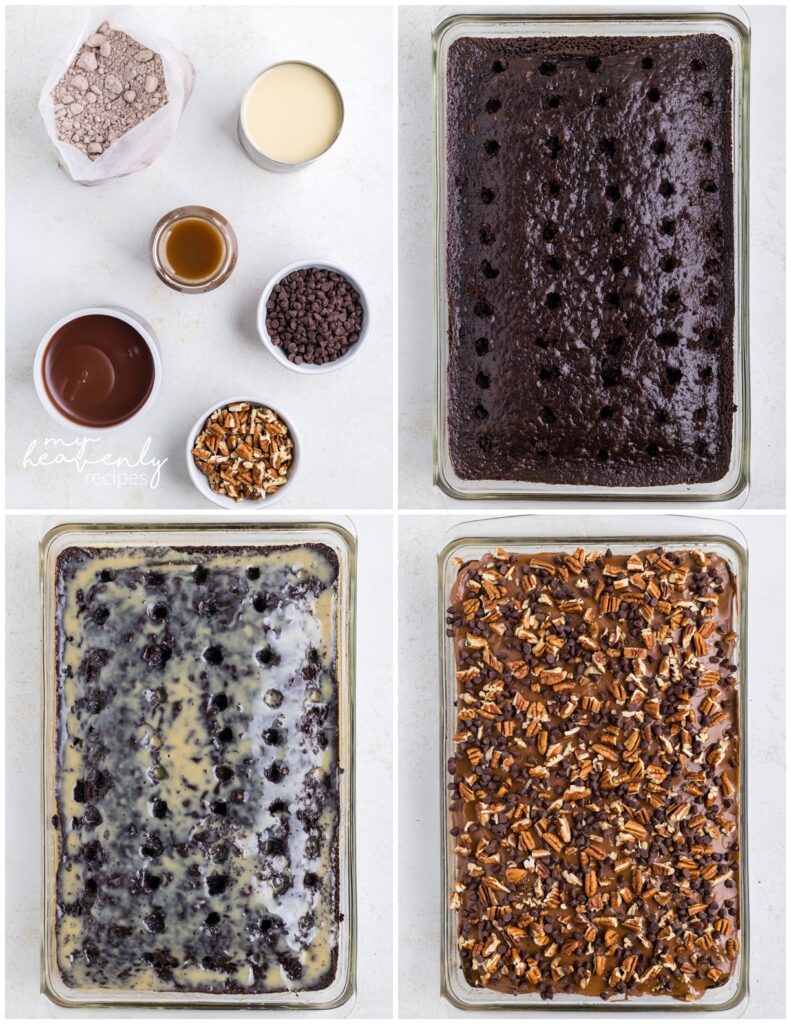 What ingredients do I need to make this turtle cake?
Box of chocolate cake mix (plus the ingredients listed on the package)
Jar of caramel topping
Can of condensed milk
Tub of chocolate frosting
Pecans
Mini chocolate chips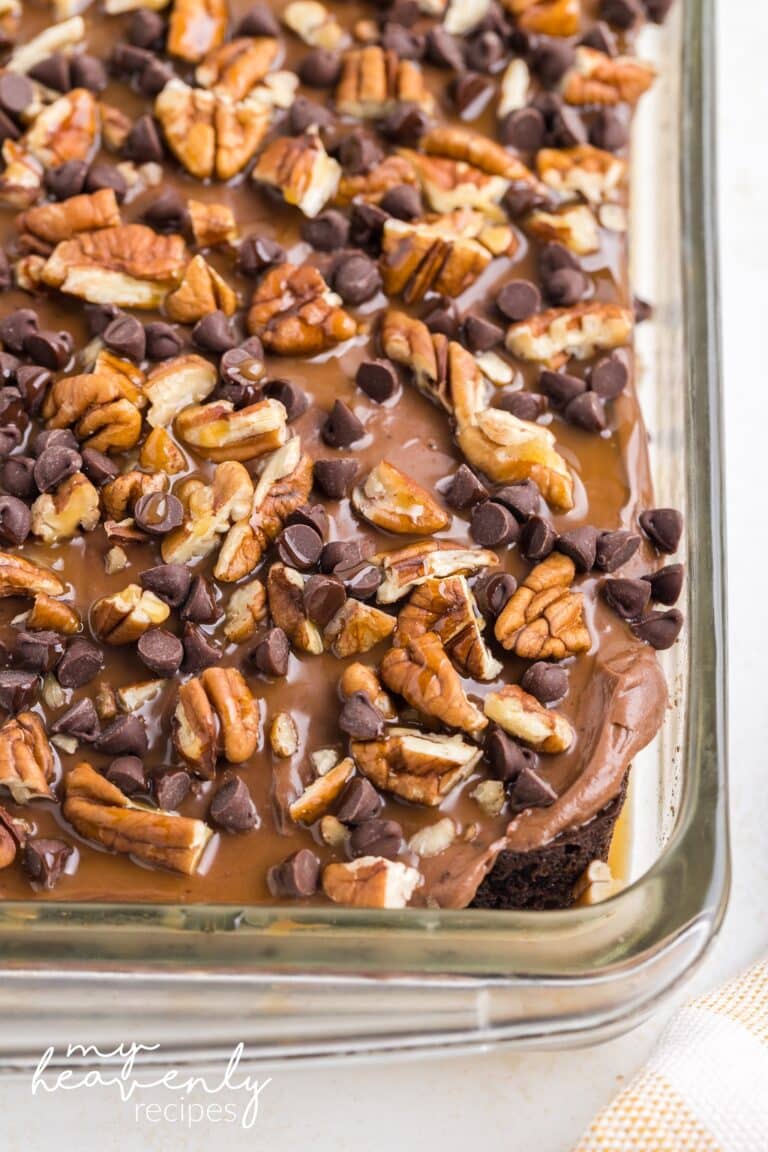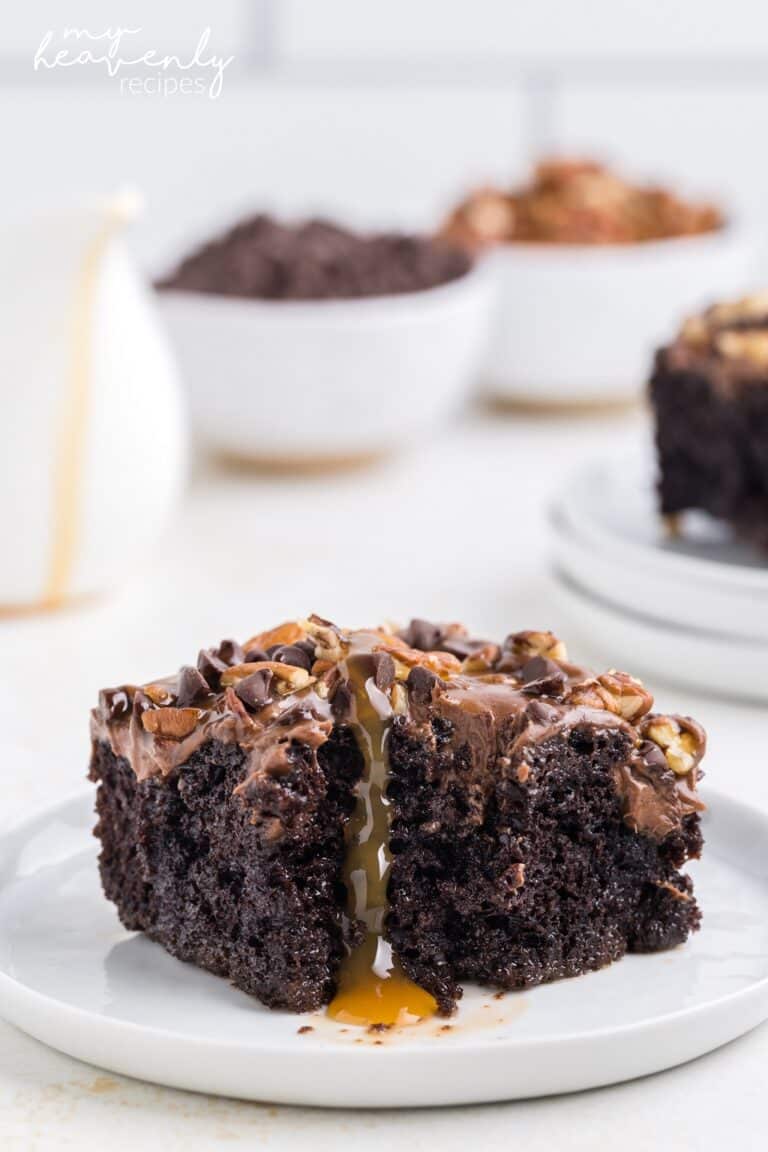 Turtle Poke Cake
Ingredients
1

15.25 ounce box of chocolate cake mix (plus the ingredients listed on the package)

1

12-ounce jar of caramel topping, divided

1

14-ounce can of condensed milk

1

16-ounce tub of chocolate frosting

¾

cup

pecans

roughly chopped

¼

cup

mini chocolate chips
Instructions
Prepare a 9×13-inch cake based on the package directions. Set the cake aside to cool completely.

Remove ½ cup of caramel topping from the jar and set aside. Combine the remaining caramel sauce and condensed milk in a large mixing jug or a bowl with a spout.

Use a thin, handled wooden spoon or chopstick to poke rows of holes in the cake.

Pour the caramel condensed milk over the top of the cake and spread it to fill the holes evenly.

Chill the cake in the refrigerator for at least one hour.

Beat the tub of frosting with an electric mixer for one minute or until light and fluffy. Frost the cake with the whipped frosting.

Drizzle ¼ cup of the reserved caramel sauce over the frosting.

Scatter the pecans and chocolate chips over the top of the cake and drizzle over the remaining caramel sauce.

Slice, serve, and enjoy.