How to Make No Drop Popsicles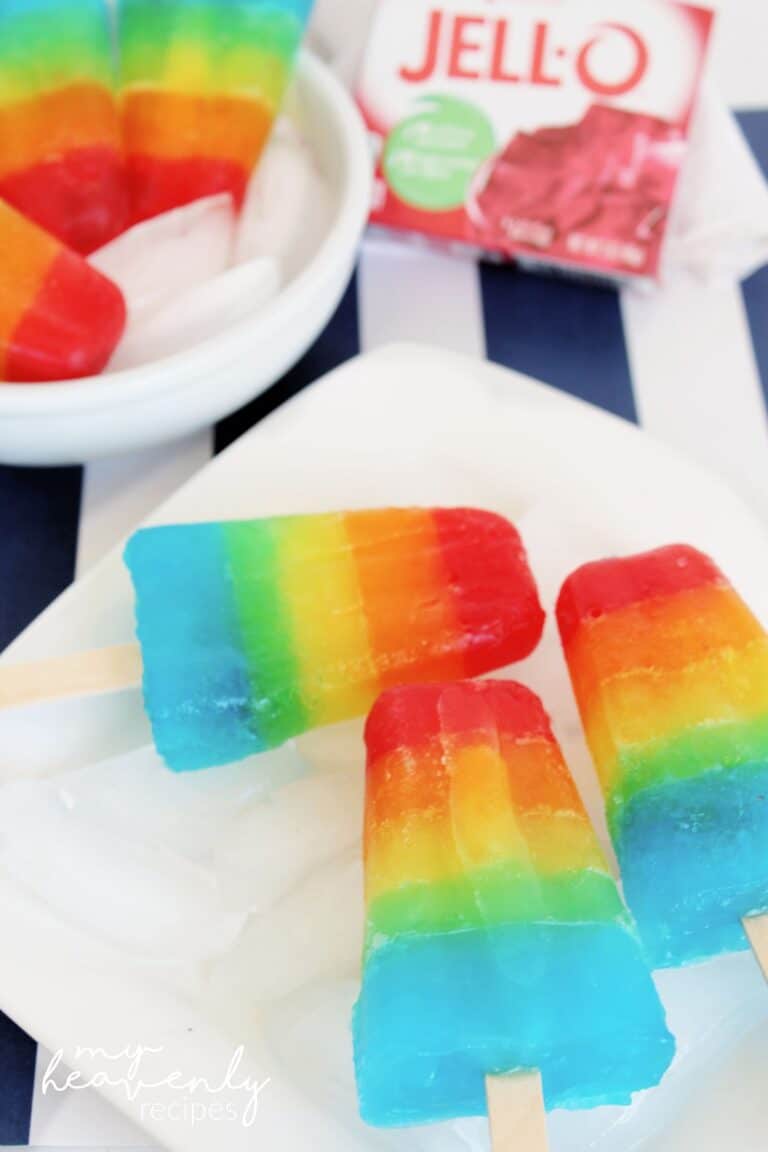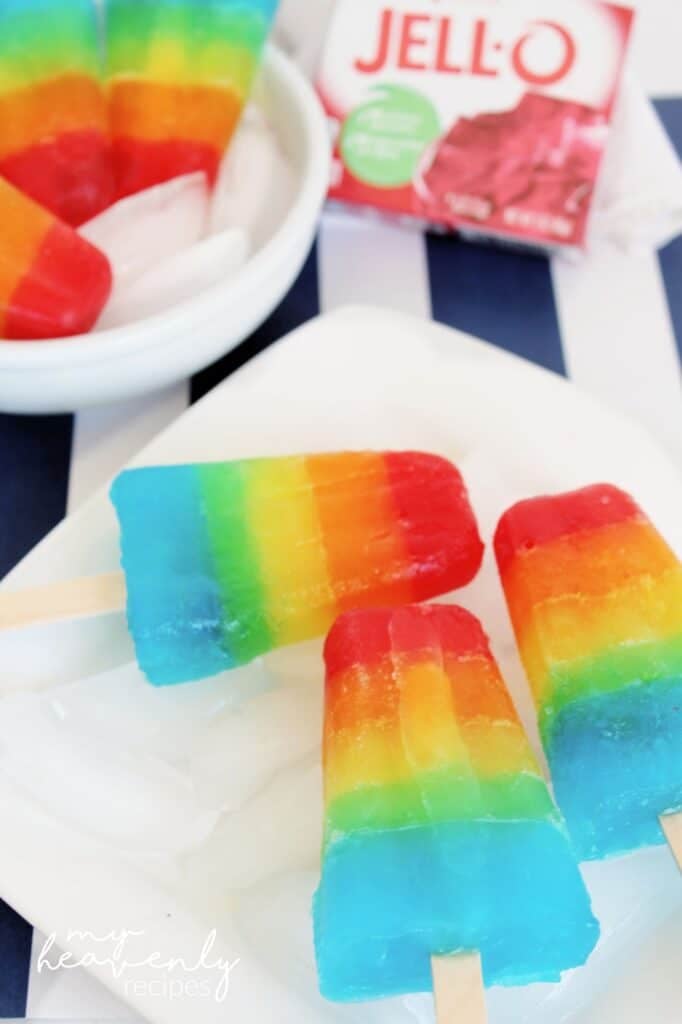 Make some fun colorful rainbow layered popsicles this summer! It's so easy and they have no drips!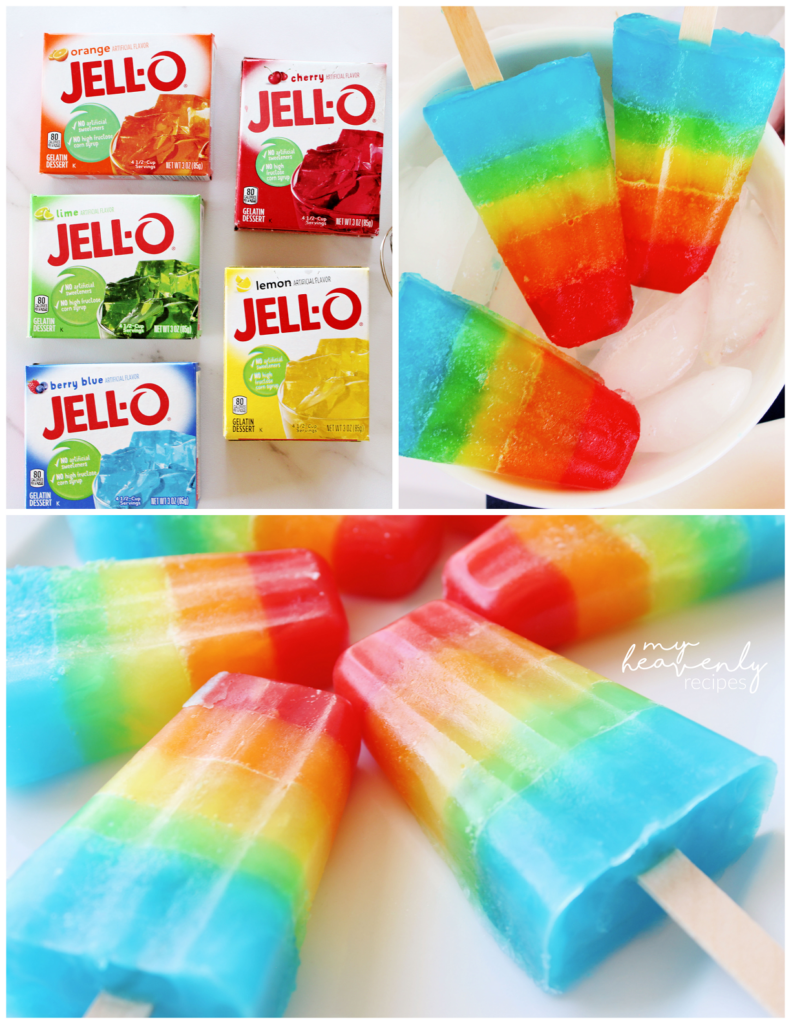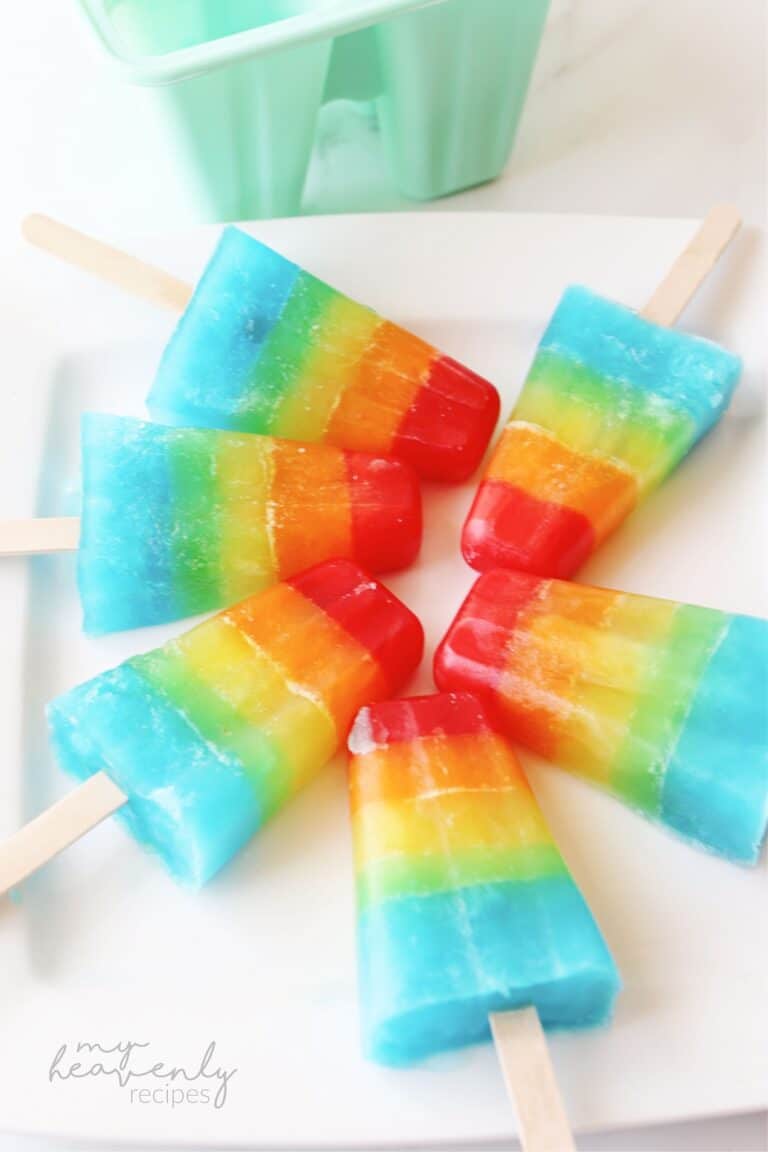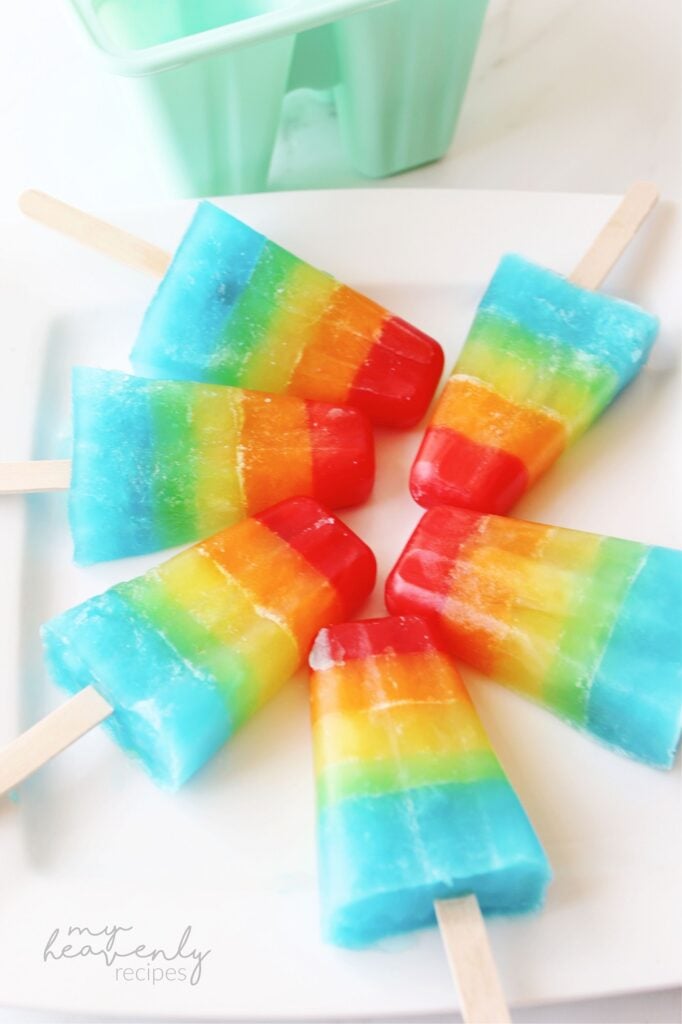 Jello Popsicles
Ingredients
3

oz

boxes of Jello in the following flavors: Blue

Green Yellow, Orange and Red

Water

Ice
Instructions
Using five separate bowls, place a Jello packet into each bowl. Only do one (each hour), and add in 1 cup of boiling water. Whisk until dissolved, then add in 1 cup of ice, continuing to whisk until the ice has fully melted.

Fill each popsicle mold 1/ 5 of the way full. This will vary depending on your molds. My molds took about 2 teaspoons per flavor.

Freeze for about an hour, until fully frozen. Then add the next flavor on top, continuing until all flavors have been layered.

Remove from molds and enjoy!
Notes
These will store in the freezer for 1-2 months. A great tip so you don't waste any extra jello is to pour the remaining flavors into a glass to enjoy.