This post may contain affiliate links, read our
Disclosure Policy
for more information. As an Amazon Associate I earn from qualifying purchases, thank you!
Top Birds Nest Desserts for Easter
In the spring time for Easter parties, we love to make little bird nest treats! Here is a list of all our favorite desserts. Just click on the link under the photos to get the recipes and directions how to make them.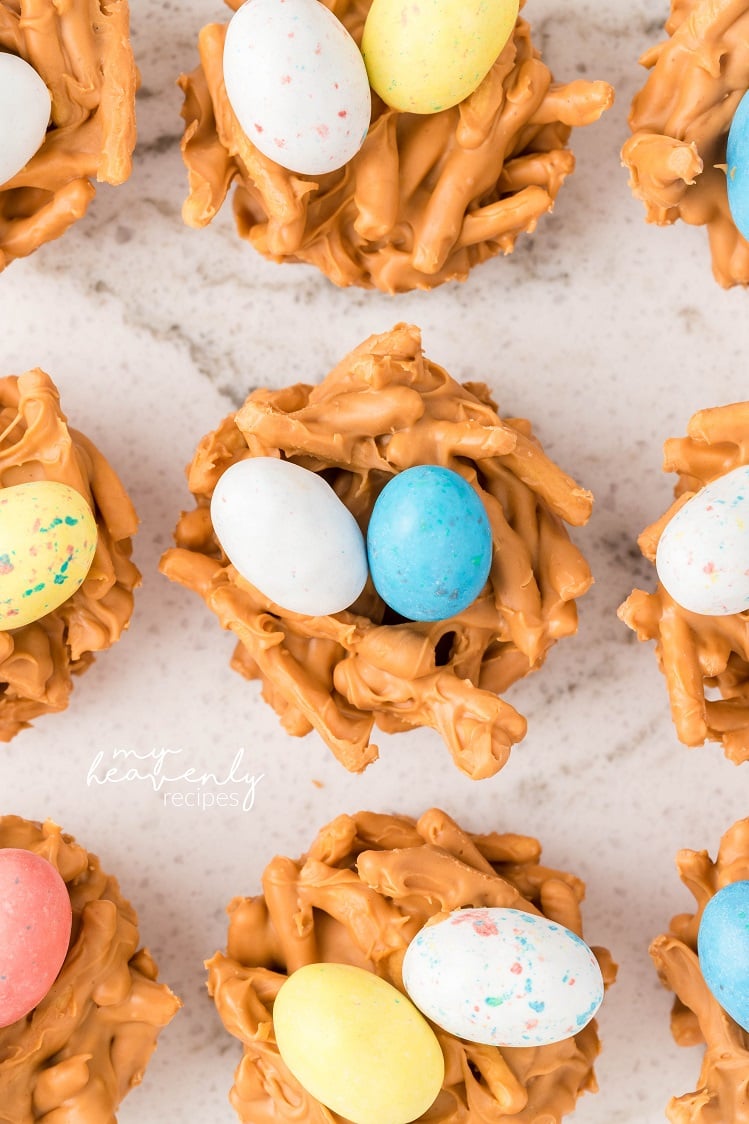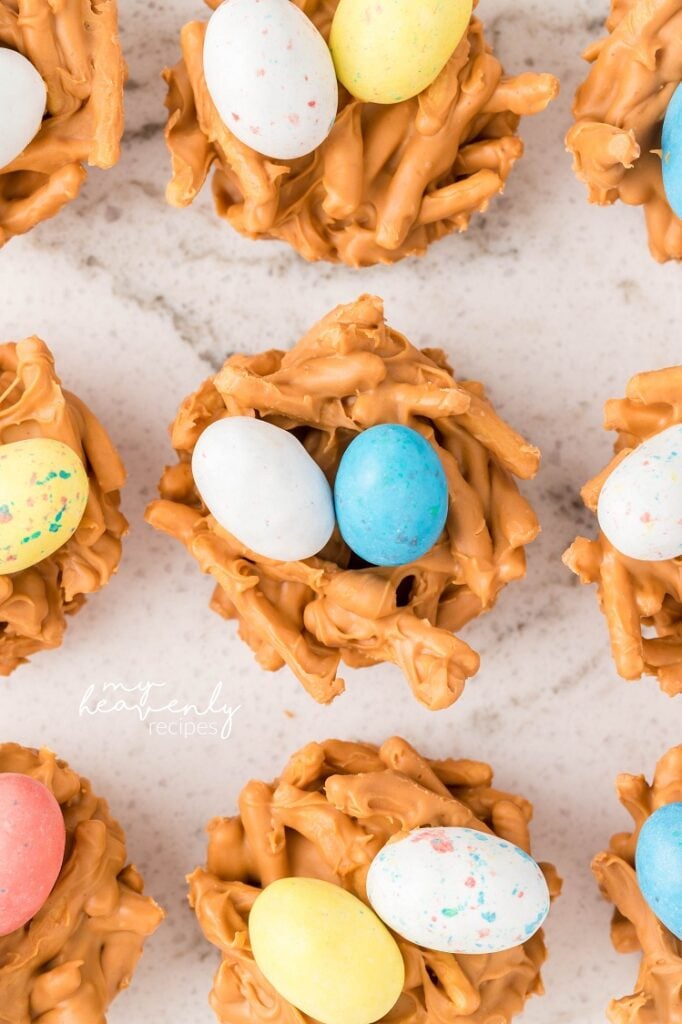 Butterscotch Haystack Nests – Use stick pretzels with peanut butter and Robin Eggs to create the perfect little nests to serve for Easter and whenever else you'd like. These simple and adorable treats taste good and are fun to prepare.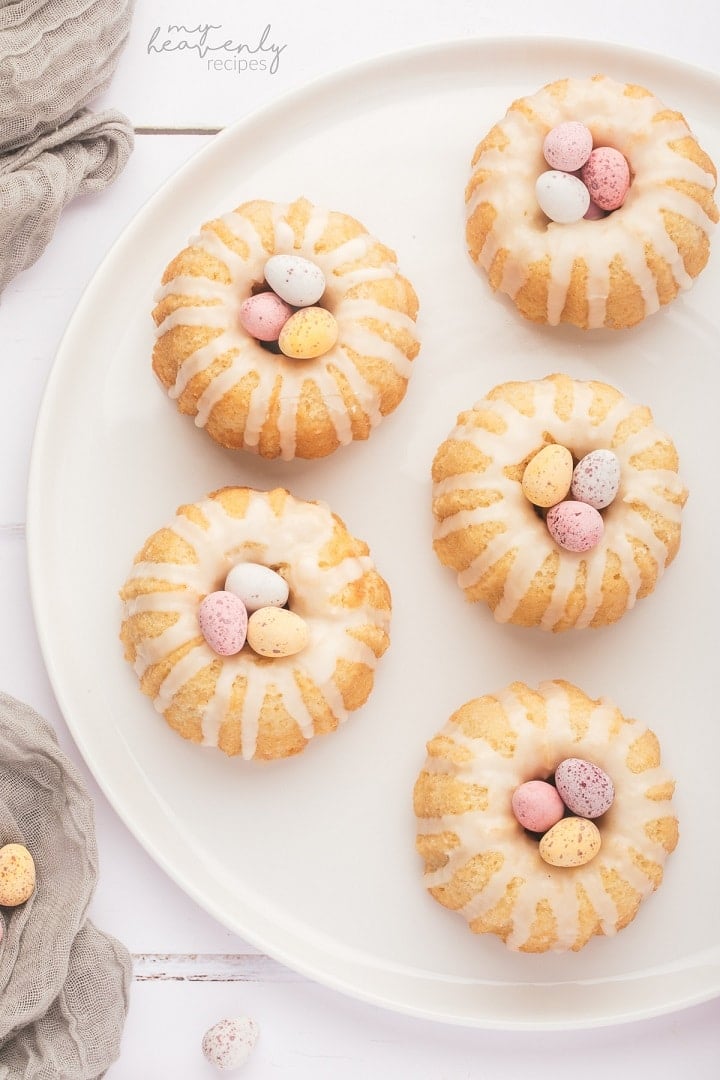 Mini Easter Bundt Cake Nests – Make these yummy vanilla bundt cakes to look like little birds nests for Easter! They are light and fluffy!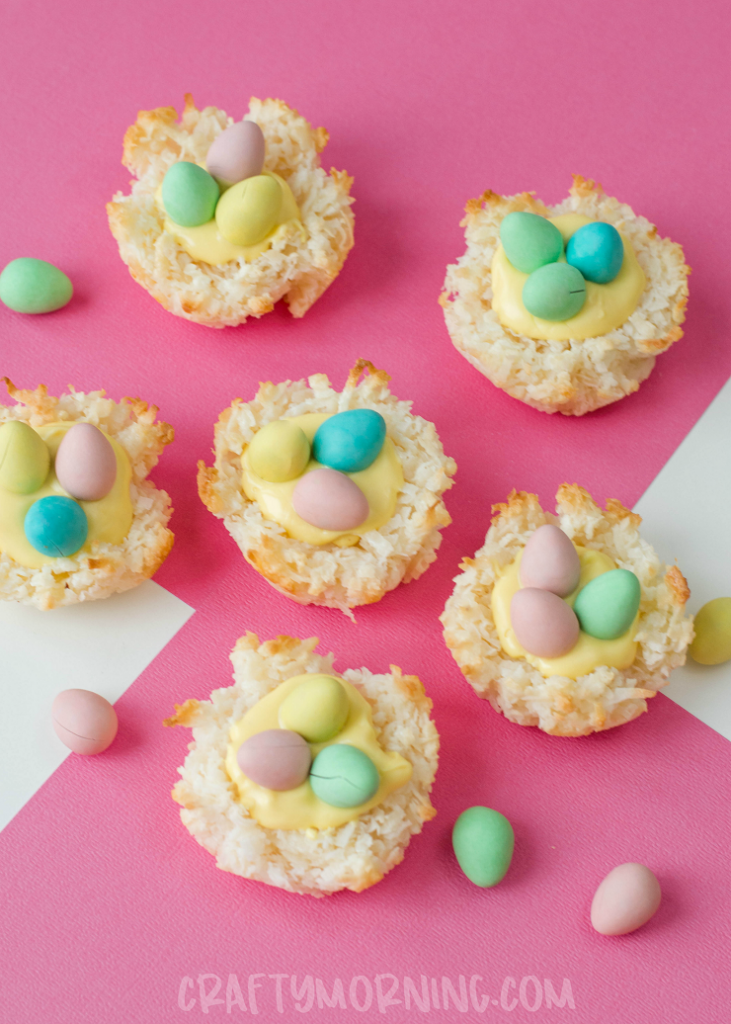 Birds Nest Coconut Macaroons – Take traditional macaroons up a notch with these Birds Nest Coconut Macaroons consisting of little eggs and plenty of shredded coconut. These are a coconut lovers paradise, with their sweet touch in every bite.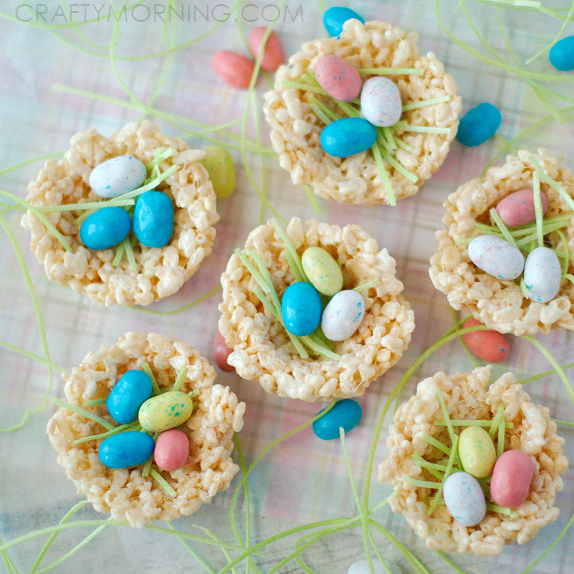 Rice Krispie Birds Nest Treats – Get crafty with the cereal when preparing these Rice Krispie Bird Nests Treats. Combine your krispies with a few other ingredients, including Robin Eggs, to make an adorable, kid-friendly treat that adults love, too.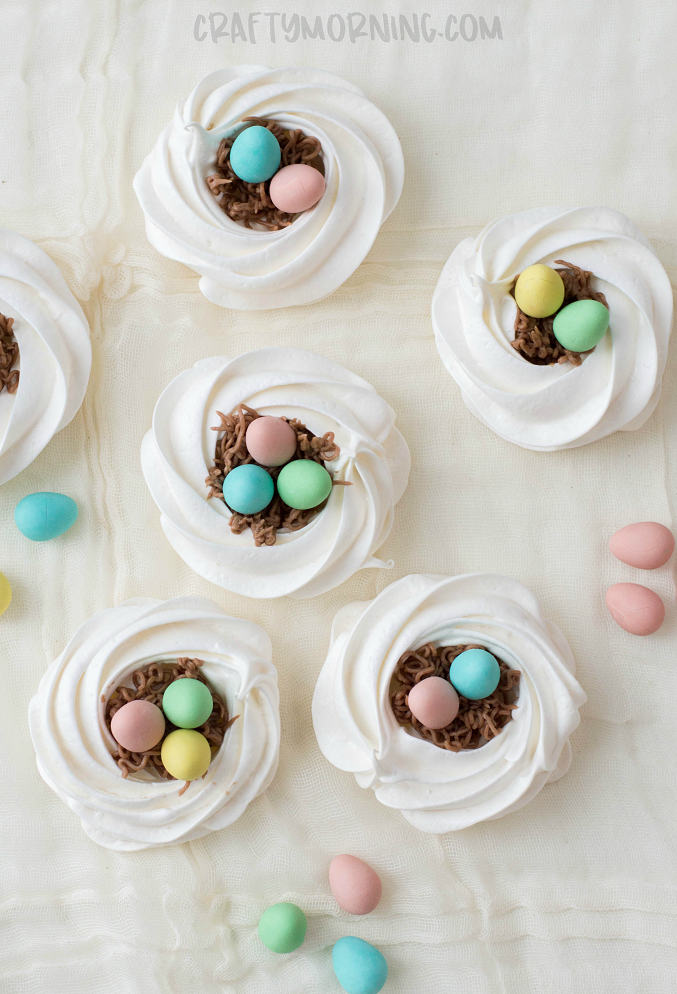 Birds Nest Meringue Cookies – Biting into these cookies is like biting into a piece of pie. The Birds Nest Meringue Cookies look good yet taste even better. Best of all, they're not hard to make at home with a few ingredients.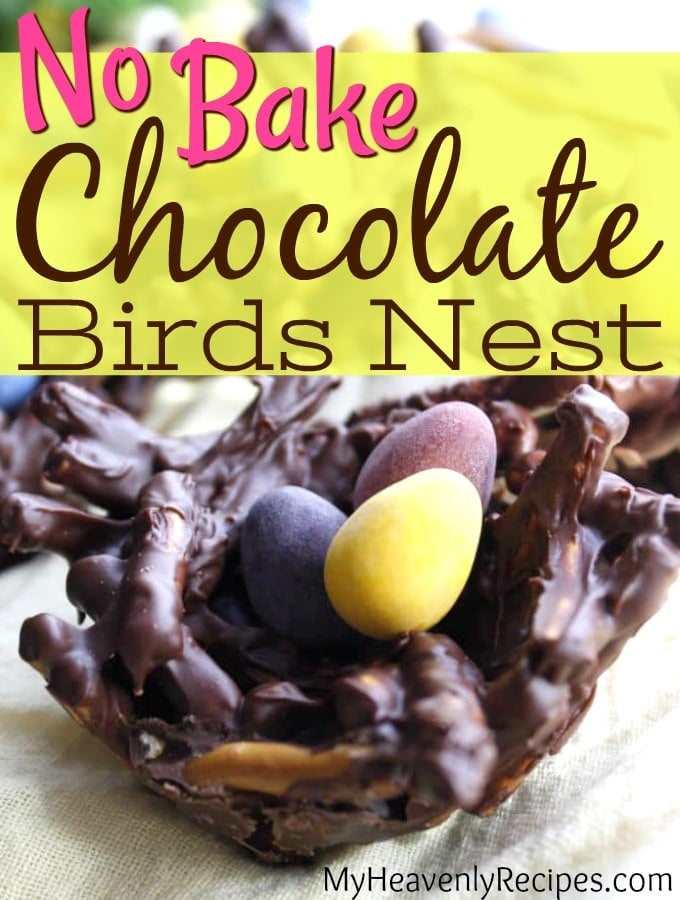 Chocolate Pretzel Birds Nest Cookies – Looking for a no-bake recipe that will satisfy your sweet tooth? If so, this Chocolate Pretzel Birds Nest Cookies recipe is a must-try. You can dip your pretzels into your favorite chocolate, such as milk or dark, and add colorful eggs to it for a simple yet delicious treat.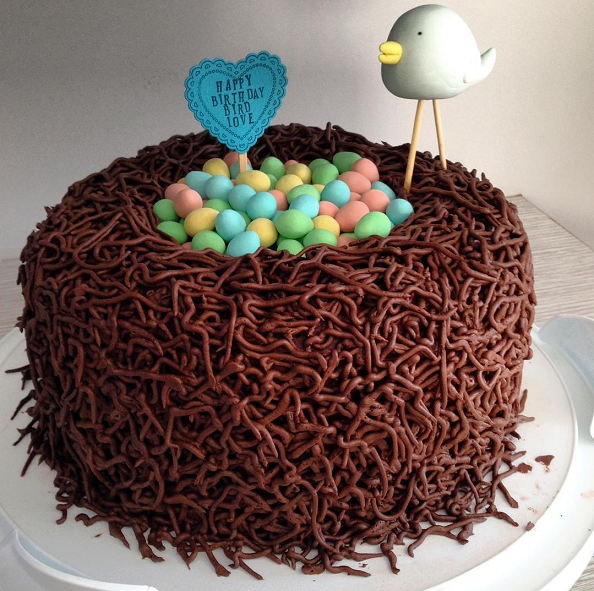 Birds Nest Cake – Create an impressive bird's nest cake with this easy-to-follow recipe. The beautifully decorated cake will have everyone wanting a slice of such a decadent and flavorful treat. Enjoy decorating it as much as you'll love eating it.