How to Make a Pineapple Ham in the Oven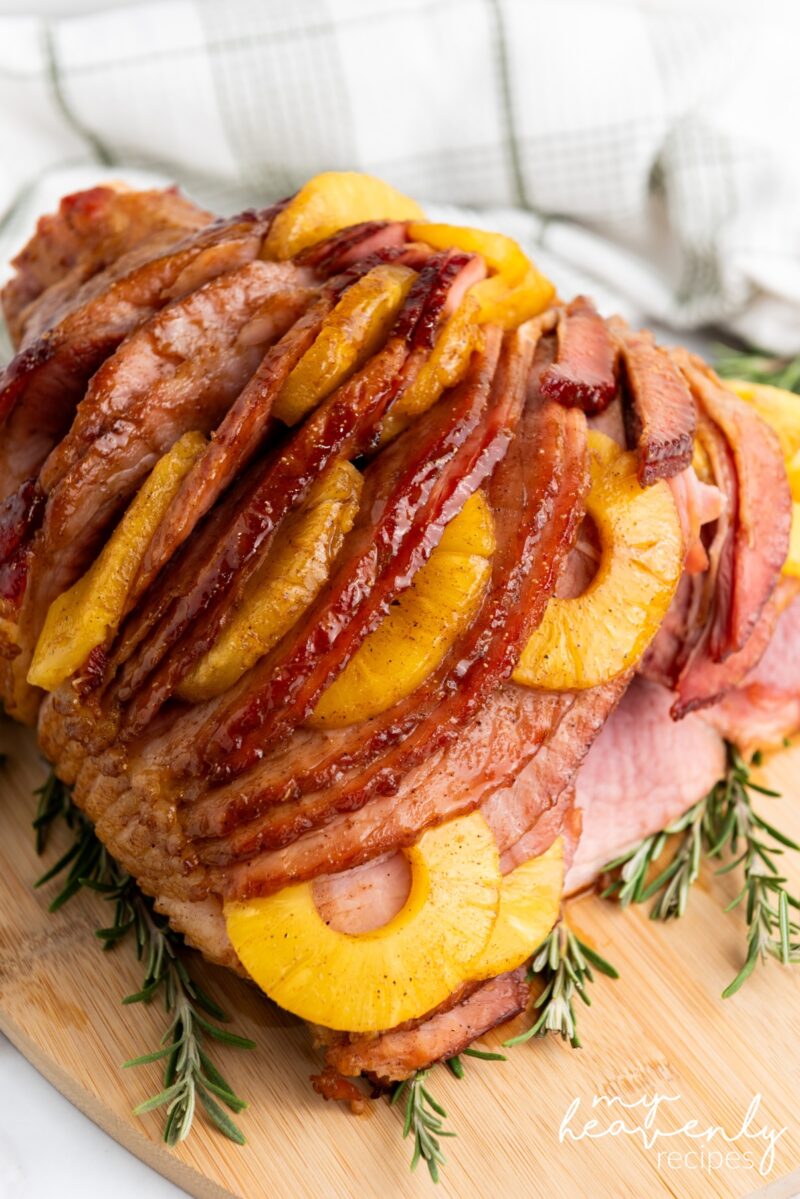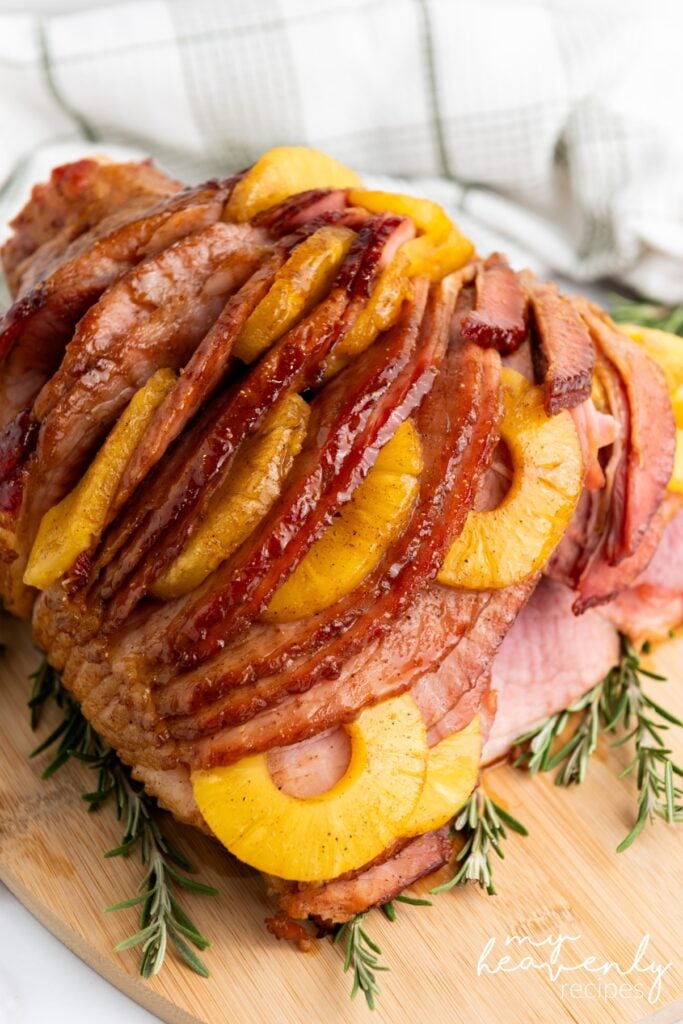 Make a delicious, easy holiday dinner with your ham this year! All you need are three ingredients to make a yummy meal.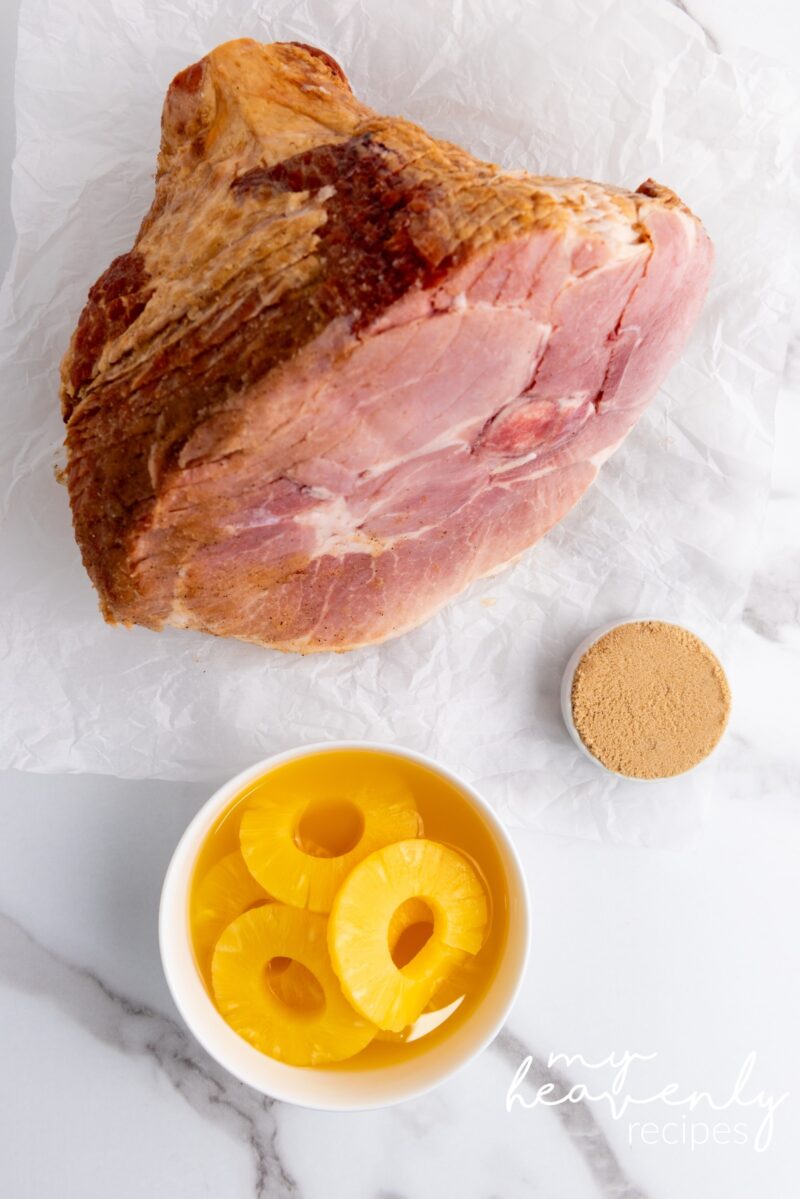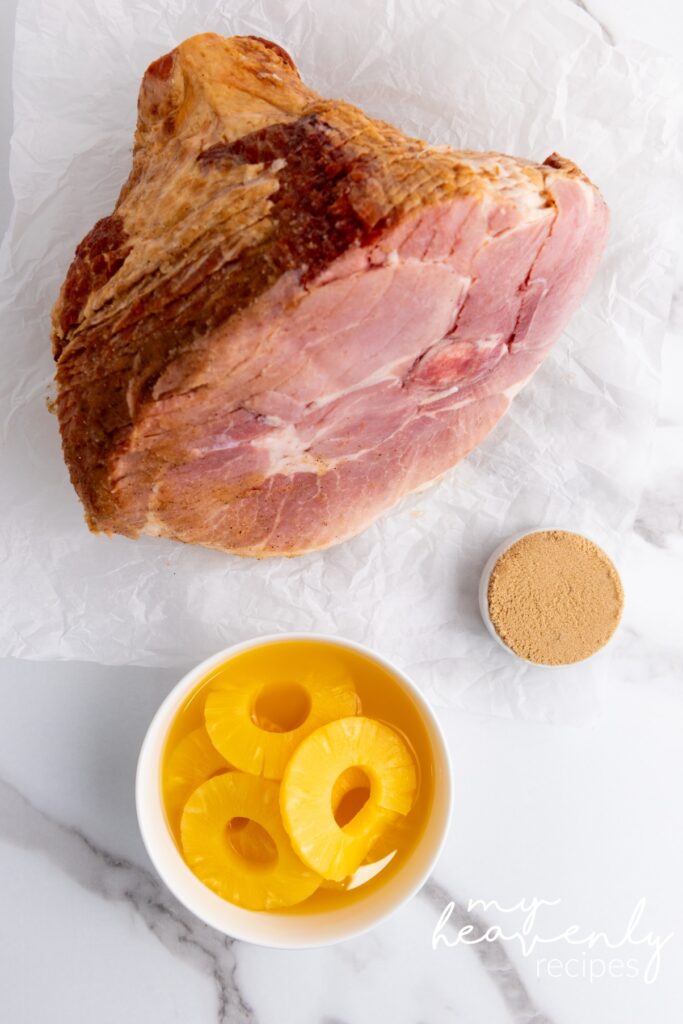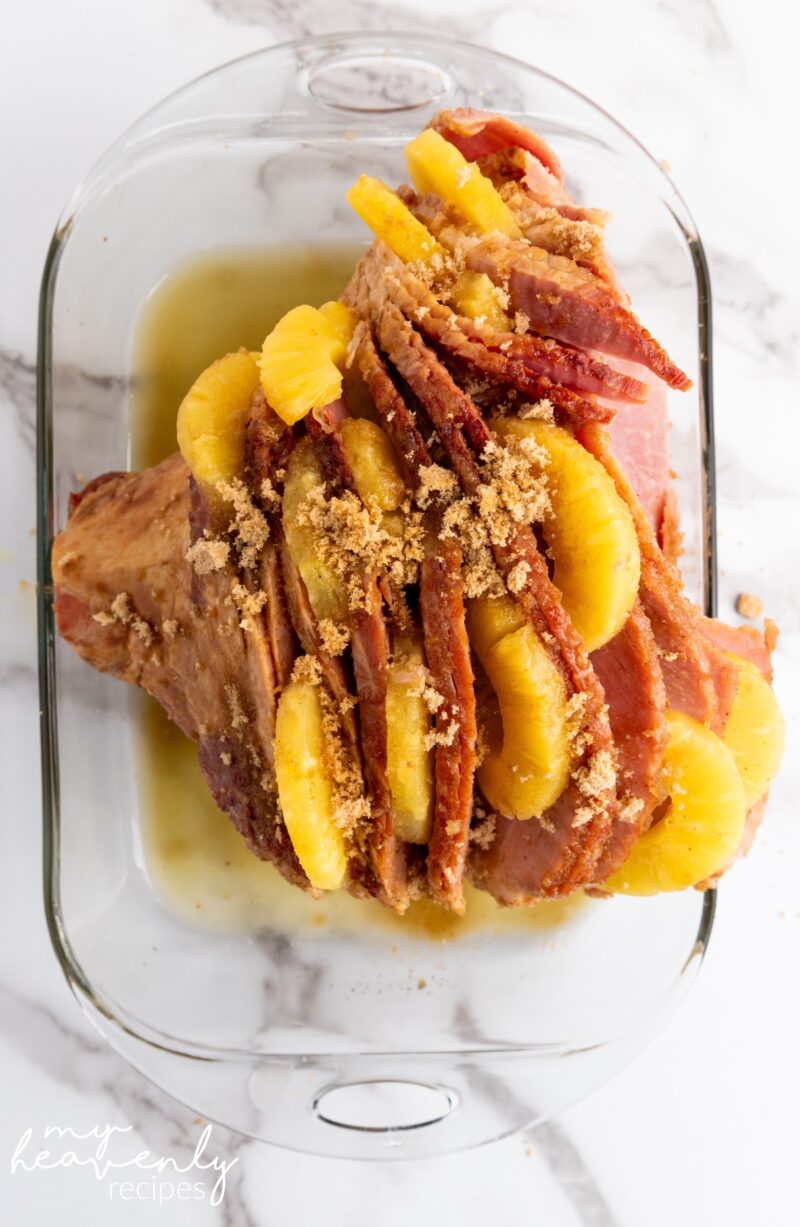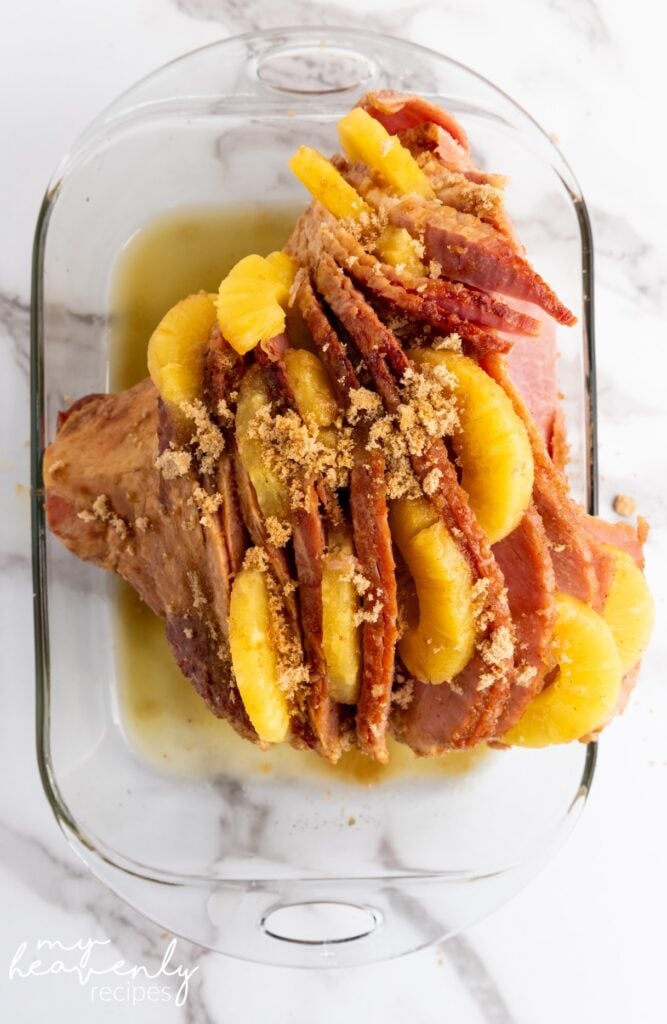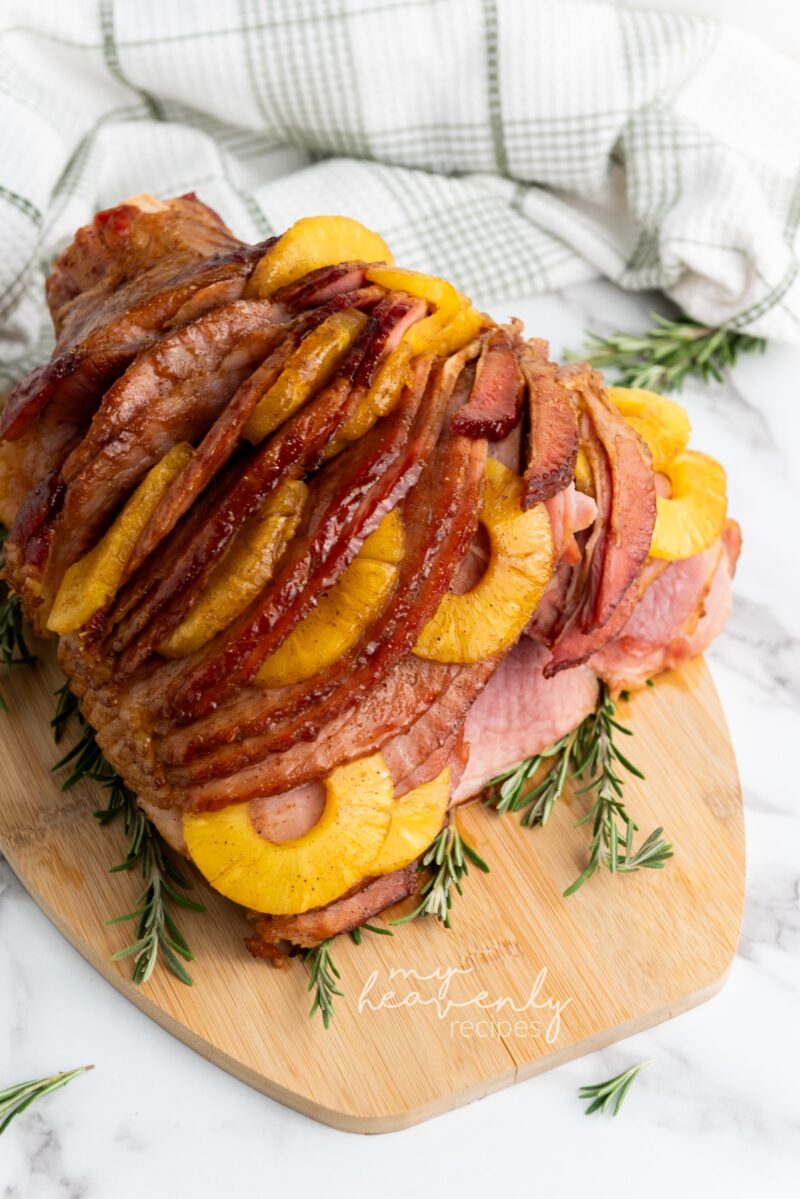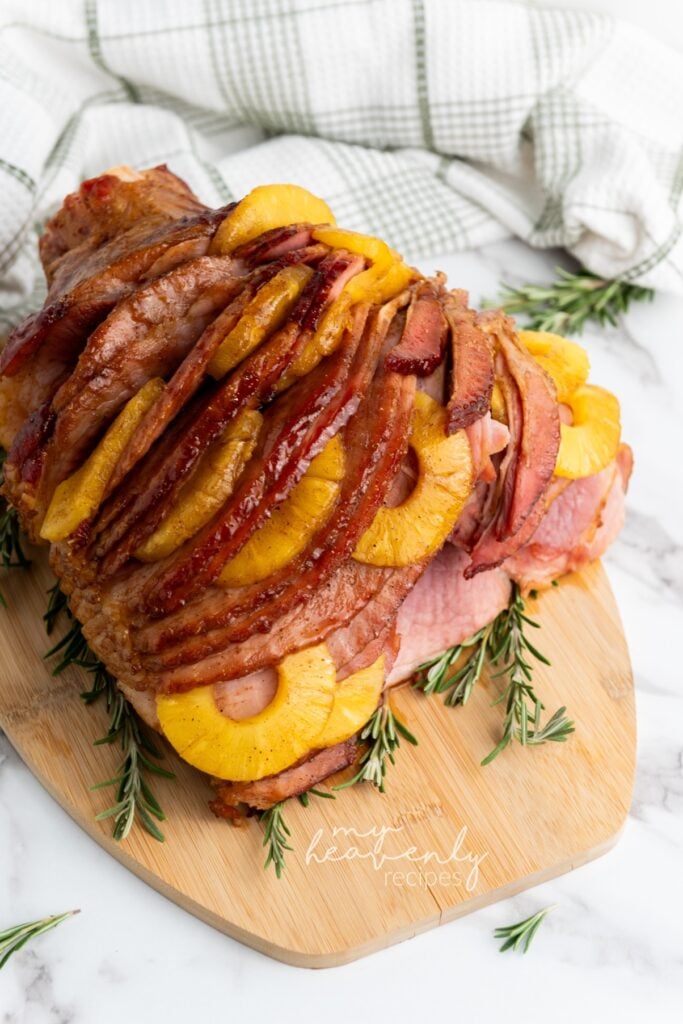 Brown Sugar Pineapple Ham
Ingredients
1

bone-in spiral ham

pre-cooked

1

can pineapple slices

with juice

¼

cup

brown sugar
Instructions
Start by preheating the oven to 350 degrees Fahrenheit.

Remove the packaging from the pre-cooked ham and place it in a oven safe casserole dish.

Sandwich the pineapple slices from the can between the ham slices. Then, pour the can of juice over it.

Sprinkle a uniform layer of brown sugar over the ham and pineapple segments. Depending on the level of sweetness you like, you can vary the amount of brown sugar.

Cover the ham with aluminum foil and let it cook for 1.5 hours in the oven. The cooking time may vary depending on the size of the ham. You want the ham to heat through and the flavors to combine.

Check the ham periodically in the oven, and baste it with the juices so it stays moist!

If your ham came with a glaze package, you could mix this with a few tablespoons of the pineapple juice, mix it and glaze the ham with it.
Notes
Since the ham is already cooked, the goal is to heat it through and infuse it with the flavors of pineapple and brown sugar. You can use a crockpot also!