This post may contain affiliate links, read our
Disclosure Policy
for more information. As an Amazon Associate I earn from qualifying purchases, thank you!
Vanilla & Cinnamon Rice Pudding Recipe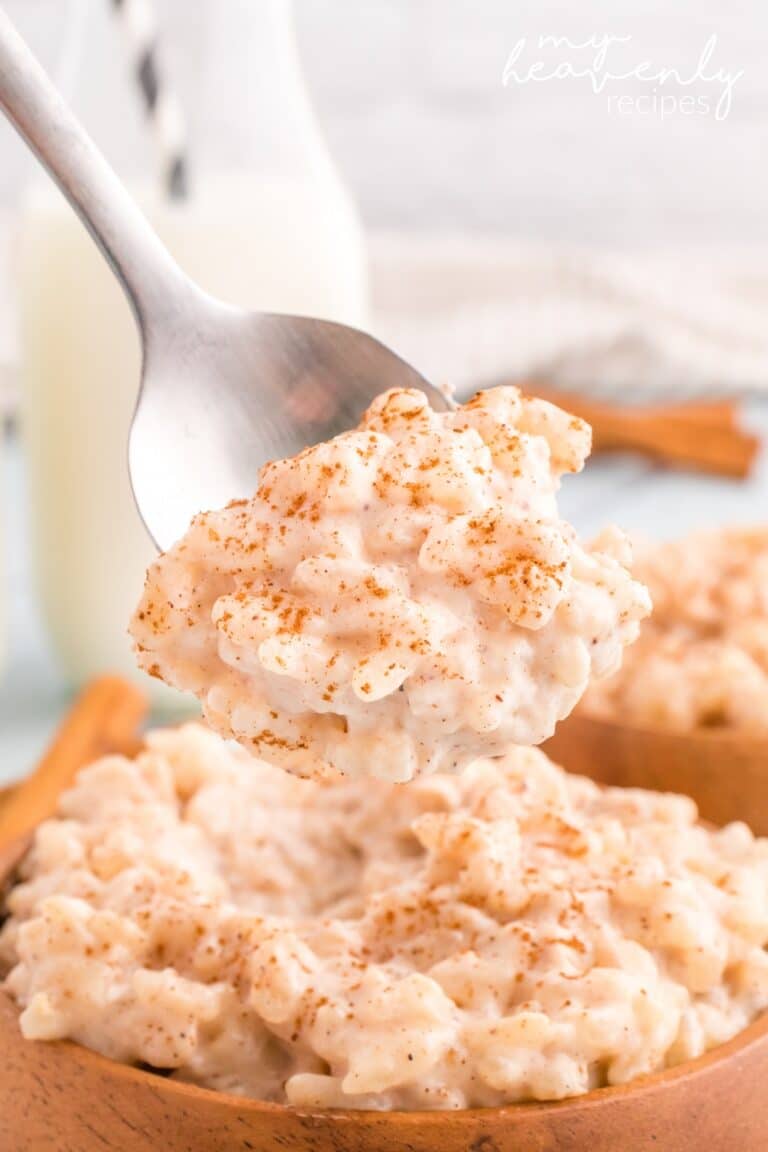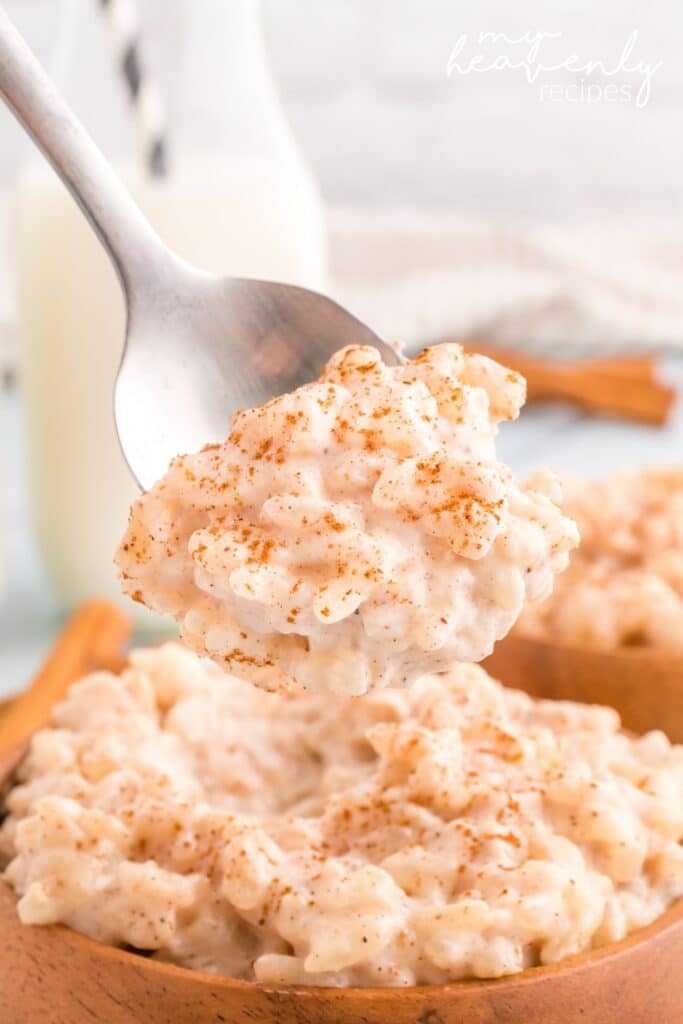 One of my favorite desserts my grandma used to make was rice pudding! This vanilla and cinnamon flavored rice pudding is the best.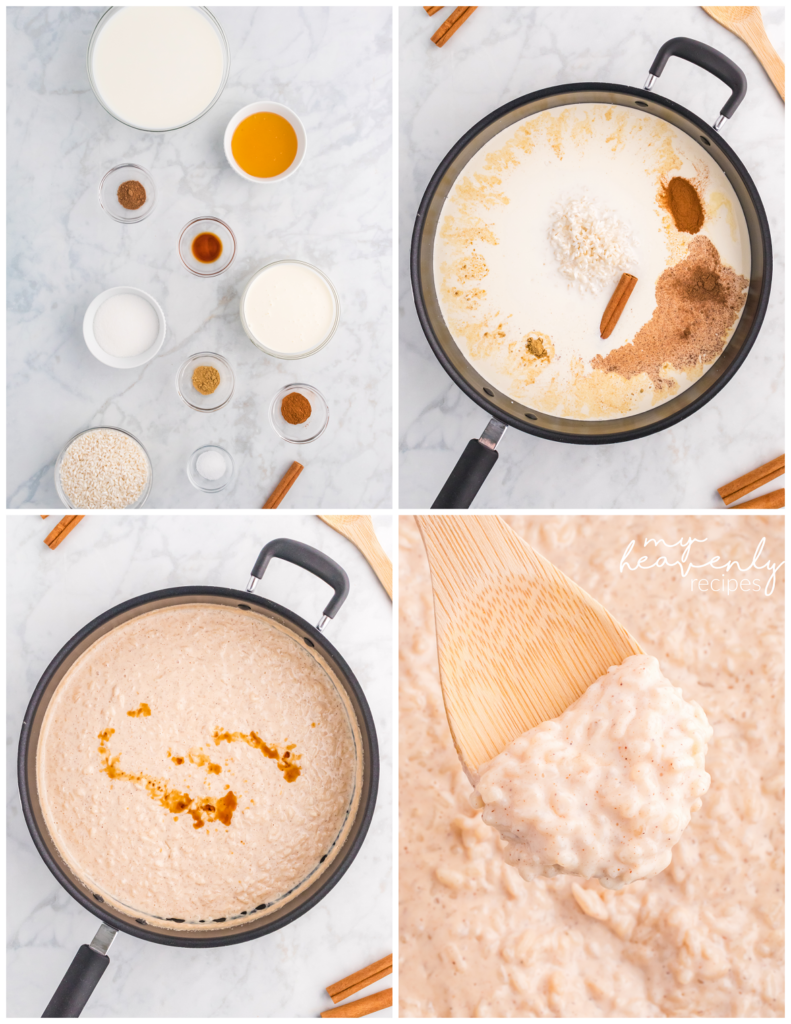 How should I store the rice pudding? The rice pudding can be stored in the refrigerator for up to 3-4 days in an airtight container.
What kind of rice do you use to make rice pudding? Arborio rice
Can I use other kinds of rice? Other types of rice that can be used for rice pudding include short-grain rice, sushi rice, and jasmine rice. However, these types of rices may not be as starchy as Arborio rice, so the texture may not be as creamy. You may need to adjust the cooking time and liquid ratios accordingly. Additionally, the flavor may be slightly different than using Arborio rice.
What is another variation I can make? To make a regular version of this rice pudding without the spices, simply omit the ground cinnamon, nutmeg, and ginger, and the cinnamon stick. You can also reduce or omit the honey or maple syrup if you prefer a less sweet pudding.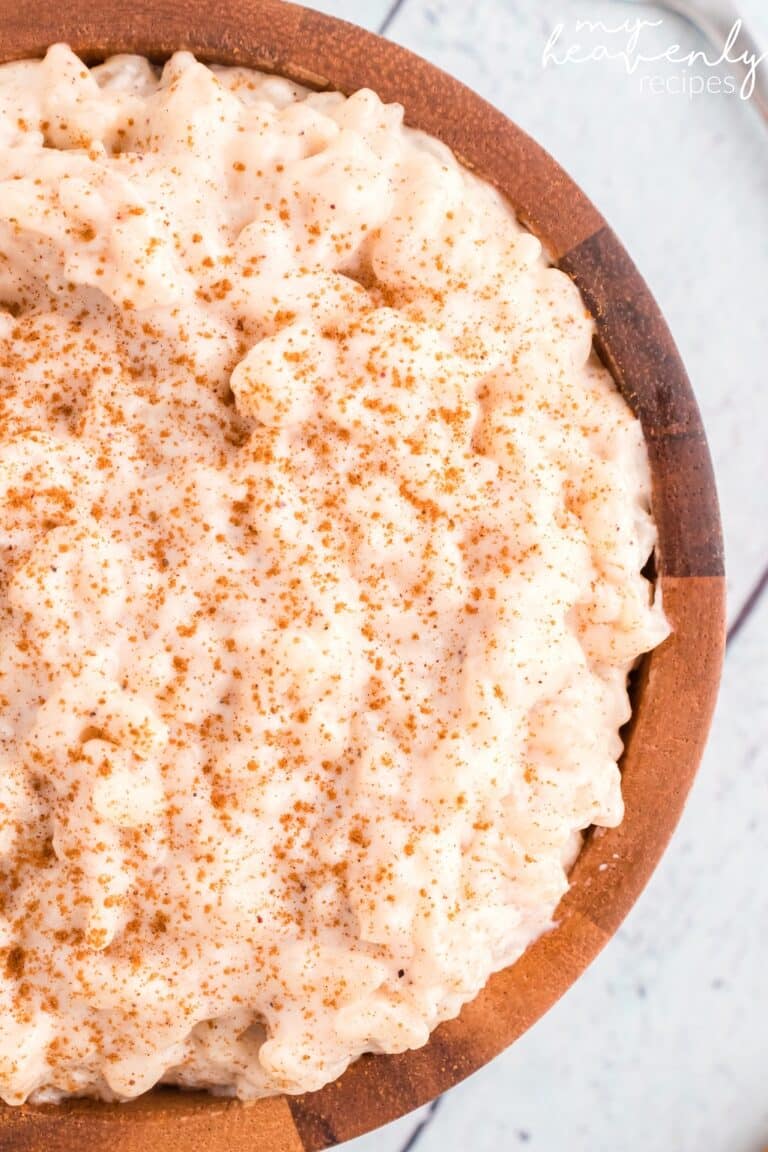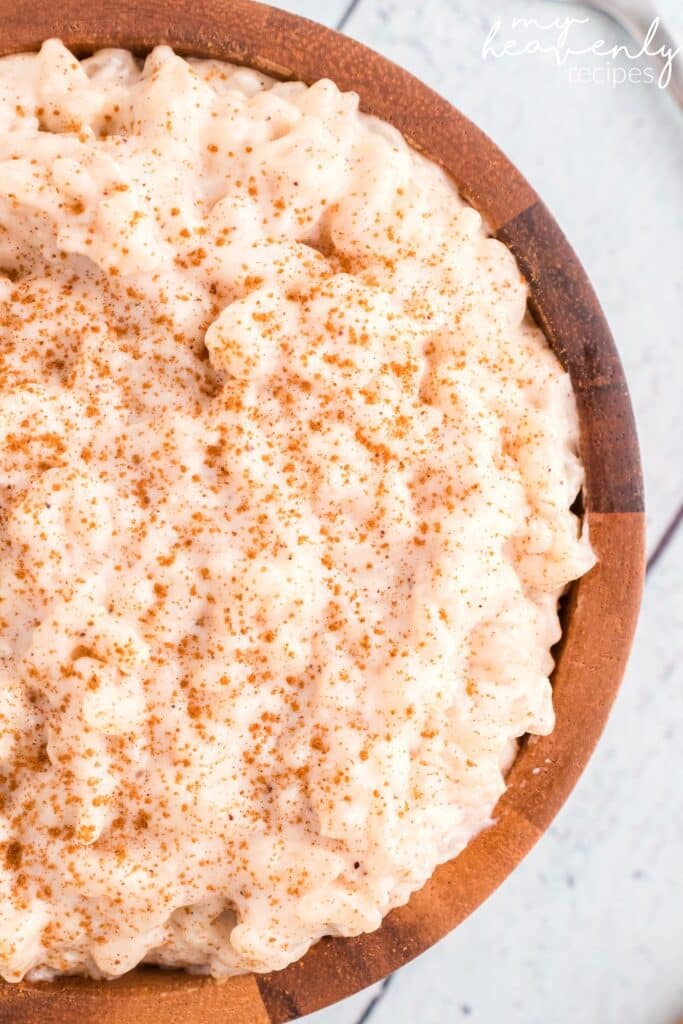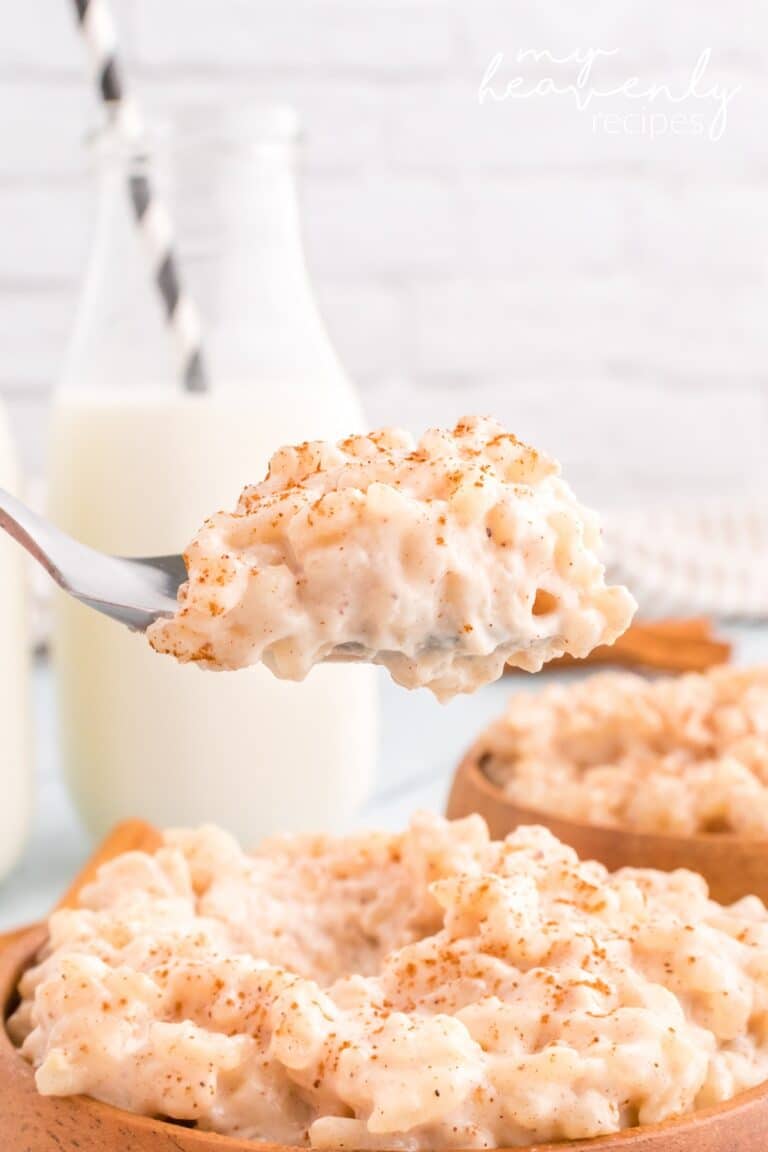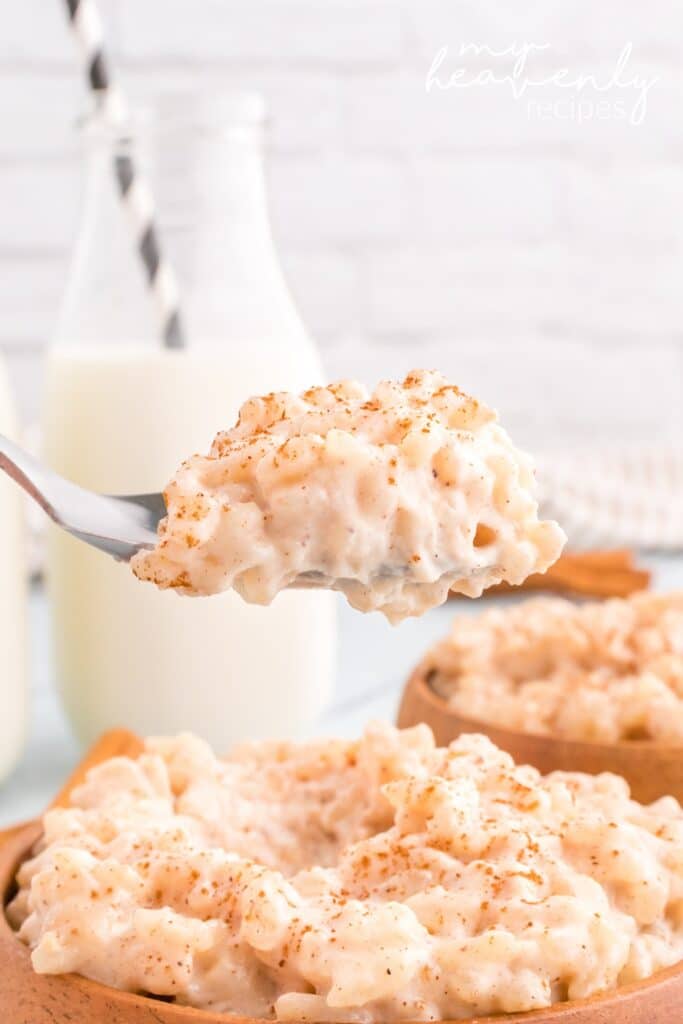 Vanilla Rice Pudding
Ingredients
1

cup

Arborio rice

uncooked

4

cups

whole milk

1

cup

heavy cream

¼

cup

honey or maple syrup

¼

cup

white sugar

1

teaspoon

ground cinnamon

½

teaspoon

ground ginger

½

teaspoon

ground nutmeg

½

teaspoon

salt

1

cinnamon stick

1

teaspoon

vanilla extract
Instructions
Rinse the uncooked rice in cold water and drain well.

In a large saucepan, combine the Arborio rice, whole milk, heavy cream, honey or maple syrup, white sugar, ground cinnamon, ground ginger, ground nutmeg, salt, and cinnamon stick.

Bring the mixture to a boil over medium-high heat, stirring constantly. Reduce the heat to low and let it simmer, stirring occasionally, until the rice is tender and the mixture is thick and creamy (about 25-30 minutes).

Remove the saucepan from the heat and discard the cinnamon stick. Stir in the vanilla extract.

Let the rice pudding cool slightly before serving. It can be served warm or chilled.

Before serving, sprinkle some additional ground cinnamon on top for garnish.

Enjoy the sweet and spiced flavors of this honey or maple cinnamon and nutmeg rice pudding that's perfect for a cozy and comforting dessert or snack!
Notes
– The rice pudding may form a film on top while cooking, so be sure to stir frequently so the ingredients keep mixing together. Stirring also prevents the rice from sticking to the bottom of the pan. The pudding will stop forming a film once it has cooled down.
– Check the rice for tenderness after 25-30 minutes of cooking. If it's still not tender, continue cooking and stirring until it's done.
– Rinse the rice with cold water before cooking to remove any excess starch or impurities.
– The Arborio rice, whole milk, and heavy cream are all necessary to get the creamiest texture.