How to Use a Popcorn Maker
You won't believe how easy it is to make your very own Popcorn at home with this Popcorn Maker. It's been a game changer in our house!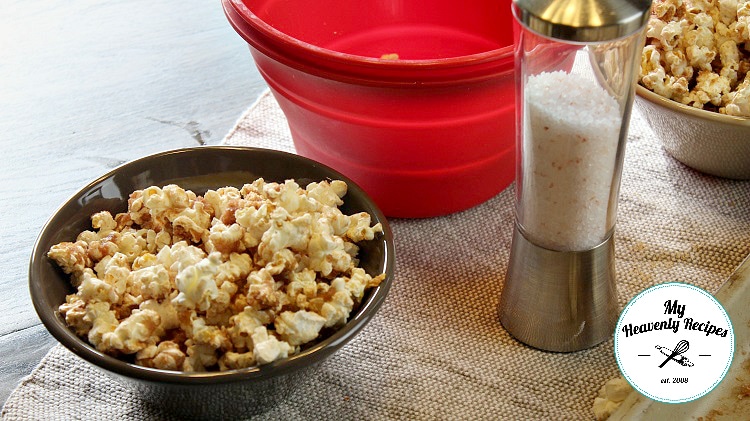 This Homemade Cinnamon and Sugar Popcorn recipe was made with the following Pampered Chef Products:
Popcorn Maker | Classic Batter Bowl | Stainless Whisk | Large Bar Pan | Salt Grinder | Serving Bowls
All items are under $37. I am a proud Pampered Chef Consultant. Should you decide to make a purchase for these amazing products, you are supporting our family and keeping our site for running smoothly. For that, WE THANK YOU!
Do you have Pampered Chef tools? If so, leave me a comment with which one is your favorite. You can also check out all of my Recipes Using Pampered Chef Products here. These tools help me get into the kitchen with the kids by having them help and cut down on cooking times….which we all love, right?!?
What are you favorite Popcorn Flavors? I've got even more Heavenly tasting Popcorn Recipes coming so be sure to stay tuned! The kids are having A TON of fun with the
Popcorn Maker from Pampered Chef
. If we are having movie night, you can guarantee that the Popcorn Maker is being used! I love it because it collapses and stores easily. We actually have two of them now 😉 One for the house and one in the camper!
Do you LOVE popcorn like we do? You've got to scroll down and print this Cinnamon and Sugar Popcorn Recipe out and then head over to my Homemade Caramel Popcorn Recipe here. It's soooo goood toooo!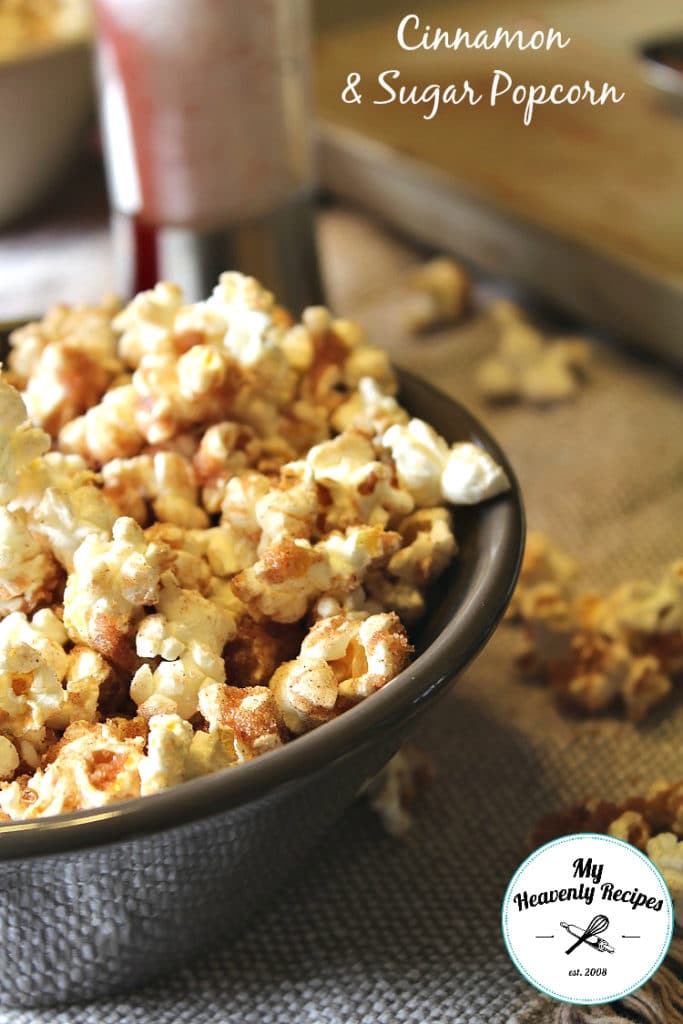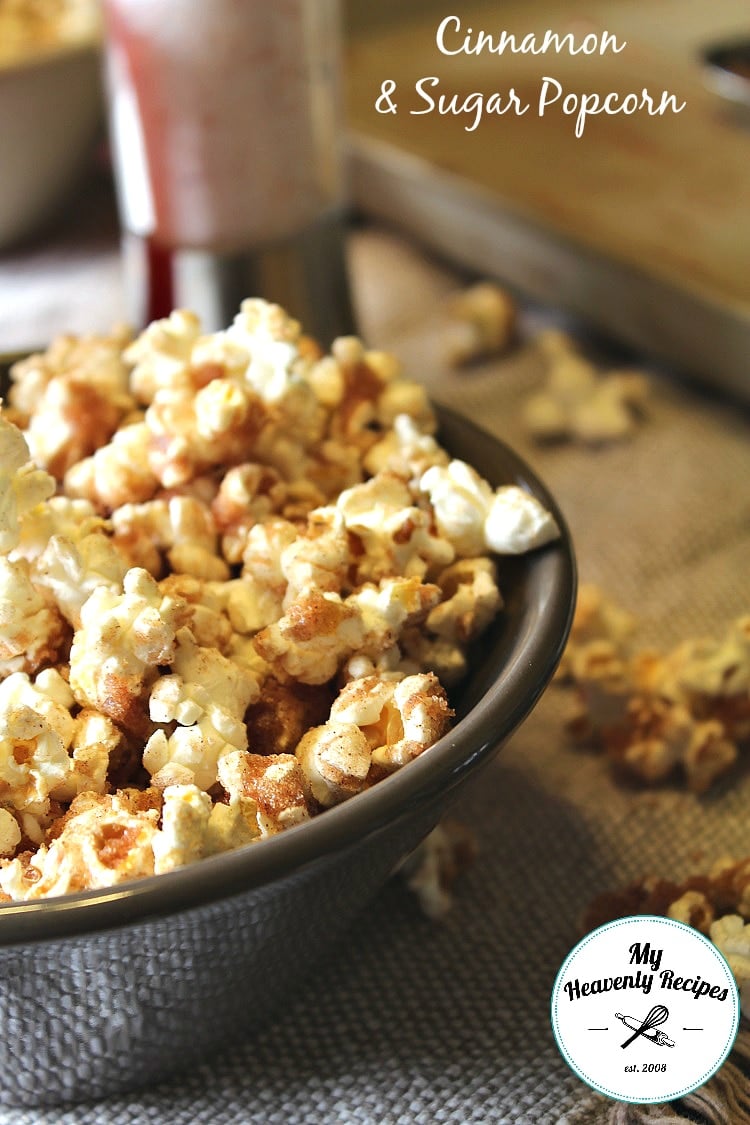 I just can't pick a favorite. My little TT girl asked me which one was my favorite and I just couldn't give her an answer. I mean the crunch of the Cinnamon and Sugar pretzels is totally different from a light and airy popcorn! You know what I'm sayin'?!? Not to mention, I think it also depends on how much salt my body is asking for….the Cinnamon and Sugar Pretzels are salty if using salted pretzels, but, the popcorn can be left unsalted or salted…it's just all in what you are going for!
The kids and I have made this Homemade Cinnamon and Sugar Popcorn Recipe more often than we've made the Cinnamon and Sugar Pretzel Recipe. I think the reason is because I always have the popcorn on hand…the pretzels…not so much!
Now. If you have a little white chocolate on hand, you can TOTALLY drizzle some over the top after the popcorn has cooled completely. We did this over the holidays and it was pretty amazing! That just kinda takes this recipe to the next level of AWESOME! But, like the vast majority of my recipes here at MyHeavenlyRecipes.com, it's about what your family enjoys, the flavors you are after and, most importantly, what's on hand!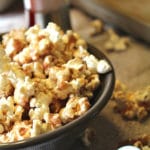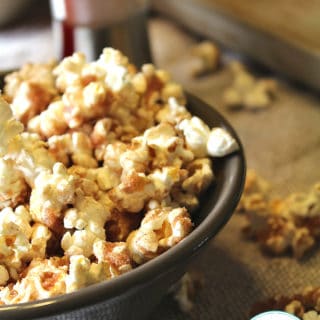 Homemade Cinnamon and Sugar Popcorn Recipe
A quick and easy Cinnamon and Sugar Popcorn recipe that is homemade and heavenly! You'll wonder why you haven't made this recipe before when you see how EASY it is to make!
Ingredients
3/4

C

Coconut Oil

3/4

C

Pure Cane Sugar

3

TSP

Cinnamon

5

C

Popcorn
Instructions
PREHEAT oven to 350.

Place popcorn on large bar pan.

In the Classic Batter Bowl, whisk together Coconut Oil, Sugar and Cinnamon.

Drizzle Cinnamon mixture over popcorn, tossing together until coated.

Bake in oven for 6-8 minutes until heated.

Remove, let cool.

Enjoy!
If you like this recipe you'll LOVE my Cinnamon & Sugar Pretzels recipe! It's gone VIRAL so be sure to check it out!