This post may contain affiliate links, read our
Disclosure Policy
for more information. As an Amazon Associate I earn from qualifying purchases, thank you!
The Christmas table should be generously filled with the most delicious foods but if there's one thing that shouldn't be neglected during the holiday season it's certainly dessert! If we're going to gain a few pounds during the festivities we might as well indulge in some decadent sweet treats. Here are some fantastic easy christmas recipes that will make your friends and family jolly and happy!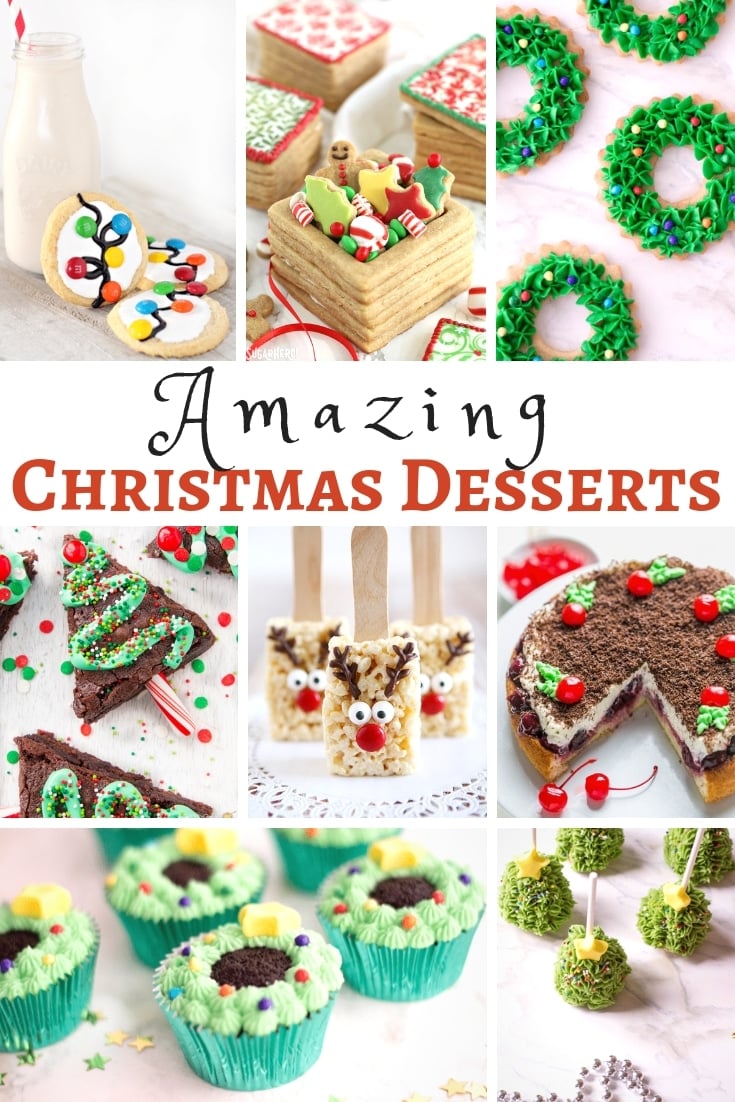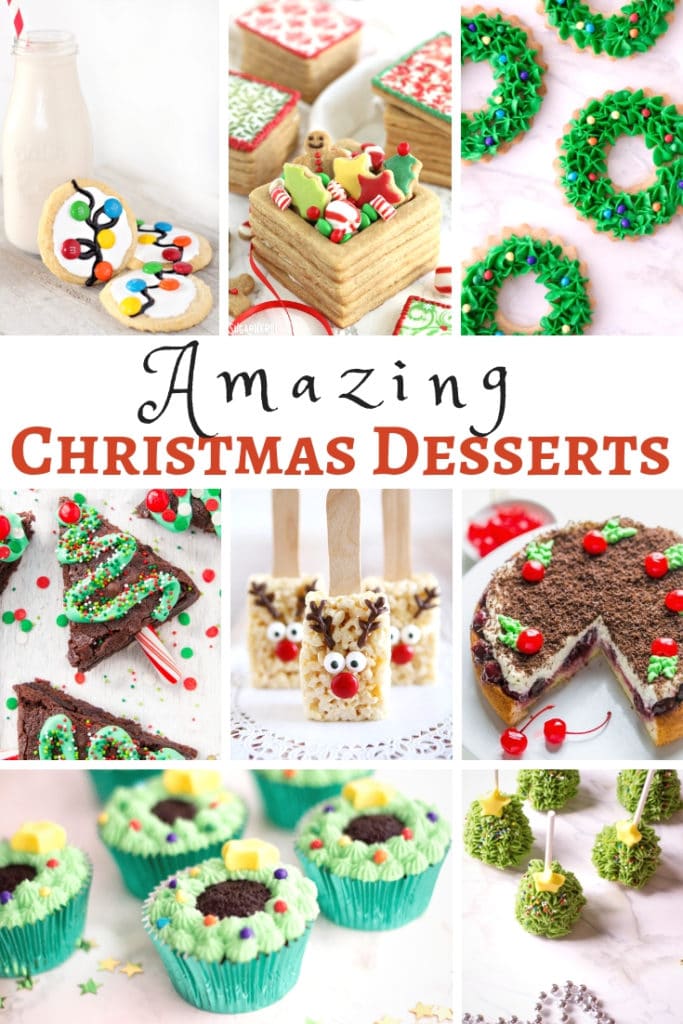 What can I bake for Christmas Goodies?
Every year our family has a baking day or two if we can squeeze it in. We then package up all the goodies and deliver them to our friends and family that are local to us. To say everyone loves these unexpected package is an understatement. I often get texts messages in anticipation!
What we often bake for our friends and family are our Homemade Buckeyes, Magic Bars, Thin Mint Cookies, Chocolate Truffles and I can't forget my Famous Chocolate Chip Cookies. We also do Sugar Cookies and let the kids decorate for a few hours one morning!
Oh and don't forget to check out our roundup on The Best Christmas Cookies Recipes!
What are some good desserts to make for Christmas?
Well that's why you are here right! Scroll down and find some easy christmas desserts that are perfect for your family. What may be considered easy for one family, won't necessarily be easy for another.
Take a look at these amazingly easy christmas desserts: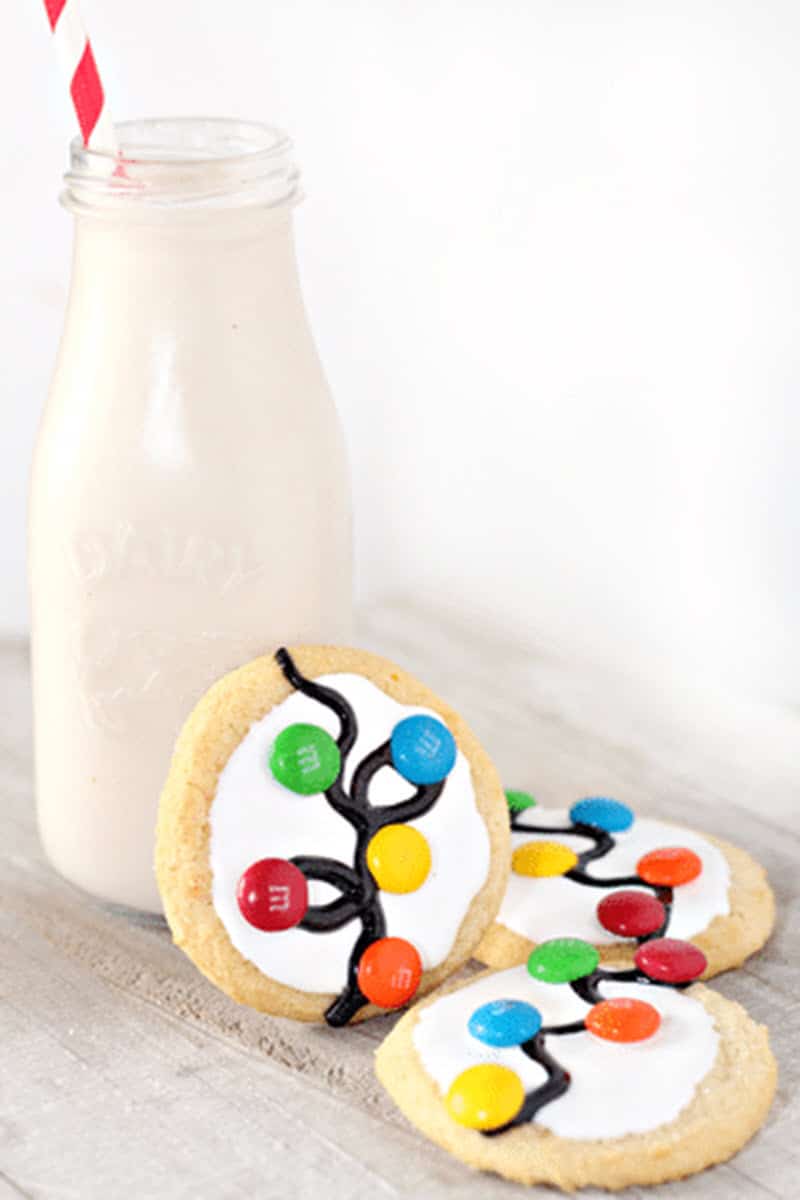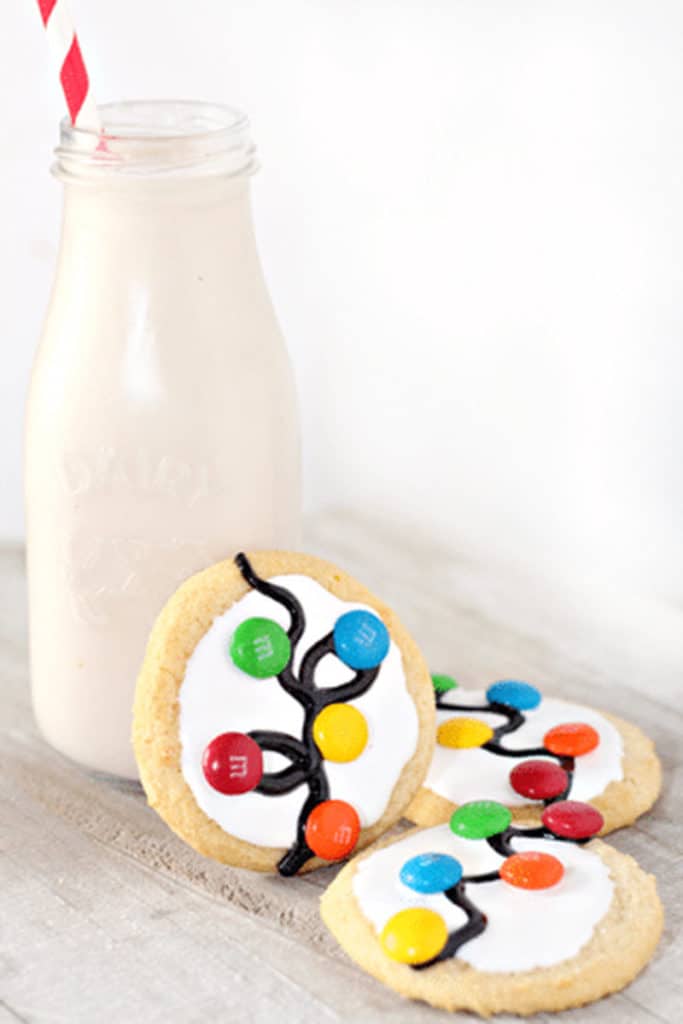 1. Christmas Light Cookies from myheavenlyrecipes.com
These Christmas light cookies are one of these easy christmas cookie recipes that will brighten your holiday table and the best part is they taste as delicious as they look!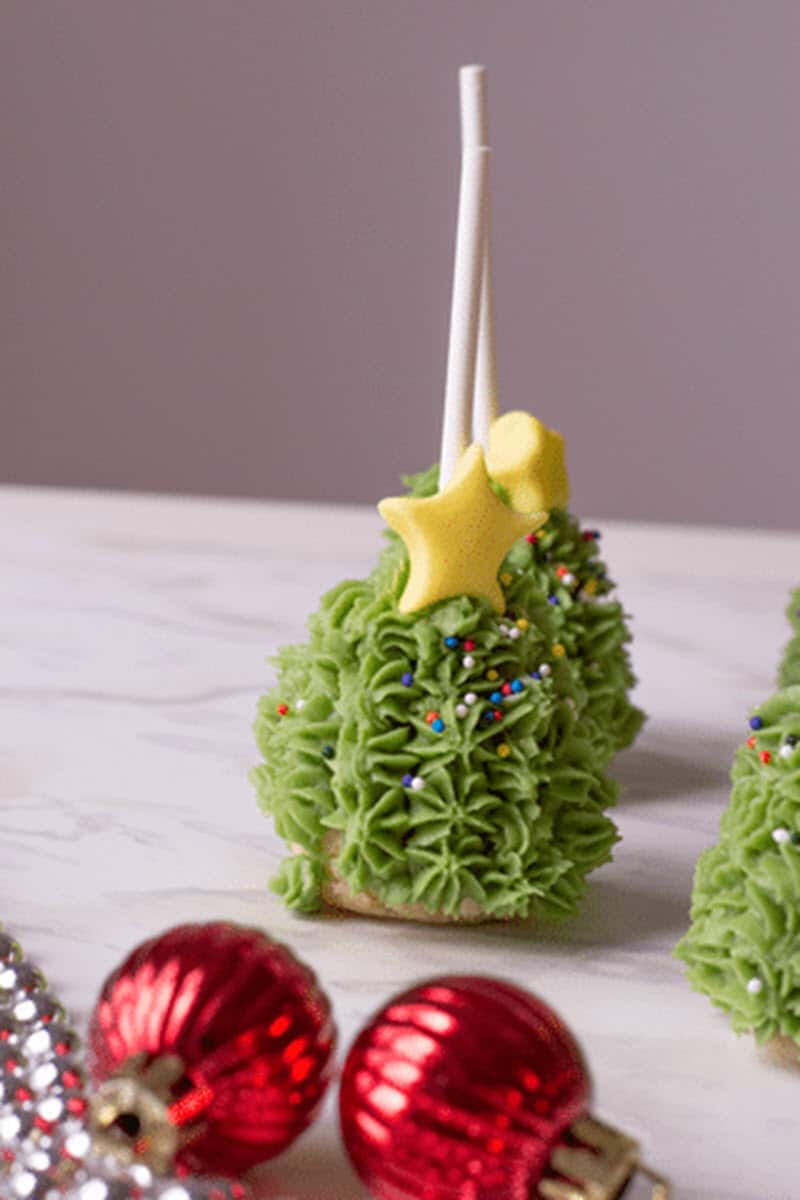 2. Christmas Cake Pops from myheavenlyrecipes.com
Both kids and grownups love cake pops and this recipe is so adorably decorated it will definitely impress everyone.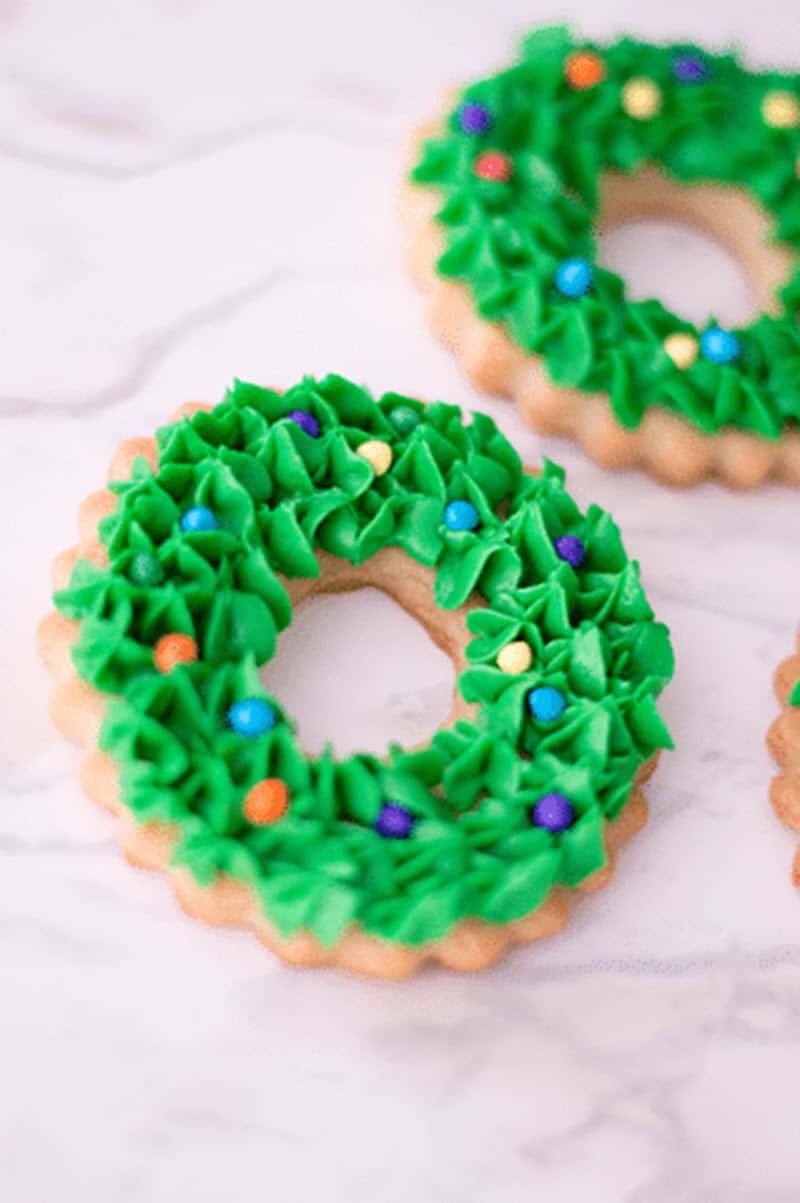 3. Christmas Wreath Cookies from myheavenlyrecipes.com
There's nothing more traditional than a Christmas wreath and these cookies use the theme brilliantly.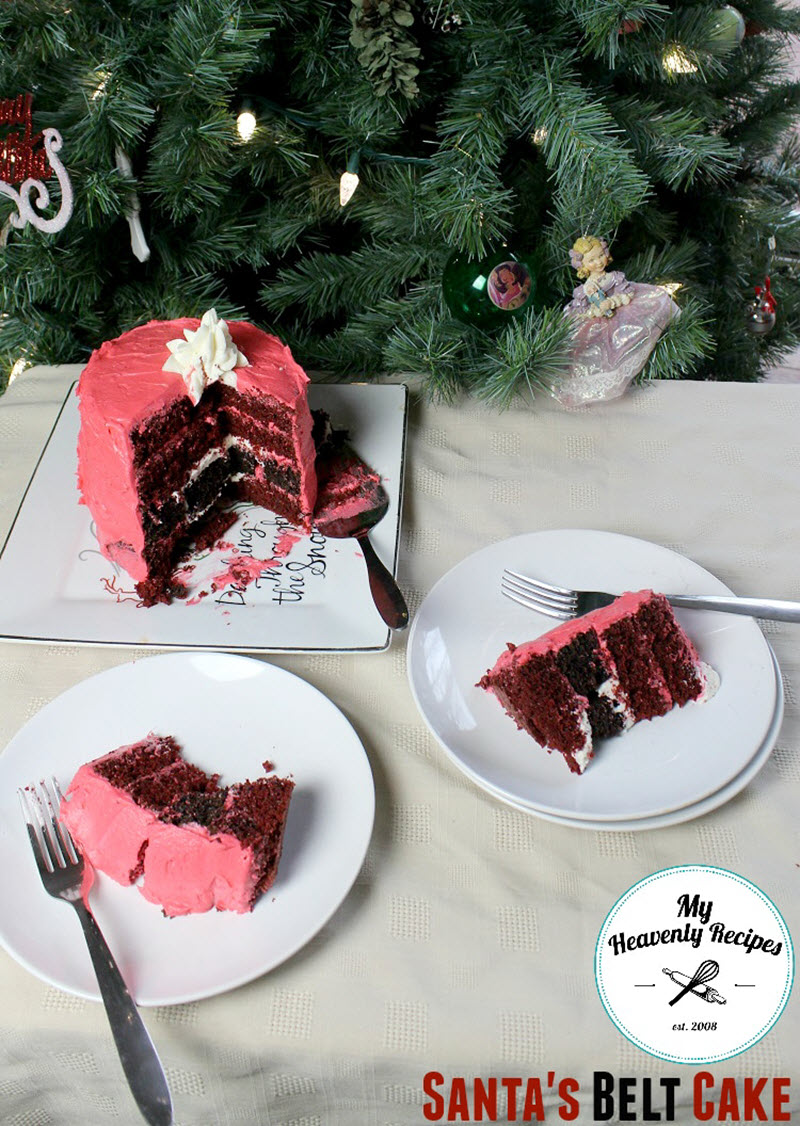 4. Easy Santa's Belt Christmas Cake from myheavenlyrecipes.com
This gorgeous Santa's belt Christmas cake is made from layers of chocolate and red velvet and covered in red frosting. Santa's going to need to find something else to hold his pants.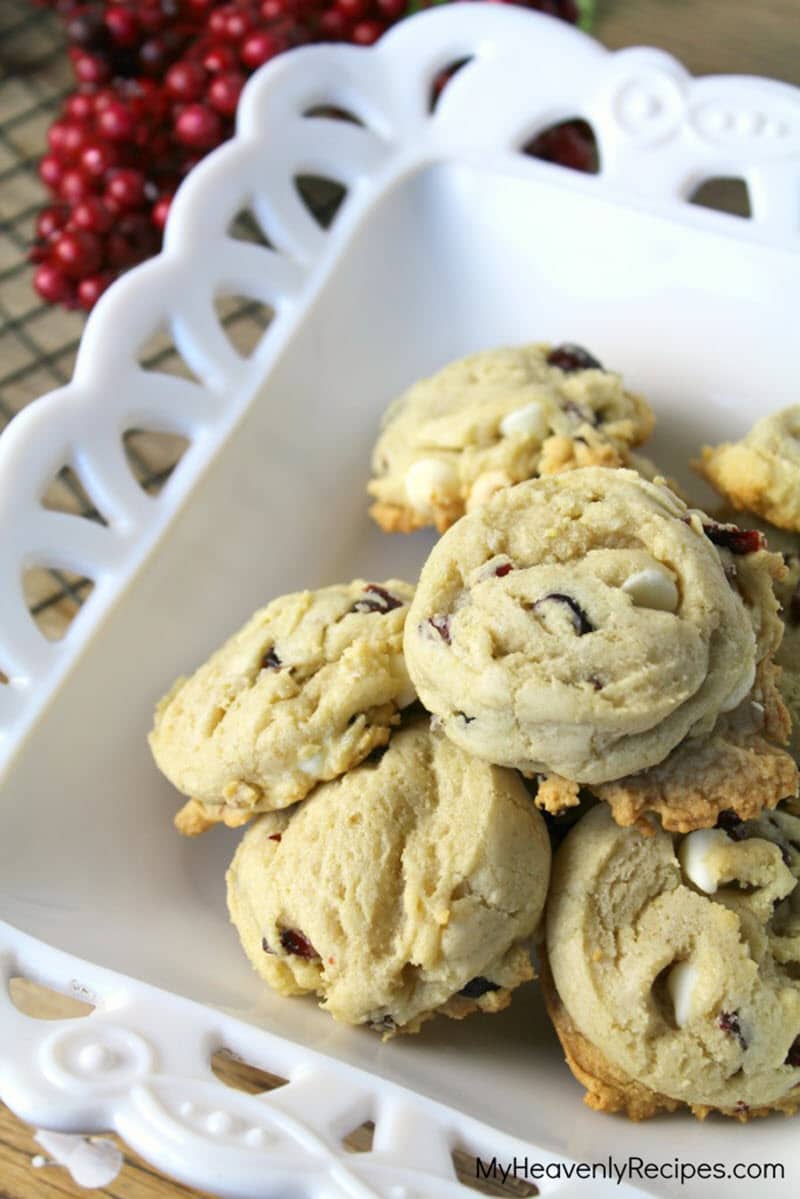 5. Cranberry Cookies With White Chocolate from myheavenlyrecipes.com
White chocolate and cranberries are the perfect holiday flavors and these cookies could get anyone into the Christmas spirit.
6. Christmas Wreath Cupcakes from myheavenlyrecipes.com
Cupcakes will always be a wonderful treat and these Christmas wreath cupcakes have a pretty decor along with the unbeatable taste of homemade dessert.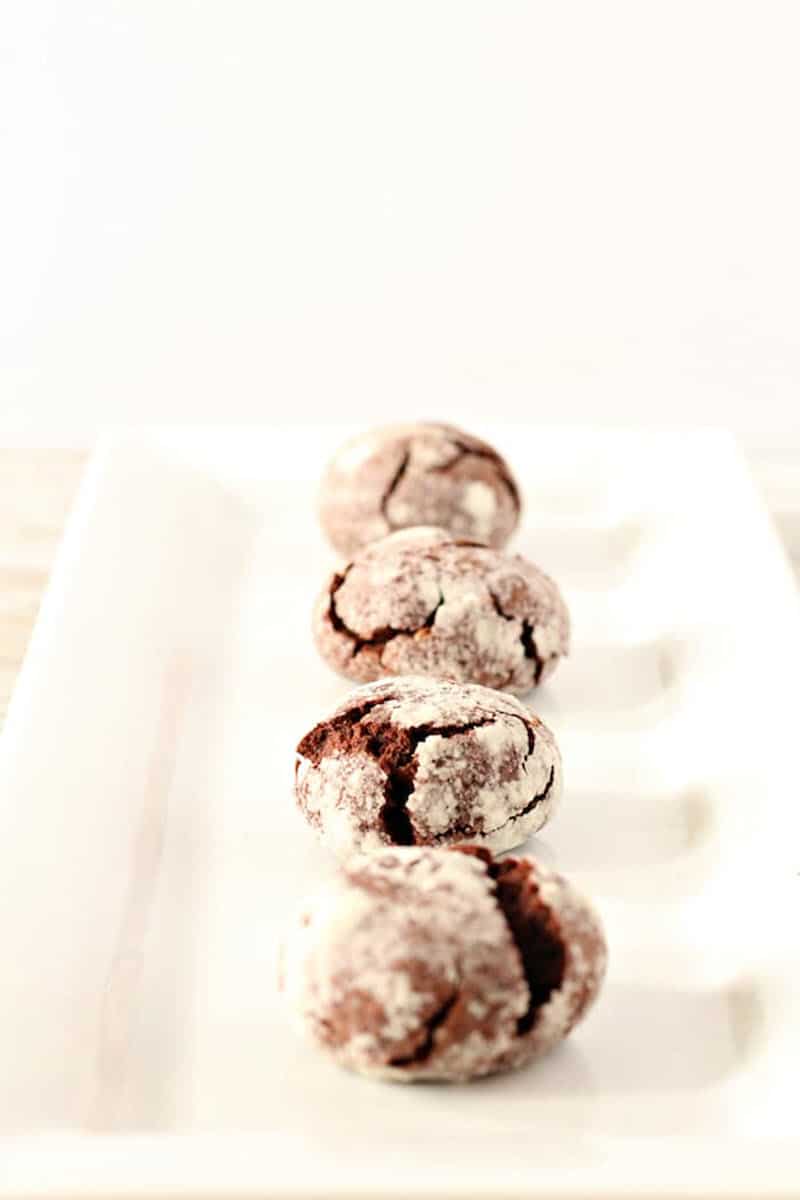 7. Chocolate Pecan Crinkle Cookies Recipe from myheavenlyrecipes.com
These soft crinkle cookies have the chocolatey goodness taken to the next level by crunchy pecans and vanilla flavors. They are also an excellent treat to include in your Christmas Morning Basket.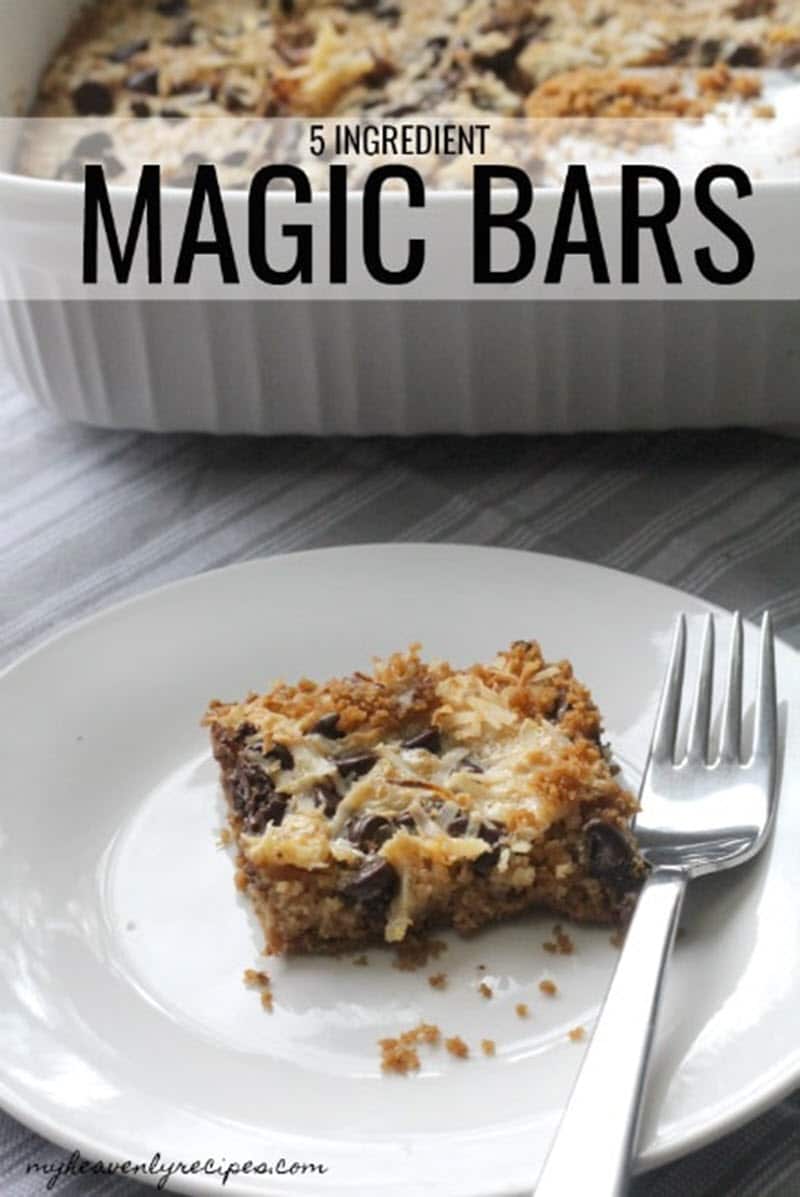 8. Magic Bars Recipe & Video from myheavenlyrecipes.com
Magic bars are a classic holiday treat and shouldn't miss from your Christmas cookie platter.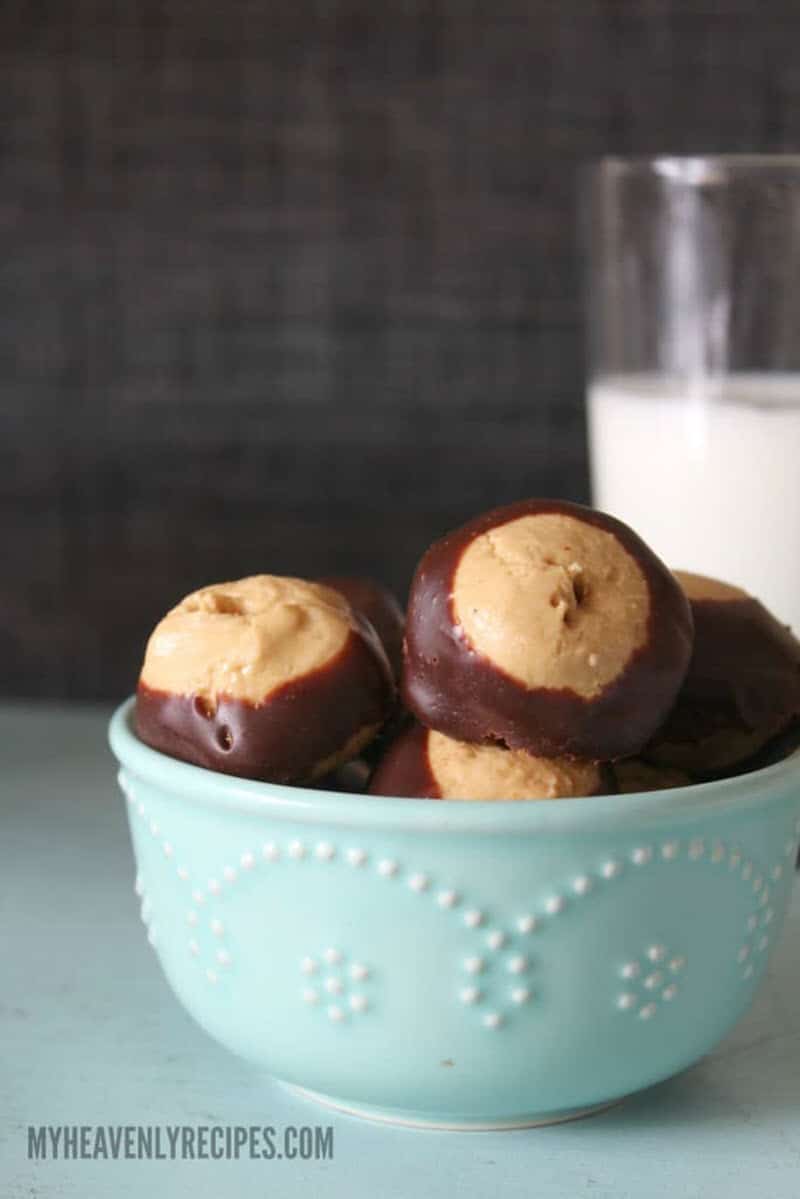 9. Homemade Buckeyes from myheavenlyrecipes.com
These homemade buckeyes can successfully replace the more expensive store-bought versions and they are a guaranteed hit.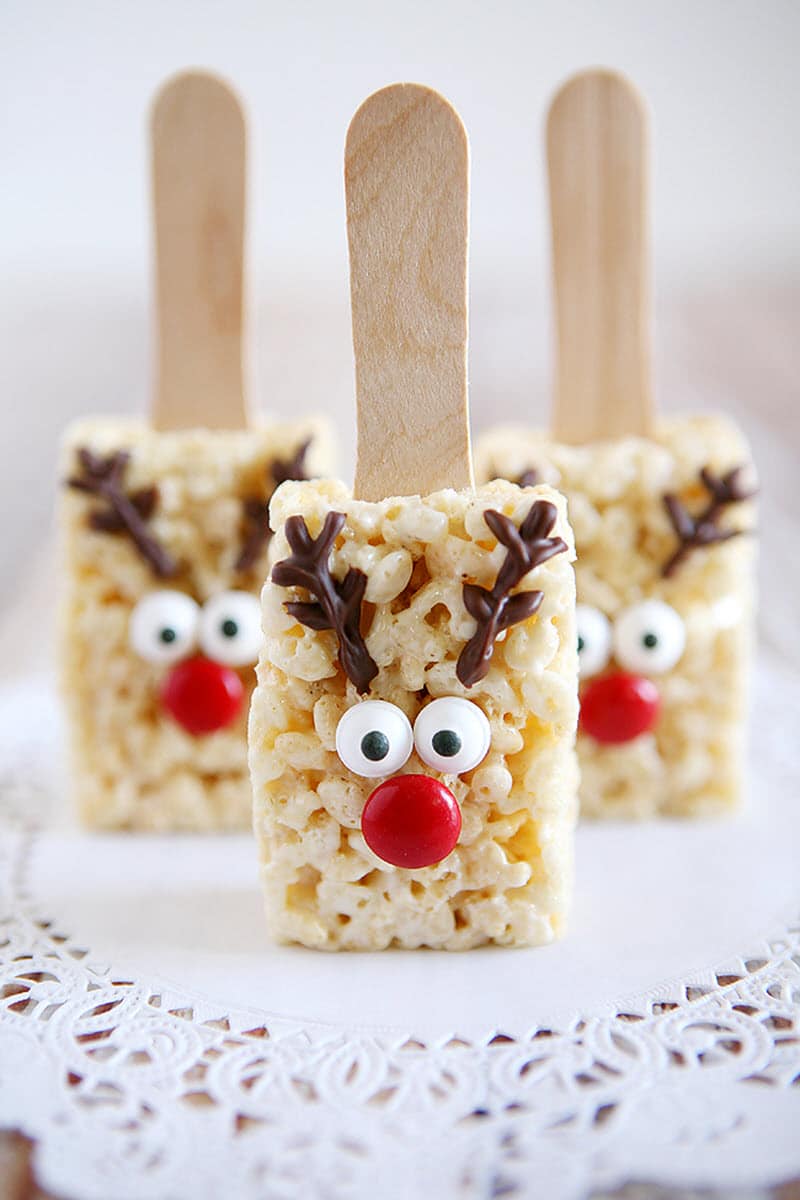 10. Reindeer Rice Krispie Treats from thirtyhandmadedays.com
Rice Krispie treats are super easy to make and little ones will surely love these cute edible reindeers. If your kids like the reindeer theme you should also try this amazing Reindeer Food they can use to make sure Santa finds his way to your home.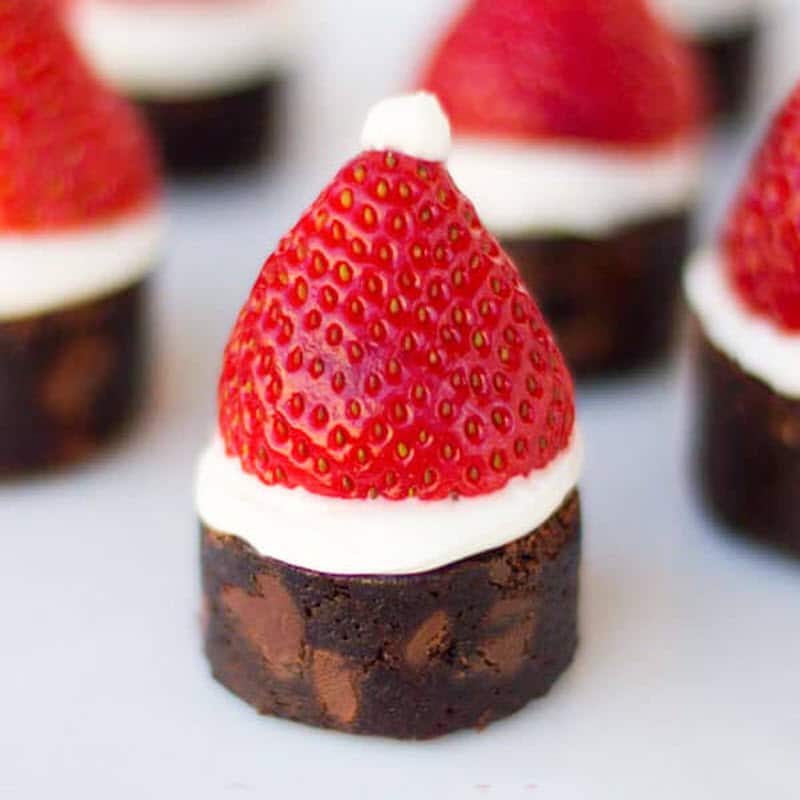 11. Strawberry Santa Hat Brownie Bites from iheartnaptime.net
This fruity treat celebrates Santa and also happens to be totally yummy. For a completely decadent treat, pair it with this comforting Strawberry Hot Chocolate.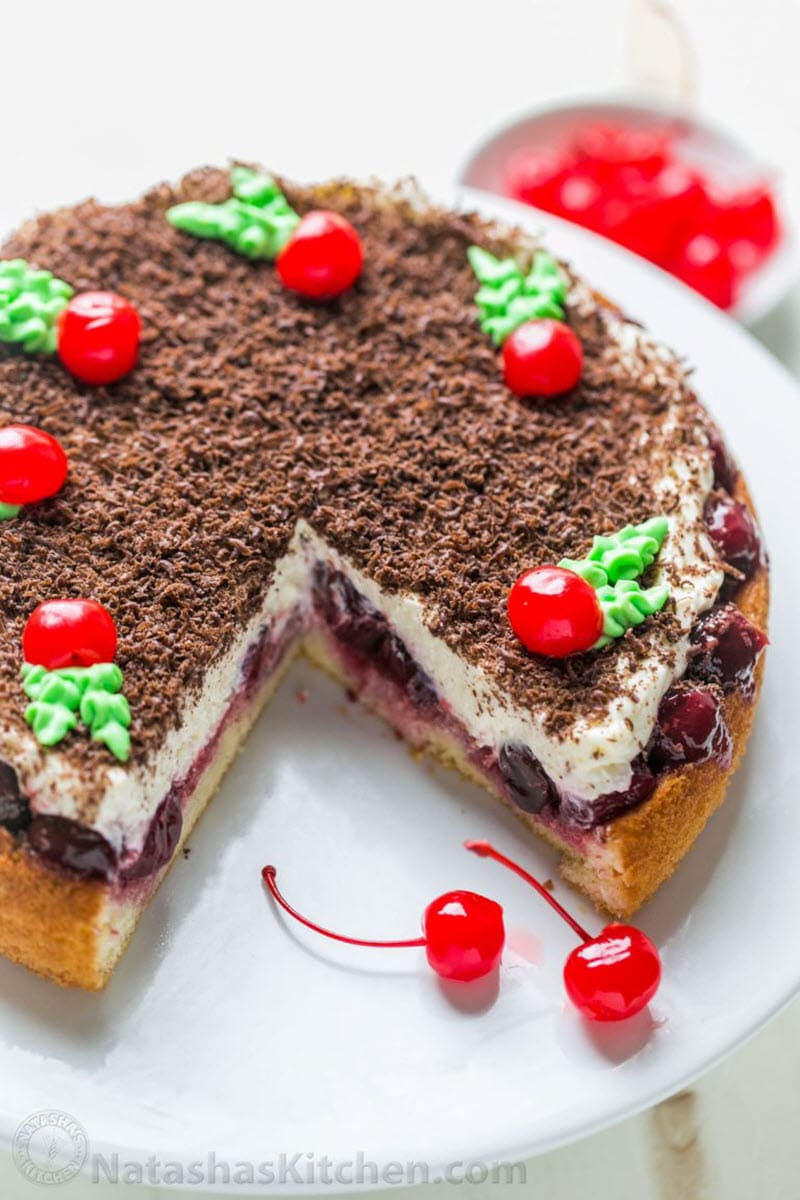 12. Cherry Christmas Cake from natashaskitchen.com
This stunning cake has all the Christmas colors and the unbeatable taste of cherries and cream cheese frosting.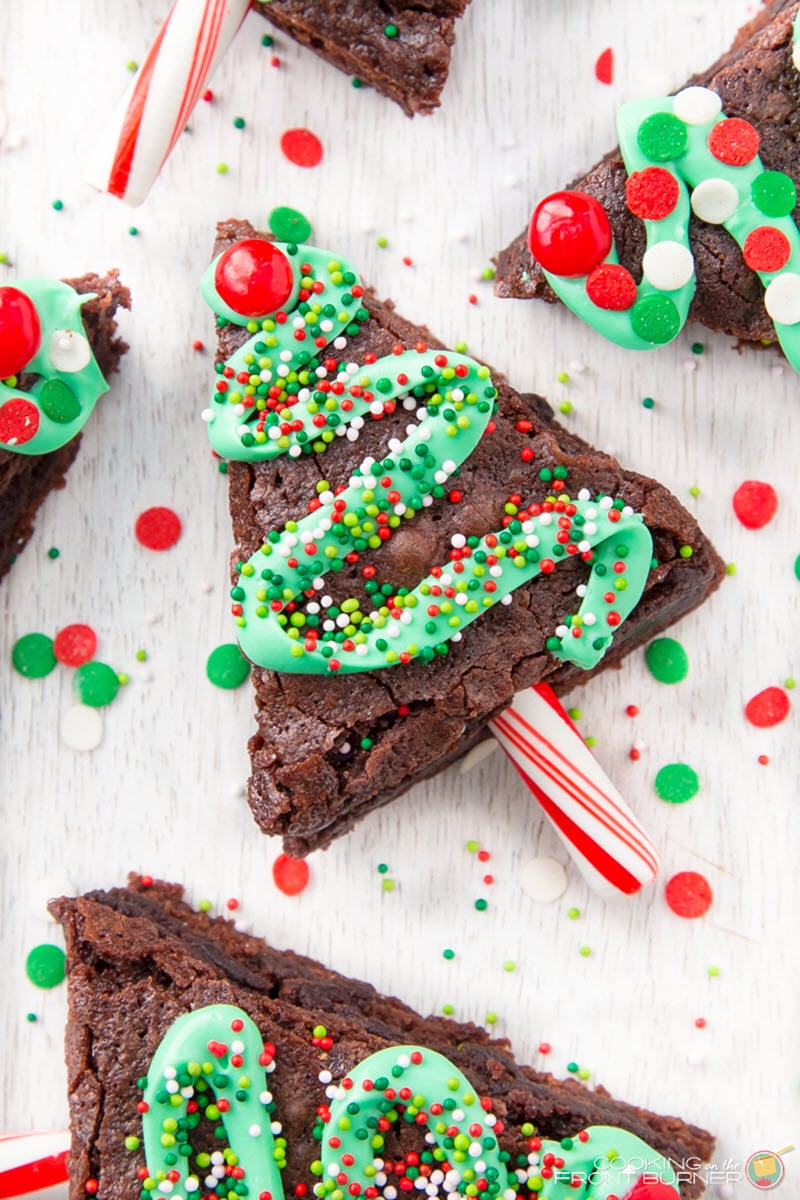 13. Easy Brownie Christmas Trees from lilluna.com
If there's one thing we can agree it's that these brownie Christmas trees won't last long on the table.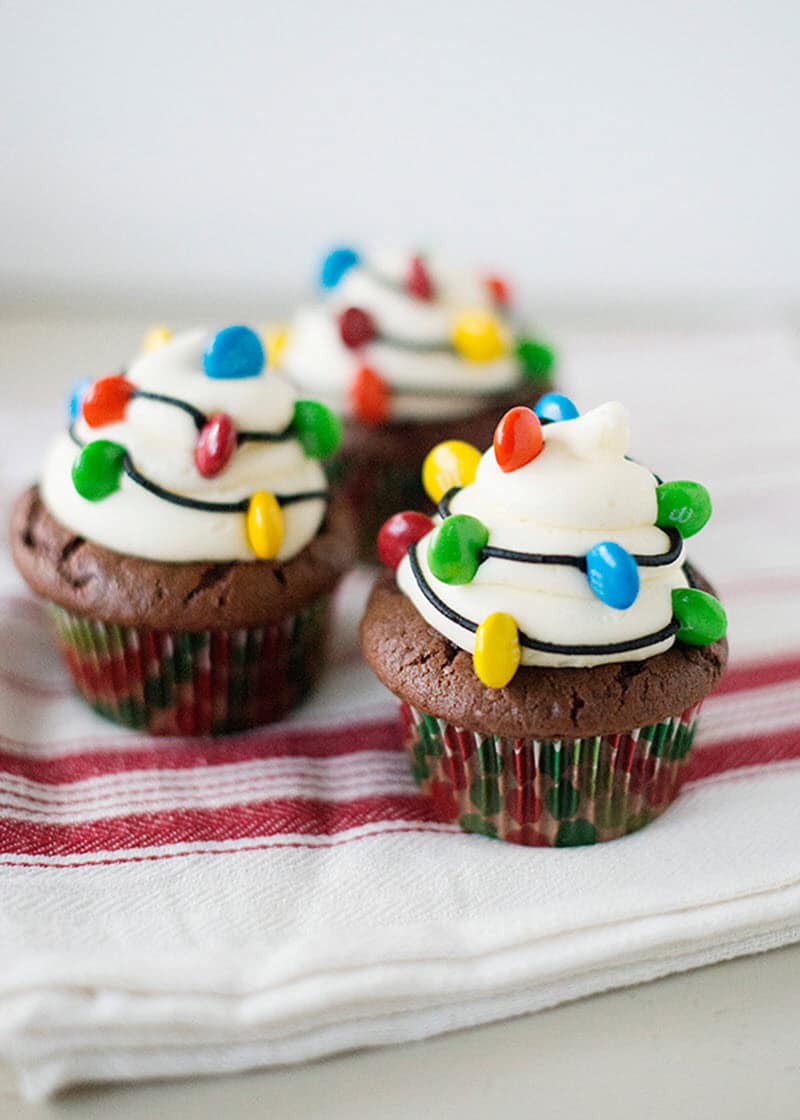 14. Christmas Light Cupcakes from bakedbree.com
Cupcakes are a very appreciated dessert and decorating them with Christmas lights makes them look like they come from a fairy tale.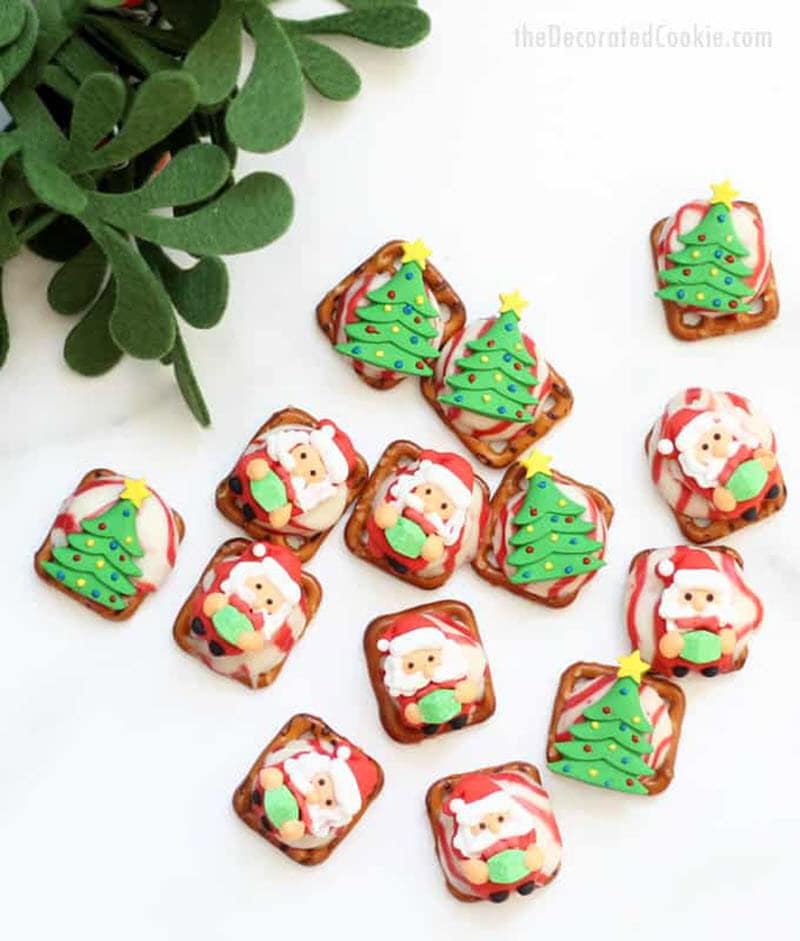 15. Easy Christmas Pretzel Treats from thedecoratedcookie.com
These Christmas pretzel treats are decorated to perfection and so easy to make they're a must try!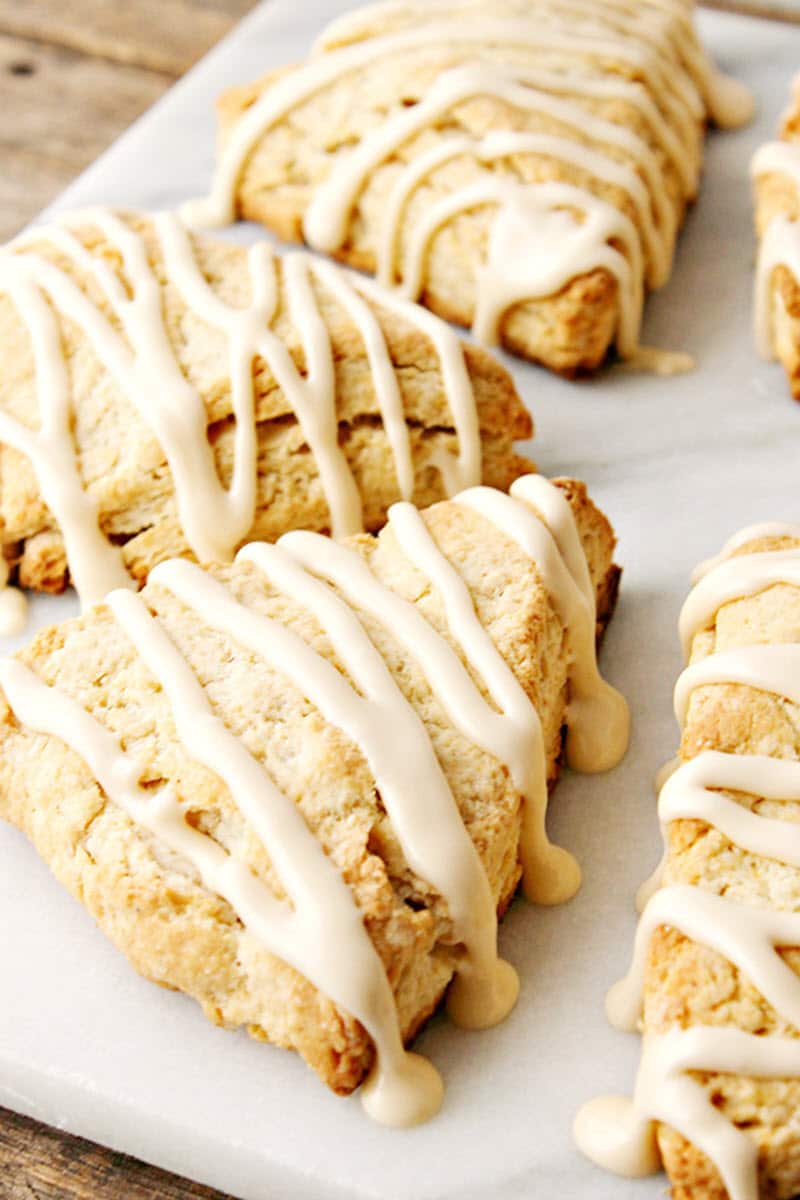 16. Spiced Eggnog Scones Recipe from homecookingmemories.com
Scones with eggnog inside and on the outside? No one would pass these up.
17. Cranberry Orange Holiday Cake from asideofsweet.com
Fluffy cream cheese & orange frosting and moist cranberry cake layers. This cake looks like it's ready to be gulped.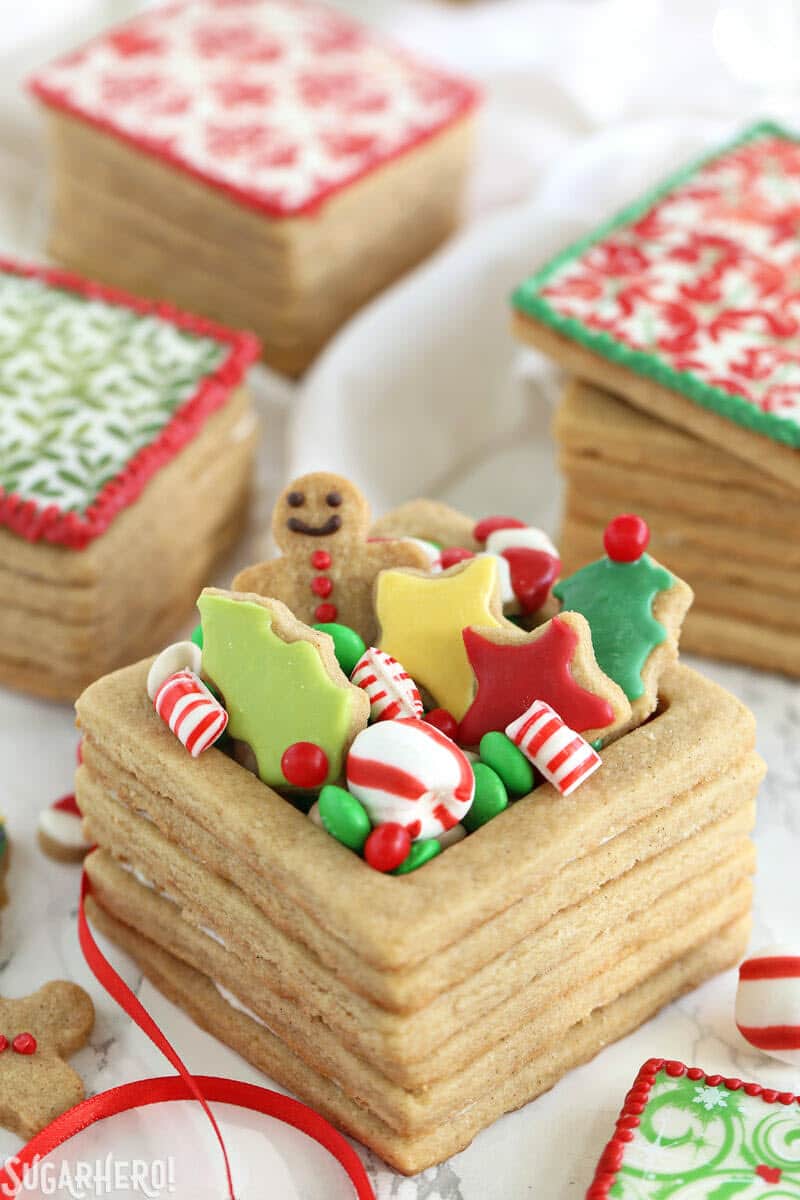 18. Christmas Present Cookie Boxes from sugarhero.com
This cookie idea is so fun! Why use a regular box when you can make one from cookies?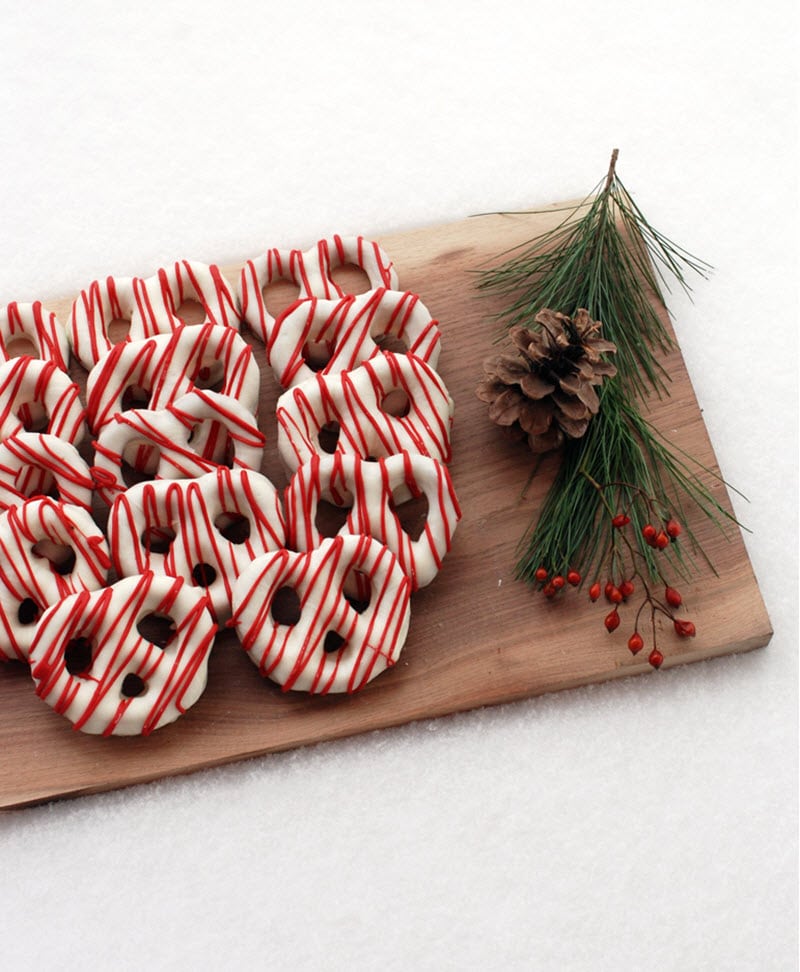 19. Chocolate Covered Pretzels from themerrythought.com
Chocolate covered pretzels are a super easy dessert idea and if you decorate them like this they will be the most festive treat on your Christmas table.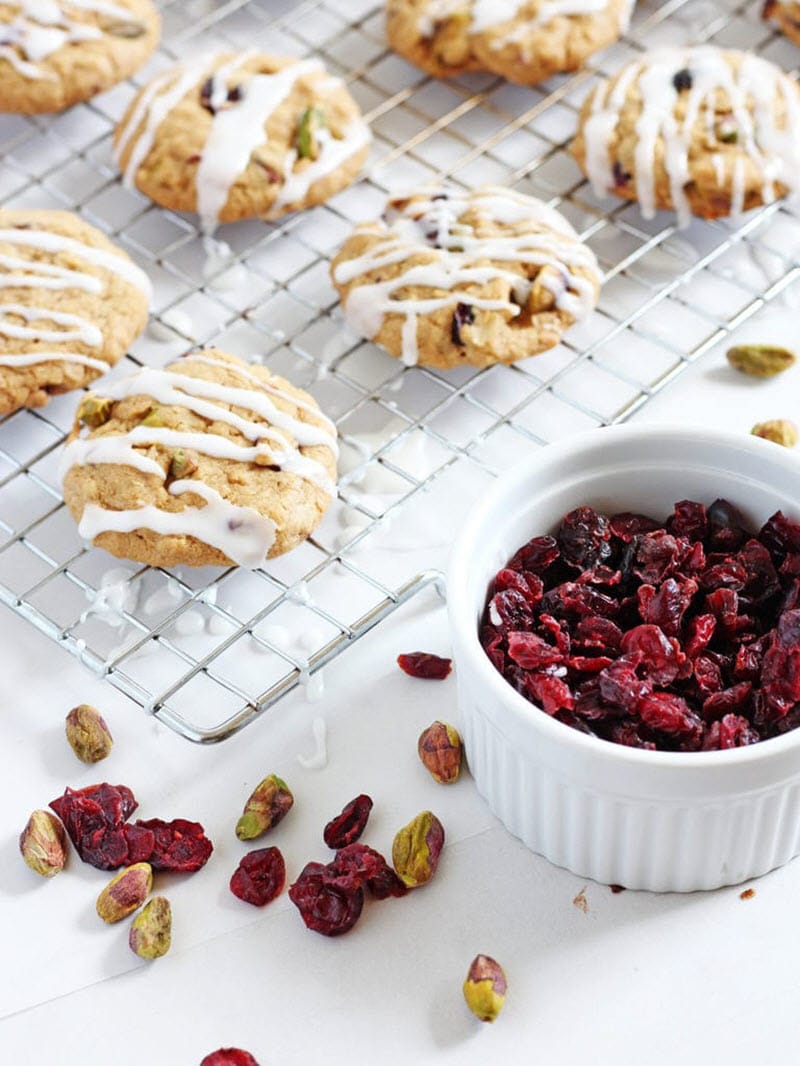 20. Pistachio Cranberry Christmas Cookies from ifyougiveablondeakitchen.com
Pistachio, cranberries and a simple icing drizzled on top make these cookies look and taste divine!