This post may contain affiliate links, read our
Disclosure Policy
for more information. As an Amazon Associate I earn from qualifying purchases, thank you!
As we head into the Holidays, things are about to get a little crazy at your house! Am I right? Let me take some of that stress off of you by helping you know what is for dinner ahead of time with our first ever Dinner Meal Plan!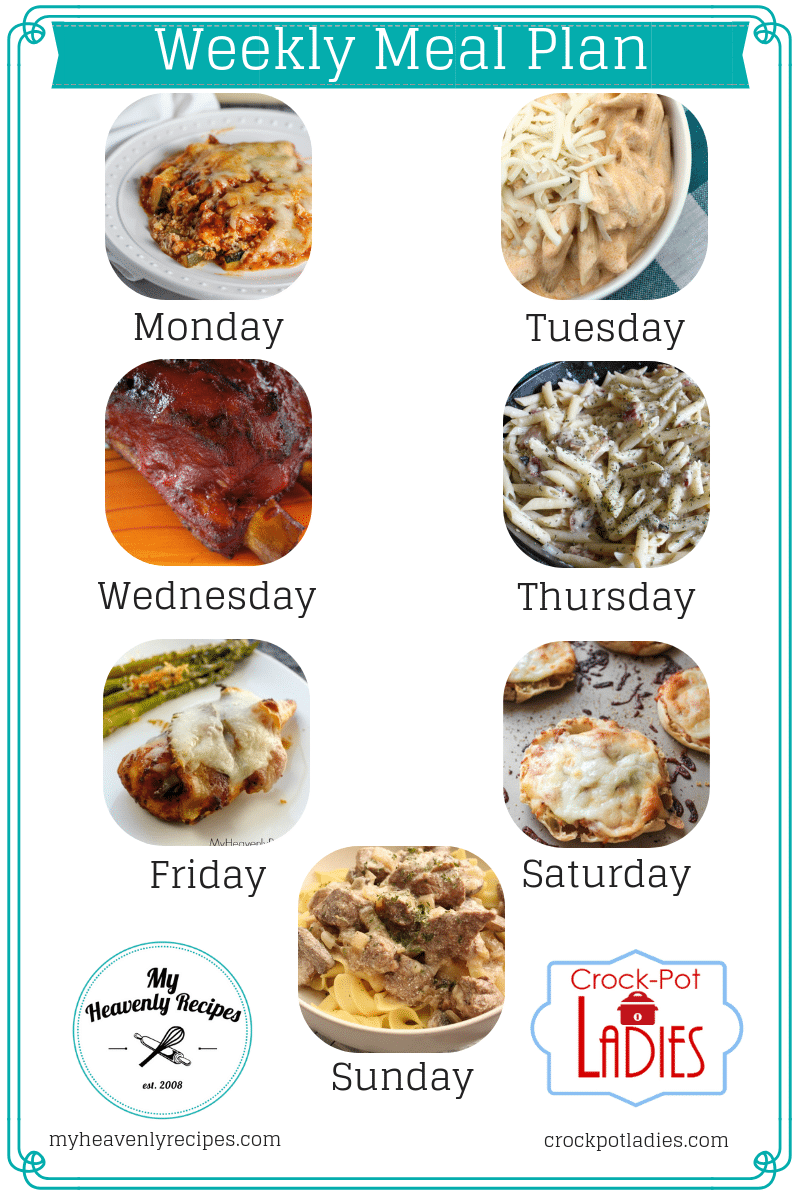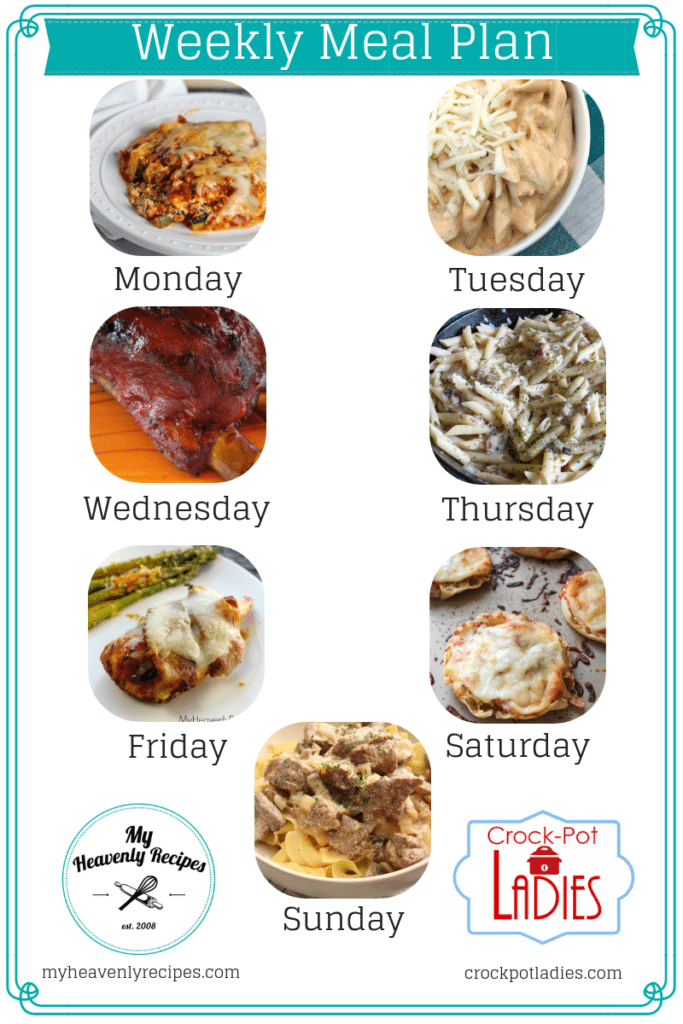 For many of you, I know that you LOVE to use your Crock-Pot! Am I right?!? I know I do! In fact, it's soccer practice night in our house and I just put together our Crock-Pot Chicken Over Rice recipe that the girls asked me to make as we were planning this weeks menu!
Anyhow, since many of you have asked for Crock-Pot recipes we are in the middle of creating some very tasty dishes, but, in the meantime, I've partnered up with my friend Heidi of CrockPotLadies.com. You may have seen her recipes around!
How to View The FULL Recipe
It's pretty simple, really! All you need to do is click on the recipe titles below that are in BLUE. Each one will take you to the full recipe with step-by-step photos that you can print out if you want. Want to plan your own Menu for the week? Check out my Weekly Meal Planner book available on Amazon.
Breakfast​ ​Suggestion
Crock-Pot Ham and Cheese Quiche
Lunch​ ​Suggestions
Homemade Manwich Recipe
Appetizer​ ​Suggestion
Crock Pot Honey Buffalo Meatballs
Dinner Meal Plan
Monday – Homemade Zucchini Lasagna (Keto & Low-Carb Friendly)
Tuesday – Crock Pot Buffalo Chicken Pasta
Wednesday – Crock Pot Peach Barbecue Ribs
Thursday – Bacon Penne Carbonara
Friday – Alice Springs Chicken Recipe
Saturday – Quick Easy English Muffin Pizza
Sunday – Crockpot Beef Stroganoff
Side​ ​Suggestions
Easy Homemade Biscuits
Crockpot Big Pot Baked Beans
Dessert​ ​Suggestion
Lofthouse Cookies
Should you use our full Meal Plan, all you have to do is click on each one of the recipes hit the PRINT RECIPE button at the top and you are all set to go!
We are also offering a trial run on this Meal Plan. If you want the ENTIRE Grocery List at your fingertips for this Meal Plan, simply click the BUY IT NOW button below!

If you make any of our dishes, be sure to tag us on social media using #myheavenlyrecipes and #crockpotladies. We love to hear from ya'll! On our roughest of days when we feel like all this hard work is for nothing, when we hear from YOU, it keeps up the morale and is what keeps us going. So please please please, message us, drop a comment or email us and let us know what you made and what your family thought about the recipe!