I never realized how easy it was to make Homemade Manwich until one night I started browning the ground beef and realized I didn't have the can in my pantry. After a slight panic I came out with my own Homemade Manwich Recipe and it's better than that canned stuff…BY FAR!
This is one recipe that comes together in just a few minutes and is really as easy as dicing up half a onion and green pepper!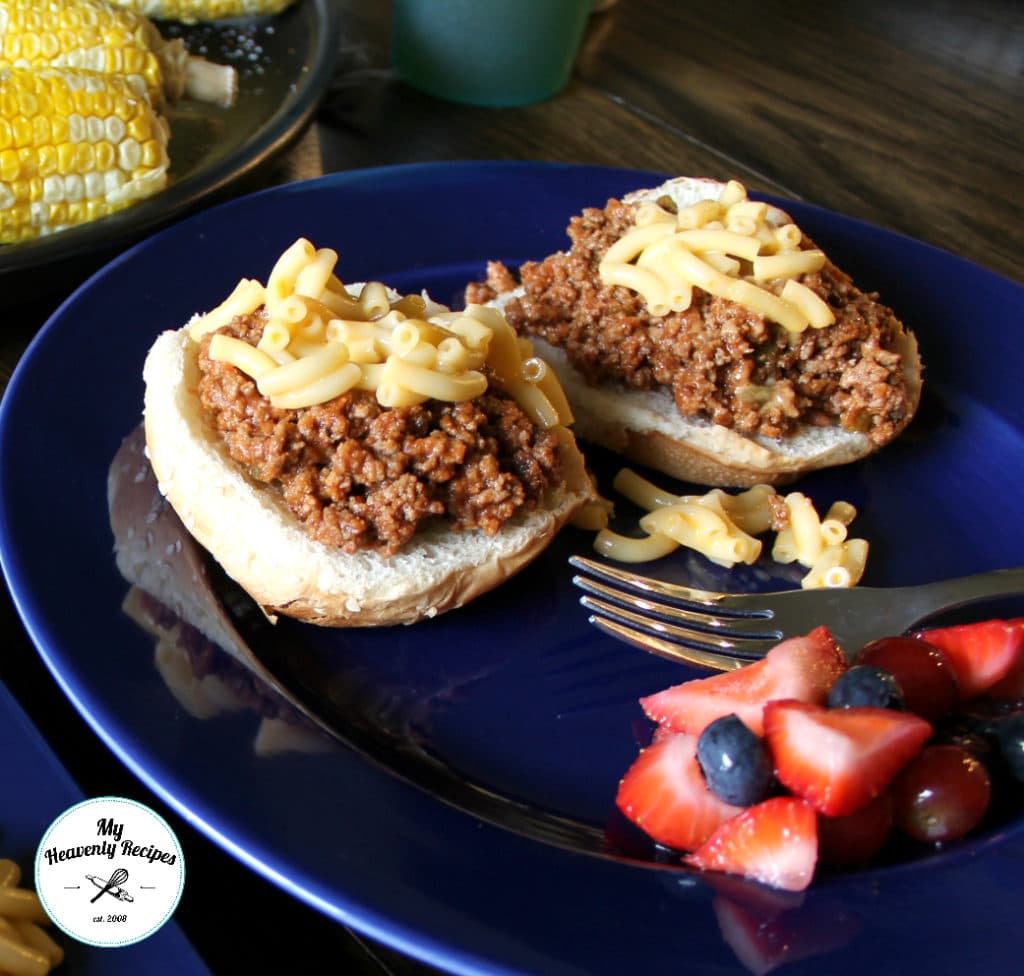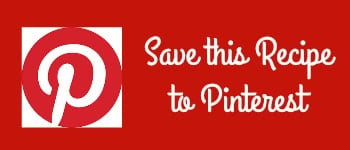 Every night I begin to cook dinner around 4:30-4:45 and sometimes that can be quite the challenge with the three kiddos. Often times the girls are doing school work or coloring while I'm bribing the baby with a few snacks or part of dinner while I'm making a meal for the family.
I am a Pampered Chef Independent Consultant. Pampered Chef products used in this video are:
Mix N Chop $12 | Food Chopper $34 | Flexible Cutting Mat Set $17 | Bamboo Spoon Set $11
You can purchase these and other Pampered Chef Items at anytime by clicking the items above. My family and I THANK YOU for your purchase!
I like to have dinner on the table when the Hubs comes home from work because this gives him a little bit more time to spend with the kids. He typically doesn't get home until about 5:30 or 6 so he's only got about 2 hours with the kids until it's lights out for the kids.
The Hubby has always enjoyed a Manwich sandwich every now and then. It wasn't until I started really cooking that I realized it would be so much healthier and easier to just make it myself. If you can pour the canned stuff into the ground beef you can totally whip up this Homemade Manwich Recipe in your own kitchen.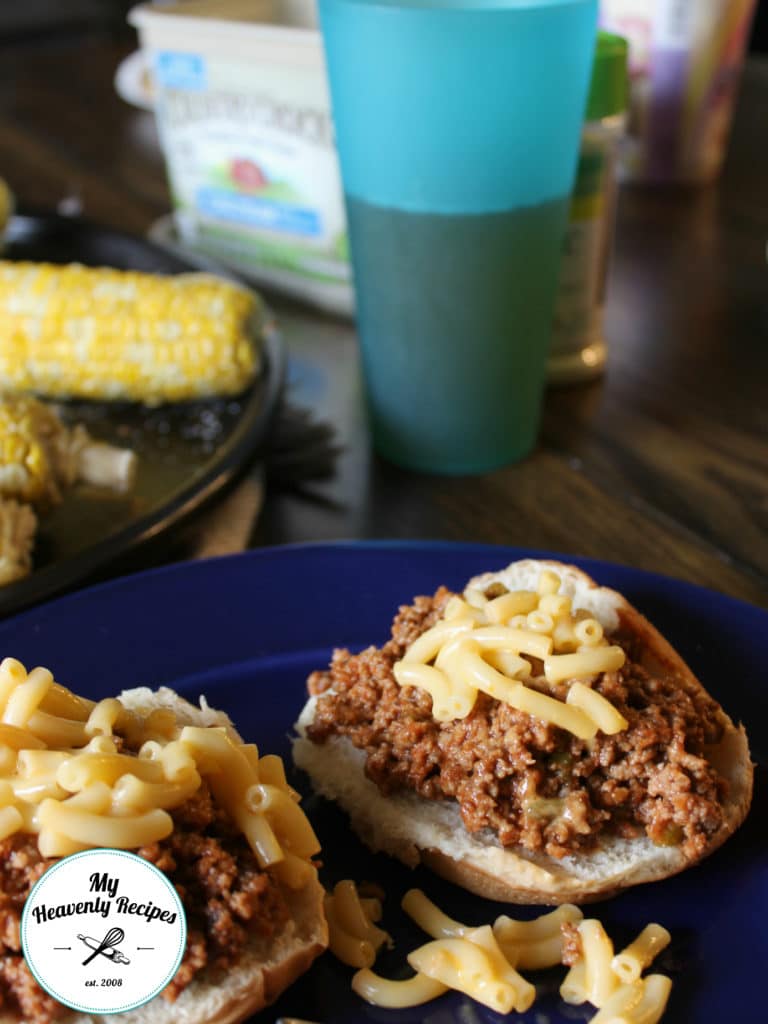 My Hubby enjoys his Manwich with a side of mac n cheese as well as a spoonful on his Manwich Sandwich.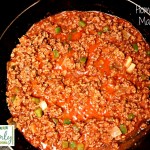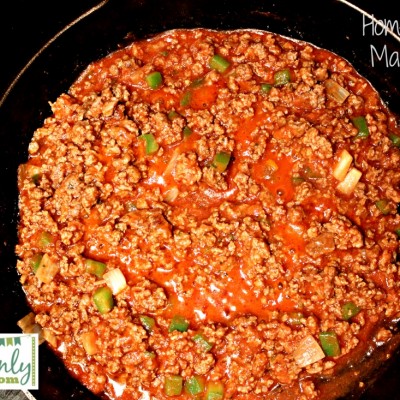 Homemade Manwich Recipe
Stop buying Manwich in a can when you can make it at home! It's a lot healthier 😉
Ingredients
1

lb.

ground beef

80/20

1/2

yellow onion

diced

1/2

green pepper

diced

pinch

of ground cumin

1 1/2

C

Tomato Sauce

salt and pepper to taste
Instructions
Brown Beef until halfway cooked.

Add in onion, green pepper and cumin, stir.

Once meat is browned and onions are translucent add tomato sauce to mixture, stir.

Turn heat down to low and let simmer for 15-30 minutes.

Serve on a hamburger bun, side of mac n cheese and salad for a complete meal your family will love.
For me I enjoy just half of a piece of bread, open faced style. I eat it with a fork and avoid the extra calories that the top bun has! If you want to skip the carbs all together you can place a scoop in a piece of bib lettuce.
Enjoy!
I love to see what you are creating in your kitchens! Feel free to share your results of this Manwich Recipe with me on Facebook or Instagram. And, be sure to follow me over on Pinterest for more Heavenly Recipes.