English Muffin Pizza
As kids, we had to get creative when it came to after school snacks. That's how this English Muffin Pizza was born!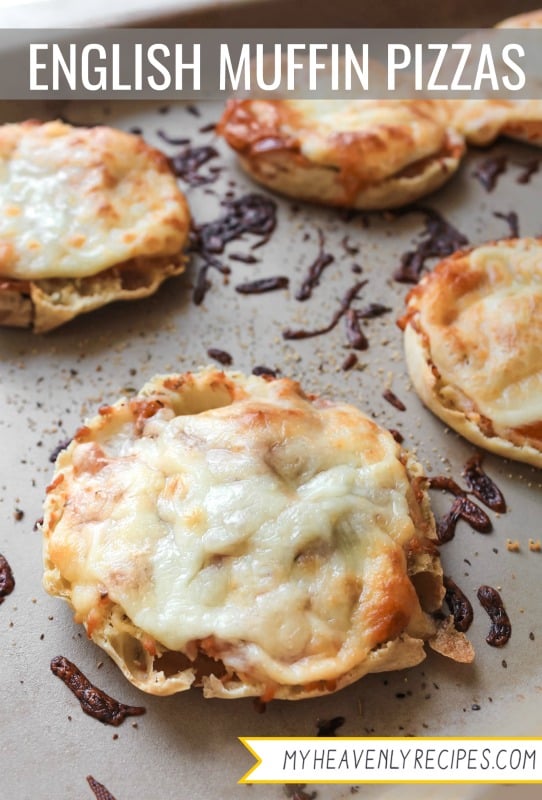 A few weeks ago I shared with you the Bacon Tomato Dip recipe that my brother Freddy had created when we were kids. Typically accompanied by hot sauce or ranch you can be sure to bet it was within reach and ALWAYS in our house. Another staple that was in our house as kids were English Muffins and pepperoni. As I sit here and think about it, it's a staple in my house too!
When English Muffins are on sale I'll often stock up on them and freeze them, just like I do our favorite bread! Then when I'm ready for them I'll pull them out as needed and create recipes like this English Muffin Pizza.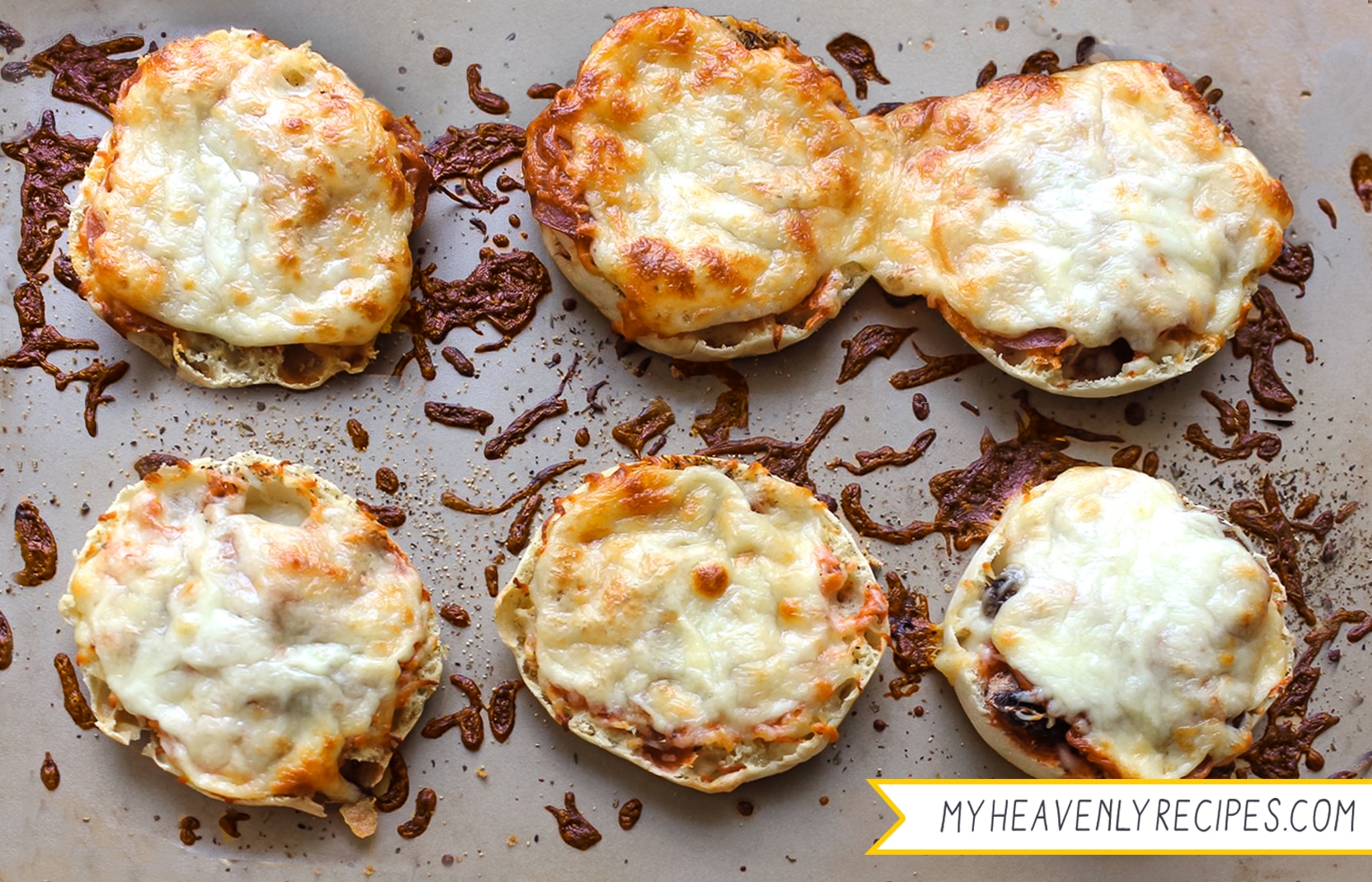 The day I filmed these English Muffin Pizzas they were a surprise for the kiddos! Otherwise, they would've been right up in there putting their favorite toppings on their own pizzas. It's controlled chaos around here folks!
Now I say this time and time again, but, all my recipes are meant to be used as a guide. You can totally put your families favorite toppings on your English Muffin Pizzas and use whatever cheeses you like. In addition, we LOVE to grab the Cinnamon Thomas English Muffins and slather it up with our Homemade Cinnamon Butter. It's probably TT's favorite breakfast to eat ever, in the history of ever!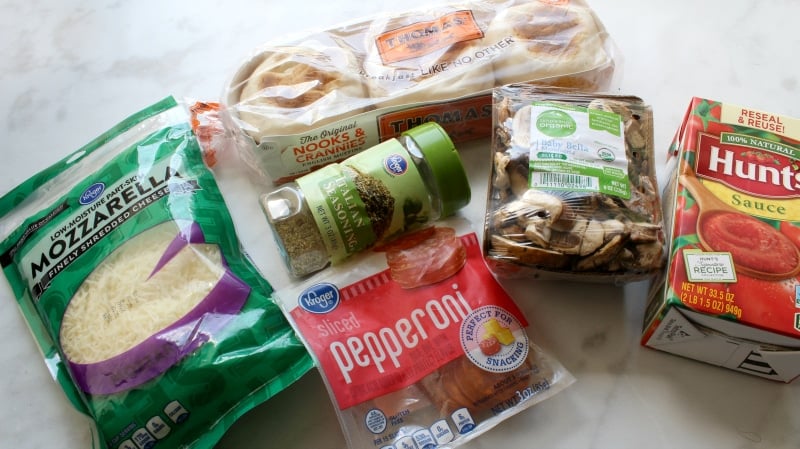 Ingredients
English Muffins
Mozzarella Cheese
Tomato or Pizzas Sauce
Your Favorite Pizza Toppings!
Directions
Split English Muffin in half and place on tray. Do this for as many pizzas as you would like to make!
Place Pizza or Tomato Sauce over the muffin evenly. If using Tomato Sauce add Italian Seasoning for flavor.
Add favorite toppings.
Cook in oven at 350 degrees for 20-25 minutes until cheese is melted and begins to brown.
Let cool a few minutes before serving. Enjoy!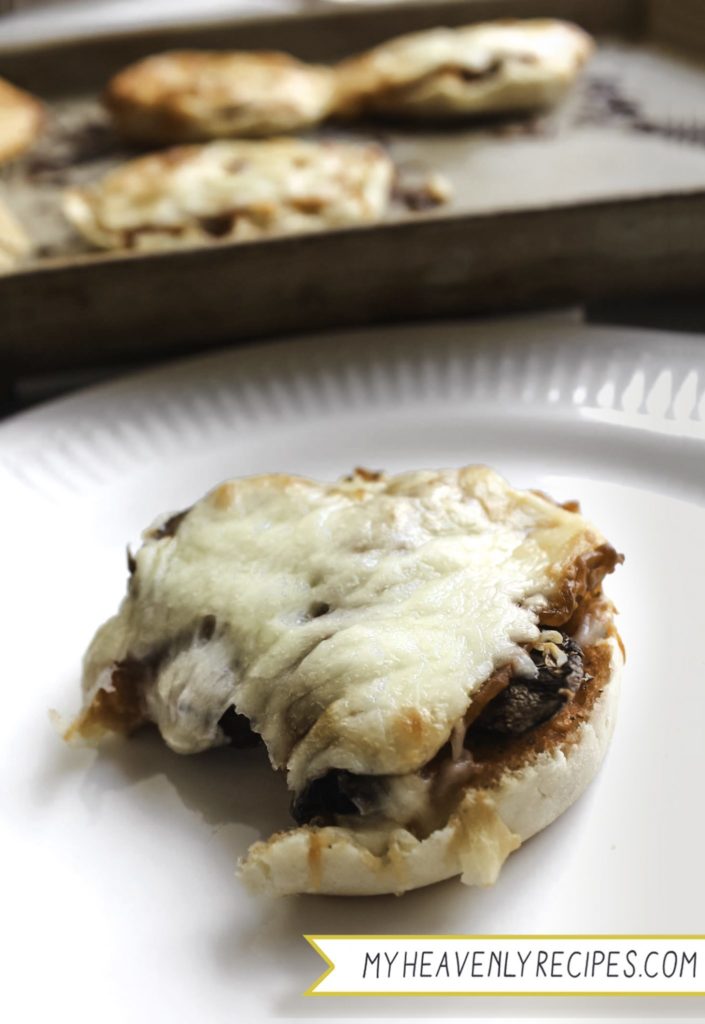 Now you can TOTALLY make these English Muffin Pizzas for breakfast. Top with a scrambled egg, bacon pieces and some peppers are HEAVENLY! I often make that for breakfast if I have time to make myself breakfast!