If you are looking for a fun Christmas craft, this Reindeer Food is going to be a hit!  Everyone feeds Santa, but who remembers the reindeer? You will! The reindeer are going to love stopping by your house this Christmas!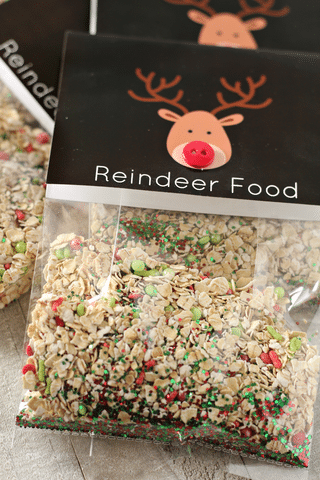 How do you make Reindeer Food?  It's easy to make and so much fun to do with the kids!  They are going to have so much fun feeding the reindeer, they are going to want to feed the reindeer all over the neighborhood.  It doesn't take a lot of ingredients either, just a couple of ingredients and you are ready to make it!
Can you give this Reindeer Food as a gift?  Sure!  Why not make up a batch or two and deliver it along with your other food gifts!  We want the reindeer to get lots of treats all over don't we? I don't know about you, but I am always looking for fun, crafty things to do with the kids over the holidays and during their school breaks.  This is one of those crafts that I just love.


WHY IT WORKS:
The reindeer will love that you thought of them and Santa will appreciate it too!

Makes a fun holiday gift to hand out with your early holiday food gifts.

Fun to make and easy enough for the kids to do on their own (with a little adult supervision for the littles).
CRAFT VARIATIONS:
Choose any color of sprinkles and add a little more color to the glitter to brighten it up a bit.

You can create any size bag of reindeer food, but the small bags make sense for each child to be able to feed the reindeer on their own.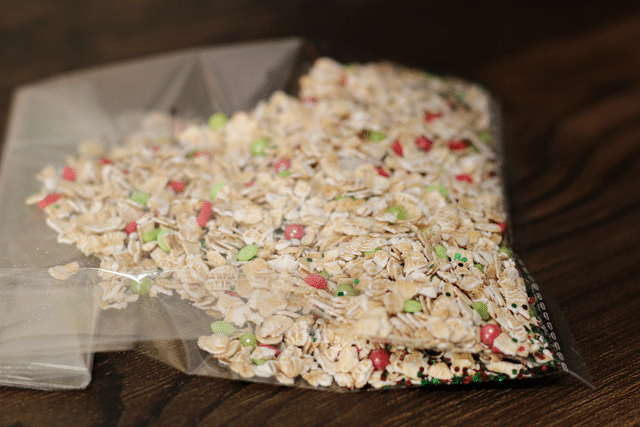 CRAFTER'S TIPS:
You can use your own photo printer to make these printables, however, it is quicker, easier and cheaper to just have it done at your local drug store such as Walgreens or CVS as the 4×6 prints are often quite inexpensive (do a search for a promo code before you order)!

Use a glitter glue to sparkle up your reindeer tag a little bit.
WHAT YOU'LL NEED TO MAKE REINDEER FOOD: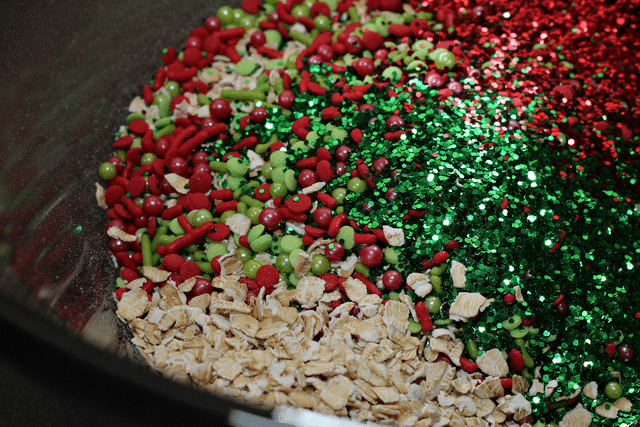 Printable Provided
Clear Plastic Treat Bags
2 cups of Oats
1/2 a cup of Green and Red Sprinkles
1/2 a cup of Green and Red Glitter
Tape
Red Buttons
Glue Gun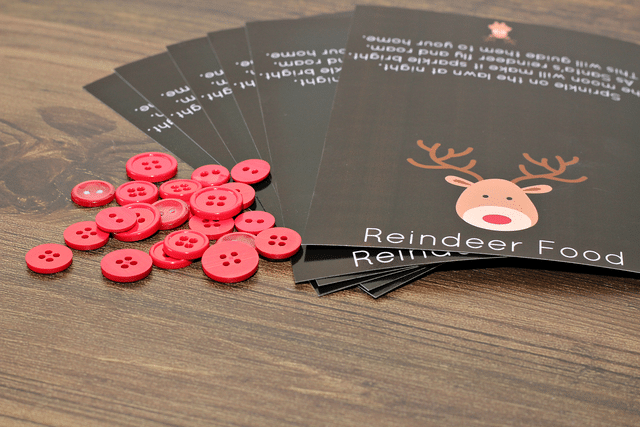 HOW TO MAKE REINDEER FOOD: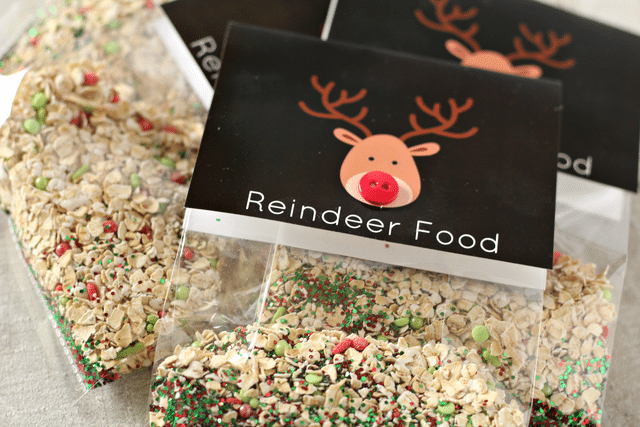 Start by saving the printable provided to your phone.


Use your local supermarket or drug store to make "instant prints". Print off as many as you need. (Best if printed in 4×6.)

In a large mixing bowl, mix your oats, sprinkles, and glitter.


Put a scoop of the mixture into each bag.


Fold the top of the plastic bag down half way and tape it to secure.


Glue one red button on to the nose of the reindeer on each printable.
Flip your printable over and cover the backside with glue.
Lay the top of your bag down on the glue, about 1/2 up the printable.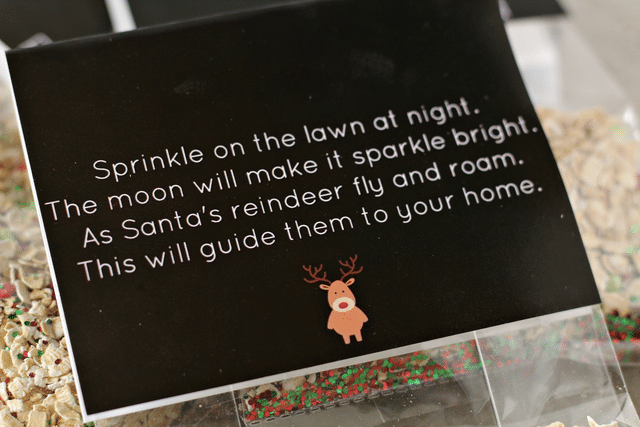 Fold the printable in half, and press all sides down to secure.
Let glue dry completely.
Pass out treat bags and let the kiddos enjoy feeding the reindeer!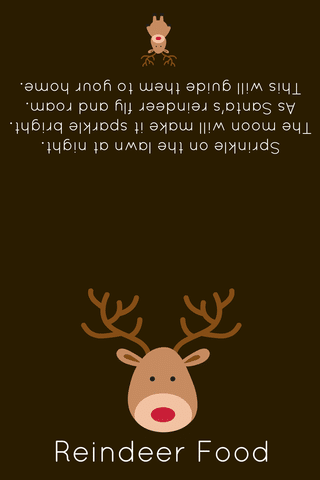 Other Crafts and Recipes You'll Love: