Easy Pecan Pie Dessert Idea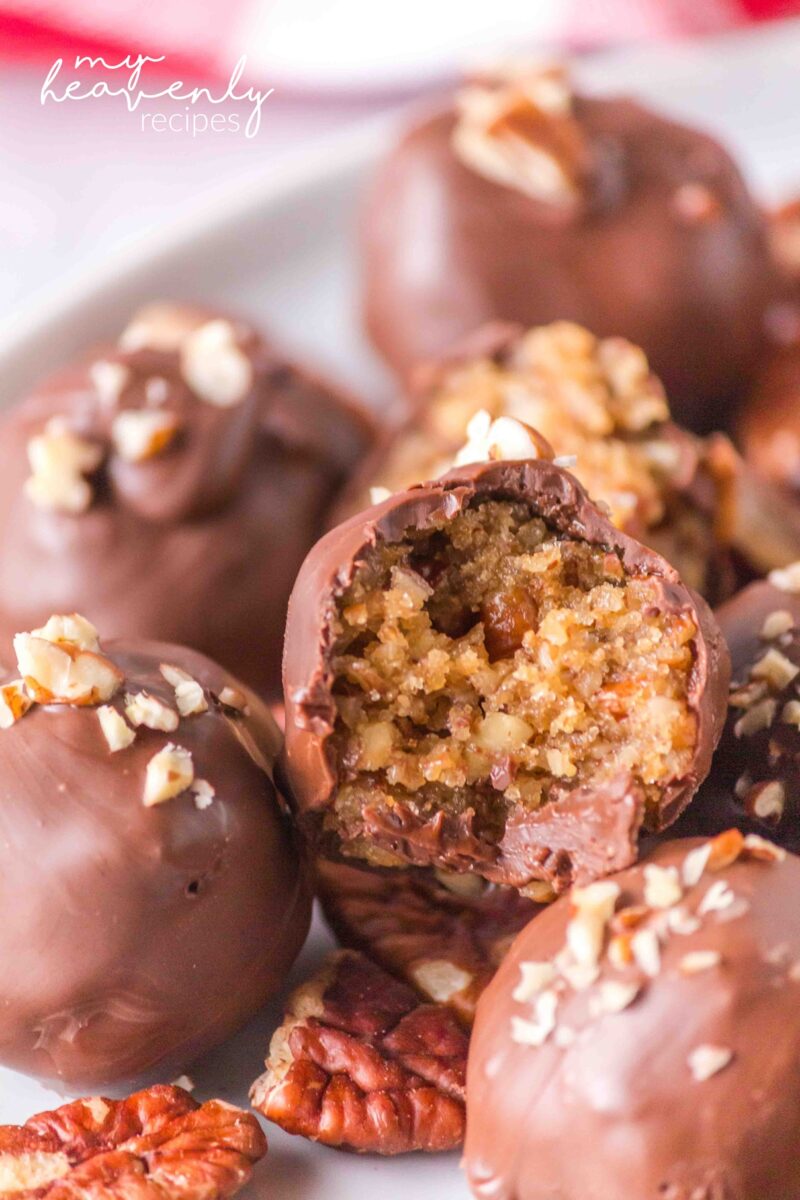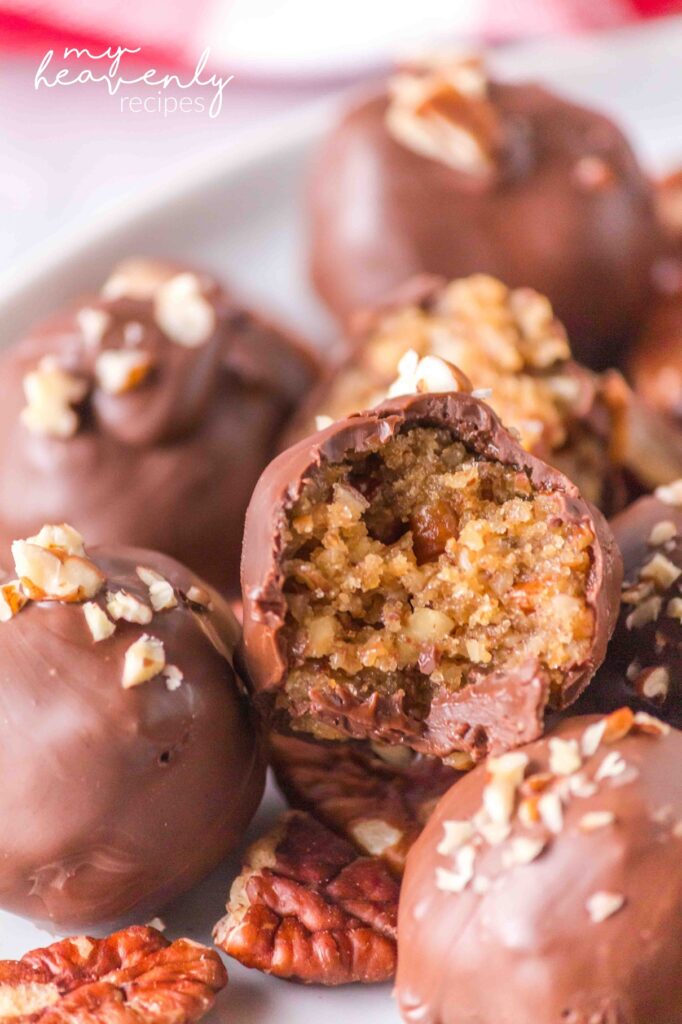 Make some fun and different treats for Thanksgiving this year…these pecan pie truffles are so yummy! They are great for finger food desserts instead of pecan pie. They are so creamy with a crunch with the pecans!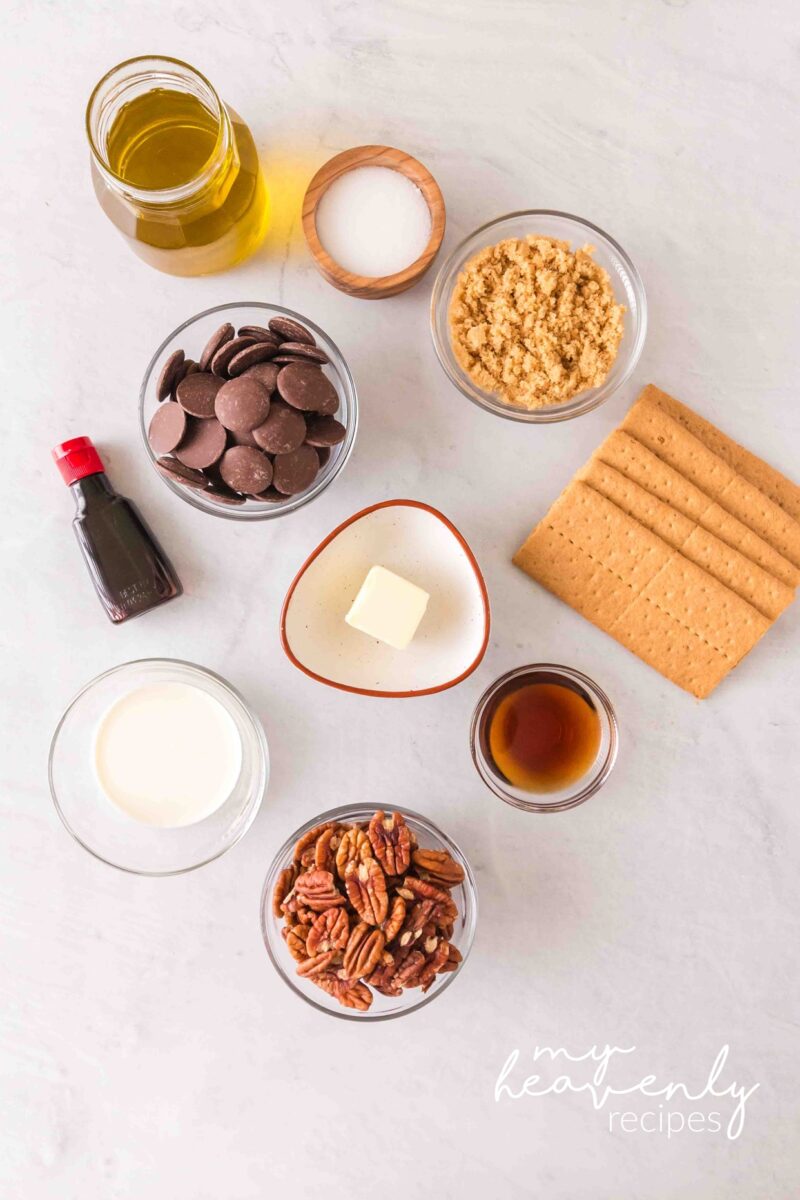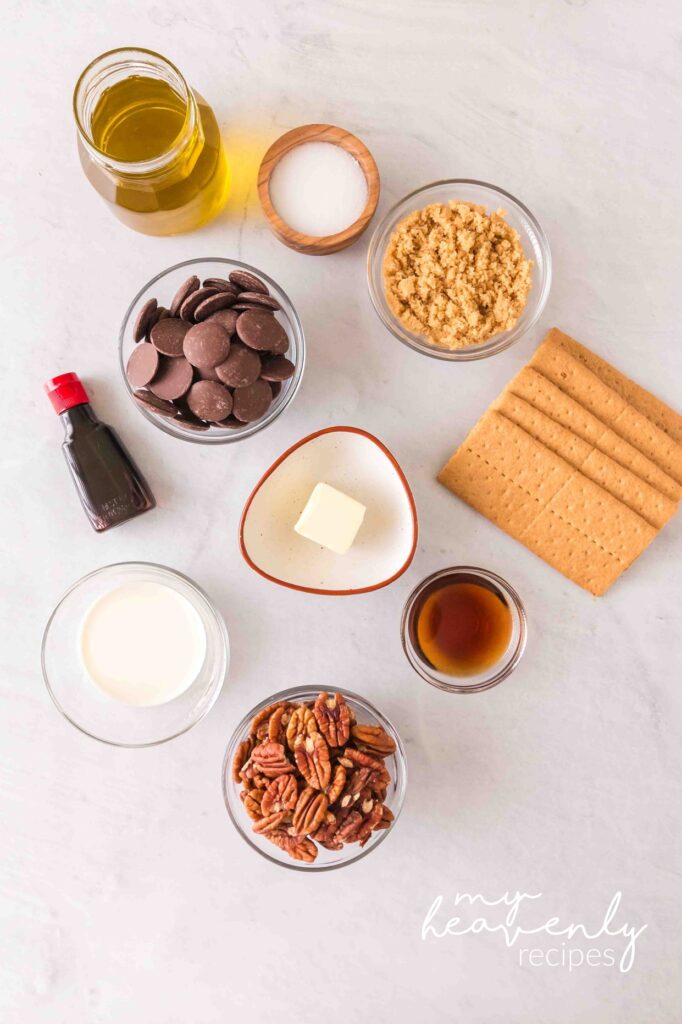 What ingredients do I need?
Graham crackers
Salted butter
Light brown sugar
Vanilla extract
Heavy cream
Maple syrup
Salt
Pecans
Semi-sweet chocolate
Vegetable oil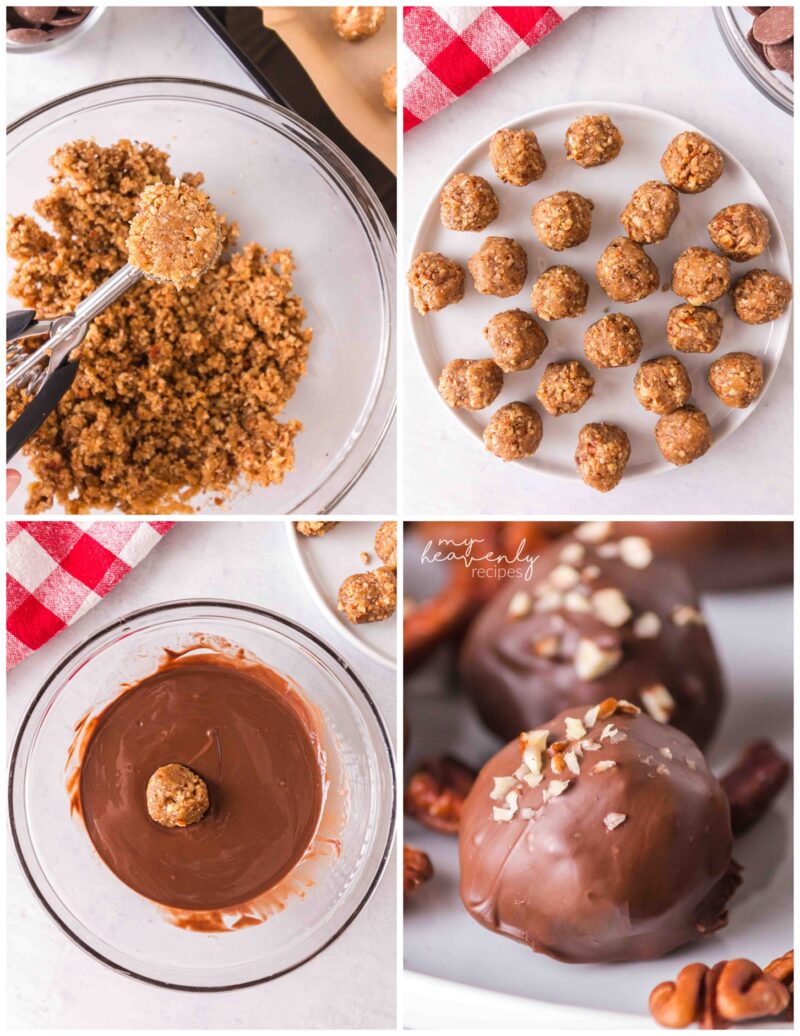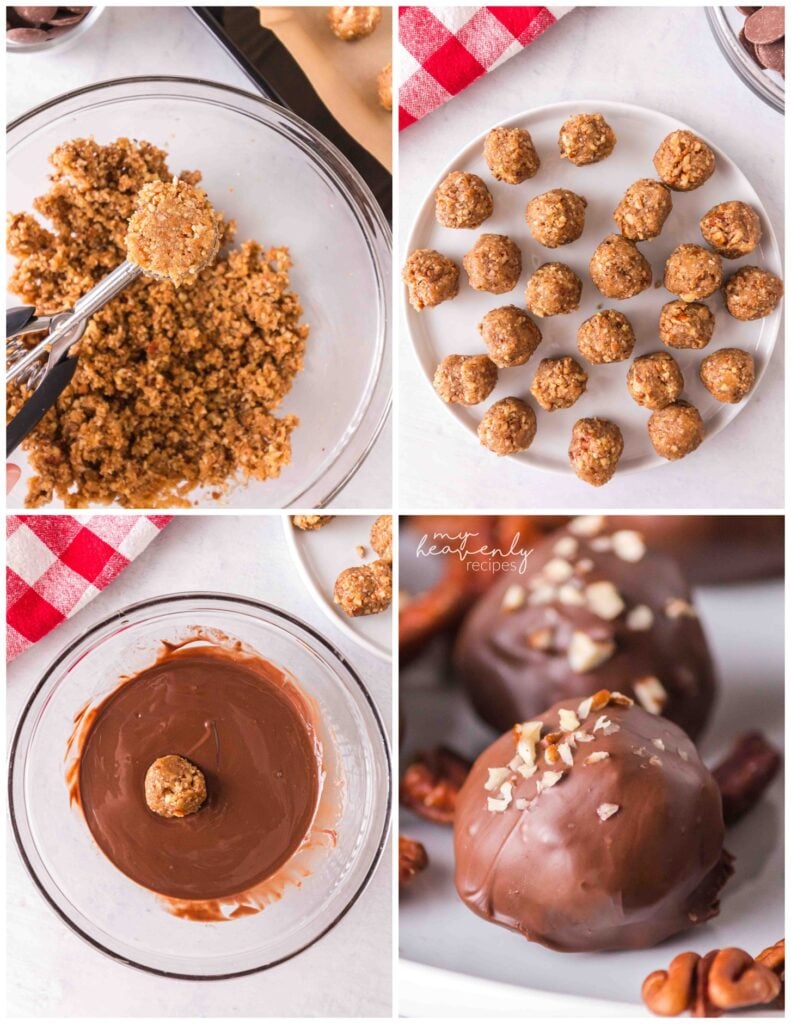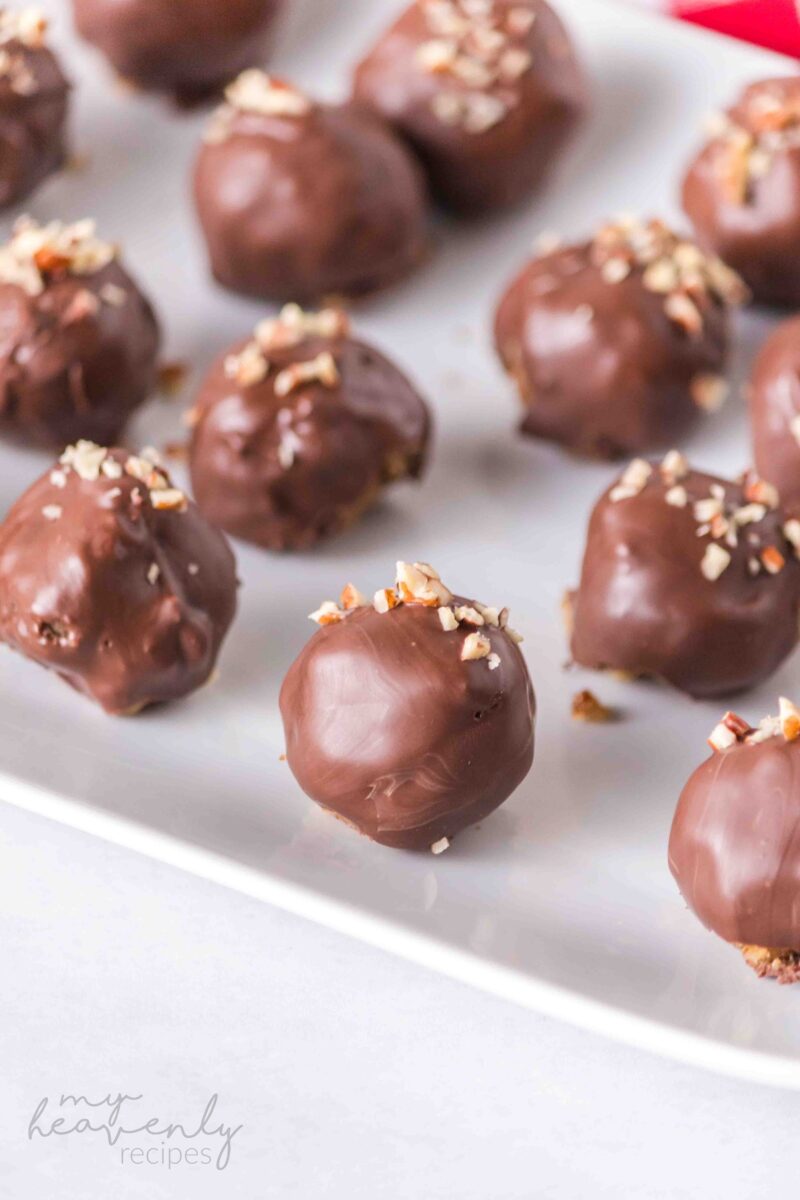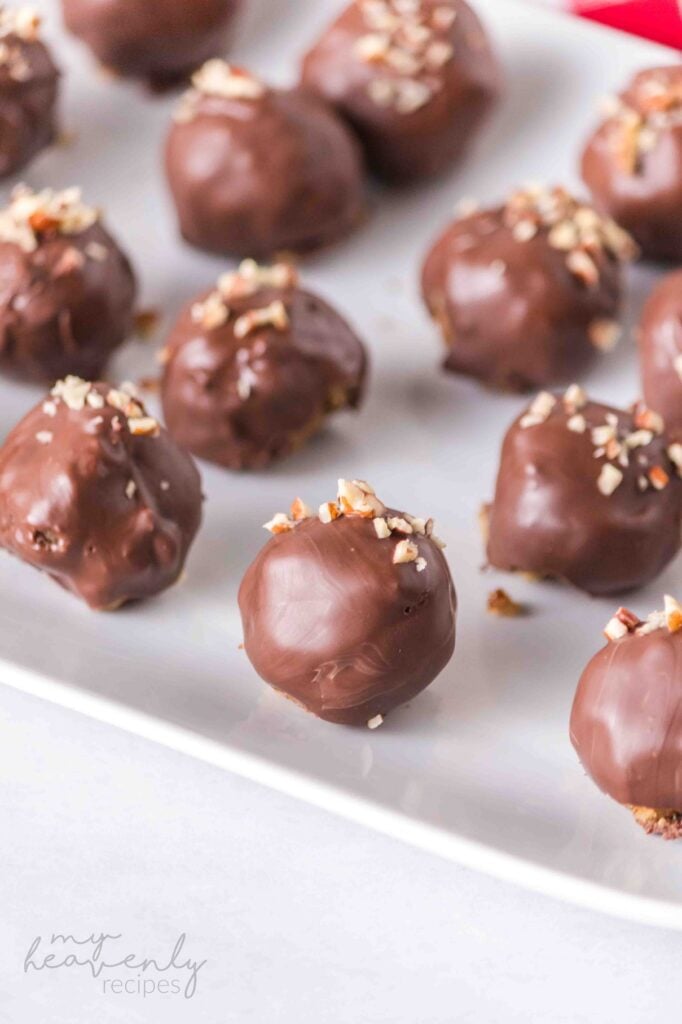 BAKER'S NOTES:
Because I have a warm kitchen, I keep the truffles in the fridge until I am ready to serve them.
Here is what I learned while making these truffles.

You can roast the pecans if you wish, but make sure they are COMPLETELY cold before chopping them. I did not see a difference between roasted and unroasted pecans in the truffles.
This is a sweet treat. I added corn syrup. Bad idea. The corn syrup makes the truffle harder, is VERY sweet, and hides the pecan flavors. So I substituted the corn syrup with orange juice. The flavor of orange and pecans do work, but if I am being told I will have a pecan pie truffle and I taste orange, something is not perfect. So I used cream. Perfect. It makes the truffle creamy, the pecans are still the star of the recipe. When melting the chocolate to coat the truffles, I have better experience with melting candy chocolate instead of chocolate chips. It gives a nicer shine and it is easier to melt. If you don't want to melt the chocolate in the microwave, you can always use bain-marie. 

What you should know about this recipe

Flavor: Nutty and sweet.
Texture: Creamy with the crunch of pecans
Ease: When forming the pecan balls make sure to press the mixture in your hand and form the ball using your fingers not the palm of your hand. Much easier.
Time: This recipe takes some time. But they can be made ahead of time as well.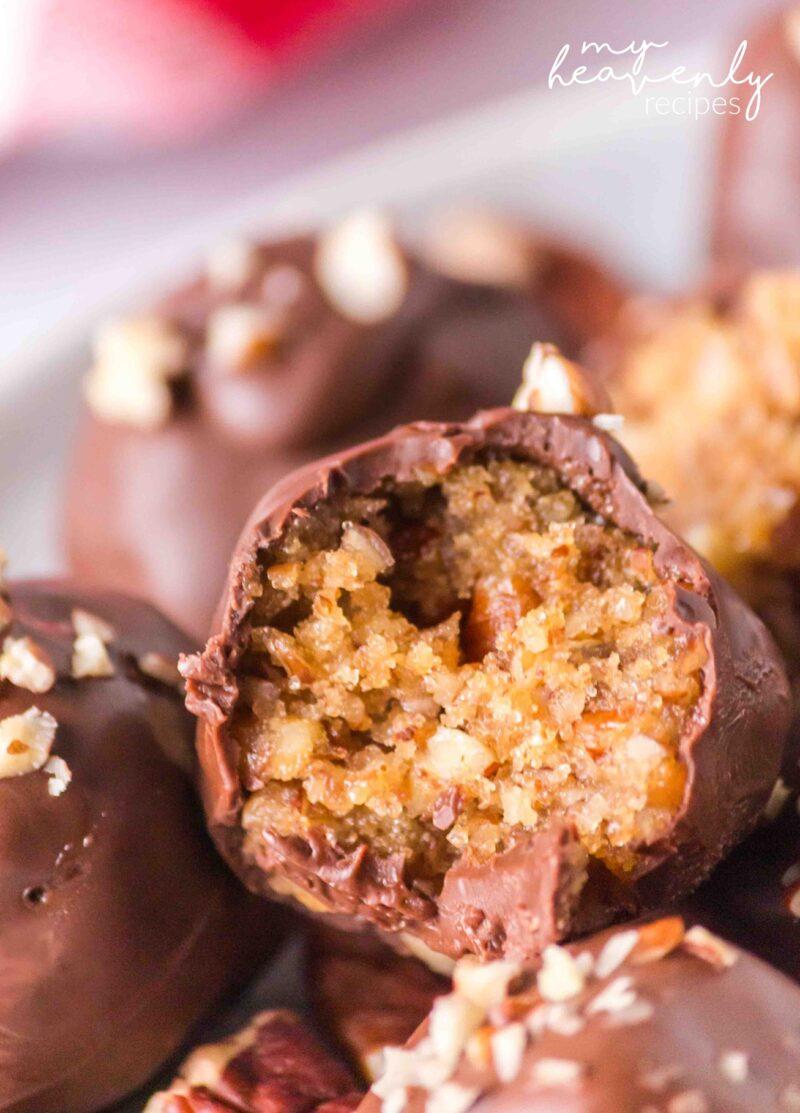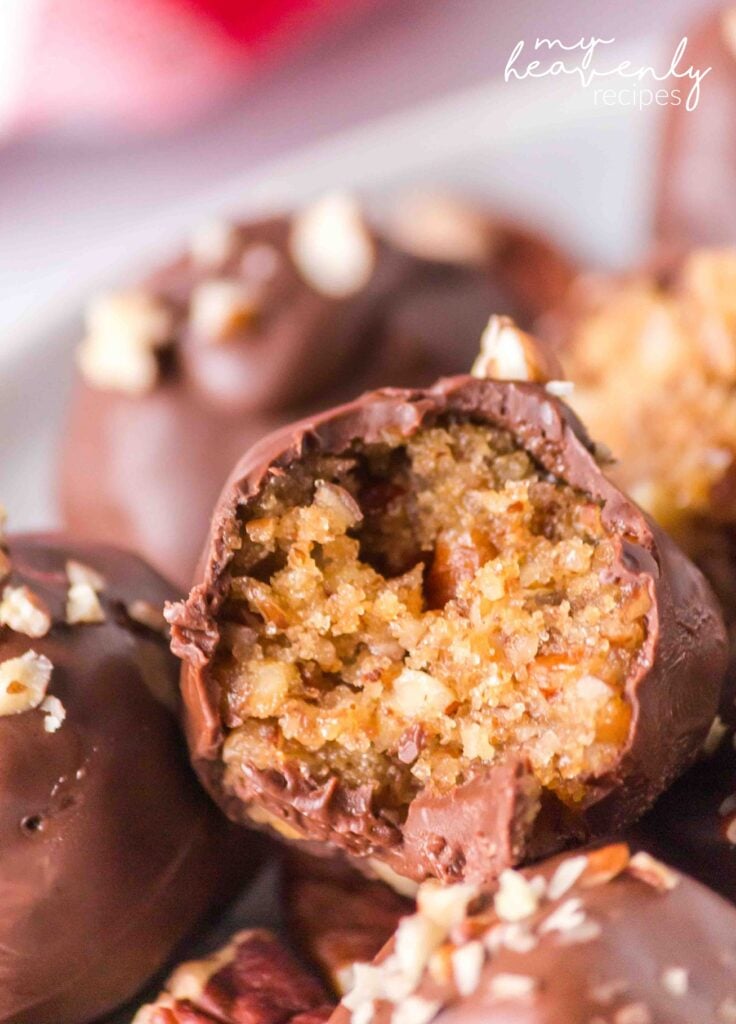 Pecan Pie Truffles
Ingredients
1

cup

graham cracker crumbs

use around 8 sheets of graham crackers

2

tablespoons

melted salted butter

1

cup

packed light brown sugar

1

teaspoon

vanilla extract

¼

cup

heavy cream

2

tablespoons

maple syrup

½

teaspoon

salt

2 ½

cups

chopped pecans

more for toppings (about 2 tablespoons)

6

oz

semi-sweet chocolate

1

tablespoon

vegetable oil
Instructions
Line a tray or plate with parchment paper. Set aside.

Place the graham crackers into a food processor and pulse until you get fine crumbs. Set aside.

In a large mixing bowl, mix the butter, light brown sugar, vanilla extract, heavy cream, maple syrup, and salt. Mix until combined.

Add in the graham crackers, and the chopped pecans to the mixture.

Mix well

Use a small cookie scoop, scoop up the mixture, and form it into a ball. The structure will be sticky and thick.

Place it on a prepared tray.

Place the tray in the freezer for at least 45 minutes.

In a heat-proof bowl, add the semi-sweet chocolate and oil.

Melt the chocolate in the microwave. Use 15-20 seconds increments at 50%. Make sure to stir well in between each.

Take the pecan pie balls out of the freezer and coat each of them with melted chocolate.

Sprinkle some chopped pecans on top.

Place back on the tray in the fridge for 1 hour or until the chocolate is set.

Serve and Enjoy!
Notes
Storage: In the refrigerator for up to 1 week.