Easy Christmas Dip Recipe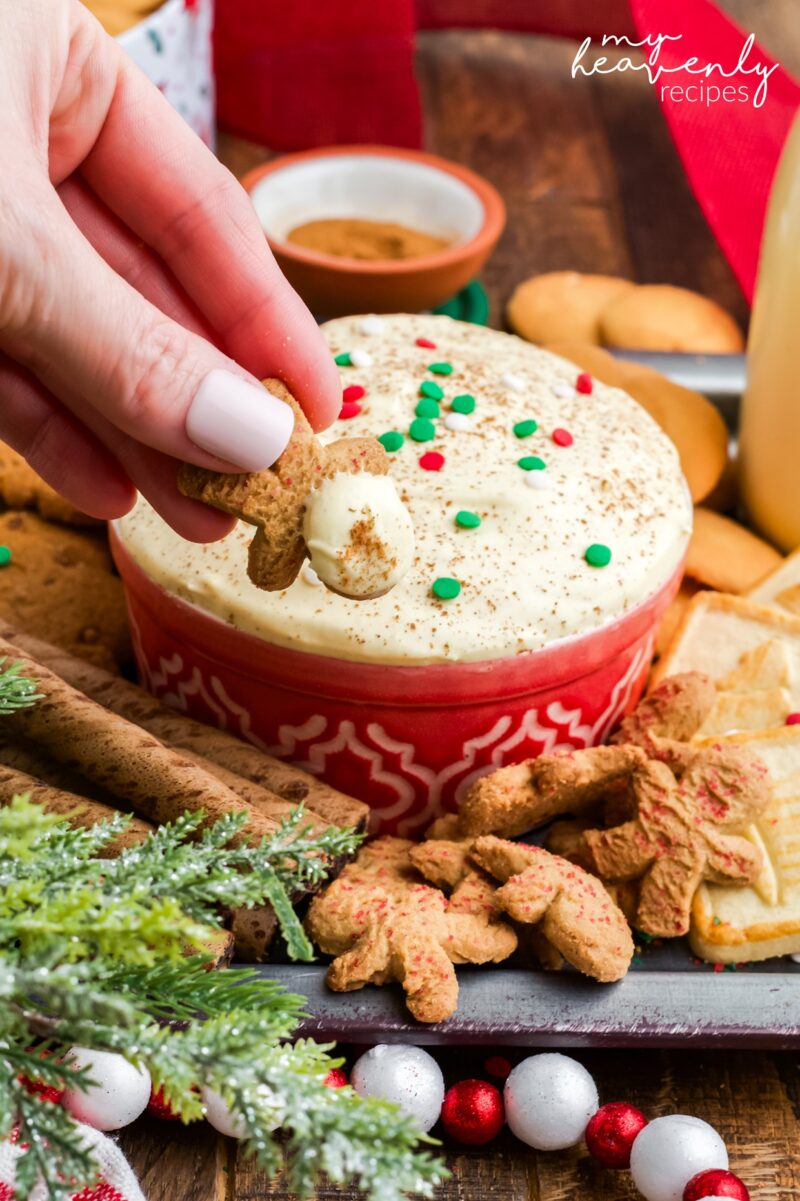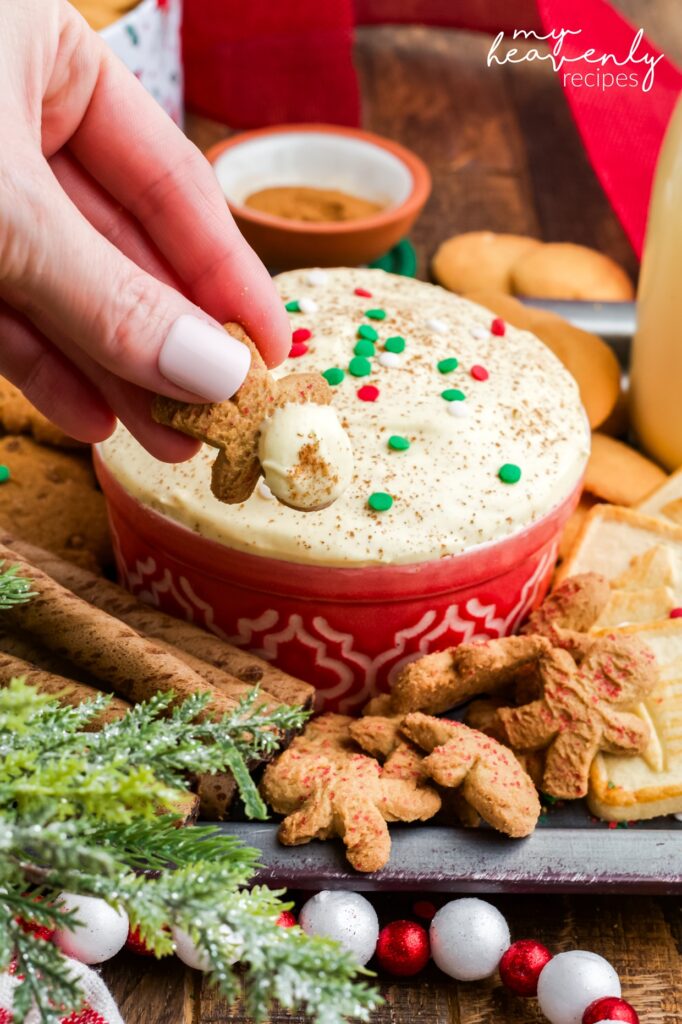 Make a fun and unique dessert for the holidays…this eggnog dip is amazing! It's also super cheap and quick to whip up for a Christmas party/get together! Make sure to also try our eggnog pie and eggnog cocktail, too!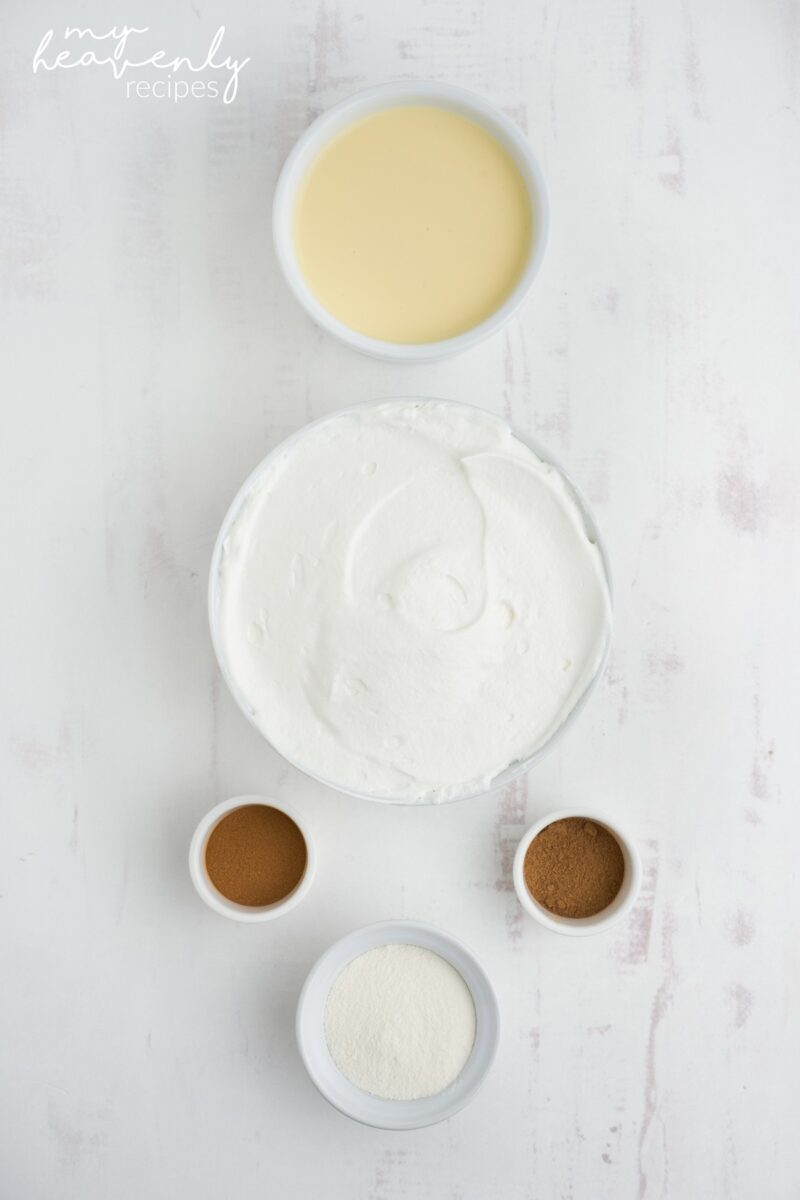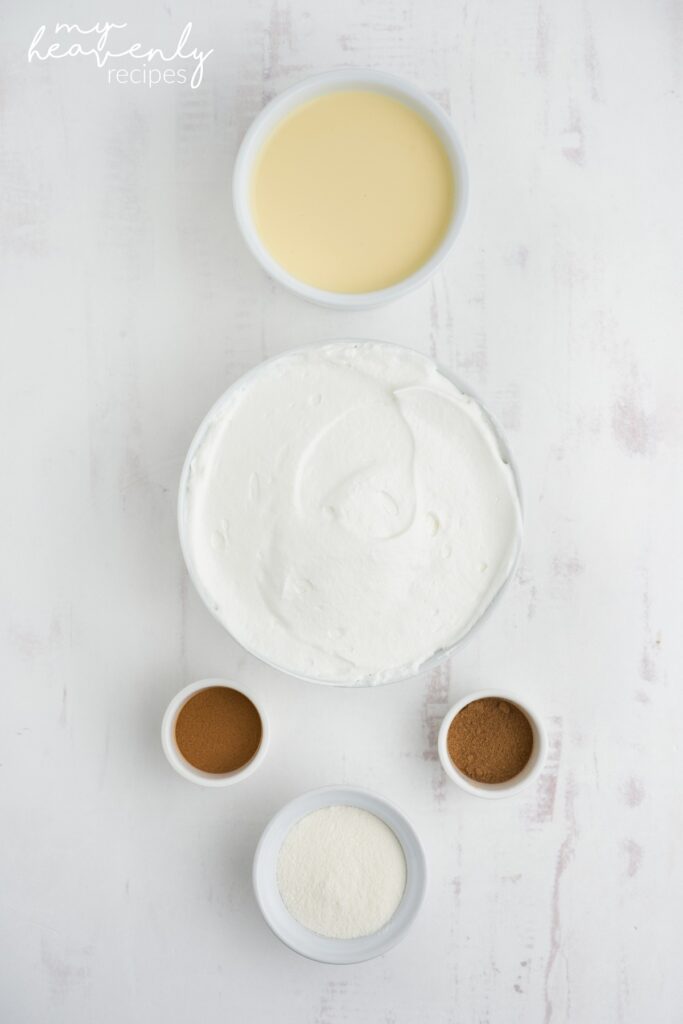 What ingredients are in eggnog dip?
Instant vanilla pudding
Eggnog
Cinnamon
Nutmeg
Whipped topping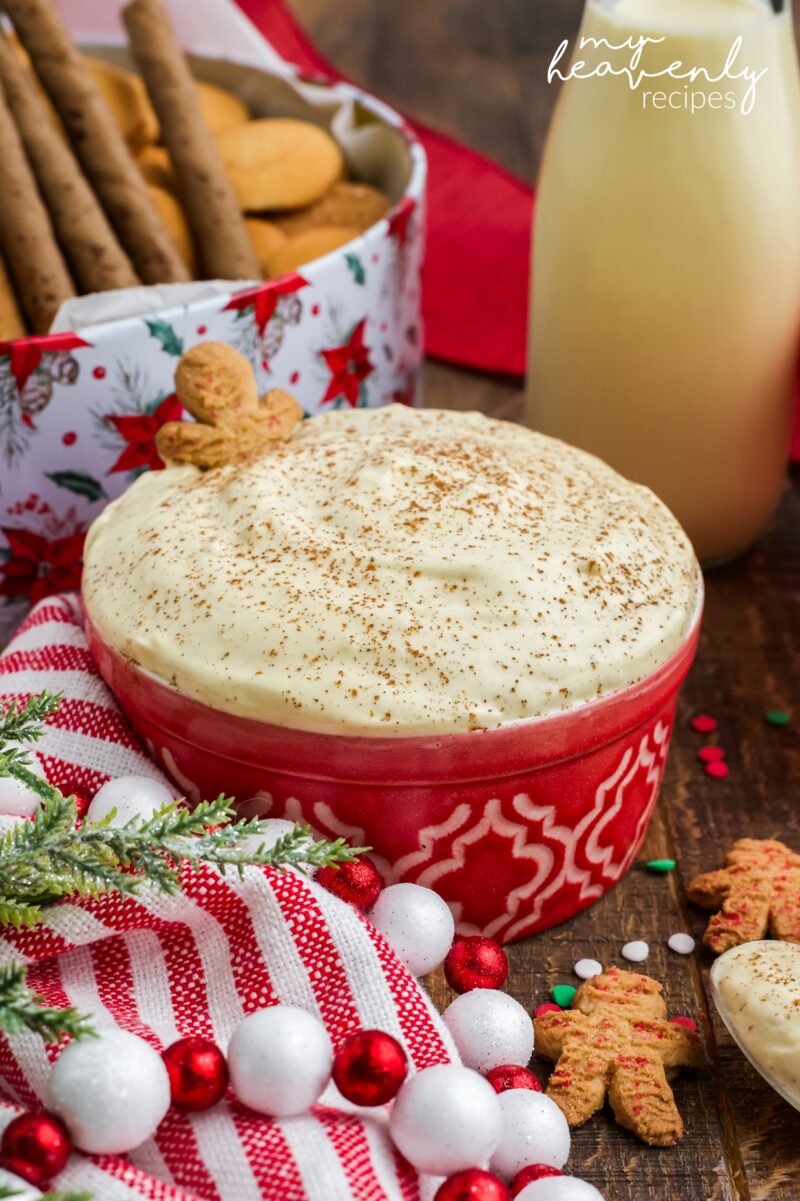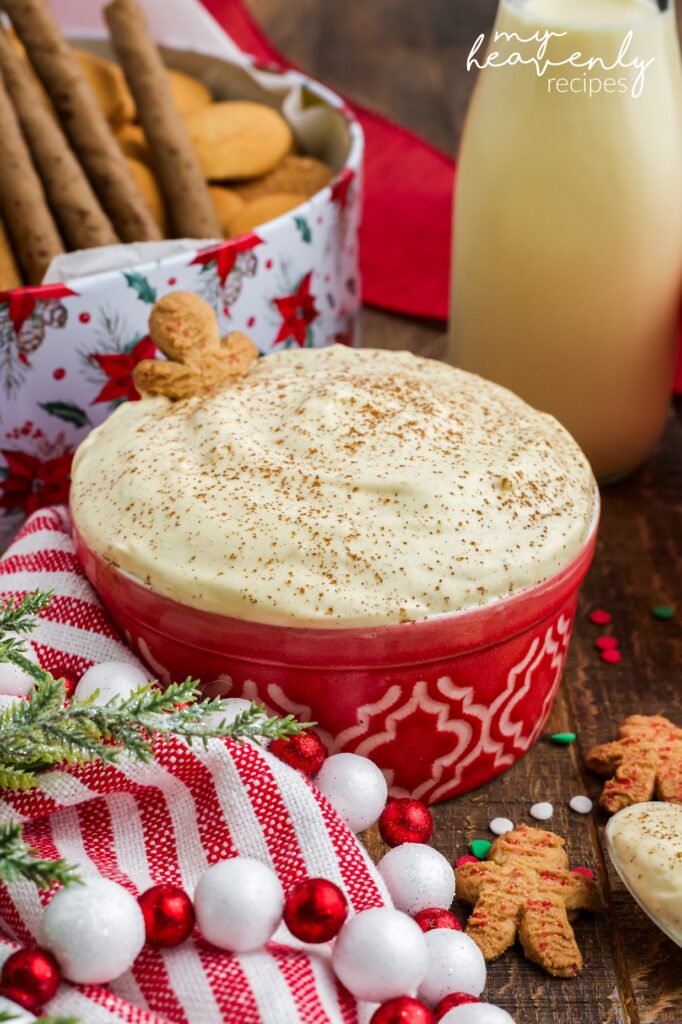 Q: Can I use homemade eggnog instead of store-bought eggnog for this recipe?
A: Yes, you can use homemade eggnog if you prefer. Just make sure it's cold enough, and since homemade eggnog has a somewhat different taste, you may want to tweak the amount of sugar and spices to suit your preferences.
Q: Can I make this dip in advance for a holiday gathering?
A: Absolutely! Eggnog Dip works well as a make-ahead dessert. Make it ahead of time, cover it, and keep it chilled. To make sure it's creamy and smooth before serving, don't forget to give it a good stir.
Q: What kind of cookies work best for dipping in this Eggnog Dip?
A: This dip is delicious with many kinds of cookies. Try biscotti, vanilla wafers, graham crackers, gingerbread cookies, or shortbread biscuits. You can utilize your favorite or provide your guests with a choice.
Q: Is there a way to make this dip lighter or lower in calories?
A: Use fat-free or low-fat eggnog, reduced-fat whipped topping, and sugar-free instant pudding to make a lighter version of this dip. It can still be wonderful even though it won't be as rich.
Q: Can I add a splash of rum or rum extract for a boozy twist?
A: Yes, you can add a splash of rum or a few drops of rum extract to give the dip a hint of that classic eggnog flavor. Just be mindful of your audience if serving children or those who shouldn't consume alcohol.
Q: Can I adjust the spices to suit my taste?
A: Certainly! You can adjust the amount of cinnamon and nutmeg to match your personal preferences. If you love a strong spice flavor, you can increase them slightly.
Q: How long can I keep any leftover Eggnog Dip, and how should I store it?
A: Leftover dip can be stored in an airtight container in the refrigerator. It should remain fresh for 2-3 days. Make sure to give it a good stir before serving if it has separated.
Q: Can I freeze this dip for longer storage?
A: It's not recommended to freeze this dip, as the texture and consistency can change when thawed. It's best enjoyed fresh or stored in the refrigerator for a short period.
Q: Are there any creative garnishes I can add to make the dip more festive?
A: You can sprinkle a pinch of ground cinnamon or nutmeg on top just before serving for a festive touch. Additionally, you can add a dollop of whipped cream or a dusting of cocoa powder for extra flair.
Q: Can I use this dip as a filling for a dessert, like a trifle or cake?
A: Eggnog Dip can be used as a filling for various desserts, like trifles, cakes, or even as a layer in a no-bake cheesecake. Its creamy, flavorful nature makes it a versatile ingredient for holiday-themed sweets.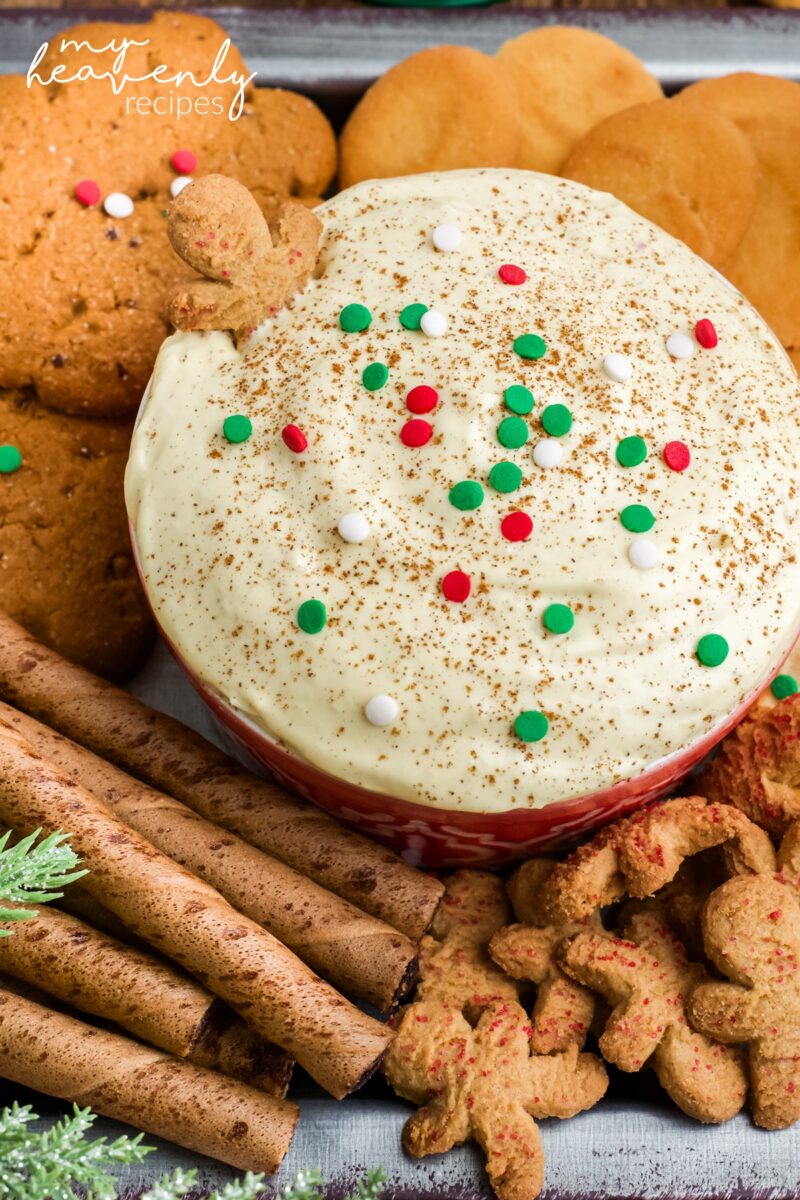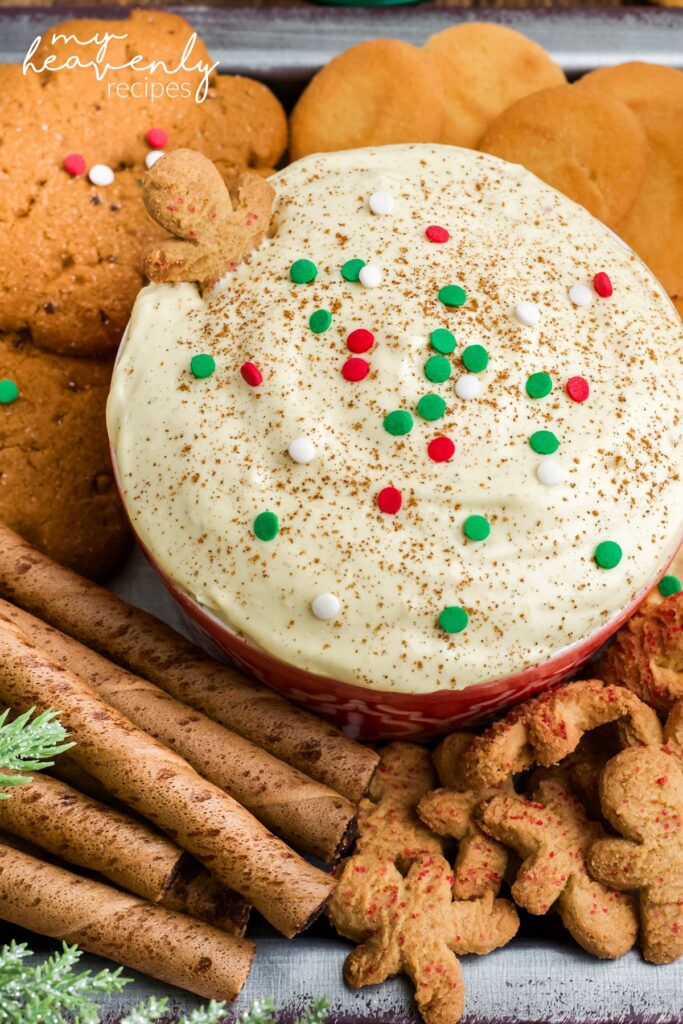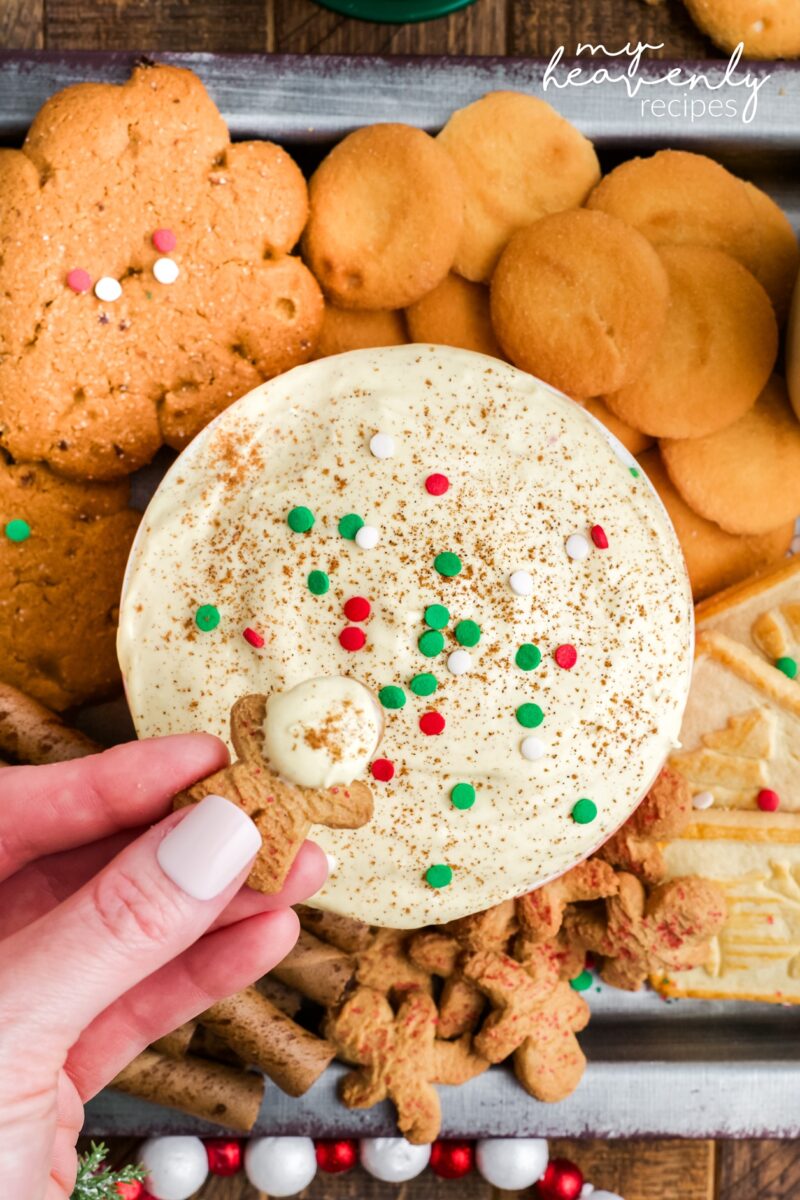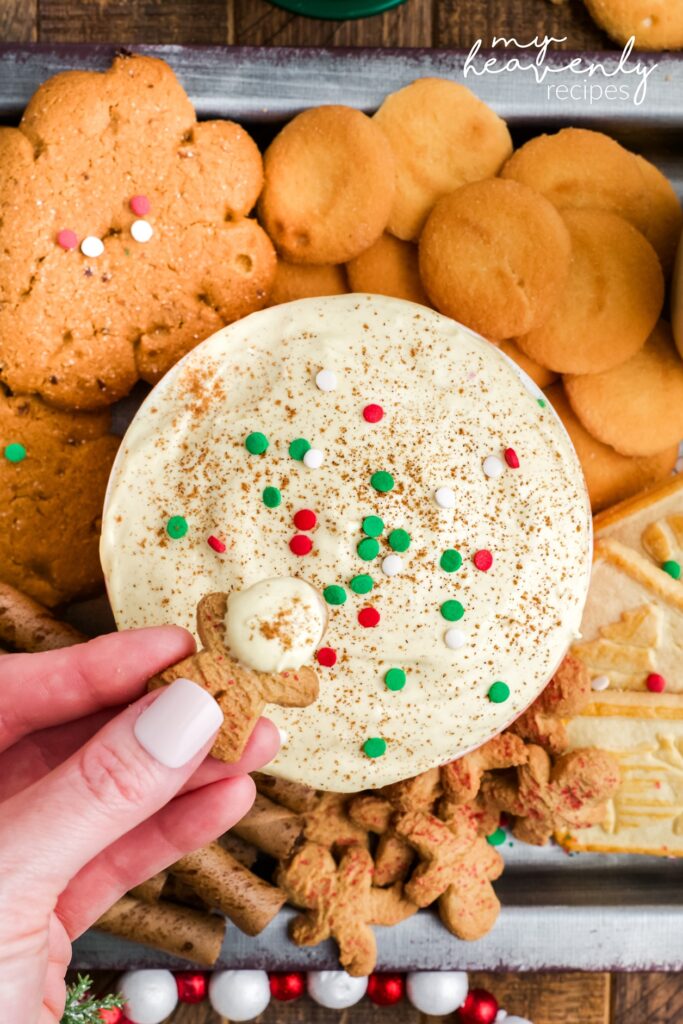 Eggnog Dip
Ingredients
1 3.4-

ounce

package instant vanilla pudding

1

cup

eggnog

¼

teaspoon

cinnamon

⅛

teaspoon

nutmeg

1 8-

ounce

tub whipped topping
Instructions
In a large mixing bowl, use an electric mixer on low speed to combine the instant pudding, eggnog, cinnamon and nutmeg until smooth.

Gently fold in the whipped topping until fully combined and well mixed.

Transfer to a serving dish and serve with your favorite cookies for dipping.