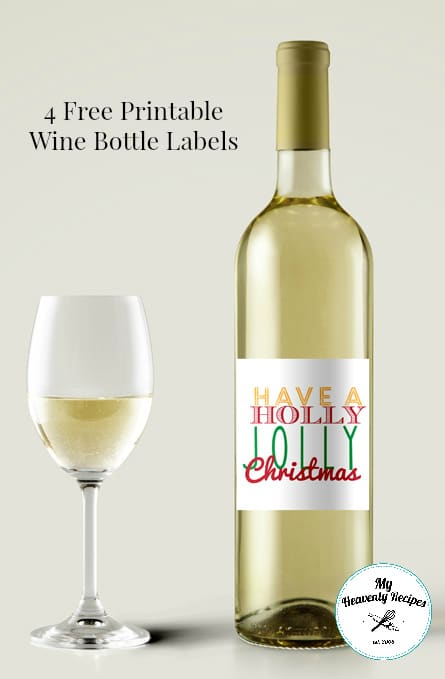 If you are giving a bottle of love will you PLEASE do me a favor and do one of two things?

The first would be to paint the bottle 
(<– Click that link to be taken to Our Heavenly Home. It shows how I painted mine with metallic paint!)
. Give it some love and allow the recipient to reuse the bottle in the home as a vase, book end, pretty decoration, hold a candle, hold rubber bands, whatever, just make the bottle pretty.
On the off chance that you don't have the time to make your bottle all pretty with paint, then, make it pretty with one of these three printable wine bottle labels. You can glue the wine bottle label to the back of the bottle if you are grabbing a bottle of wine that you don't know if your friend will enjoy….if your friend is a picky wine drinker, than you must educate her that she needs to begin to drink anything and everything that is given to her.
I know when my Mother in Law gets a bottle of wine that she doesn't care for she will mix it with a bottle of wine that she enjoys. That way there is no alcohol abuse and it's not being dumped down the sink! For me, there's not been a bottle of wine that I haven't liked…I thought I was a "picky" wine drinker, but, the more I began finding myself at wine tastings and surrounding myself with new friends who enjoy wine, I'm not as picky as I thought.
So about these Printable Wine Bottle Labels….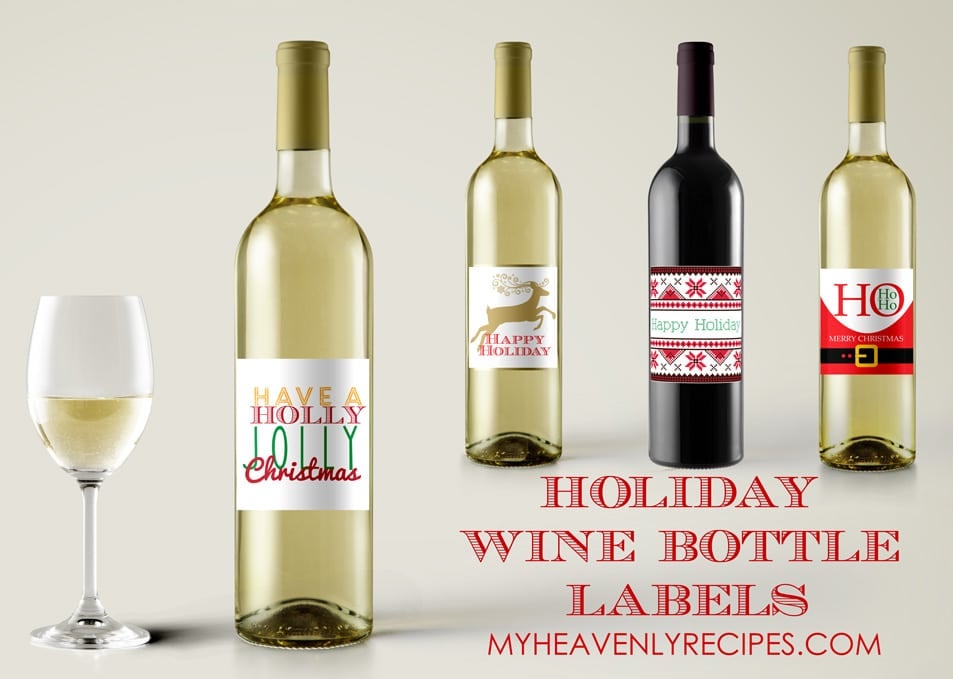 There are 4 Designs to choose from:
Have a Holly Jolly Christmas
Happy Holidays Prancing Deer
Happy Holidays
Ho Ho Ho Santa Belt & Beard
To Print
Click —> Wine Bottle Labels
Right Click & select Print.
Make sure your paper orientation is set to landscape and print. It will print all 4 designs.
To select one design, hit print page and the page number that your design is on.
I can't wait to see these Wine Bottle Labels put to good use. I hope you'll share images with me on Twitter, Facebook and Instagram!
Be sure to Submit a Recipe so that I can feature it on the site once you've made this dish! See you soon 😉
Enter your Name and Email Address Below to receive a email when a new recipe is published!
I PROMISE I won't sell your info to those scammer people!